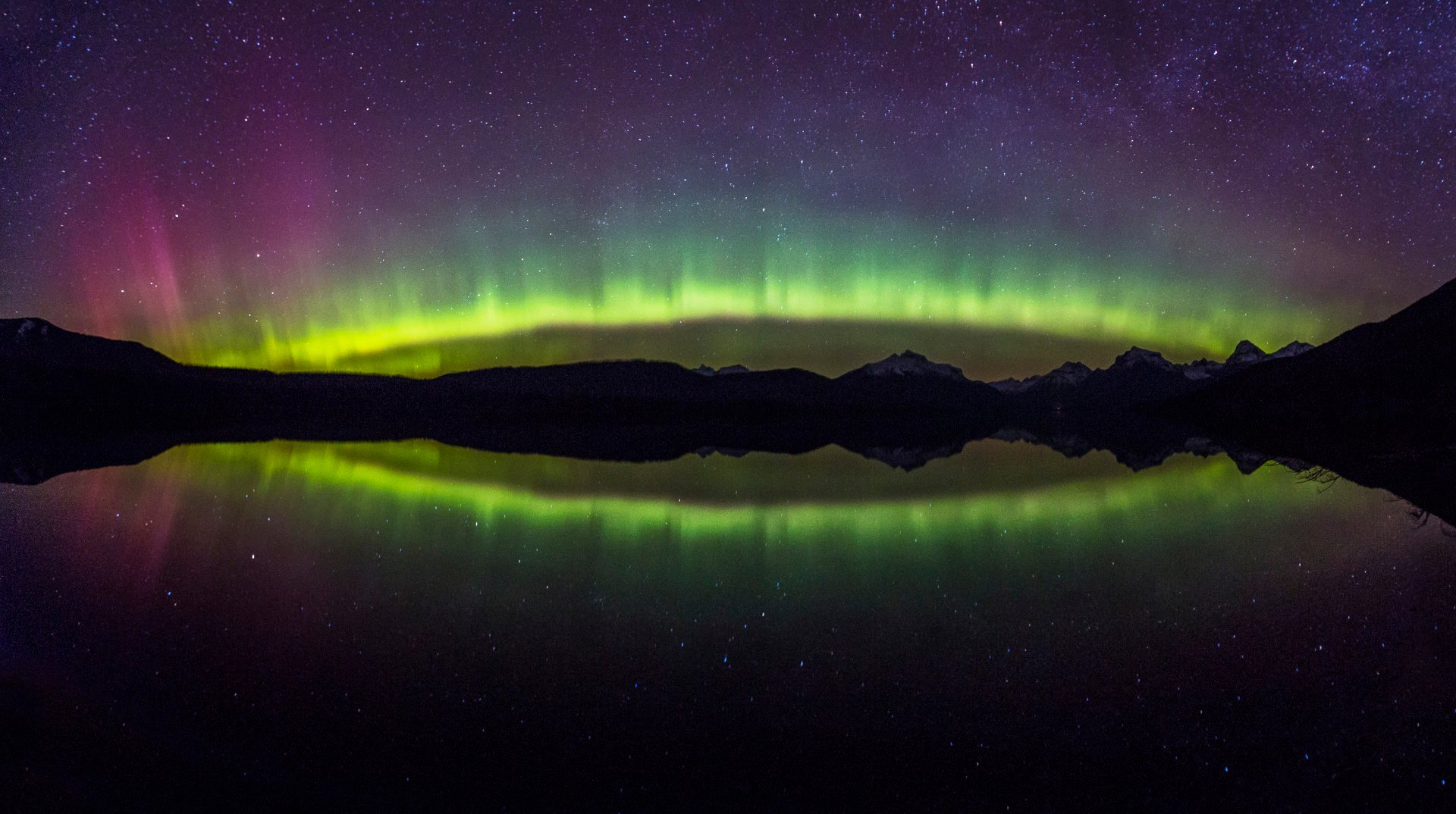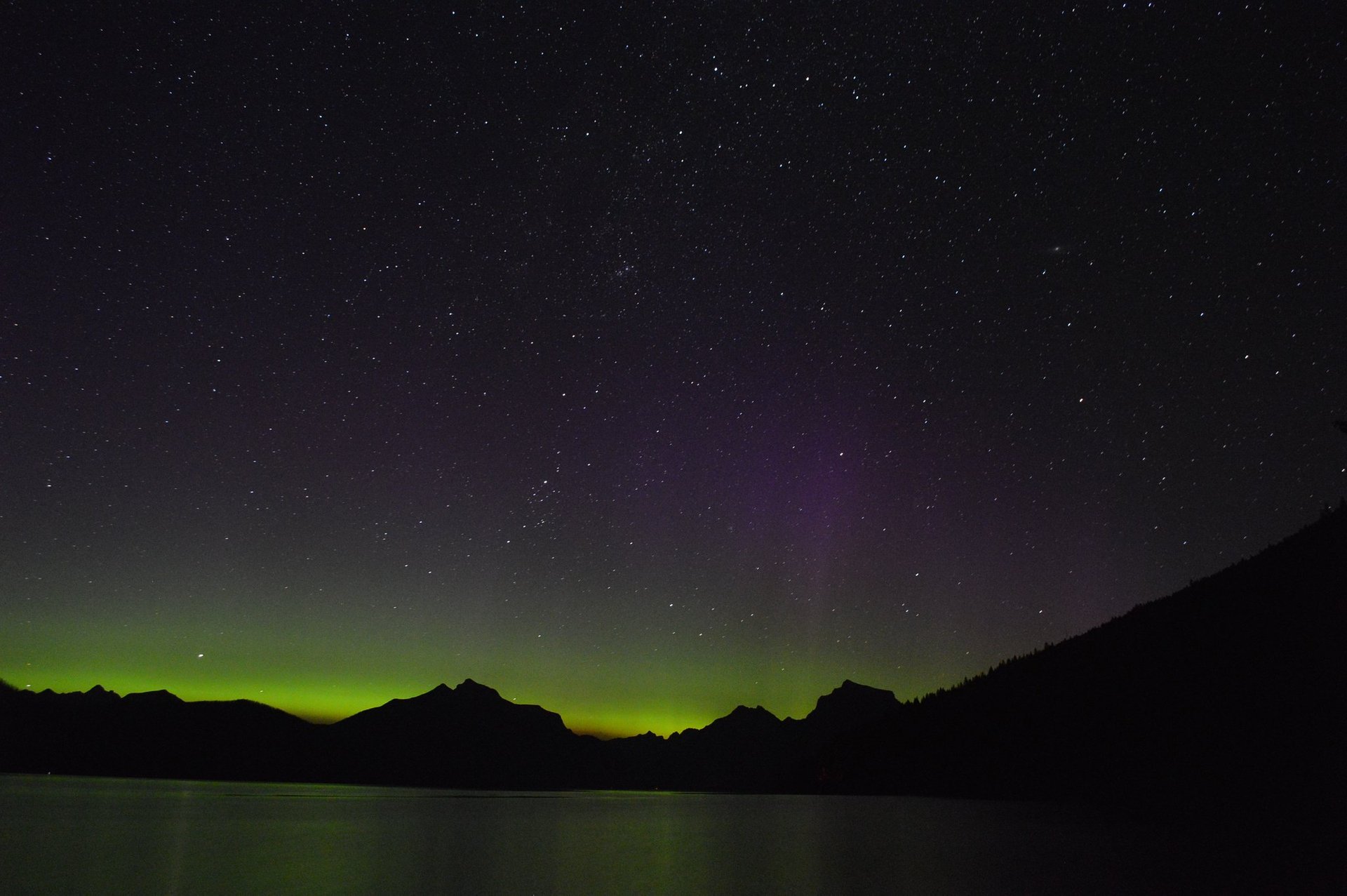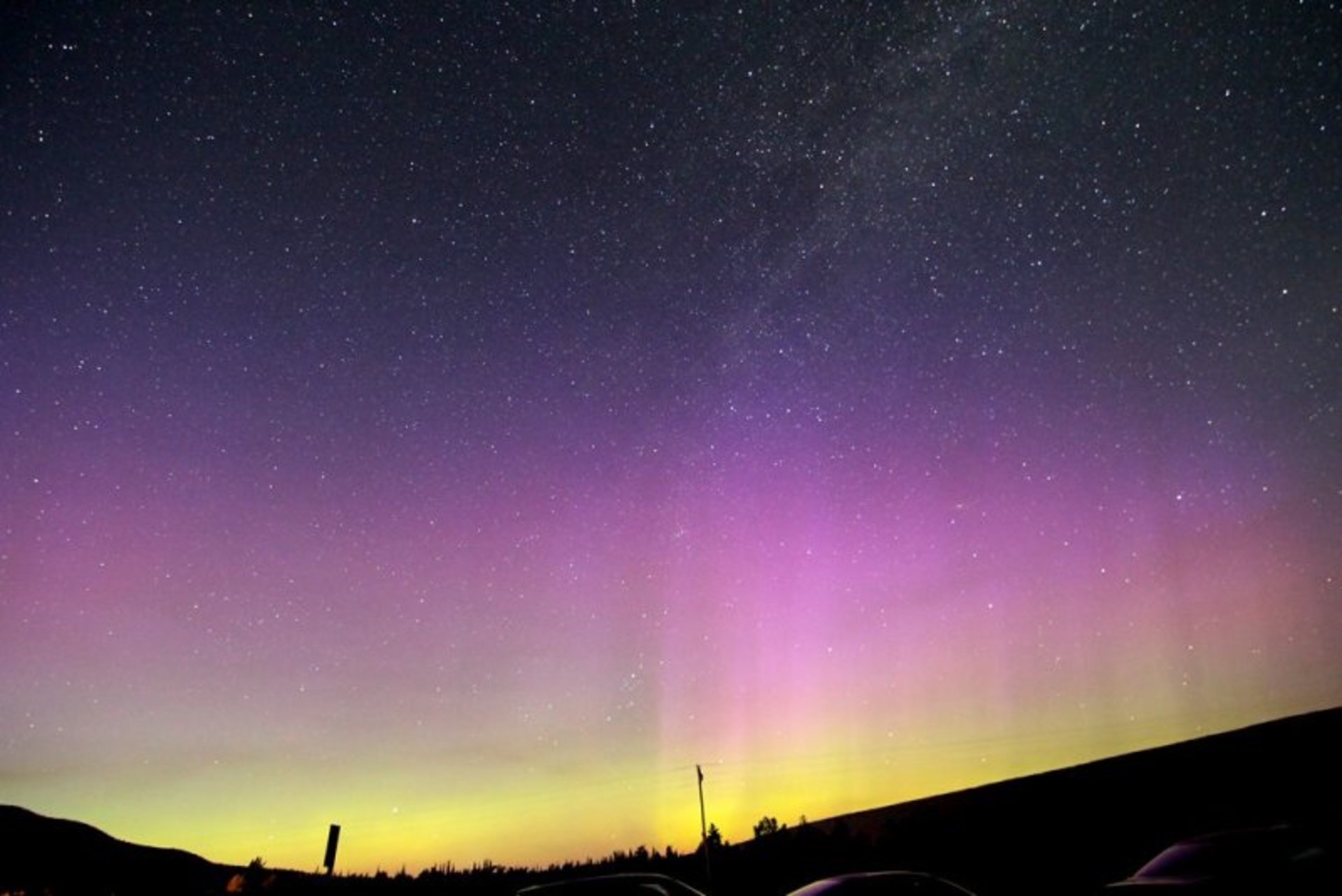 Aurora Arc on Lake McDonald
Glacier NPS / Jacob W. Frank
Northern Lights in Glacier National Park
Featured in
The northern lights above Glacier National Park is a quite rare event, but when the skies here get illuminated by a celestial light show, it's absolutely memorable. Anyone who has a chance to relish aurora borealis in Glacier gets instantly enthralled. Being an eyewitness to such a display of exceptional beauty isn't something that can be soon forgotten.
Best time to view northern lights
In Glacier National Park, you can observe polar lights at any time of the year. However, the longer nights of late fall, winter, and early spring offer the best chances to watch an unbelievable light show. The peak times are from around an hour before midnight to around an hour after. Cloudless and dark nights are the best.
Lake McDonald
Located just a couple of miles from the west entrance to Glacier National Park, Lake McDonald is a glacier-carved lake and a perfect site for viewing the northern lights. Being 10 mi (16 km) long and surrounded by high peaks, this lake is an awe-inspiring spot to watch the Northern Lights and their dancing reflections on the water. It is recommended to check out the aurora forecast for the best chance to see the ghostly glow.
Bowman and Kintla Lakes
There is no better place to see the northern lights than the northern part of the state. Bowman and Kintla lakes are an off-the-beaten-track destination for marveling at the dancing lights display. Both lakes are situated near the Polebridge community, deep in the North Fork region, Flathead County. From there, you can find access to the lakes along unsealed park roads.
Where to Stay
If you plan to spend some time in Glacier National Park, a piece of good advice will be to stay at Apgar Campground, the largest campground in this area, accommodating RV and tent campers. As for Bowman and Kintla Lakes, this area provides a beautiful backcountry camping to observe aurora borealis from your tent.
Find hotels and airbnbs near Northern Lights in Glacier National Park (Map)
Northern Lights in Glacier National Park
Featured in