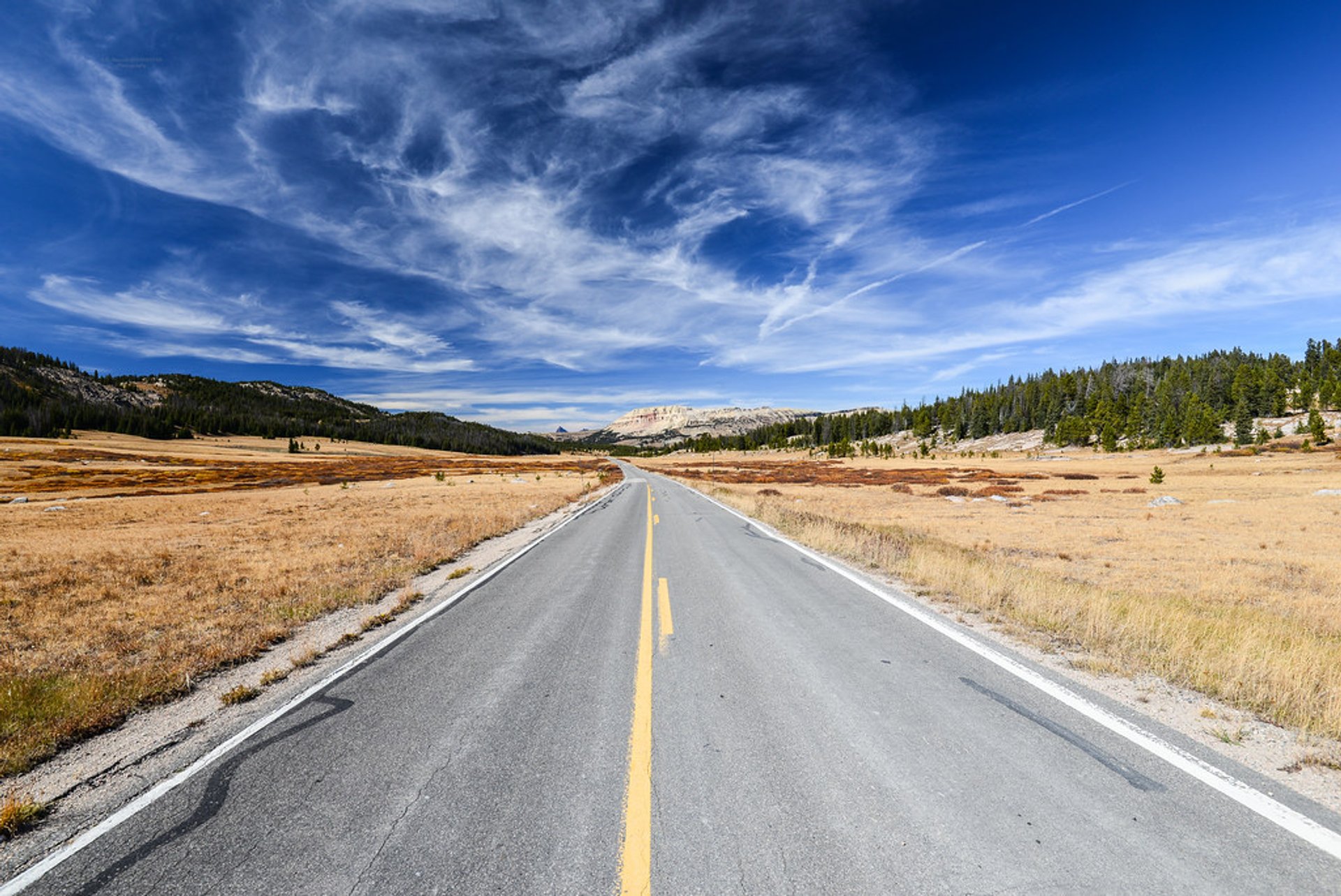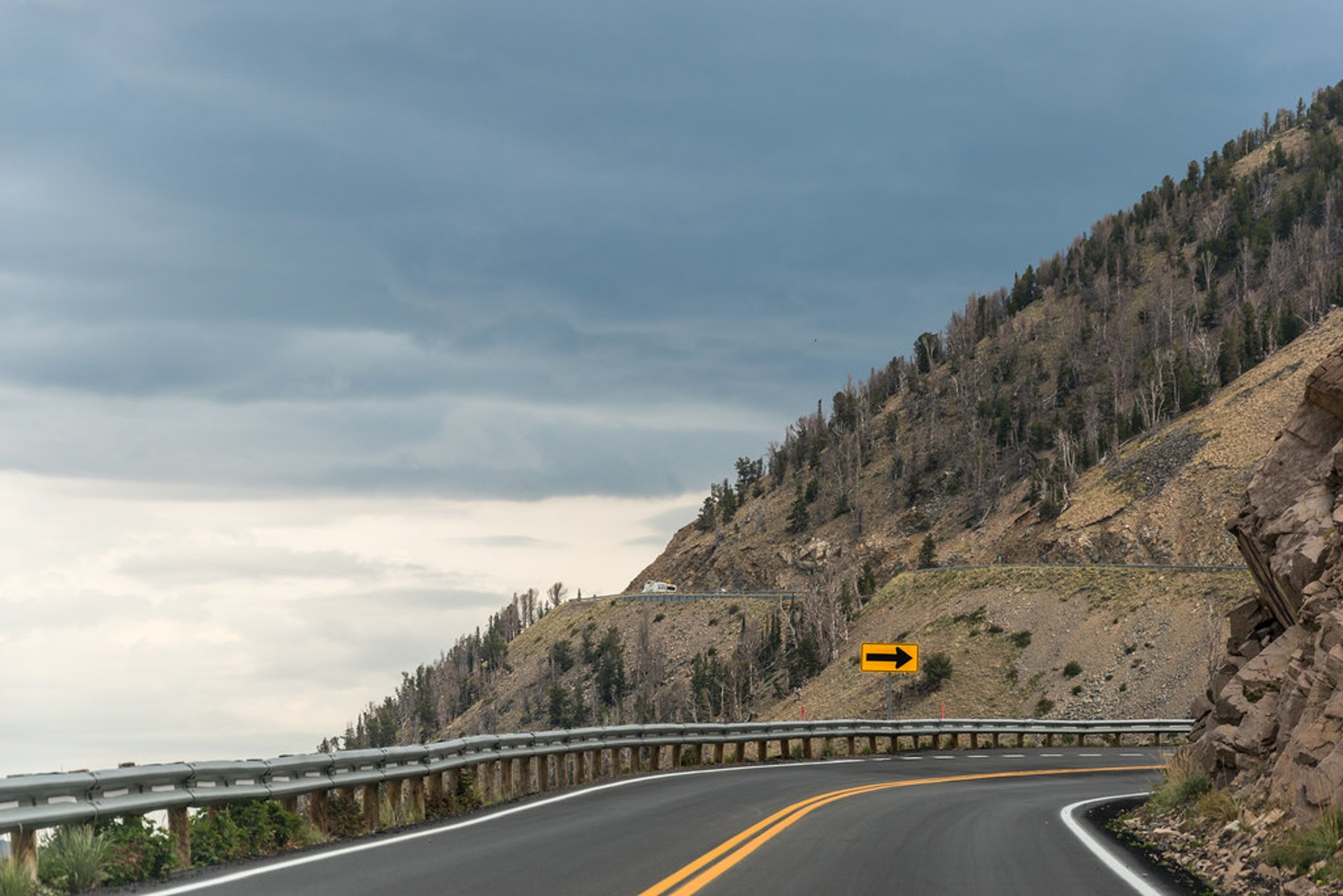 Beartooth Highway
Featured in
Beartooth Highway is a section of the U.S. Highway 212 running between Red Lodge, Montana and Cooke City-Silver Gate, Montana. Even though the road begins and ends in Montana, its substantial part lies in the northwest of Wyoming.
The highway is one of the most scenic routes in the United States. Stretching for 68 mi (109 km), it leads from the Northeast Entrance of Yellowstone National Park, through the historic mining communities of Cooke City and Silver Gate, passes by the Absaroka Range of the Rocky Mountains, follows through the Beartooth Wilderness and the Beartooth Pass over the Beartooth Plateau to Red Lodge.
Beartooth Highway is the most elevated route in the Northern Rockies, climbing 10,947 ft (3,337 m) above sea level in Wyoming and 10,350 ft (3,155 m) in Montana. On the way, drivers pass by over 20 peaks that reach approximately 12,000 ft (3,658 m), about 10,000 mountain lakes, and 12 national forest camps. There are plenty of rest areas and spots with a scenic view ideal for taking pictures.
The road is usually open between Memorial Day and Columbus Day or late May to mid-October, yet snow and ice may shift the dates. When the weather is good, it takes about 2 hours to get from Red Lodge to Yellowstone National Park. But the high alpine climate often brings severe weather conditions and makes the route more challenging to follow. The travelers should be ready to deal with strong wind, thunderstorms, and heavy snowfalls at the top, even in summer. Also, there's a risk of avalanches that may block the road. Hence, it's crucial to check the weather conditions and make sure the way is open before starting off the trip. Besides, it's better not to hit the road at night.
Beartooth Highway was opened in June 1936. For years, it's been an attraction combining breathtaking views and risky climbs. It's dog-friendly, but on a leash only.
Find hotels and airbnbs near Beartooth Highway (Map)
Beartooth Highway
Featured in