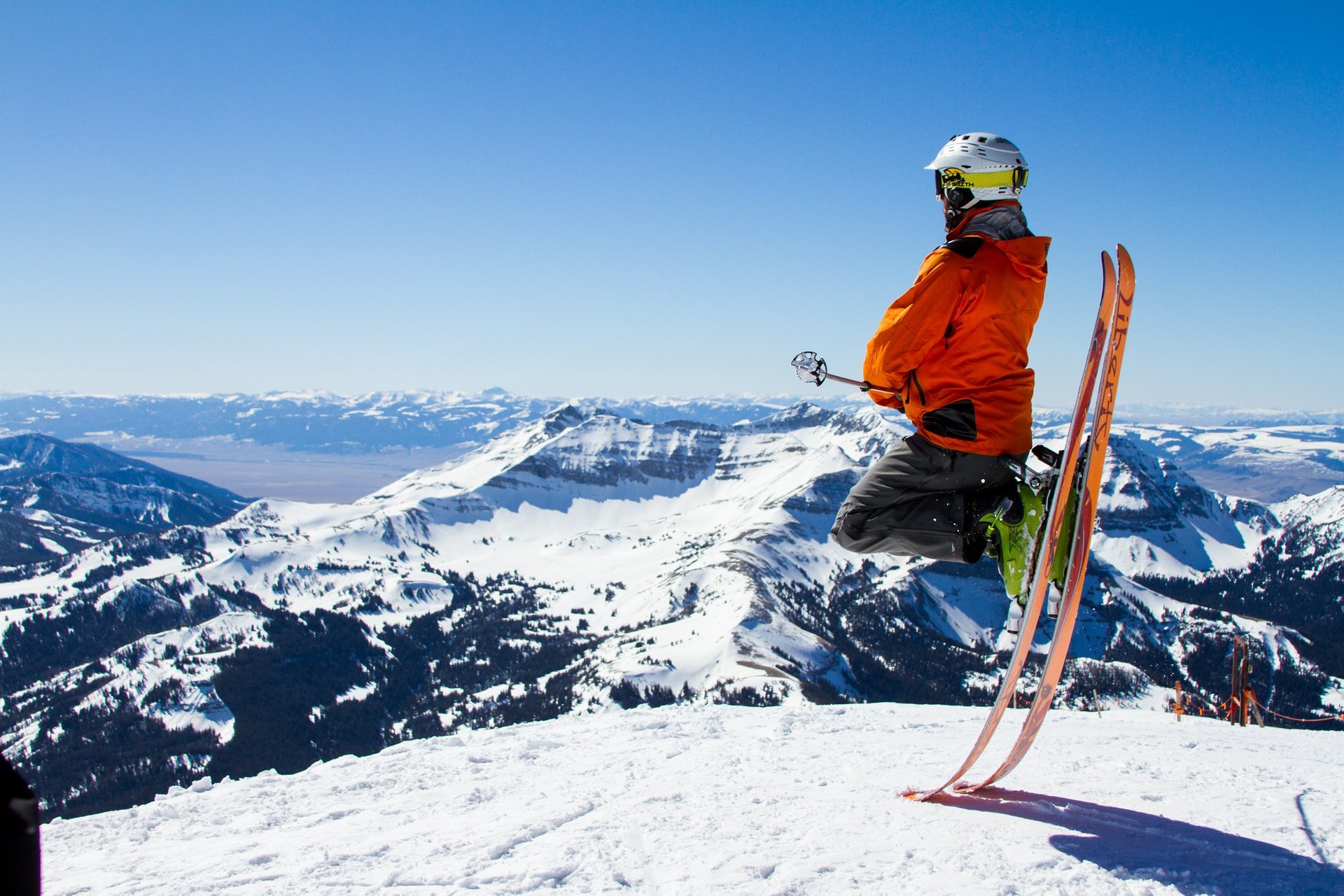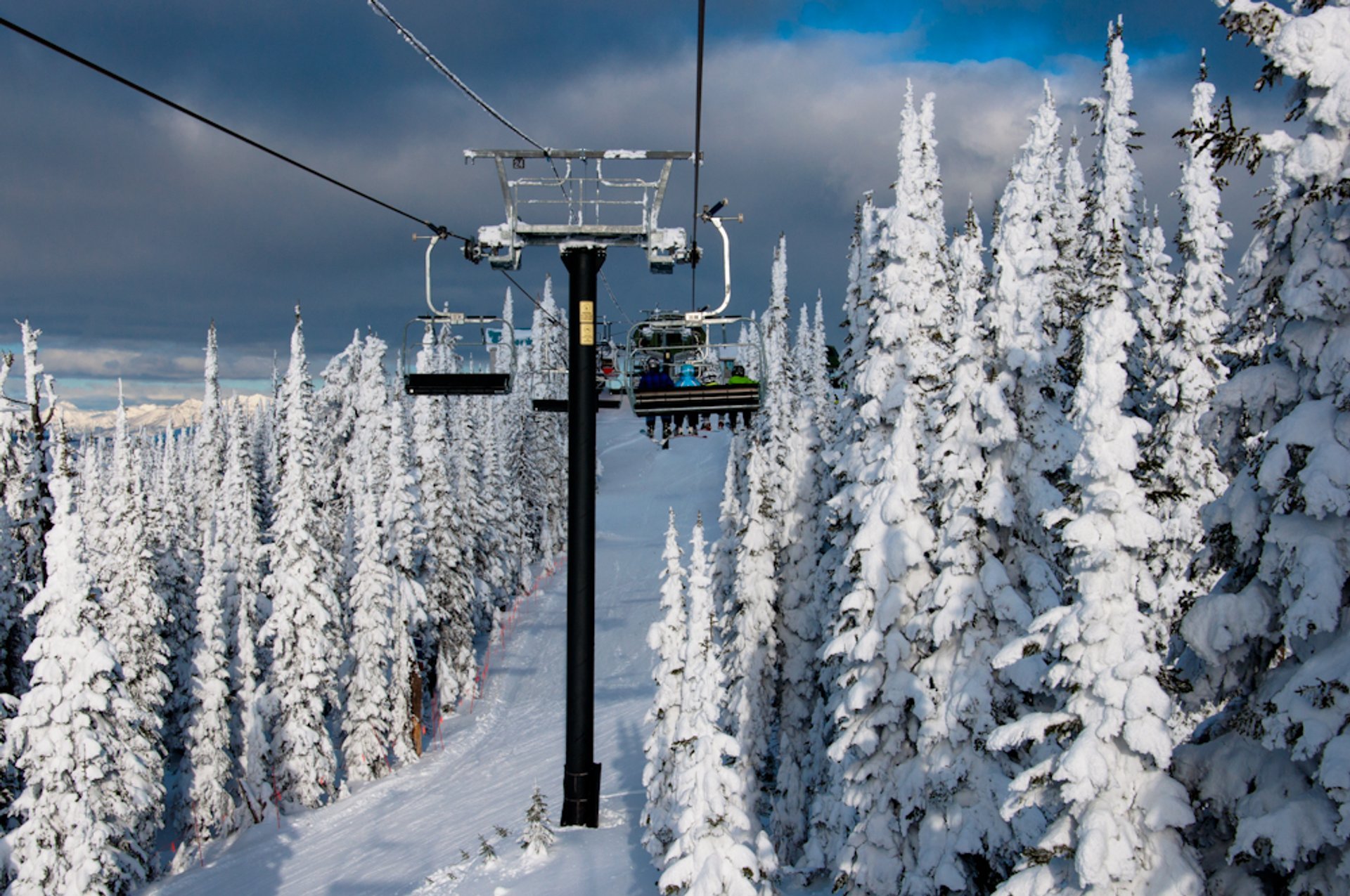 See accommodations nearby
Montana might be harder to get to than its neighboring Utah and Colorado. However, it's definitely worth the effort. The Rocky Mountains in Montana are no less spectacular. Besides, there are no lines and fewer people on the slopes. The terrain is polished and vast, and generally, Montana is a more affordable destination. The best ski resorts can be found in the western part of Montana. The season starts in late November or early December and lasts up to mid-April. The optimal snow conditions are in February and early March.
Big Sky Resort
Big Sky, located in southwestern Montana, is the largest resort in the state and the whole region. Its size is indeed impressive! How would you like to take a six-mile run down to Mountain Village from Liberty Bowl or ski across 5,850 ac (2,370 ha) of perfectly groomed terrain? The stunning Lone Peak is a must-try. A tram will take you up to Montana's highest overlook at 11,166 ft (3,403 m). You can also get lost for weeks at Big Sky's eight terrain parks with over 100 features of all shapes and sizes.
vertical: 4,350 ft (1,325 m) area: 5,850 acres (2,370 ha) runs: 300 (easiest trails: 15%, more difficult: 25%, difficult: 60%) lifts: 38 season: late November to mid-April
Whitefish Mountain Resort
Whitefish Mountain, bordering the stunning Glacier National Park, offers picturesque views of the lakes and meadows of the Flathead Valley as well as the surrounding peaks. With 320 inches of snow (812 cm) annually, you can expect plenty of dry powder for your backcountry rides. The summit's high elevation of 6,817 ft (2,078 m) ensures a long season. Whitefish Mountain features five terrain parks that offer snowboard cross, skiercross course, and generally something for everyone. The resort is also famous for its freestyle. Check out the Big Mountain Freestyle Terrain Park that hosts numerous competitions throughout the season.
vertical: 2,353 ft (717 m) area: 3,000 acres (1200 ha) runs: 105 (easiest trails: 12%, more difficult: 38%, difficult: 50%) lifts: 14 season: early December to early April
Red Lodge Mountain
Red Lodge Mountain Ski Resort is located in the southwestern part of the state, along the eastern front of the Beartooth Mountains. The mountain is a great destination to take a break from the crowds and enjoy the breathtaking views from an elevation of 9,416 ft (2,869 km). The resort delivers world-class skiing over 1,635 ac (662 ha) for an affordable price. It also has the largest snow-making capacity in Montana, which ensures a long and stable ski season from Thanksgiving to spring.
vertical: 2,400 ft (731 m) area: 1,635 ac (662 ha) runs: 70 (easiest trails: 19%, more difficult: 25%, difficult: 55%) lifts: 7 season: late November to mid-April
Find hotels and airbnbs near Skiing and Snowboarding (Map)