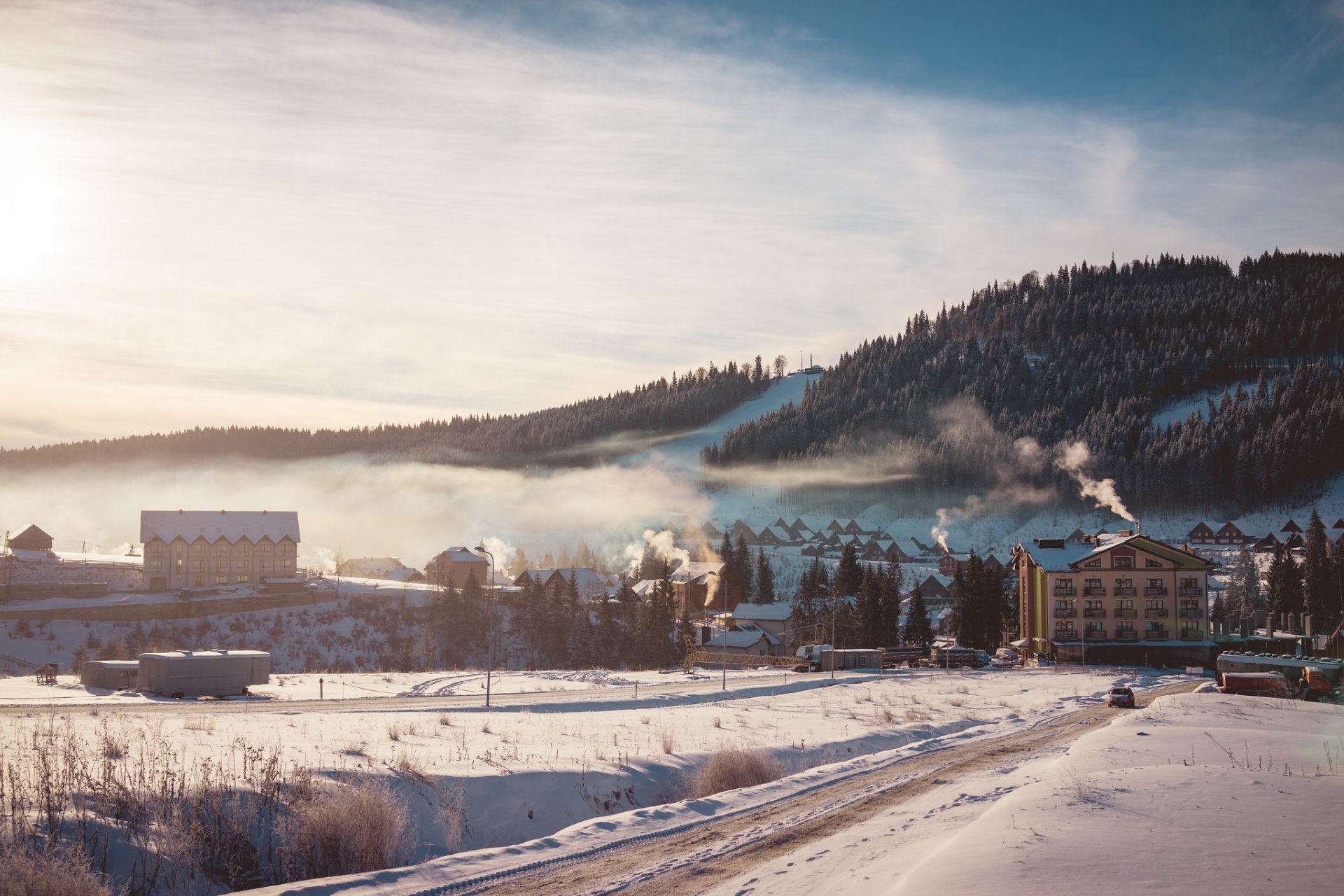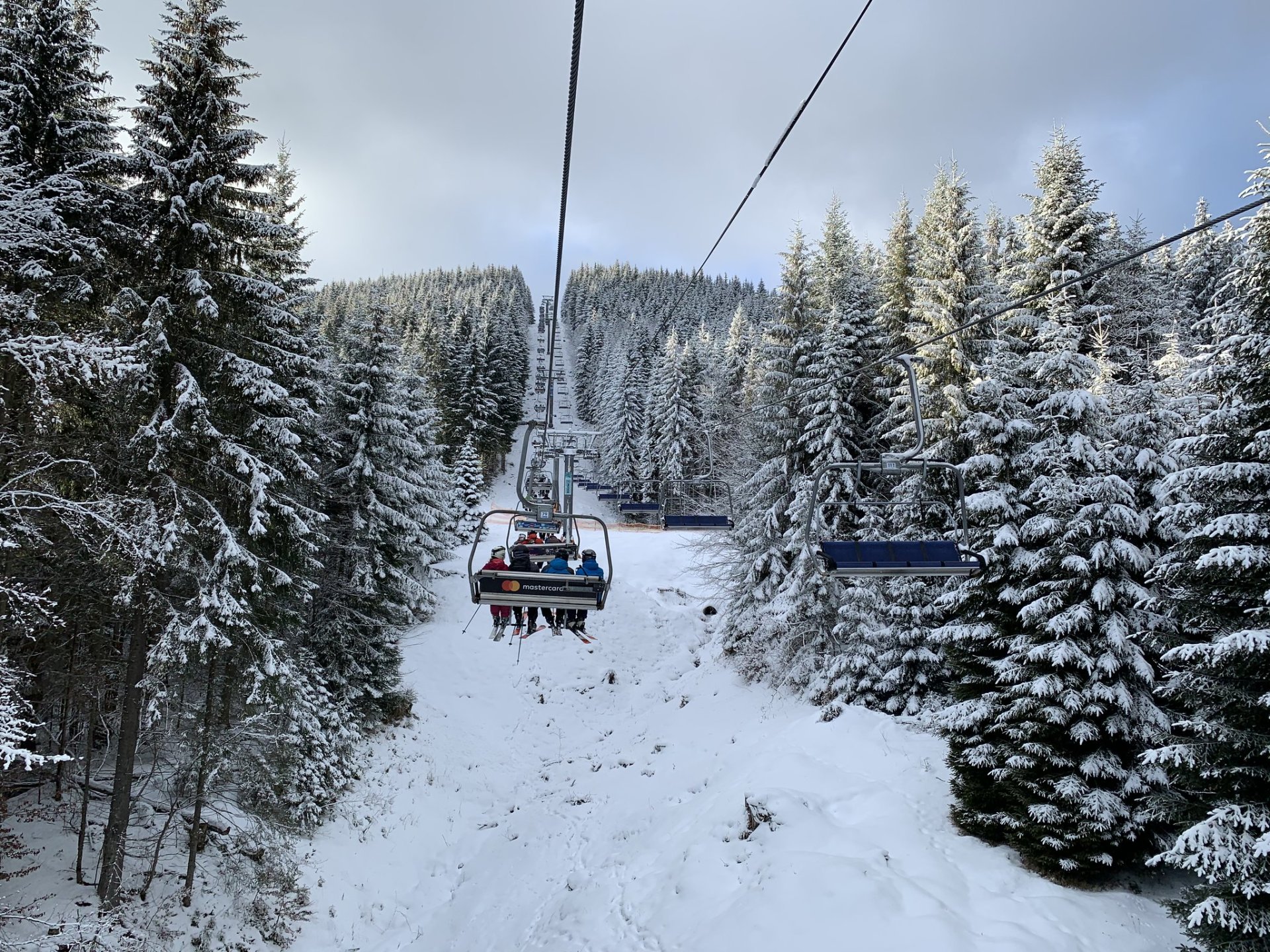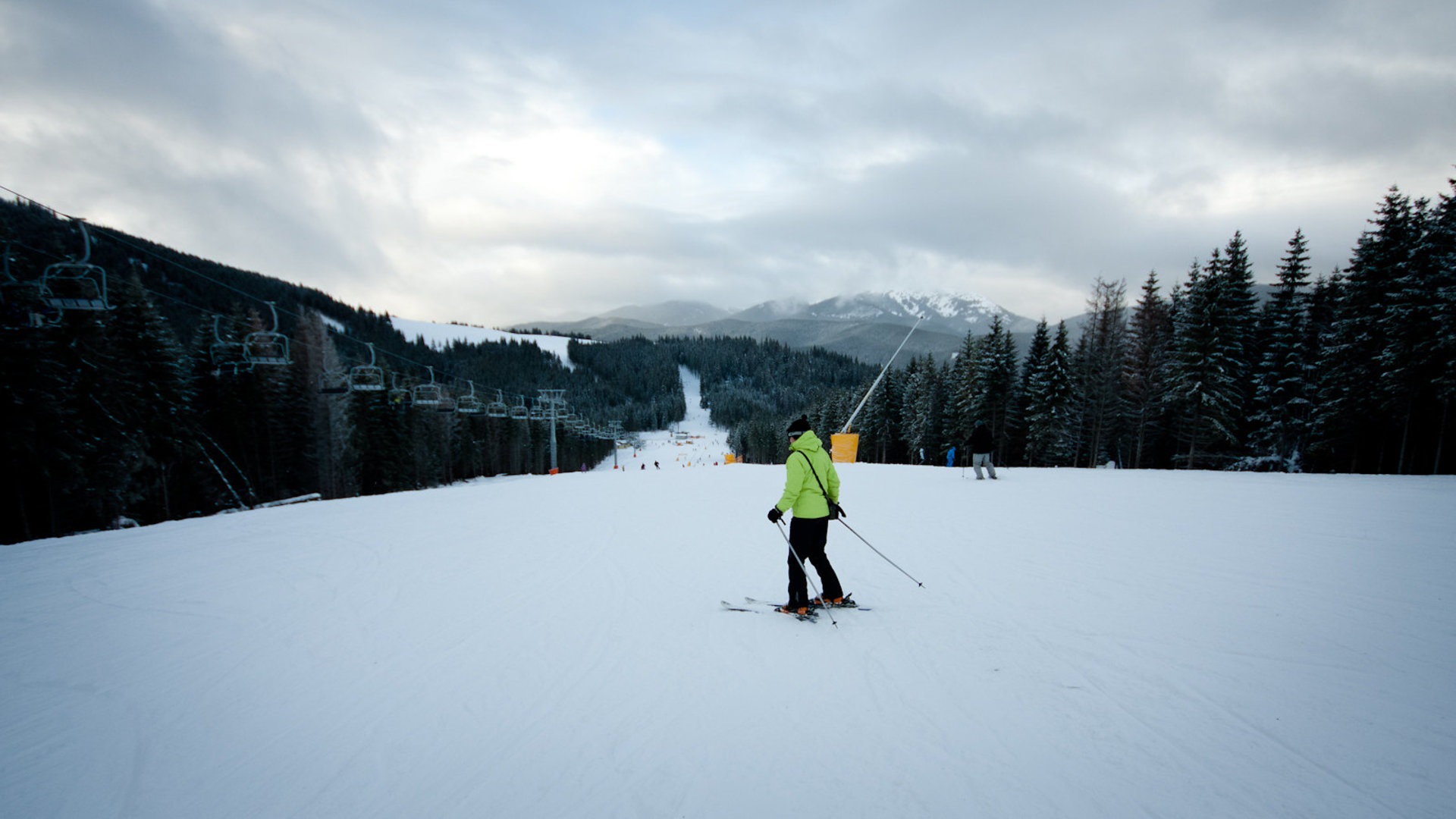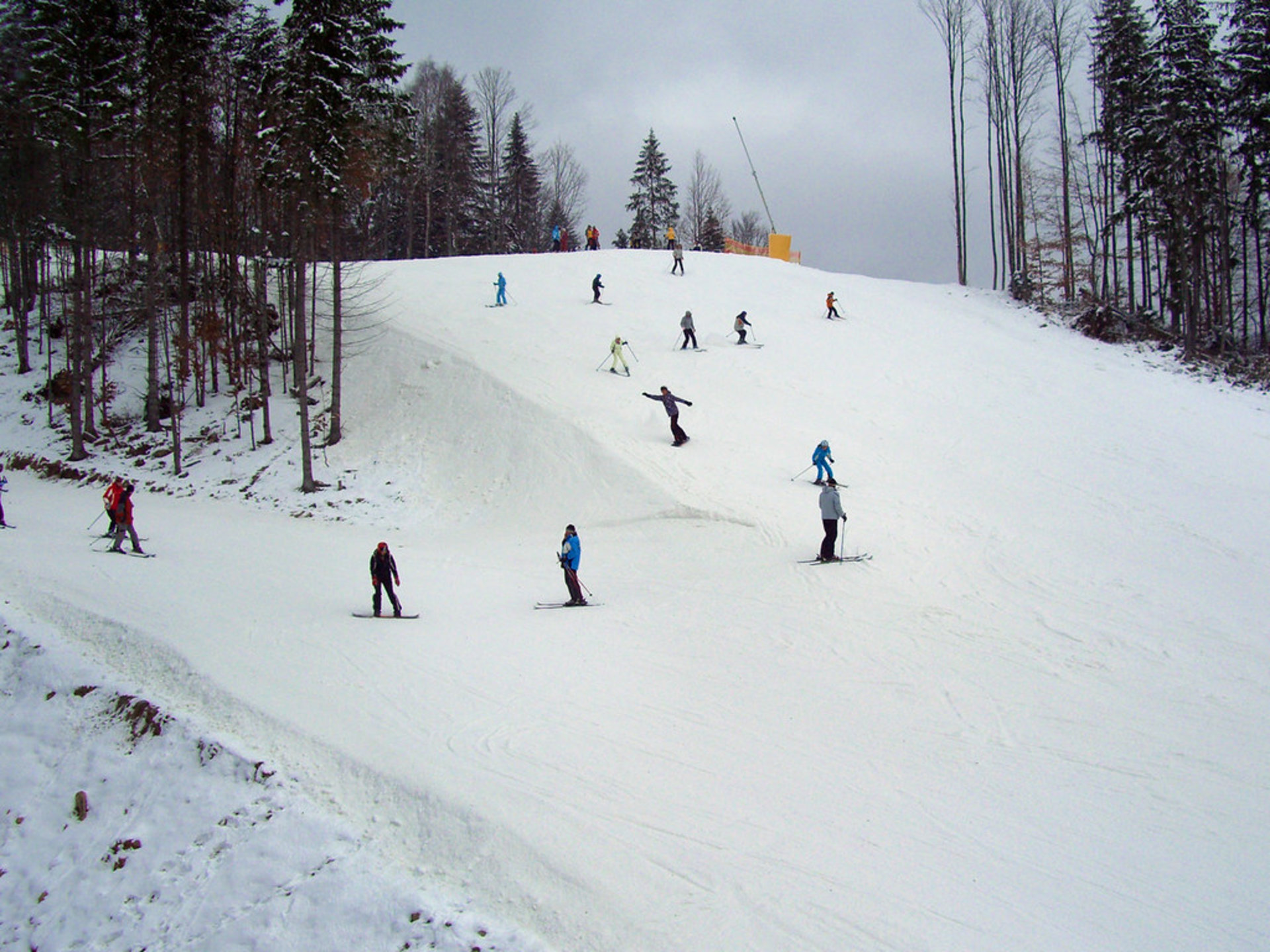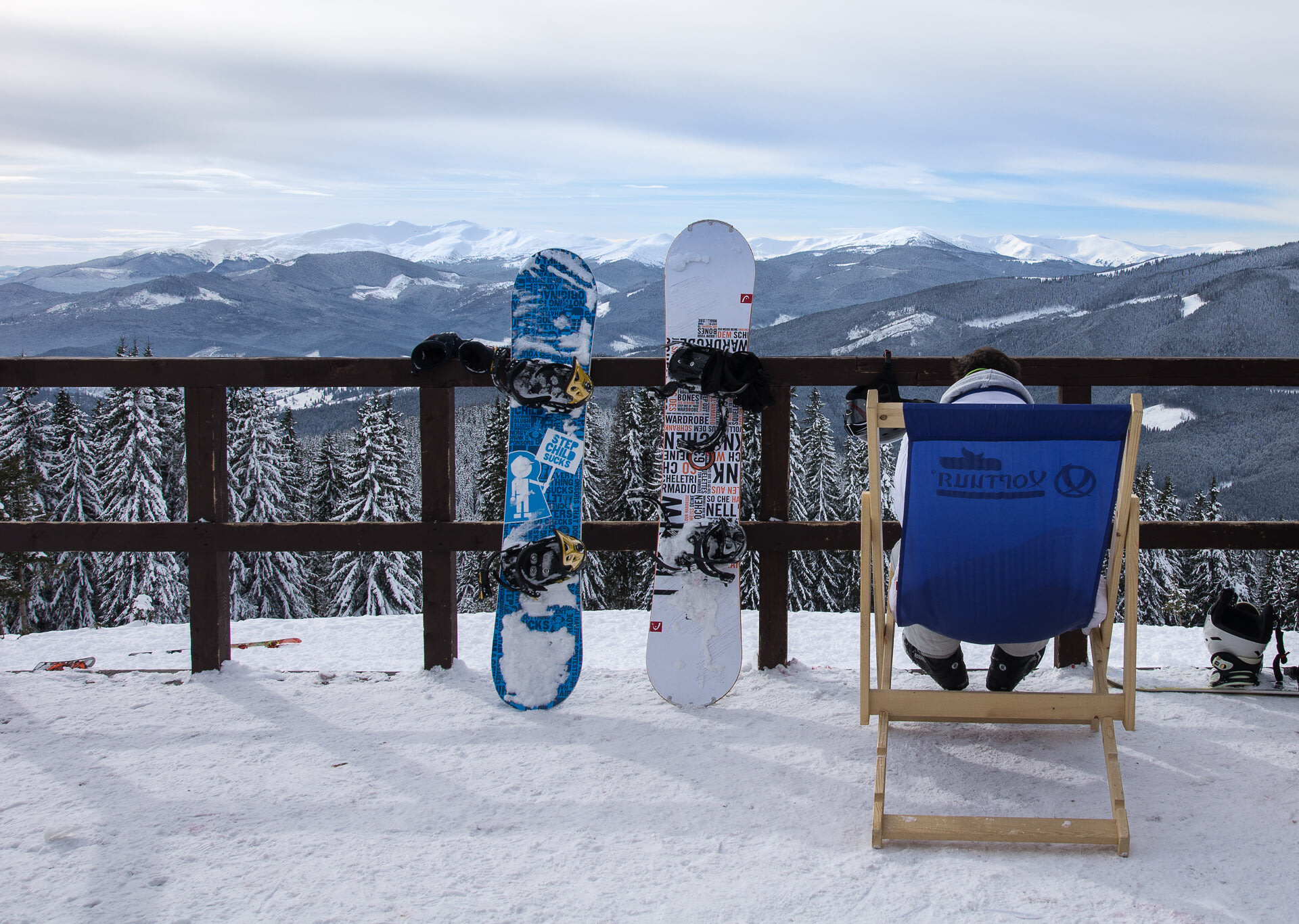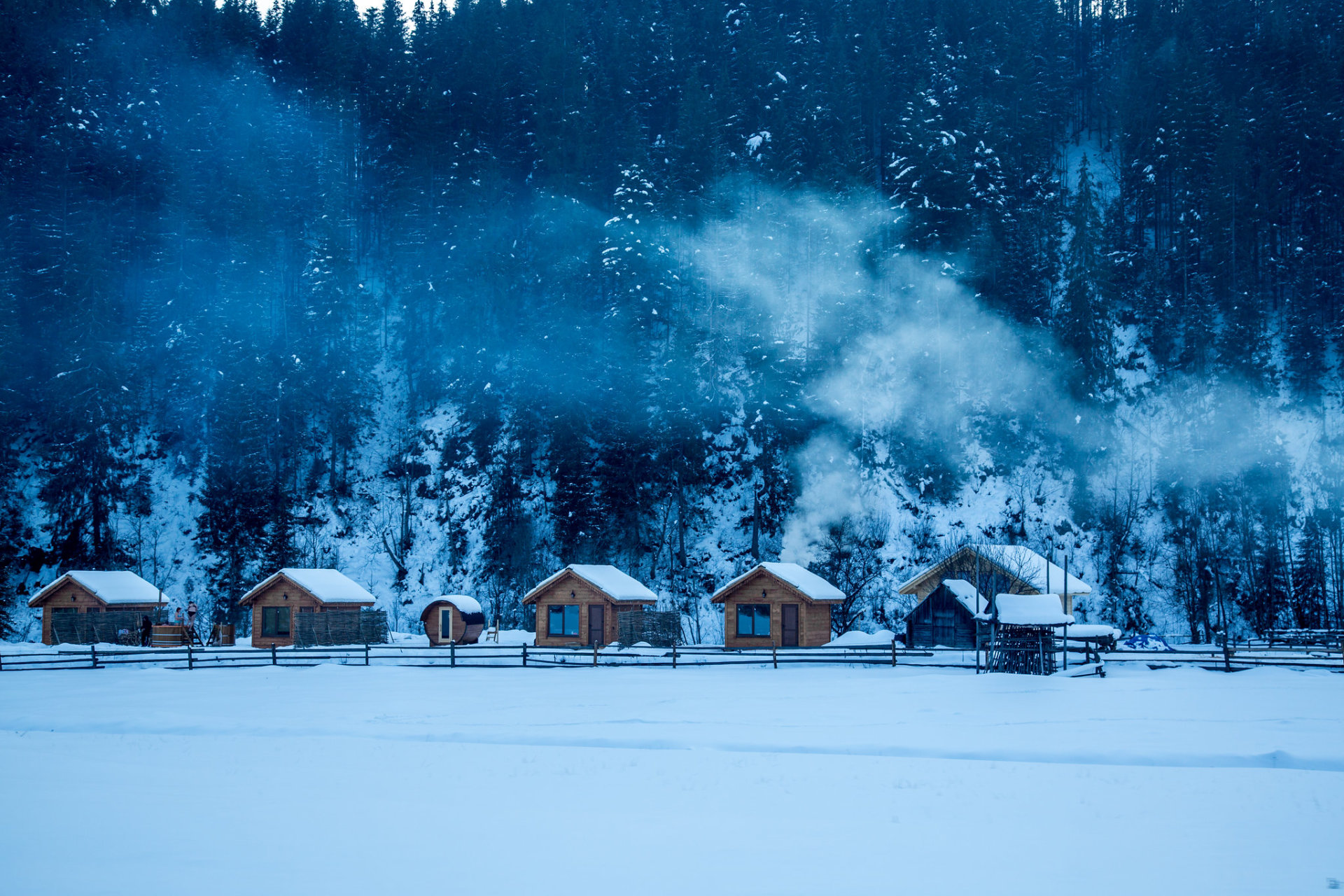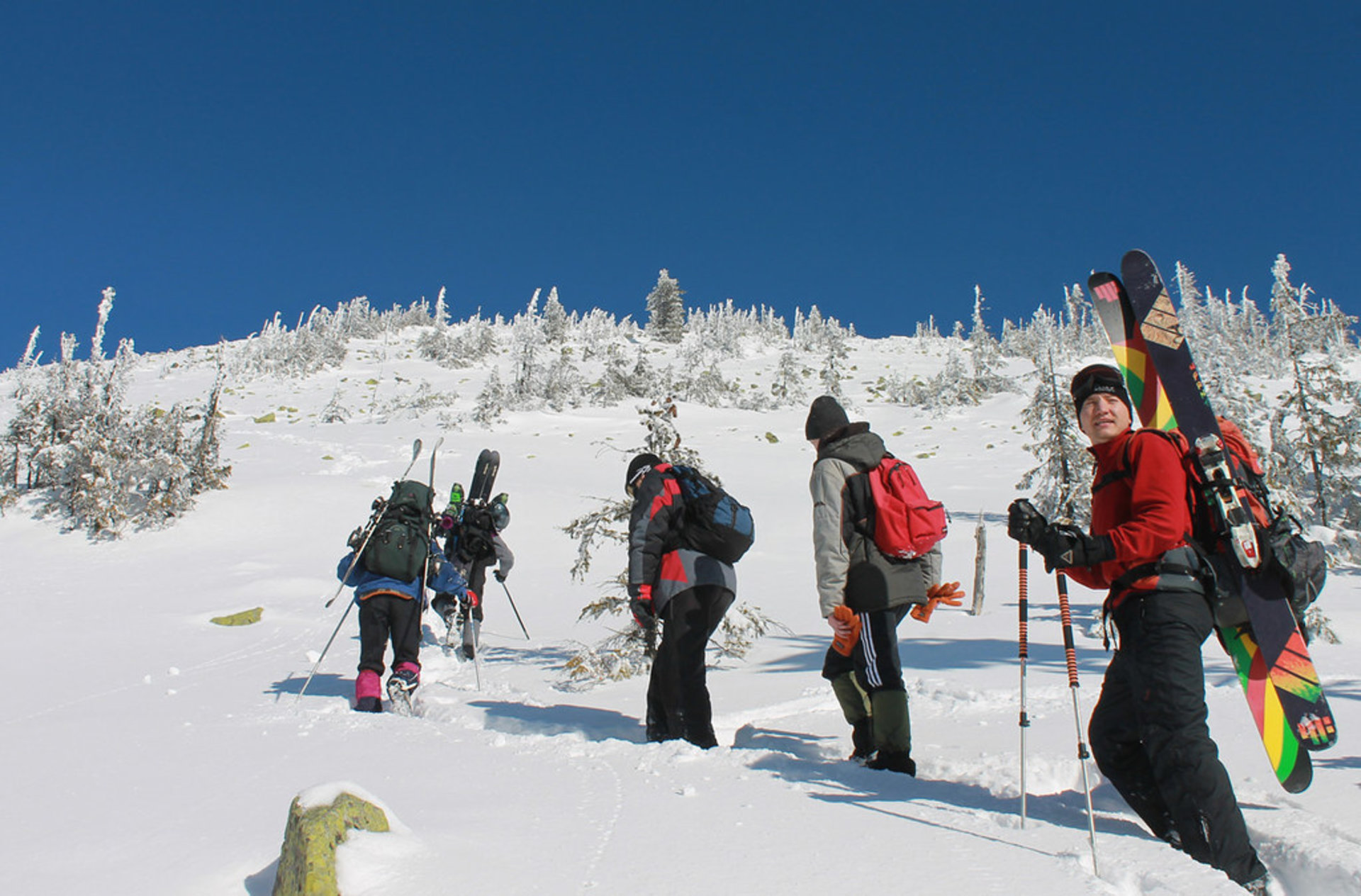 Eastern Europe's largest ski and spa resort is located near Yaremche, Ivano-Frankivsk Oblast, the area praised for its mind-blowing landscapes and unique atmosphere of the Ukrainian Carpathians. Bukovel, or Buko for short, offers over 37 miles (60 km) of ski trails of 3 difficulties: easy, moderate, and complicated. So both novice and expert skiers or snowboarders can find a suitable ride. The resort has a snow park, a ski school, a kids' club, SPA and medical centers, comfortable hotels and houses available for rent, restaurants galore for every budget, and countless shops selling equipment and souvenirs. The most popular months to visit are from November to March.
As you might have guessed, Bukovel is much more than just a ski and spa resort. The variety of activities available will surely meet various needs and tastes. Try a ride on a bobsled track, sled with Siberian Huskies, or go snowmobiling. Also, consider the available hiking tours if you don't mind winter trekking.
In addition to ski and spa activities, Buko hosts a number of events throughout the high winter season. One of the favorites is the local Christmas fair, offering unique local produce. You can shop for dried or pickled mushrooms, Carpathian teas, and wild honey, as well as find some adorable woodwork or sheep wool accessories. Some vendors operate even in summer, but the holiday season offers an especially cozy atmosphere.
One of the best ways to rest after an active day must be the so-called chany. These are traditional Carpathian hot tubs made of cast iron with thick and smooth stones on the bottom to prevent your feet from burning. The water, filled with flowers and herbs, is heated by the wood fire underneath the tub. Normally, the temperature reaches about 100 °F (38 °C), but a chan is typically set up outside, so you have plenty of fresh air. You're supposed to spend about 15 minutes in chan, then jump into a barrel with cold water for a moment, and repeat the cycle several times. This procedure is considered to cleanse and rejuvenate your body.
Some people go to bed after the relaxing chany session, but not necessarily. Bukovel has no shortage of nightclubs and bowling alleys if you'd rather party the night away. So you might easily combine winter sports during the daytime with some quality nightlife afterward.
For more information, we encourage you to check out the resort's official website, providing all essential details and updates. Plus, you might contact the staff via Facebook. The links are listed in the External Resources below. Also, you can save time by easily booking your stay nearby from the accommodation map.
Find hotels and airbnbs near Winter in Bukovel (Map)