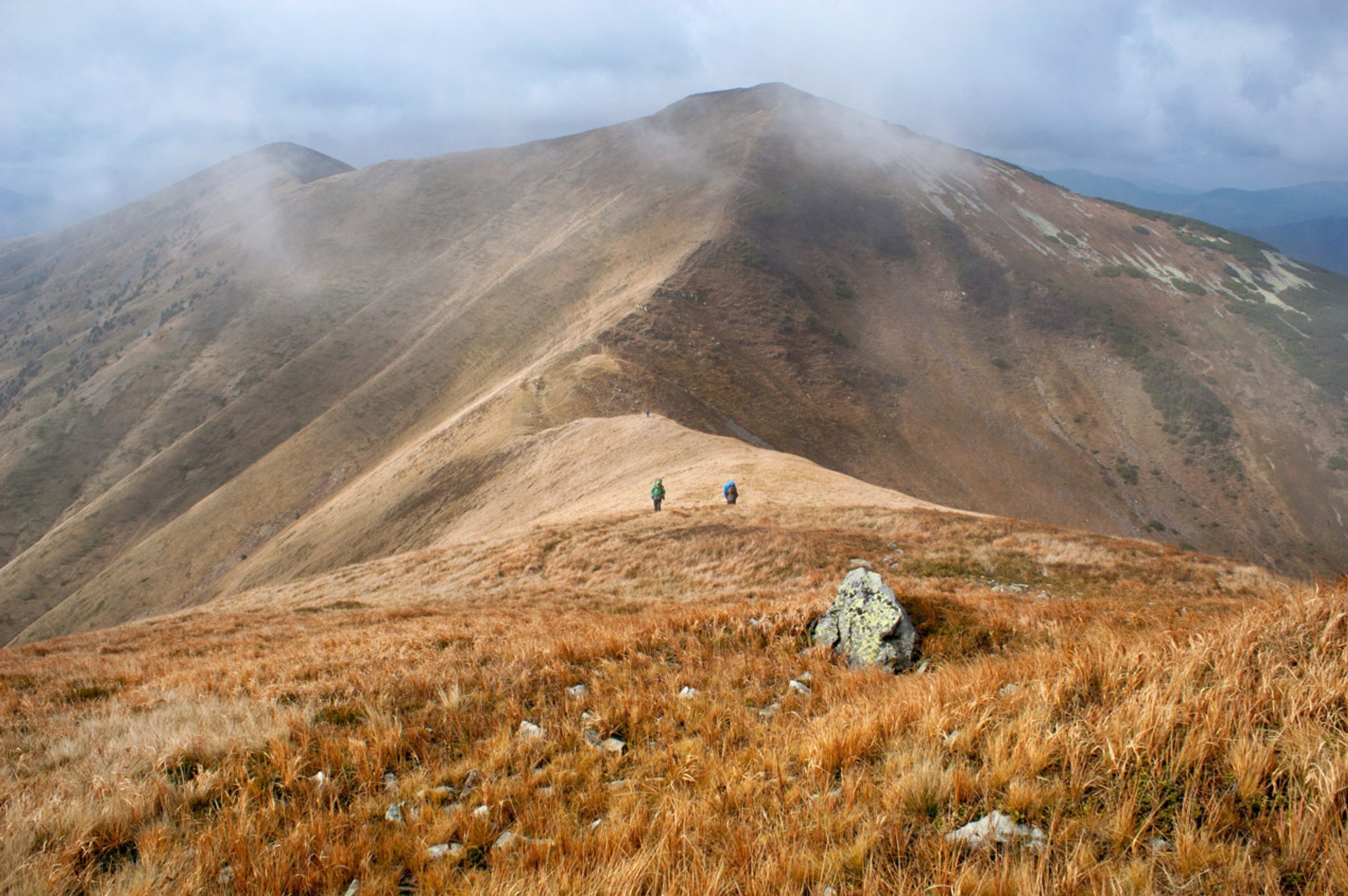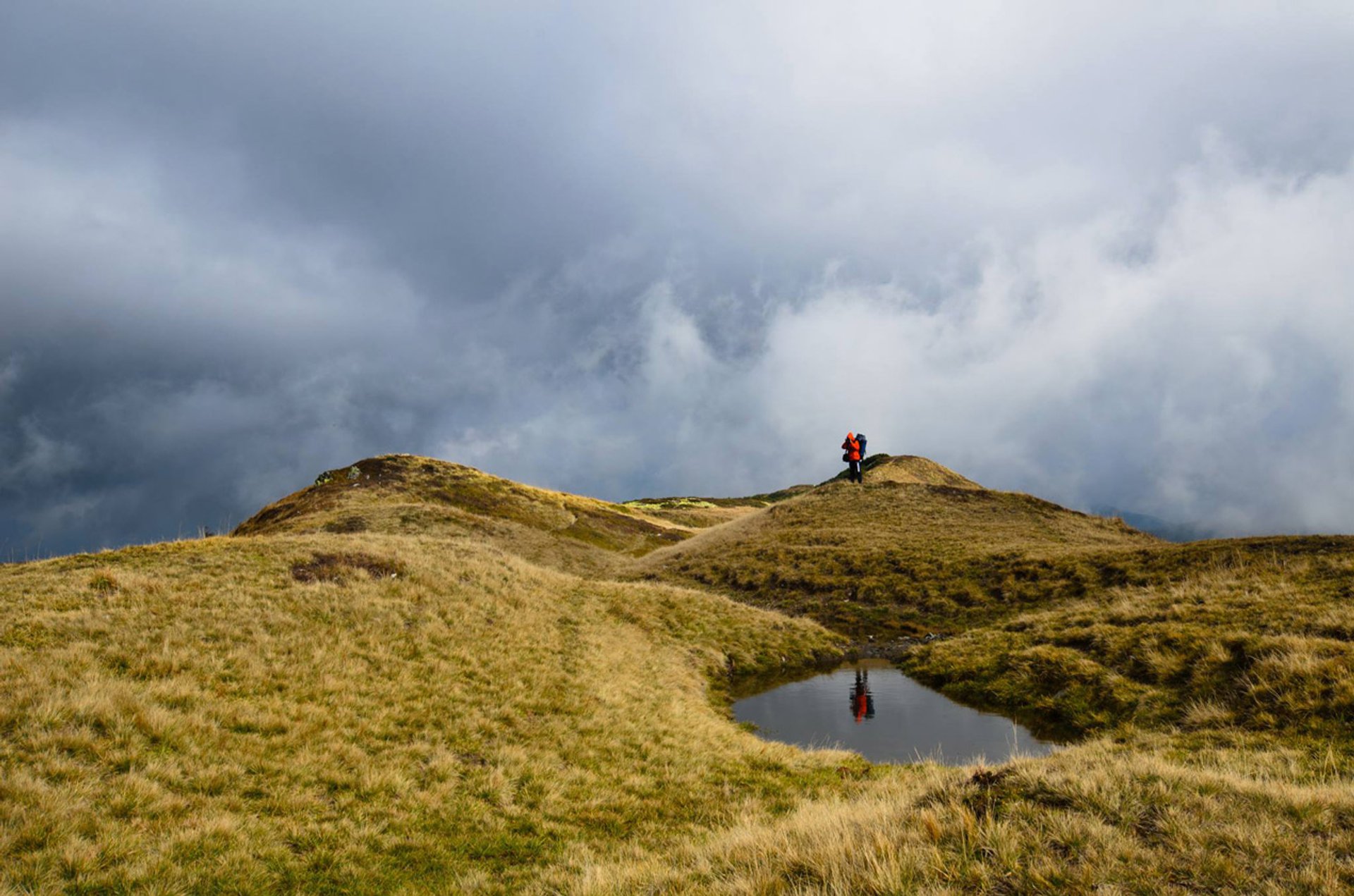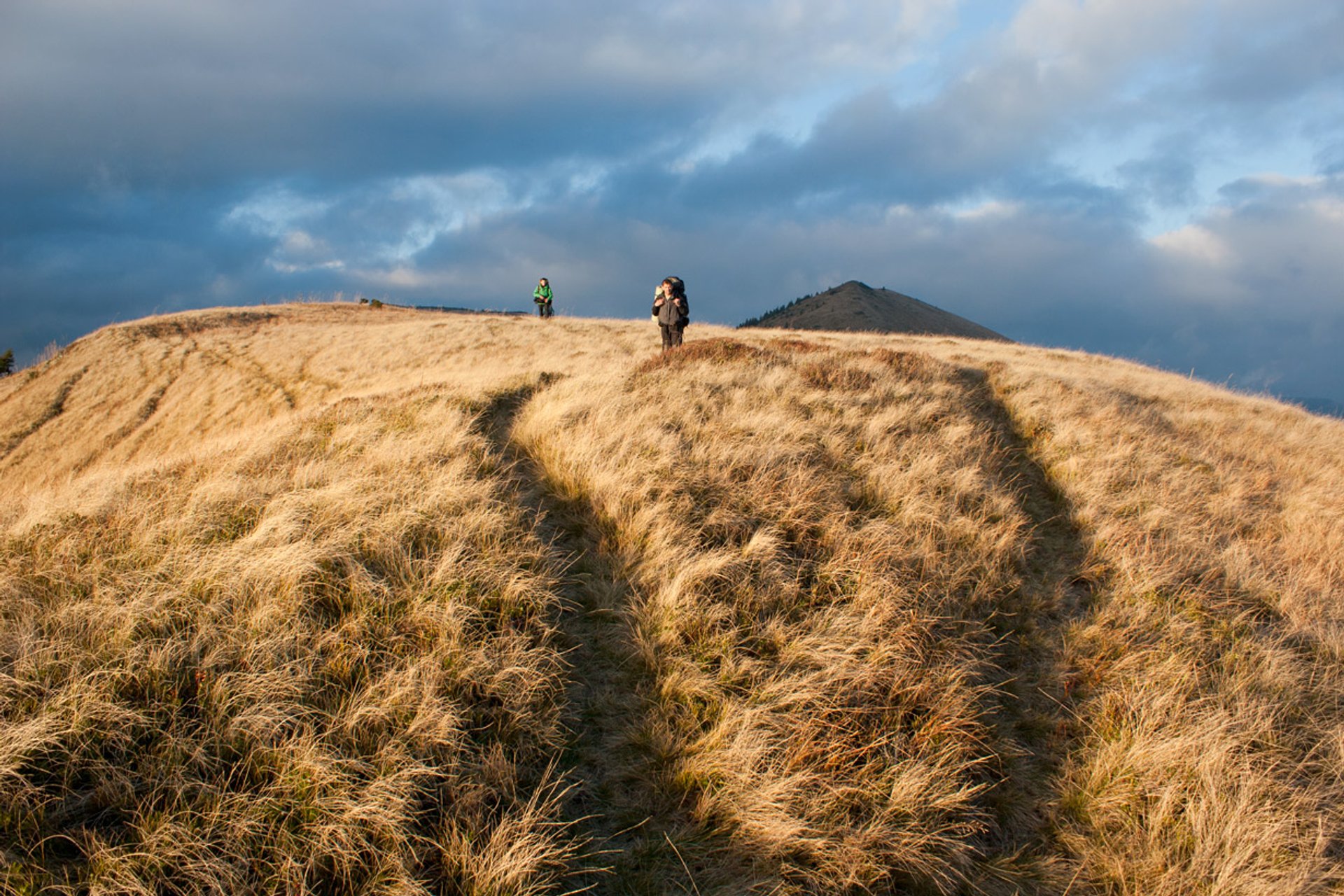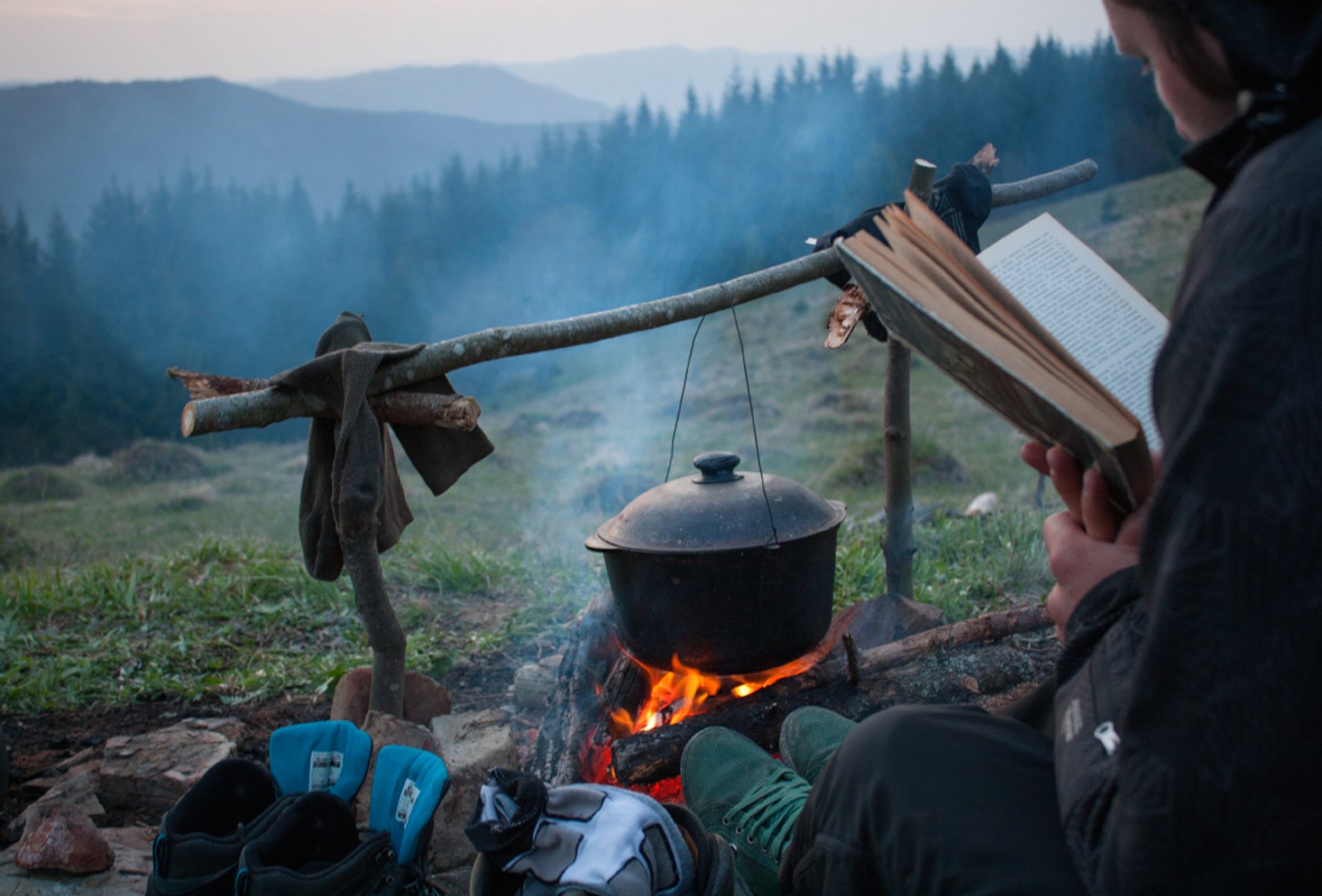 The Carpathian Mountains are an essential landmark of Ukraine. Locals love them and take pride in the scenic highlands. A variety of hiking trails provide enough opportunities to combine easy and complex routes for hikes, lasting from one to ten (or more) days.
Borzhava
The easiest is the Borzhava Mountain Range, also called Polonyna Borzhava. Its summits don't exceed 5,250 feet (1,600 m) above the sea. The weather is usually favorable and predictable. Besides, this range is the closest to the cities of Lviv and Ivano-Frankivsk. Hikers start this trail from the village of Volovets. Two days are enough to complete the route.
Chornohora
The Chornohora is the highest range in the Carpathians. It's home to the highest peak of Mt. Hoverla at 6,761 feet (2,061 m), and five more summits, hitting 6,560 feet (2,000 m)—Brebeneskul, Pip Ivan Chornohirskyi, Petros, Hutyn Tomnatyk, and Rebra. Mount Menchul lacks only two meters to join the rest. Also, the Chornohora cradles the highest lakes found in the Ukrainian Carpathians—the charming Nesamovyte and Brebeneskul, named like the mountain.
Despite being the highest range, the Chornohora is well-marked and extremely popular with tourists. You'll meet dozens of hikers there in late spring and summer. The most common time to ascend Hoverla is on Independence Day (August 24). So either blend within the crowds, or avoid this day if you are more into privacy and tranquility. At least three days are needed to complete the entire Chornohora hike.
Marmarosy
Three other mountain ranges are more secluded and wilder, so they better fit experienced hikers. The Marmarosy (Hutsul Alps) is the wildest mountain range, so very few trekkers manage to get there. The area is located close to the border with Romania. To access this hiking area, you need official permission from the Ukrainian border guards.
Gorgany
Ukrainians' favorite Gorgany got their name from grey stones, scattered all over the summits. When it rains, these rocks are particularly slippery and challenging. This range is unmarked and genuinely wild.
Svydovets
Another remote range is the Svydovets. The area is famous for its gorgeous panoramas. Just like the Chornohora, the Svydovets boasts a number of beautiful highland lakes, crystal clear and freezingly cold.
Best time for hiking in Ukraine
The peak hiking season is from mid-April to mid-October. Winters are dangerous for the threat of avalanches. Yet, some thrill-seekers prefer to take on the Carpathians in this particular season.
Carpathian hiking tours
You can explore the Carpathian Mountains on your own and spend the night in tents. But if you aren't ready to compromise on comfort and don't have anyone experienced among your fellow hikers, consider turning to a local tour operator, and they will provide you with a reliable guide and accommodations. Also, take a look at the map below if you'd like to book a stay near some of the locations listed in the article.
Find hotels and airbnbs near Hiking in Carpathian Mountains (Map)