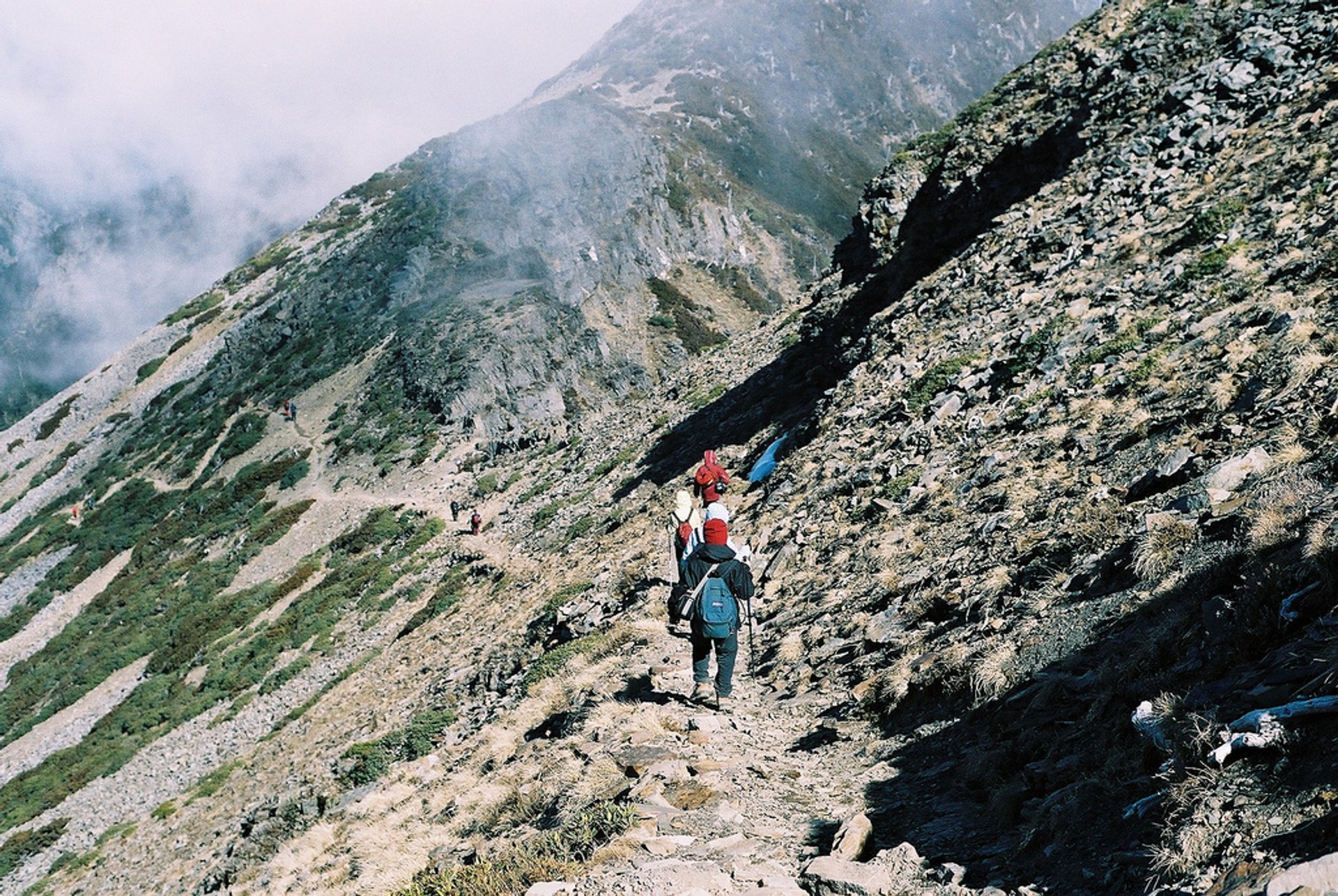 Taiwan has a well-established network of hundreds of hiking trails, and the majority do not require a guide. Hiking tracks are rarely crowded, and visitors are more likely to meet rambling locals than other international visitors. The best time for hiking is autumn because of the ideal weather conditions.
The choice of hiking routes is vast: ranging from gentle walks to extreme treks and different climates from tropical to alpine. Here are some of the most popular trails: Wuling Sixiu Trail, Shei-Pa National Park (north Taiwan). It takes 3-4 days and is one of the most challenging.
Zhuilu Old Trail—one of the most spectacular and accessible hiking paths in Taiwan.
The Beidawushan Trail (south Taiwan) which is 10 km in length, is one of the most popular overnight hikes in Taiwan, as the majority of the trail is easy to follow and it promises some incredible panoramic views.
The Yushan Peaks Trail, Yushan National Park (west Taiwan is incredibly popular with visitors as it is suitable for anyone of average fitness.
Sandiaoling Trail has waterfalls in addition to the beautiful scenery.
Find hotels and airbnbs near Hiking (Map)