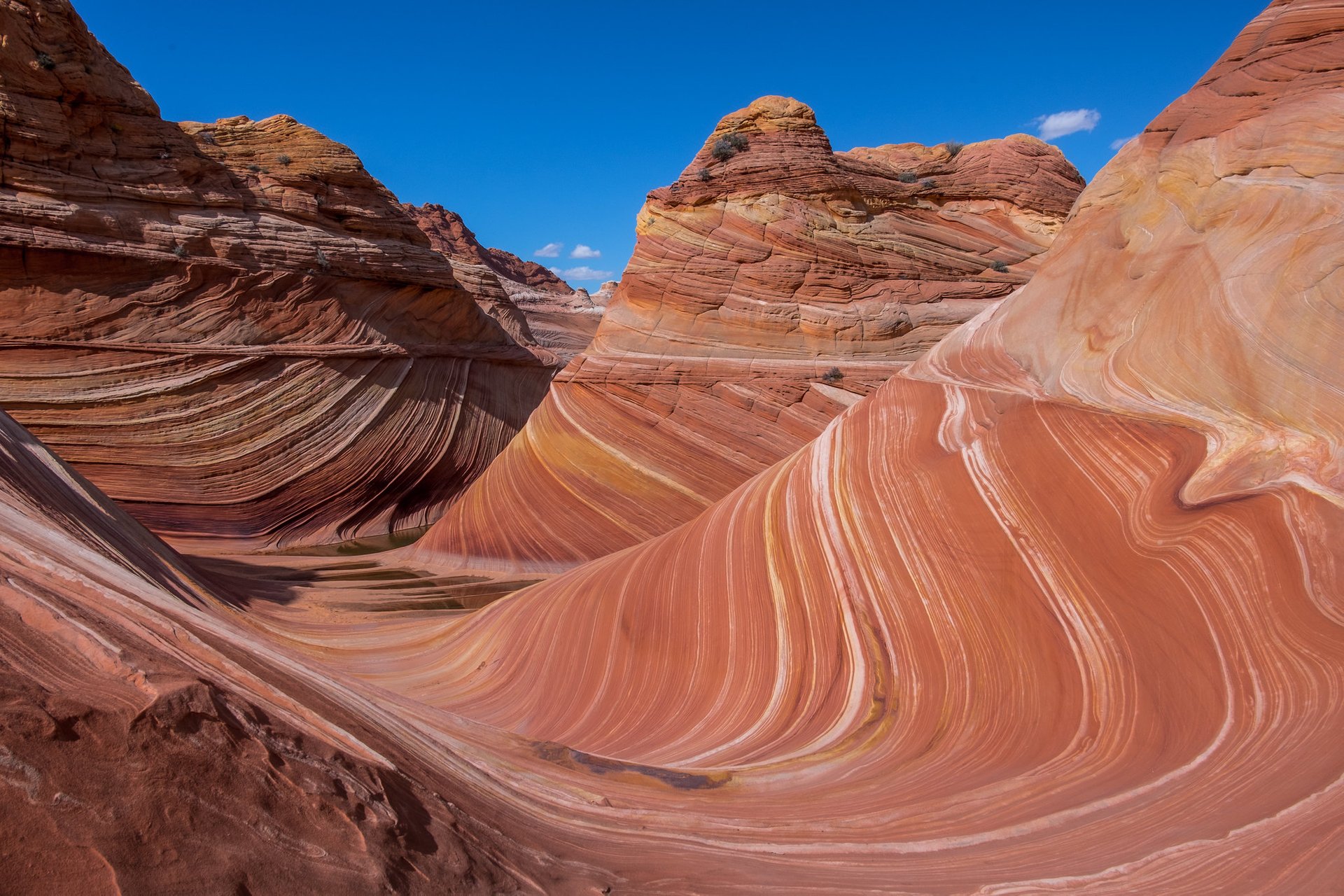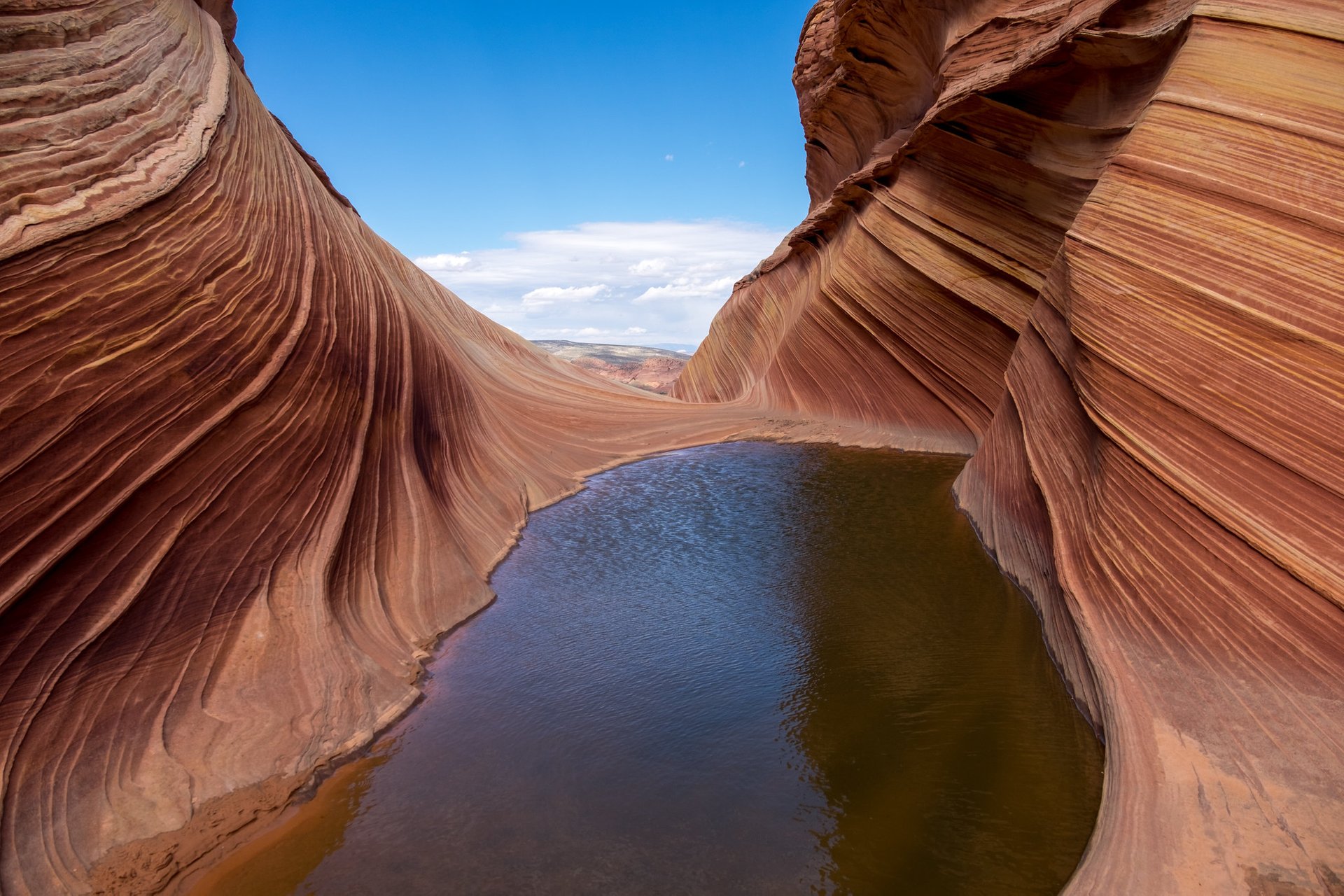 The Wave is an iconic red sandstone formation at the Utah/Arizona border in Vermilion Cliffs National Monument. This wonder of nature, officially known as Coyote Buttes, was created during the Jurassic age by wind and water but gained special attention when it became a popular desktop wallpaper on PCs all over the world. Since then, the Wave has become the number one destination for competitive travelers with a lot of patience.
Thanks to careful land management, the wave has remained a pristine and awe-inspiring rock formation. All because only 20 lucky people a day can win a lottery for the access permit. This policy protects the Wave from degradation due to overuse.
Getting a permit for the Wave
There are two ways to obtain a permit: an online lottery a few months ahead and filling out an in-person application at the BLM Visitor Center in Kanab, Utah, the day before the hike. Each day, half of the lucky visitors are picked from the online applicants' list (odds about 1000-1) and the other half from the queue in the visitor center (odds about 50-1). This competition adds exclusivity to this destination as well as the Wave-hiking experience and ensures its beauty for many years to come.
Best time of year to hike the Wave
April to November is the most popular time of year to visit, so the chances of winning the permit lottery are at their lowest. Also, these months are the hottest in this region. The air temperature can reach 100 °F (38 °C), which creates discomfort for exploring the area. For the best chances of winning your permit, enter the lottery in January or February, but keep in mind that during this time, the weather can be unpredictable. All in all, aim for the months between September and May to enjoy bearable weather and try your luck.
Hiking details
The lottery winners are rewarded with a 6.4-mi (10-km) out-and-back trail with breathtaking views. The strenuous hike starts at Wire Pass Trailhead and usually takes 2–4 hours. You should bring a good map (both digital and paper version) and be experienced with backcountry navigation. Also, consider the dry desert conditions throughout the hike, so drinking water, sun protection, and appropriate clothing are a must.
Other Hikes near the Wave
Tried to get a permit but didn't get it? No worries, there are plenty of other things to do in the area: Paria Canyon, Lake Powell, the Cottonwood Wash Narrows, or Coral Sand Dunes State Park.
Find hotels and airbnbs near The Wave (Coyote Buttes) (Map)