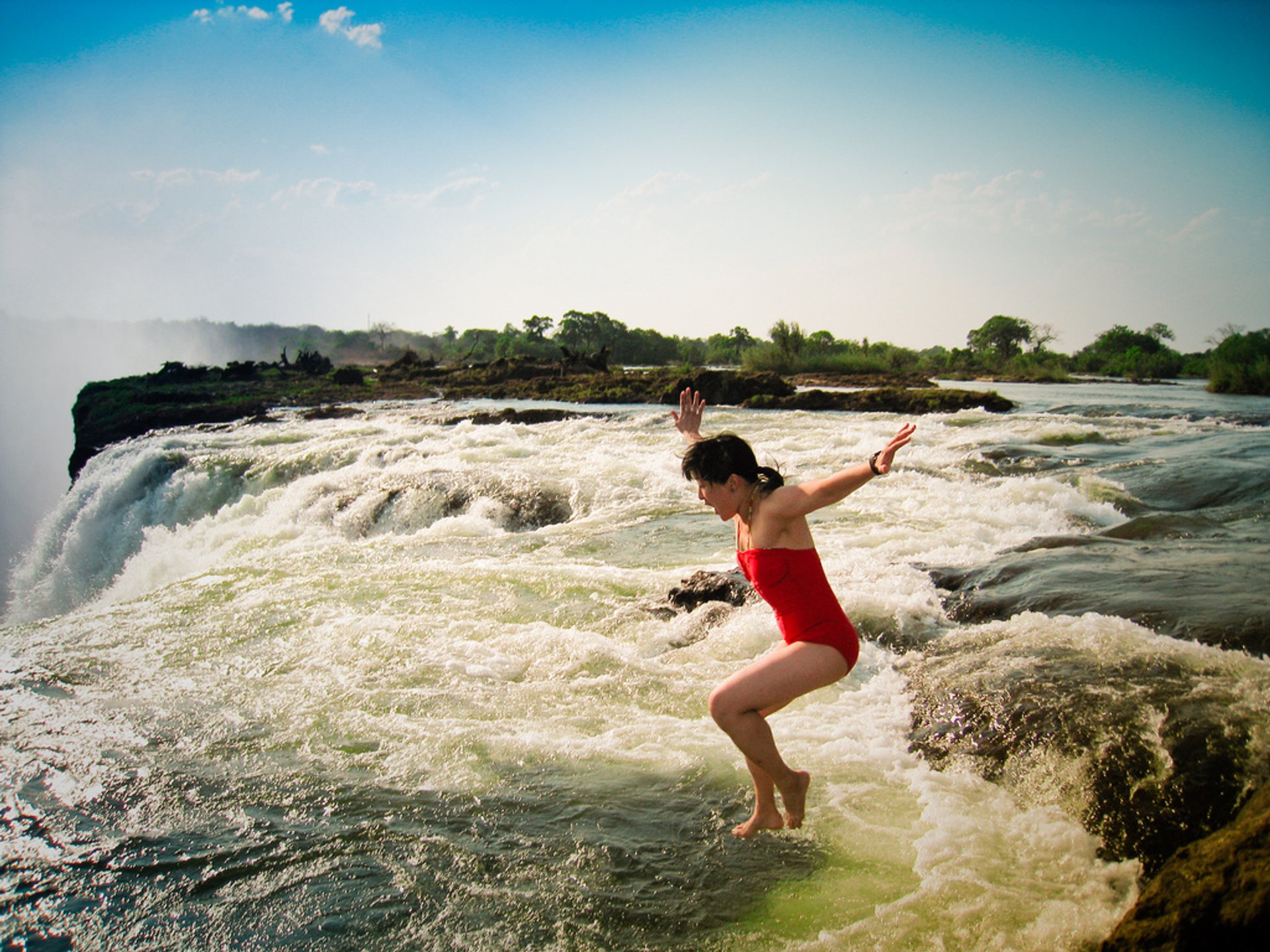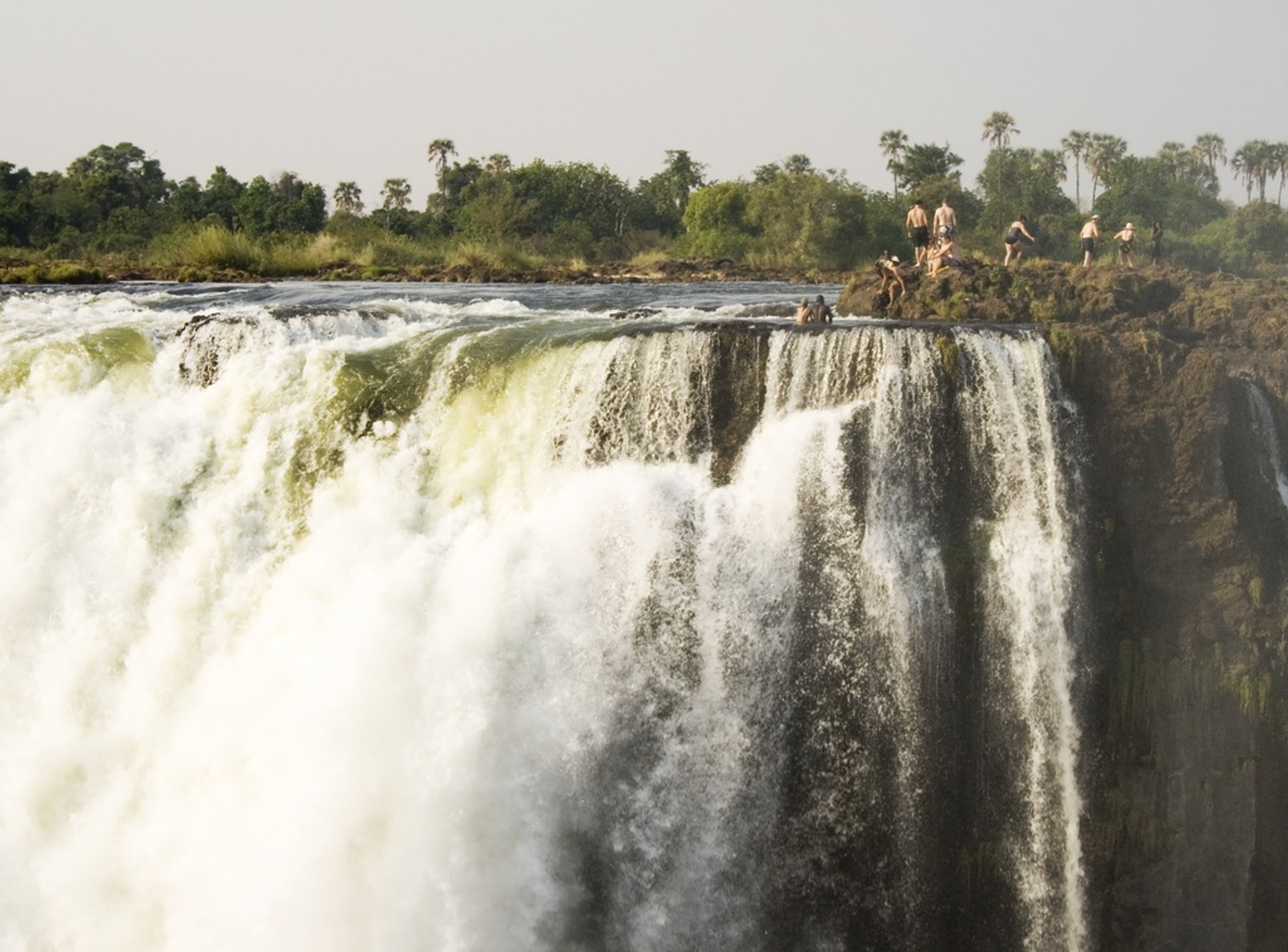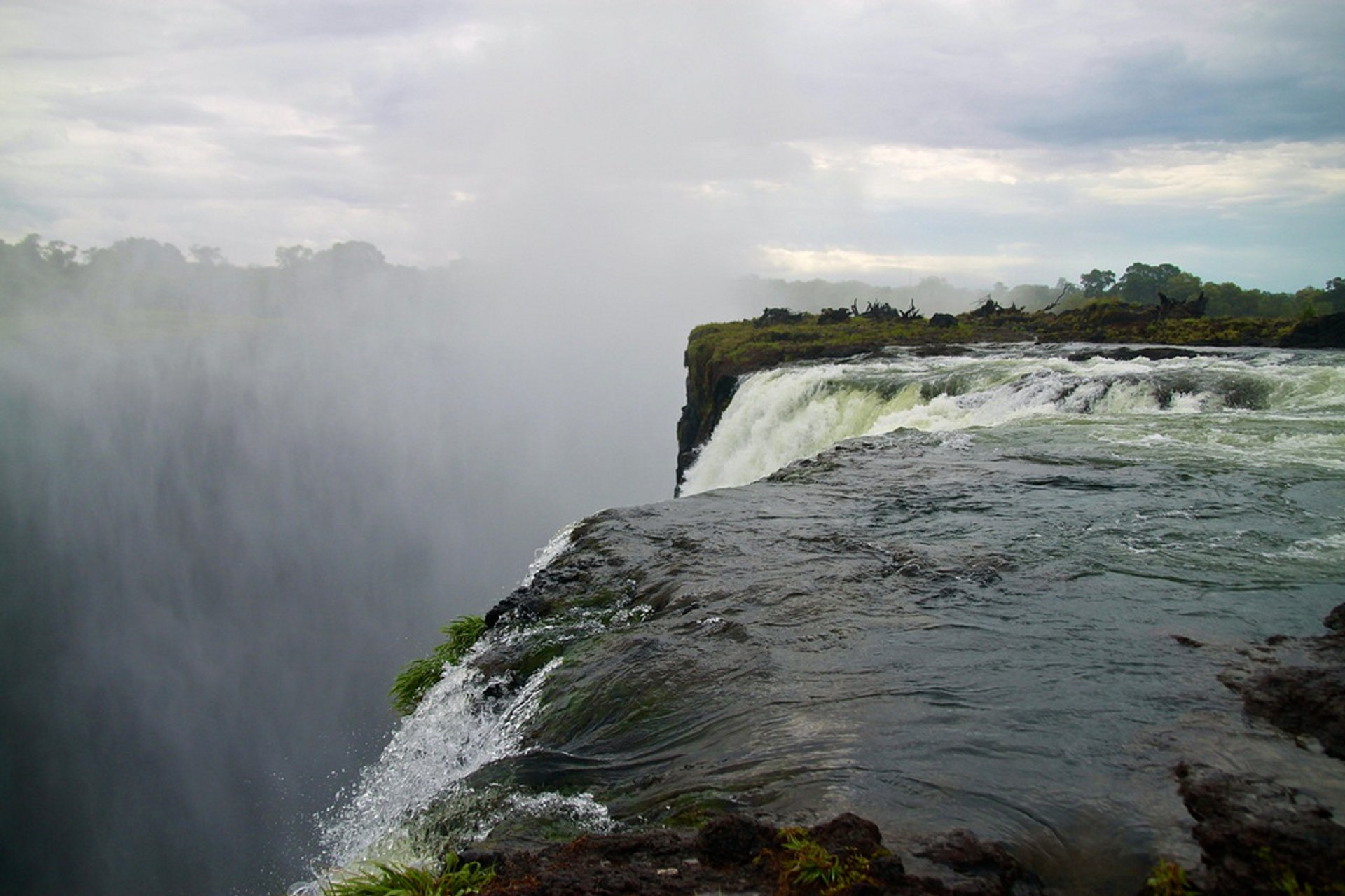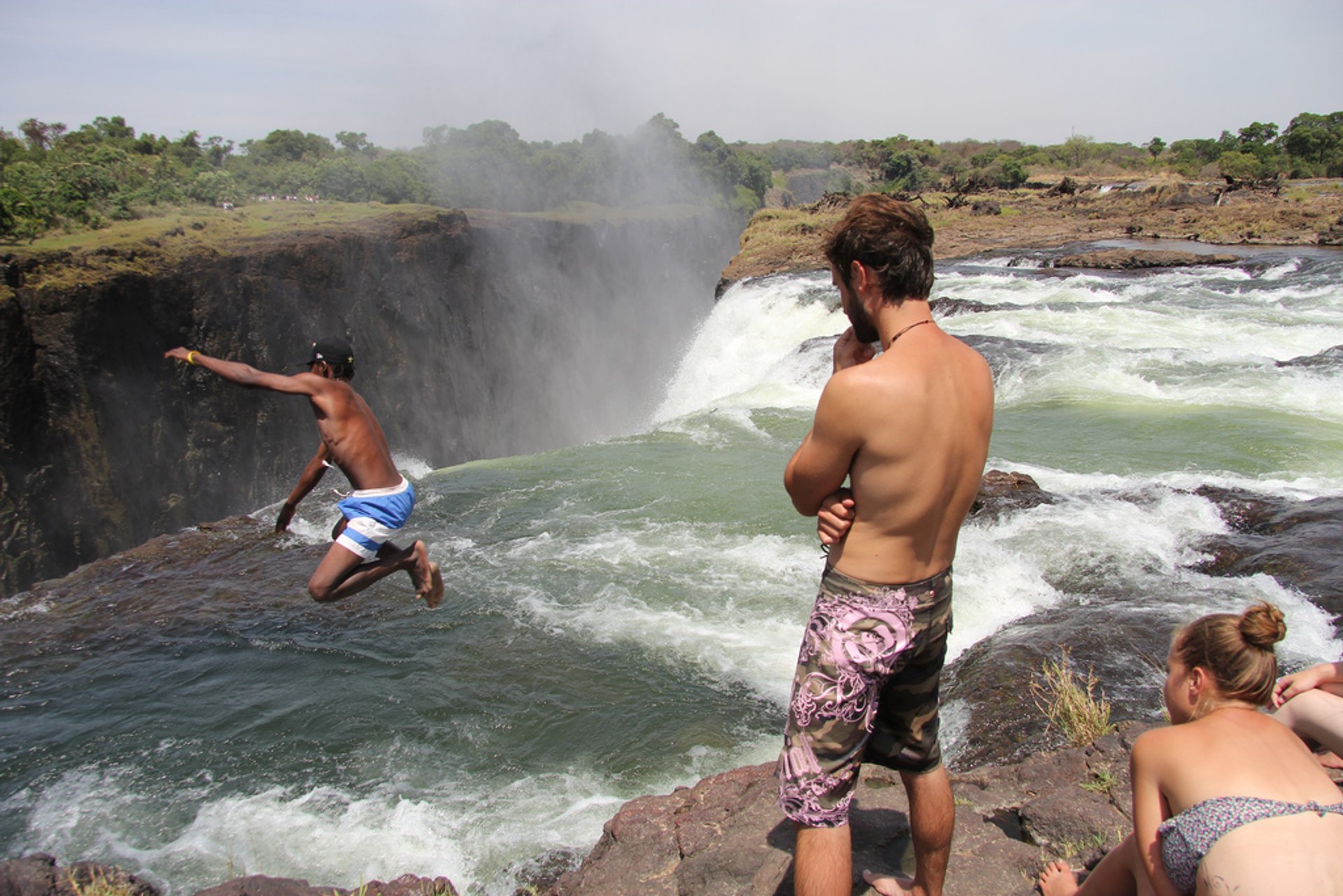 On the Zambian side of the Victoria Falls, there's an activity that should definitely be on your bucket list if you consider yourself a daring and courageous person. When the dry season comes in the middle of August, the Zambezi river becomes quieter and less powerful so the lip of the falls becomes walkable. The season lasts until mid-January, but the best months are October and November. That's the time when you can try swimming on the top of more than a hundred-meter waterfall.
Dipping in a natural infinite pool and feeling the power of the river while being swept all over to the edge is truly a once in a lifetime experience. The pool that has formed on the edge of the fall is called the Devil's Pool. At this time of year, it's protected by a rock wall that won't let the fearless swimmers be swept away and fall down.
The Devil's pool is located next to the Livingstone Island right on the edge of the falls so swimming in it is available during a visit to the island. If you decide to try it, you'll be accompanied by a guide that will make sure you're safe.
Find hotels and airbnbs near Devil's Pool (Map)