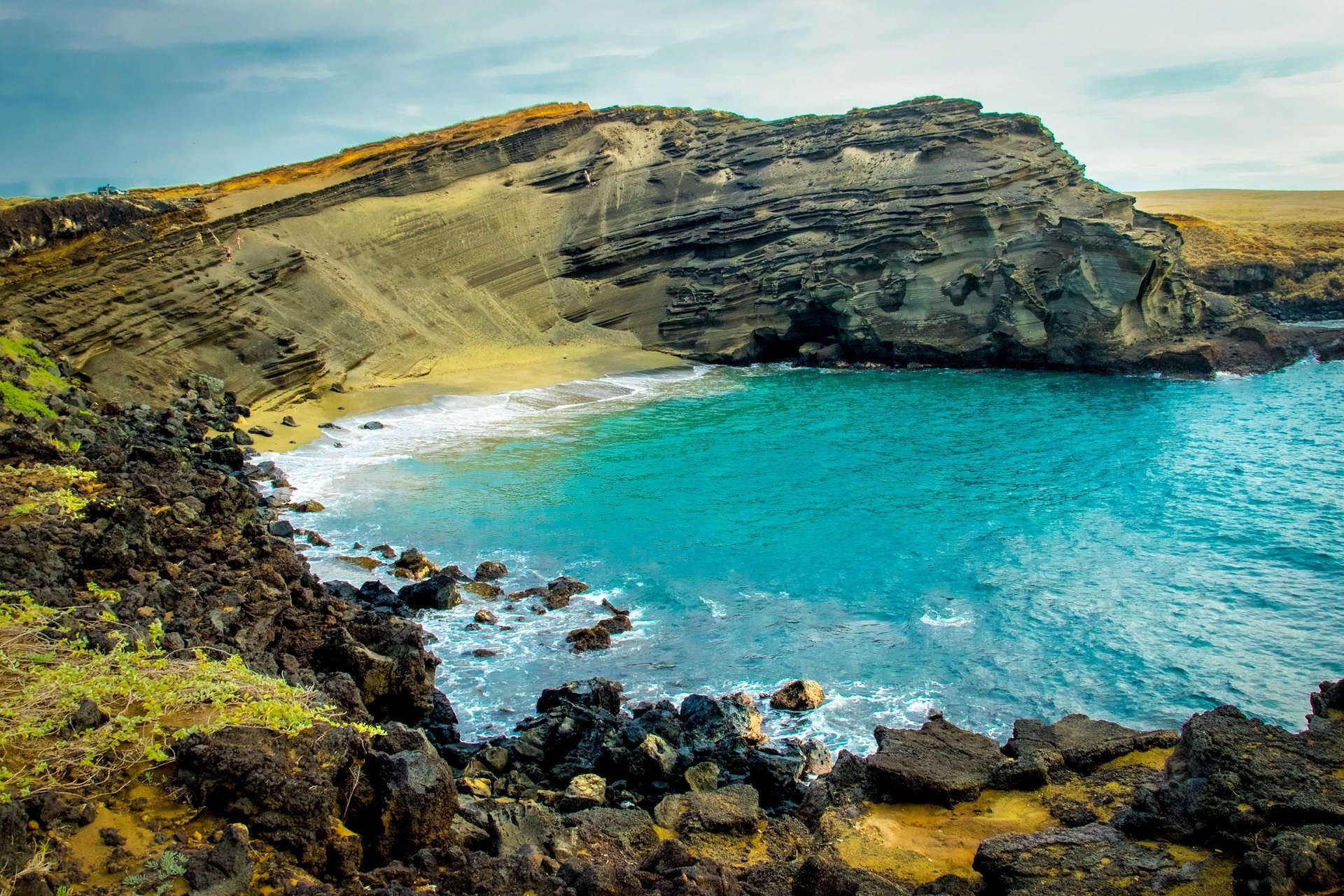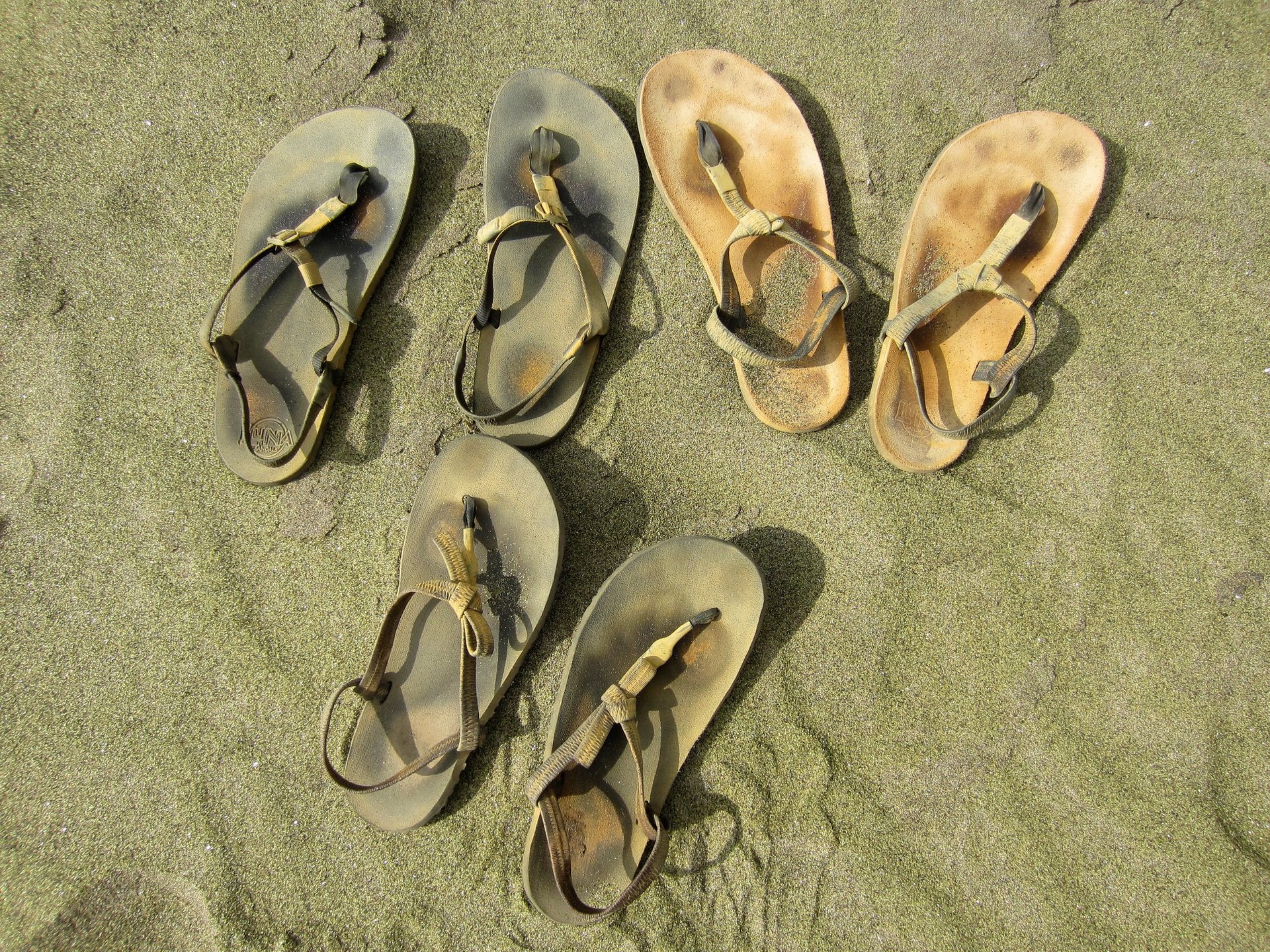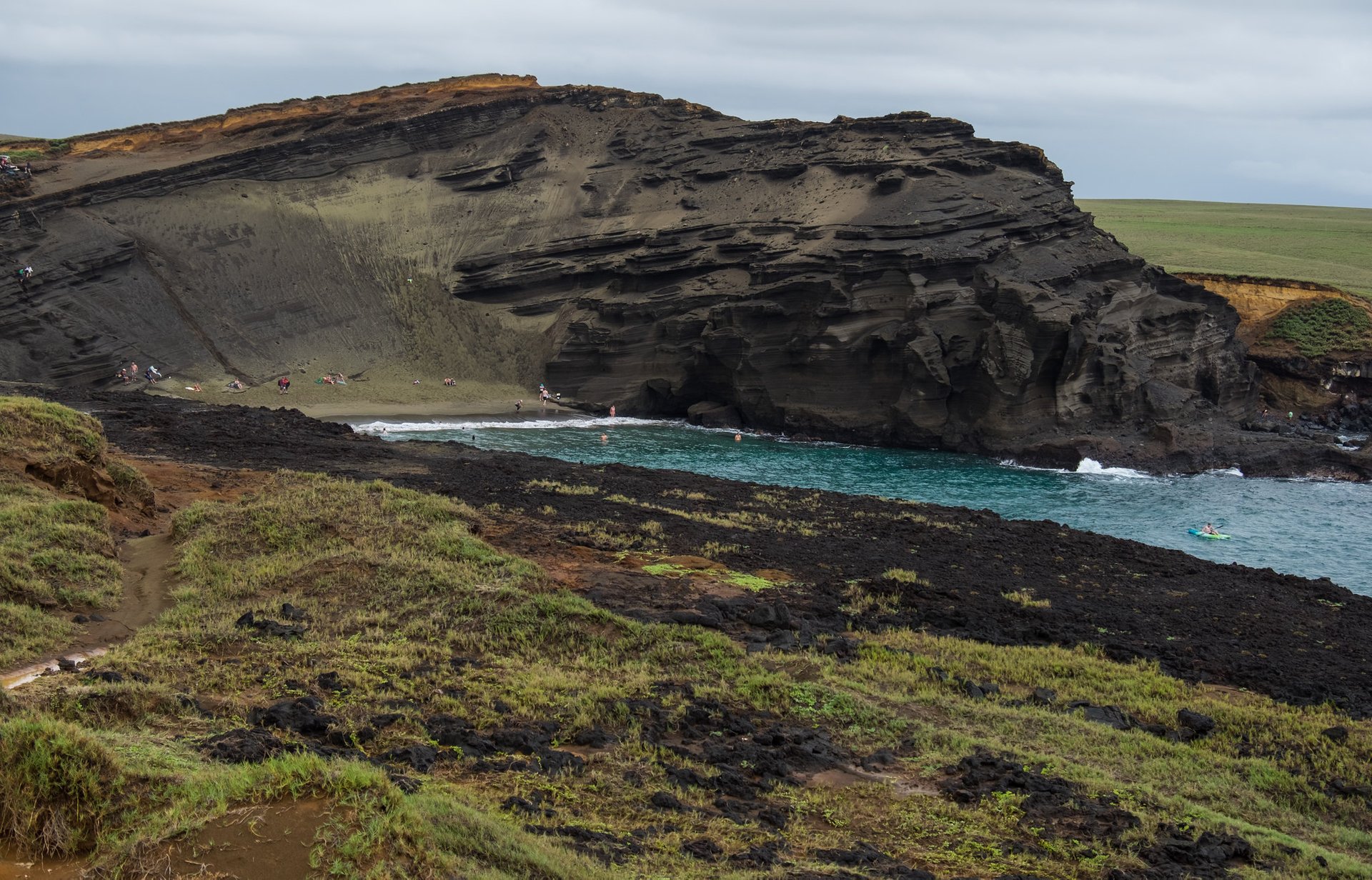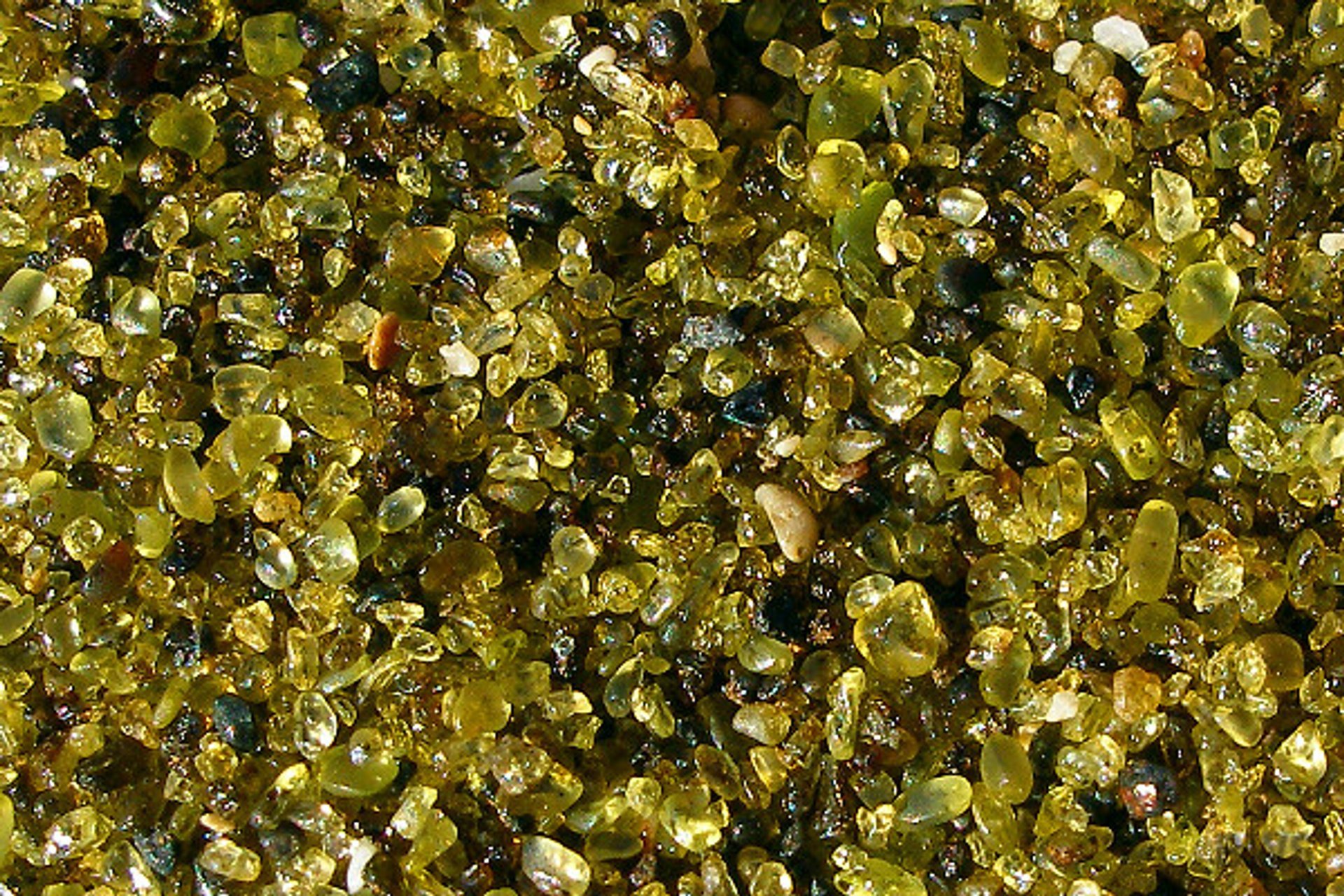 Papakōlea or Mahana Beach, better known as Green Sand Beach, is located near South Point, in the Kaʻu district of the island of Hawaii. South Point marks the southernmost tip of the USA that can be reached by car. From there, you'll need to walk to the beach for 2.5 mi (4 km). However, the view is definitely worth the short hike. The trail is accessible all year round.
One of the most beautiful beaches of the Ka'u is formed from a 49,000-year-old cinder cone volcano on the Mauna Loa southwest rift. Due to its volcanic origin, the beautiful bay got covered by rare green crystals that are called olivines.
Papakōlea is one of only four green sand beaches in the world. The others are located in the Galapagos Islands and in Norway. The green olivine stone crystals that are mixed with black lava sand and coral shell sand give the beach its unique color that has become the main attraction of the bay. As a result of weathering and erosion, the crystals were washed out from the base of Pu'u o Mahana cinder cone and deposited on the ground.
It's best to visit the beach early in the morning to avoid crowds. It's also beautiful during the sunset. However, don't stay on the beach for too long since the area is undeveloped and you don't want to lose your way in the dark.
Find hotels and airbnbs near Green Sand Beach (Papakōlea) (Map)