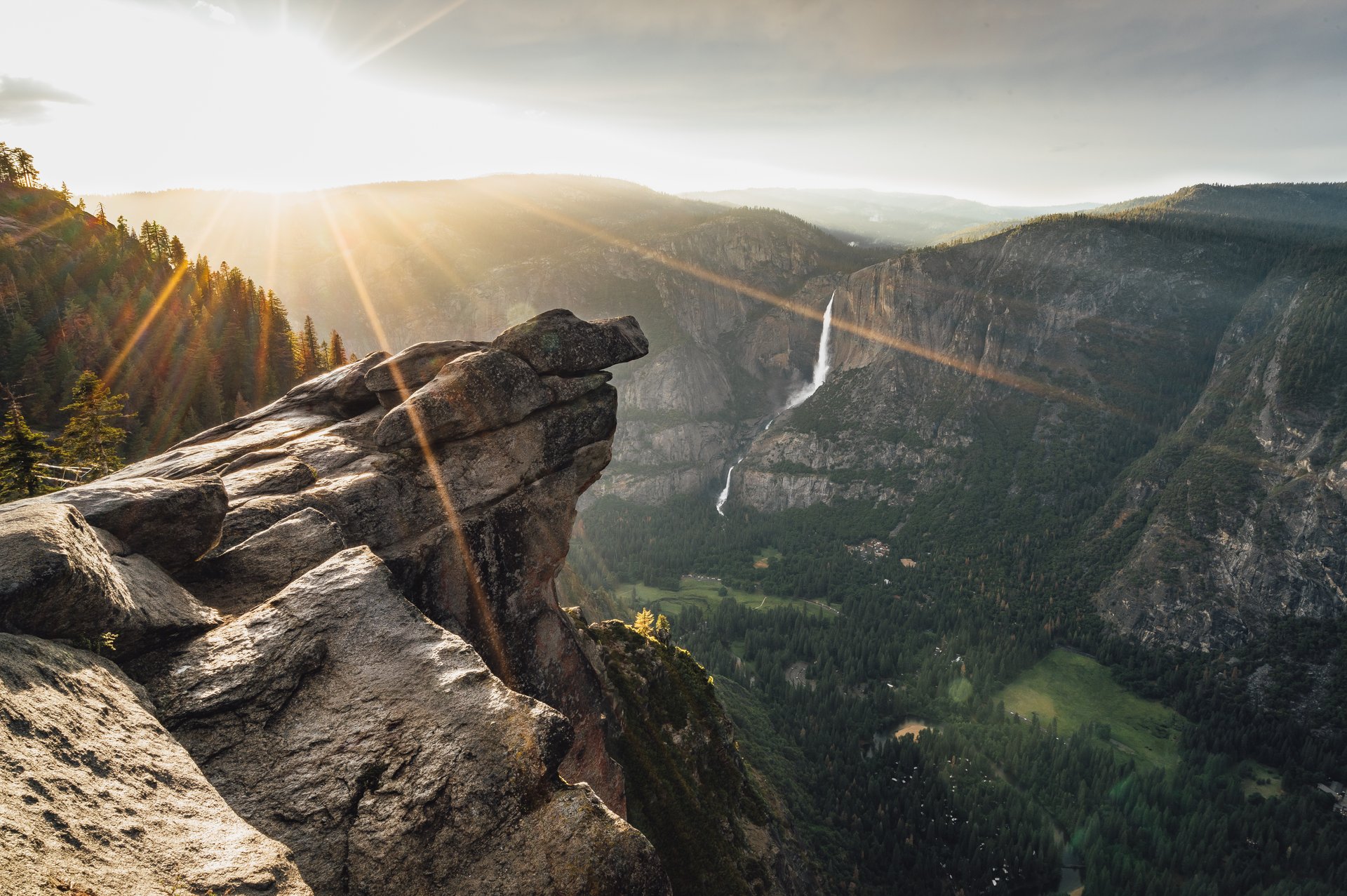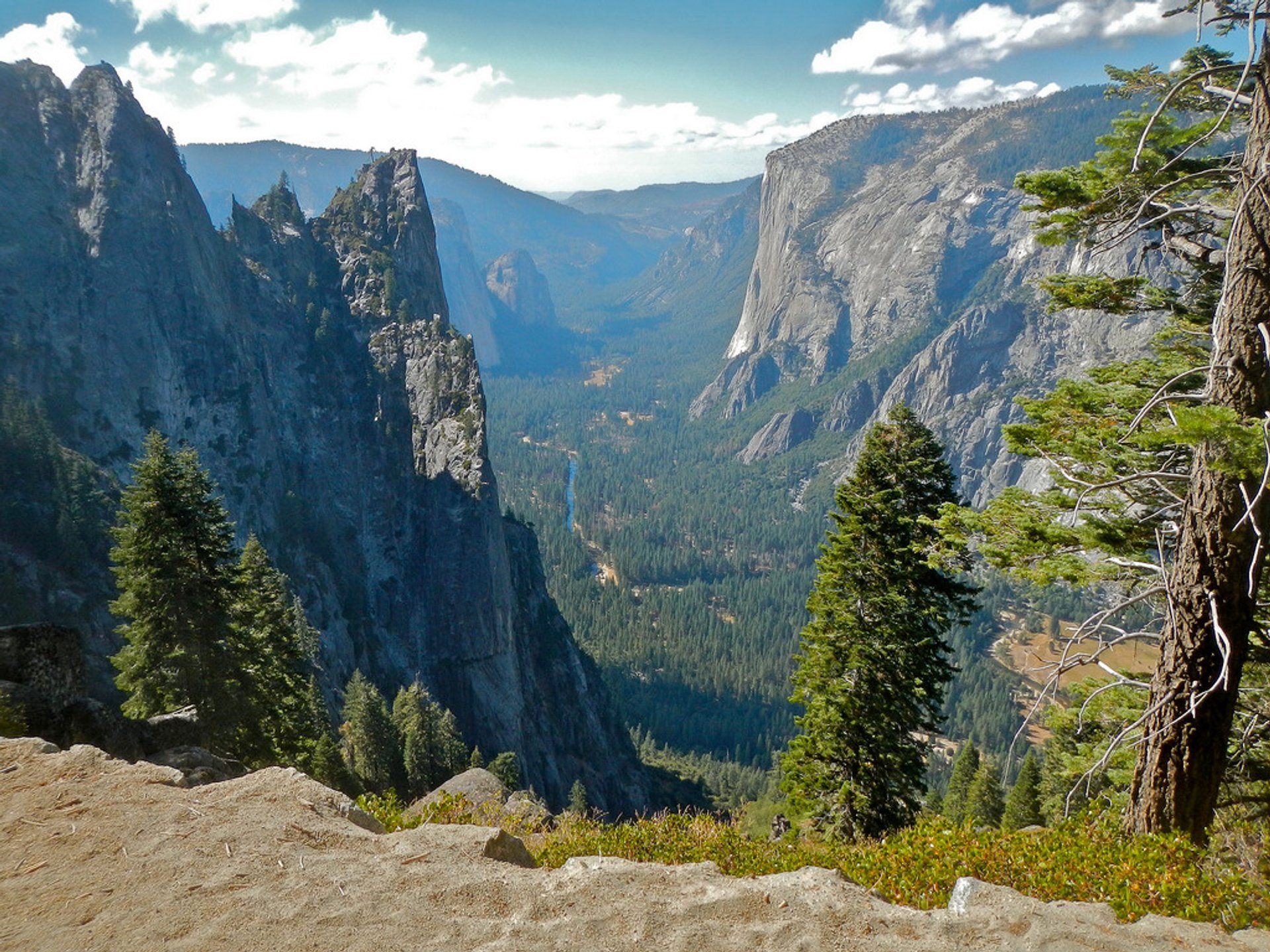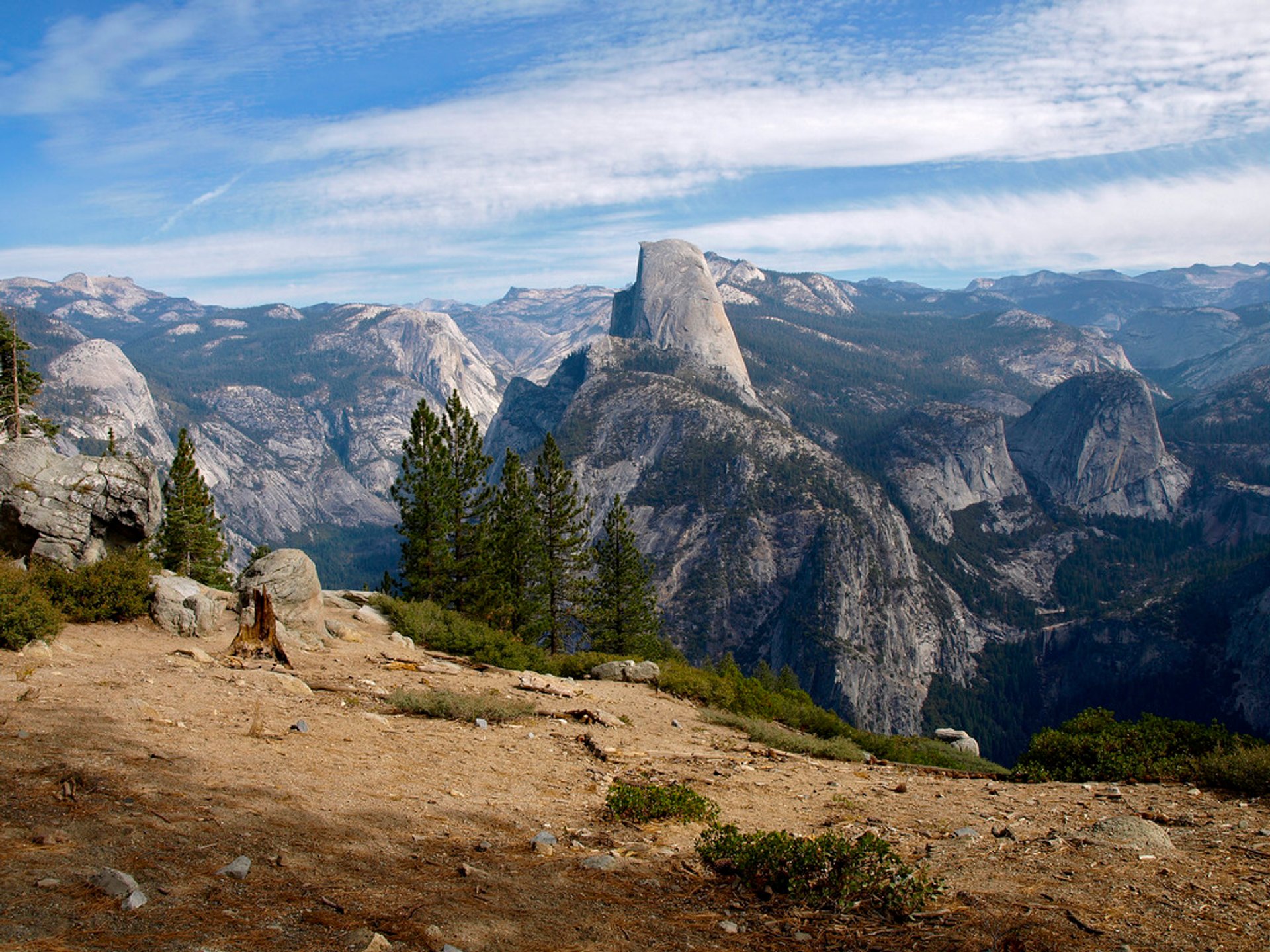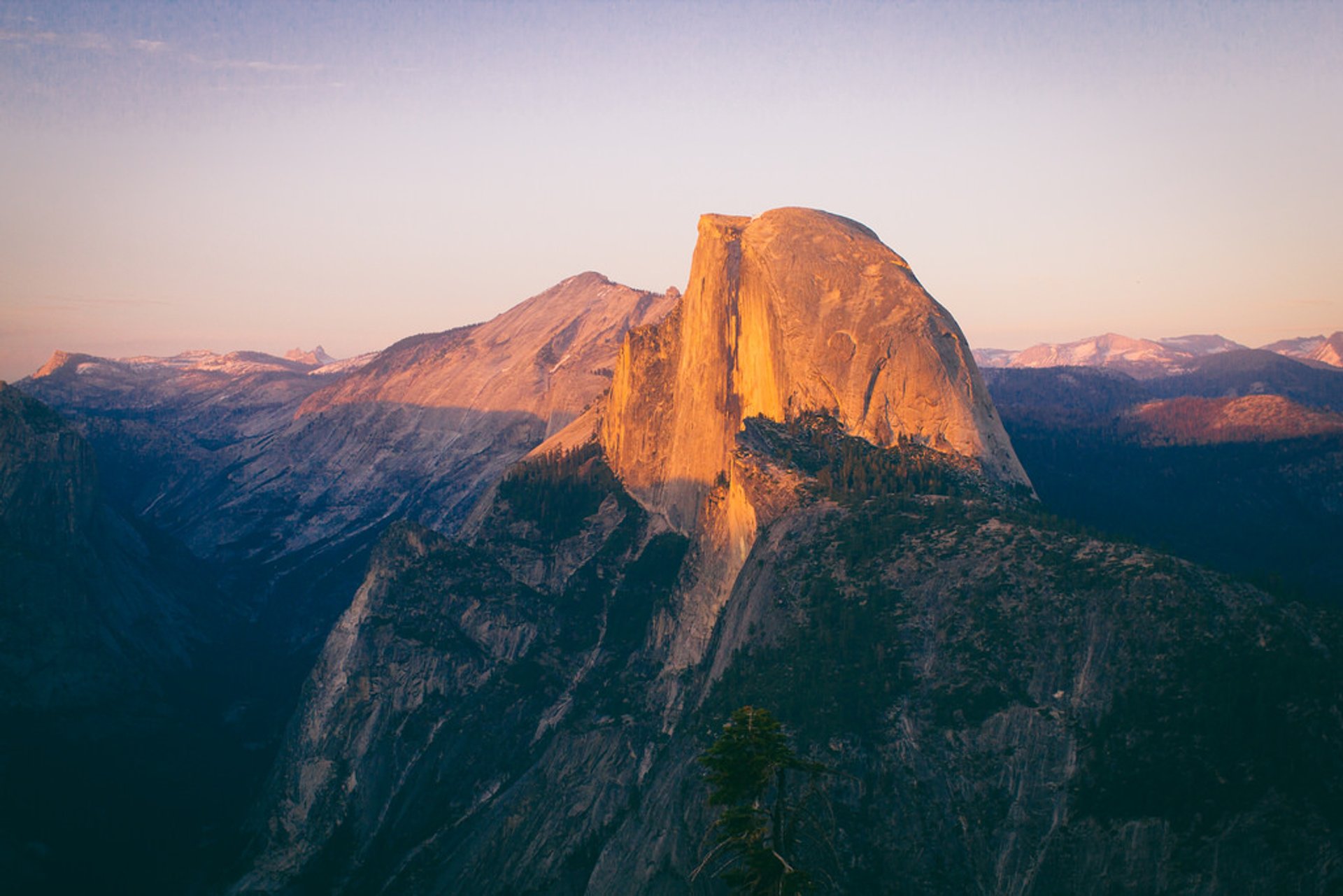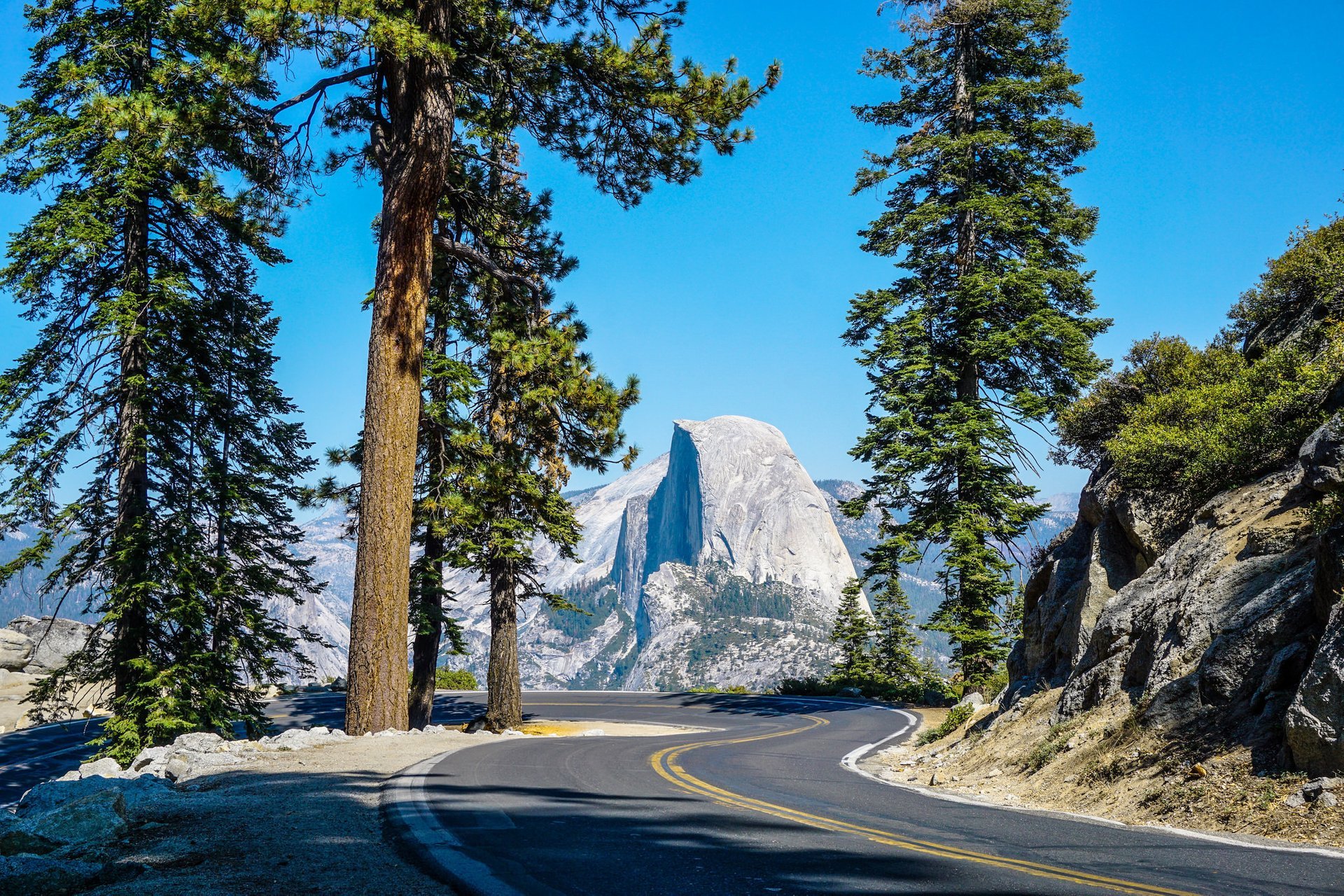 One of the most spectacular lookouts in ​Yosemite is simply impossible to forget. Being one of the highest points in the park, it provides inspiring views of Yosemite's most notable landmarks such as Yosemite Valley, Half Dome, and Yosemite Falls.
Glacier Point is also one of the best places in Yosemite for watching the sunset, as the Half Dome is lit up in vivid yellow and orange colours. The view is truly breathtaking! ​
This viewpoint is situated at the end of Glacier Point Road, about an hour ride from the Yosemite Valley. Be sure to get here as early as possible during peak seasons—we recommend in the early morning as it is always very crowded. The Road is typically open between late May or early June to late October–early November, depending on the weather. It is closed in winter due to snow, typically from November to early summer.​
Find hotels and airbnbs near Glacier Point Overlook (Map)