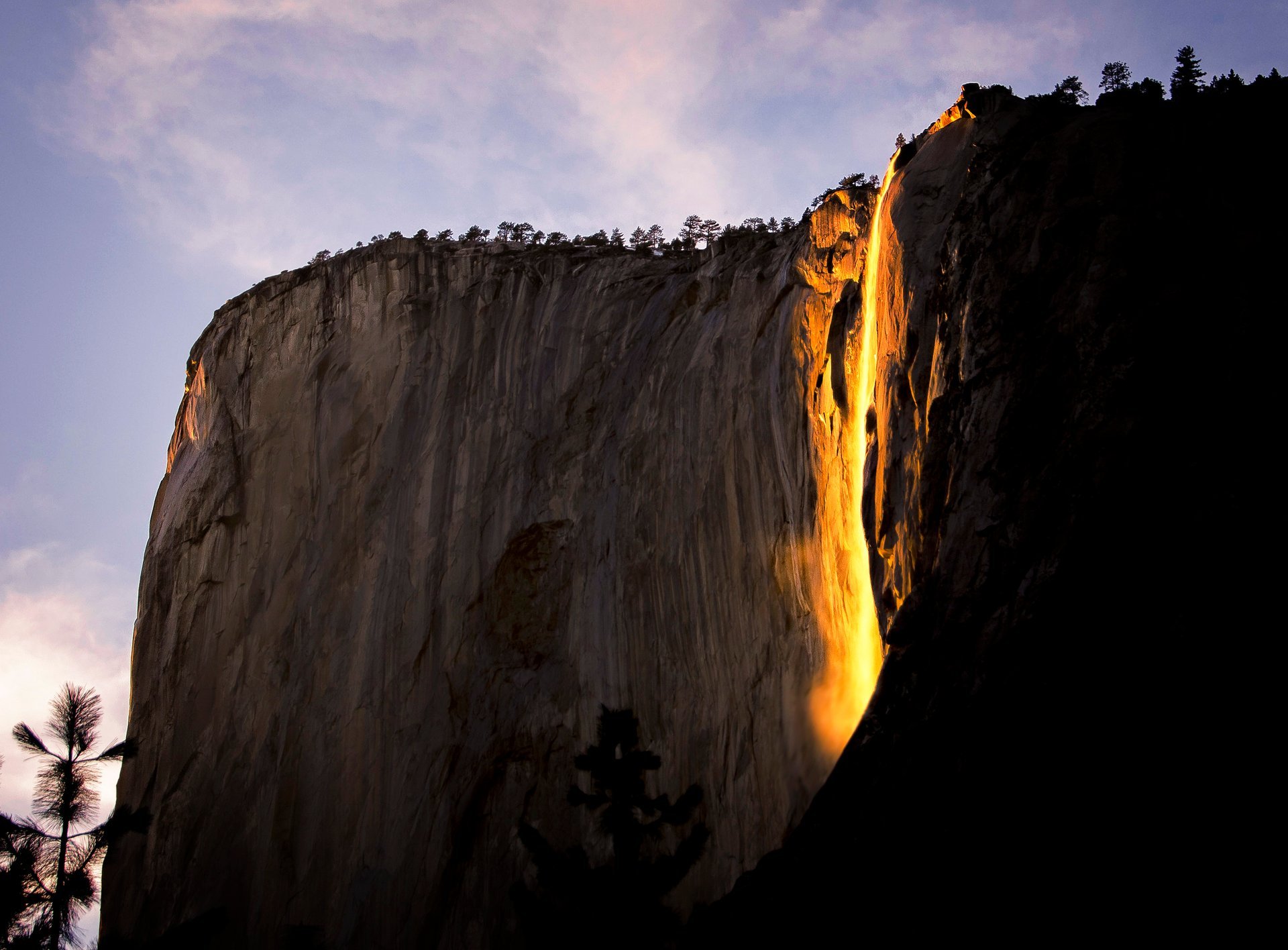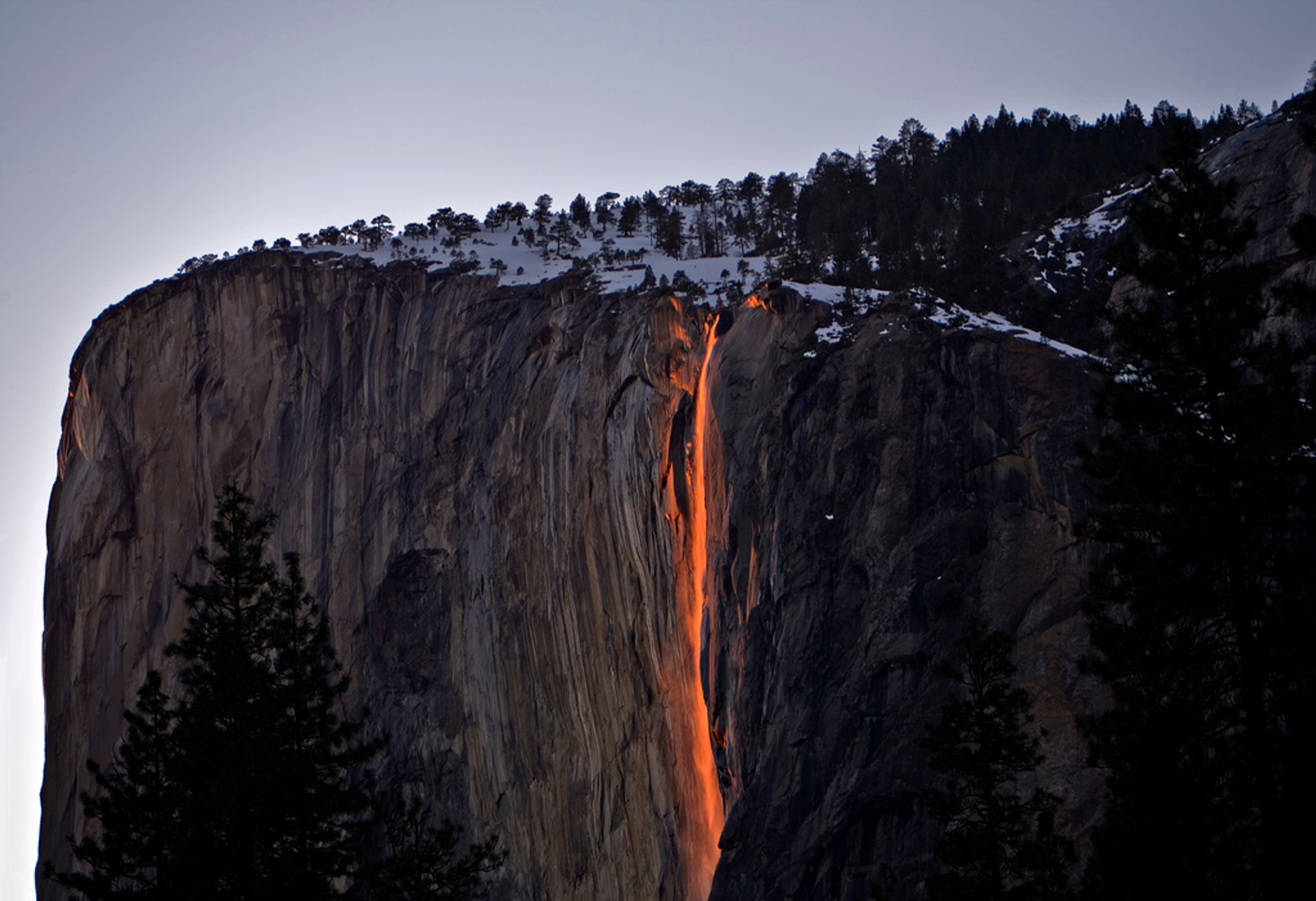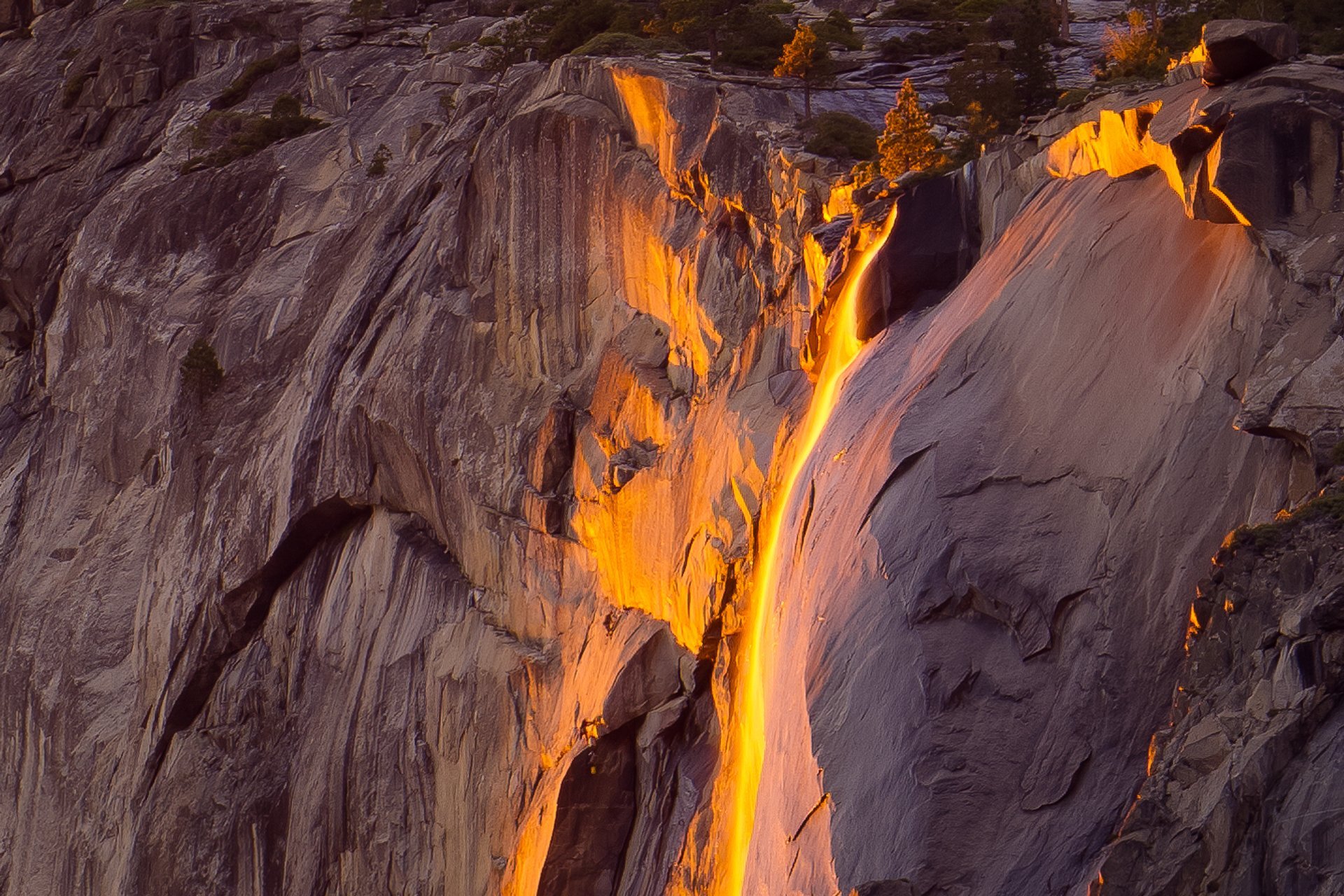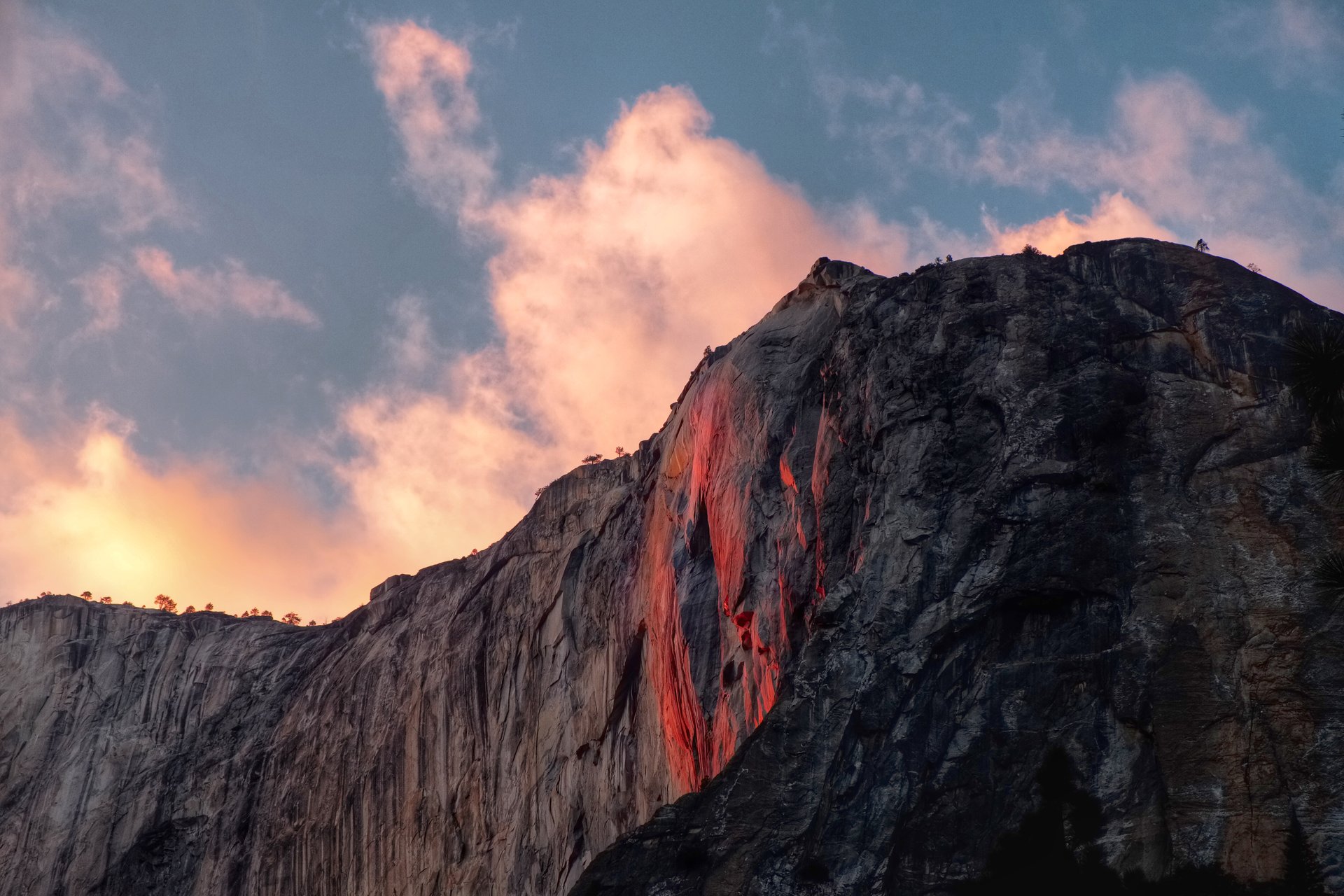 Horsetail Fall is a small seasonal waterfall that flows on the east side of El Capitan in Yosemite Valley. Around the second week of February, the fall displays a wonderful deep orange or red glow at sunset. It looks like lava or fire is flowing down, not water! ​
This natural phenomenon occurs only when conditions are right: the sunset angle is correct, there are no clouds o​n the horizon, and there is enough snowmelt to feed the waterfall. If everything comes together, the fall will light up for about ten minutes at sunset.
If conditions are not perfect, the water will not glow. For example, from 2011 to 2015, this phenomenon was not very vivid due to drought in California. In 2016, due to normal rain and snowfall, it was again an amazing spectacle.​
The phenomenon is so popular, that people joke it has become a celebrity, which photographers go crazy for, and which attracts more spectators than any other place in Yosemite.
Find hotels and airbnbs near Horsetail Fall or Firefall (Map)