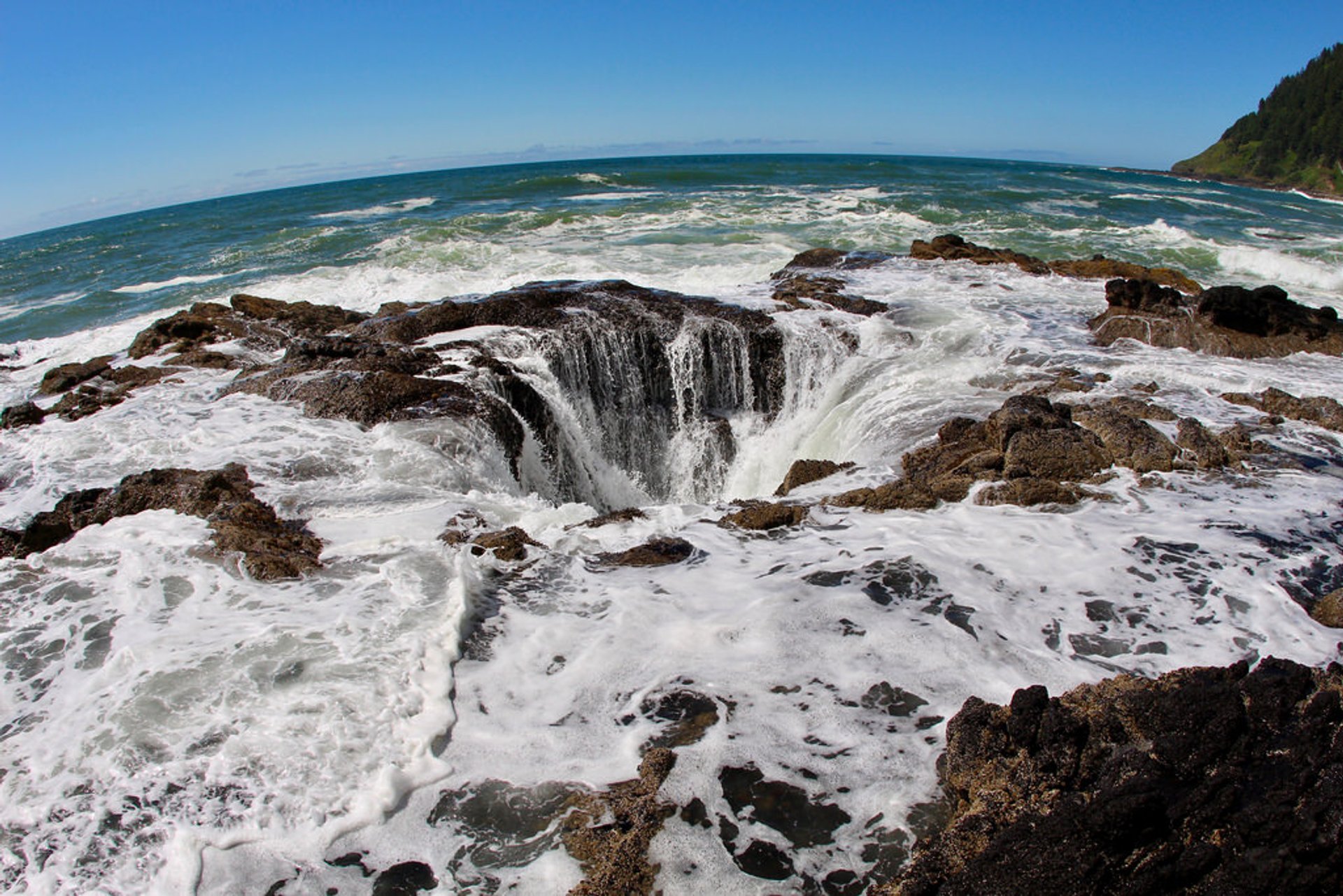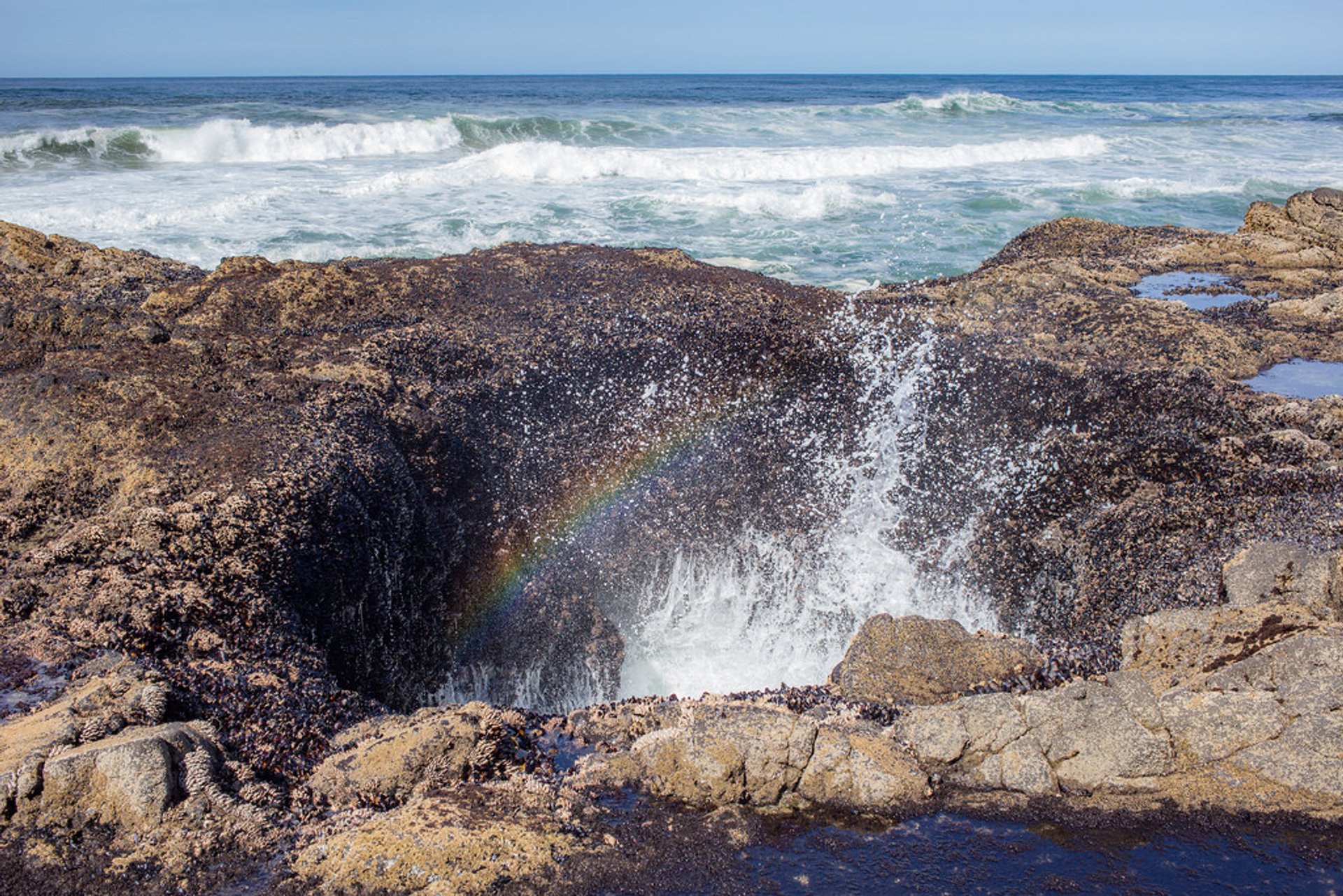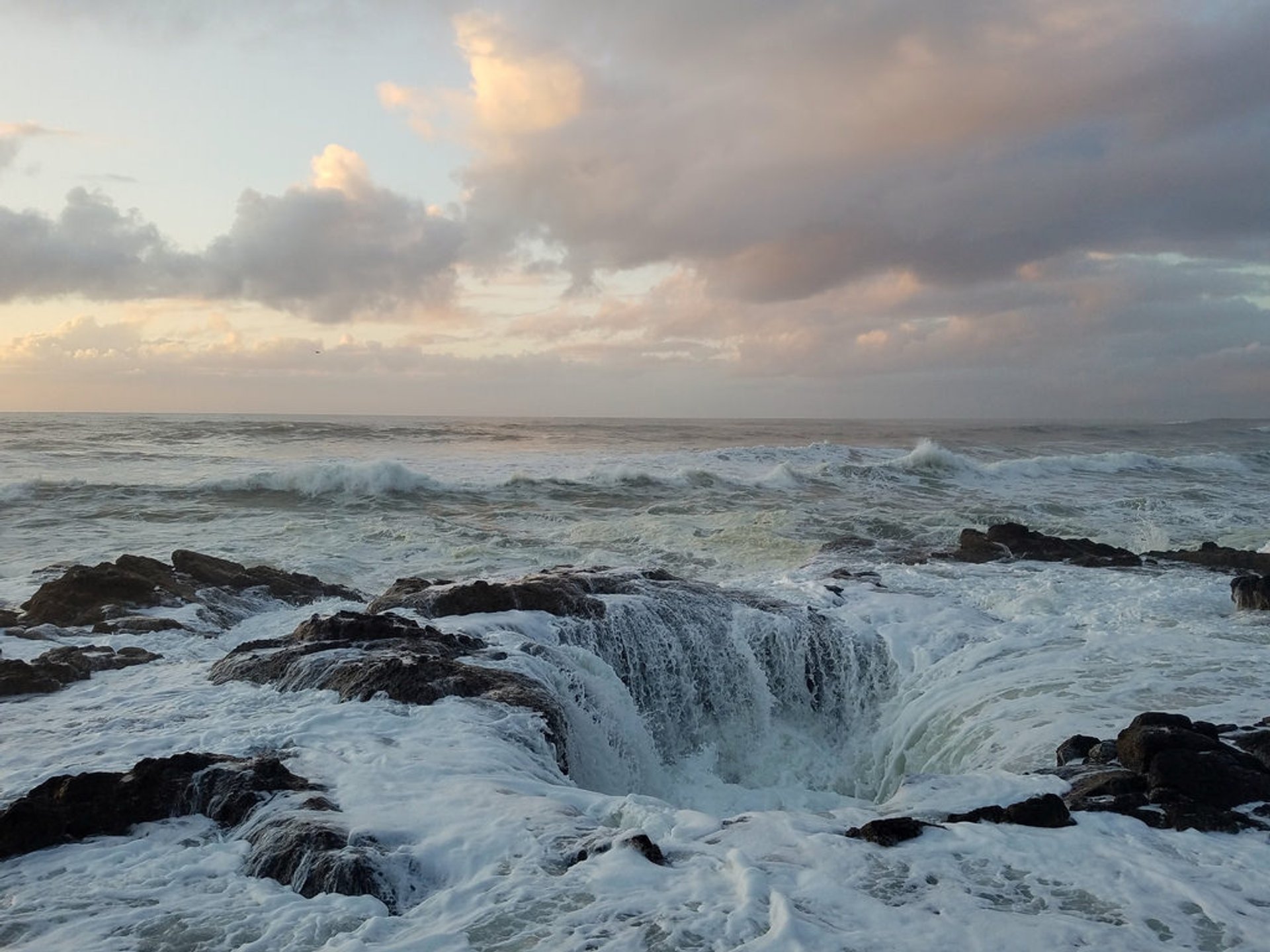 This hole looks like it's draining or sucking the Pacific Ocean. Some even call it a "gate to hell." It's considered to be a dangerous spot that can swallow people. However, in reality, Thor's Well is just a peculiar phenomenon, and it is not too dangerous. Located in the Cape Perpetua Scenic Area, it's about 6 km south of Yachats and some three-hour drive from Portland. Thor's Well is a sea cave dug out by the water before the roof eventually collapsed, leaving an opening at the top. When the tide is high, the waves roll underneath the cave, filling it until the water bubbles out or makes a burst. When water rolls back into the hole, Thor's Well appears bottomless. This interesting phenomenon presents a great opportunity for photographers.
Cape Perpetua is a large forested headland in Lincoln County, central Oregon. It is forming a high steep bluff above the water, rising to over 240 m (800 f) above sea level.
The best time to visit Thor's Well is one hour before the high tide, to explore the area and choose a safe spot. Then you can stay for a few hours and observe the wave-and-rock spectacle.
Find hotels and airbnbs near Thor's Well (Map)