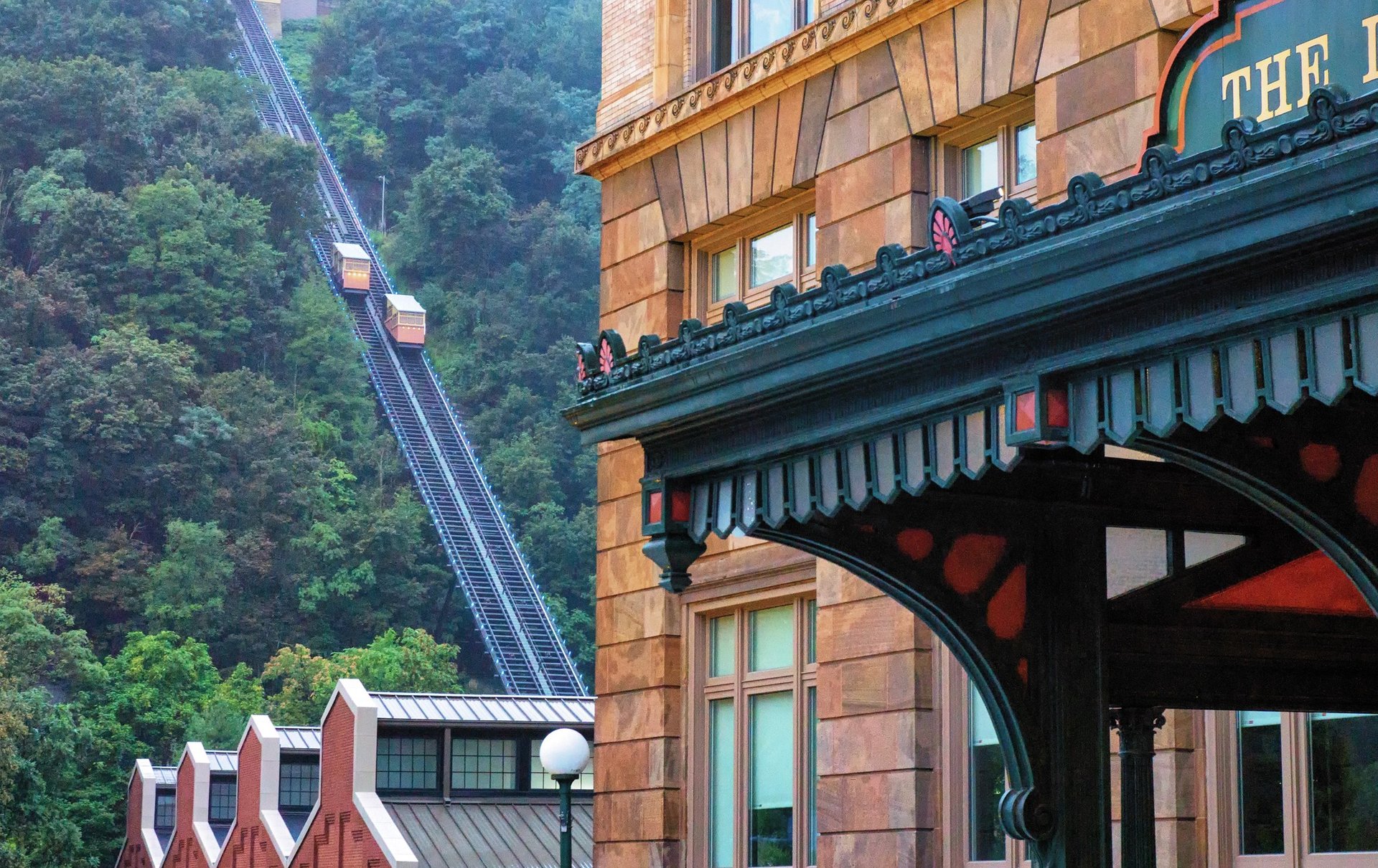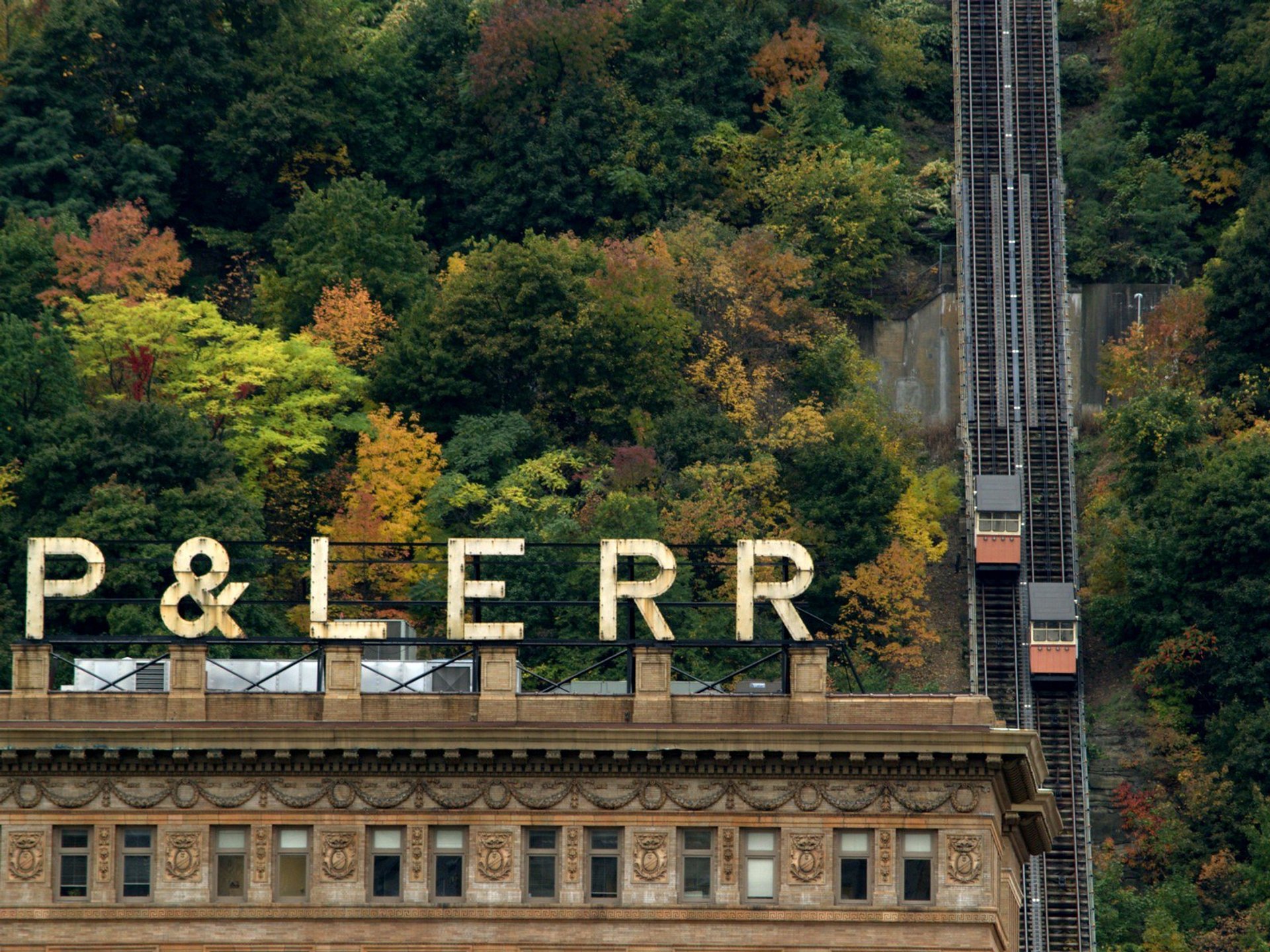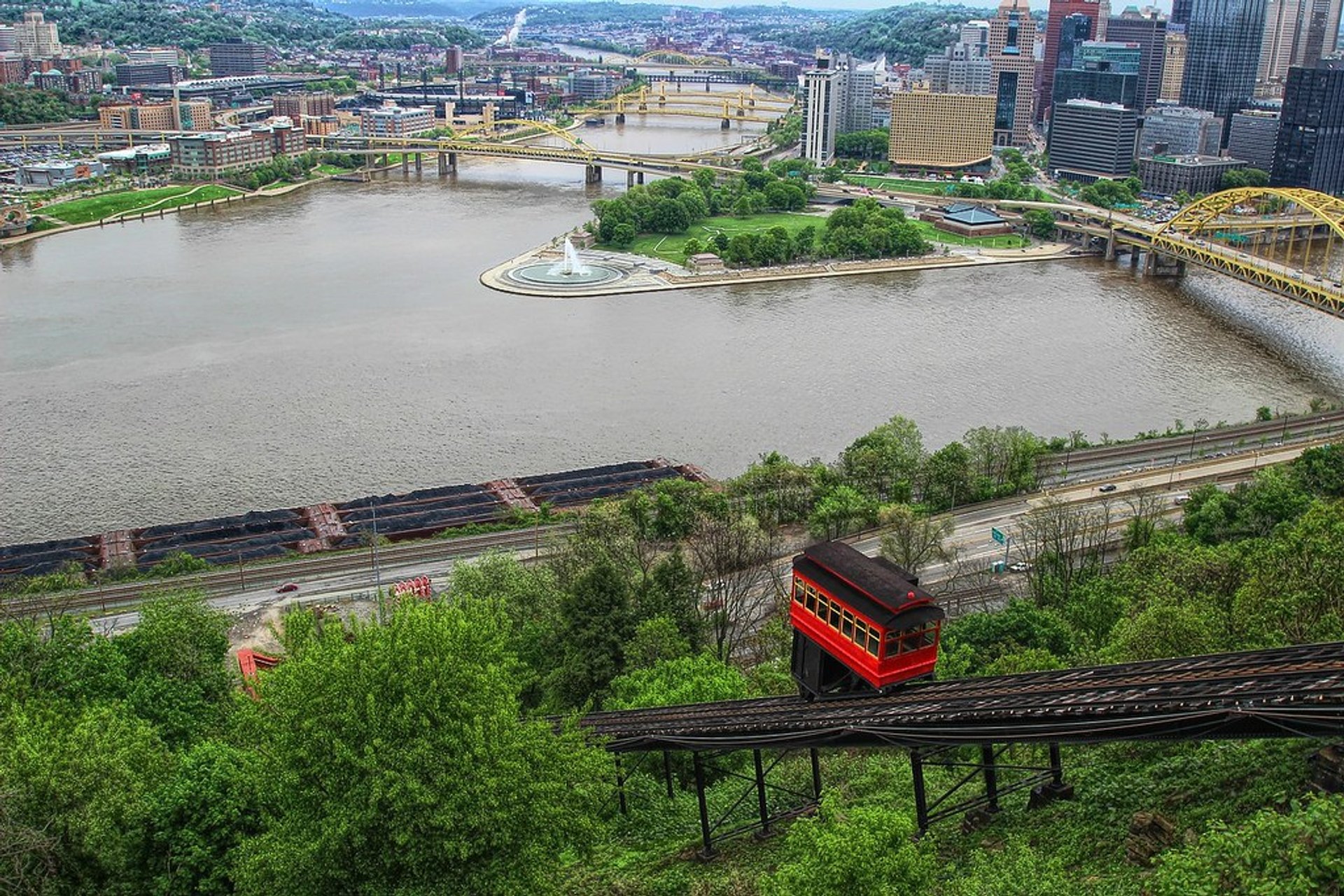 See accommodations nearby
Did you know that the City of Bridges boasts some of the most stunning cityscapes in the USA? The vistas owe to the Burgh's unique location at the confluence of three rivers—the Allegheny, Monongahela, and Ohio Rivers. The most scenic views unfold when you ride the iconic Monongahela Incline, the oldest passenger funicular railway in the US. Or you can choose its younger sibling—the cherry-red Duquesne Incline. Pittsburgh had over 20 inclines throughout history, but only two mentioned above remain operational.
The Monongahela Incline
John J. Endres built the well-known Mon Incline back in 1870 to transport the workers to the "Coal Hill" or Mount Washington as we know it today. Being a popular tourist attraction, the funicular still serves flocks of daily commuters up and down the city's Mt. Washington neighborhood. The hours of operation are 5:30 am to 12:45 am on Monday through Saturday, and 8:45 am to midnight on Sunday and holidays. Avoid rush-hour to benefit from uncrowded incline cars. If you want to take a shot of the cars, they are visible from the South Shore.
Duquesne Incline
The other beautiful ride is available by the Duquesne Incline. It is located less than a mile west of the Monongahela Incline, right at the confluence, and is well seen from The Point. The funicular opened seven years after the Mon Incline and is also one of a few remaining funicular railways in the country. It transports locals and entertains tourists 365 days a year, 5:30 am to 12:30 am on Monday through Saturday, and 7:00 am to 12:30 am on Sunday and holidays. The busiest hours occur on weekends after noon.
The price of seeing the sweeping skyline is $3.50 (Monongahela) and $5 (Duquesne) roundtrip. Kids and seniors have additional discounts. You can buy tickets at both upper and lower stations. Just note that the Duquesne Incline accepts cash only, while at the Mon Incline, you can also pay with a credit card.
Find hotels and airbnbs near Monongahela & Duquesne Inclines (Map)