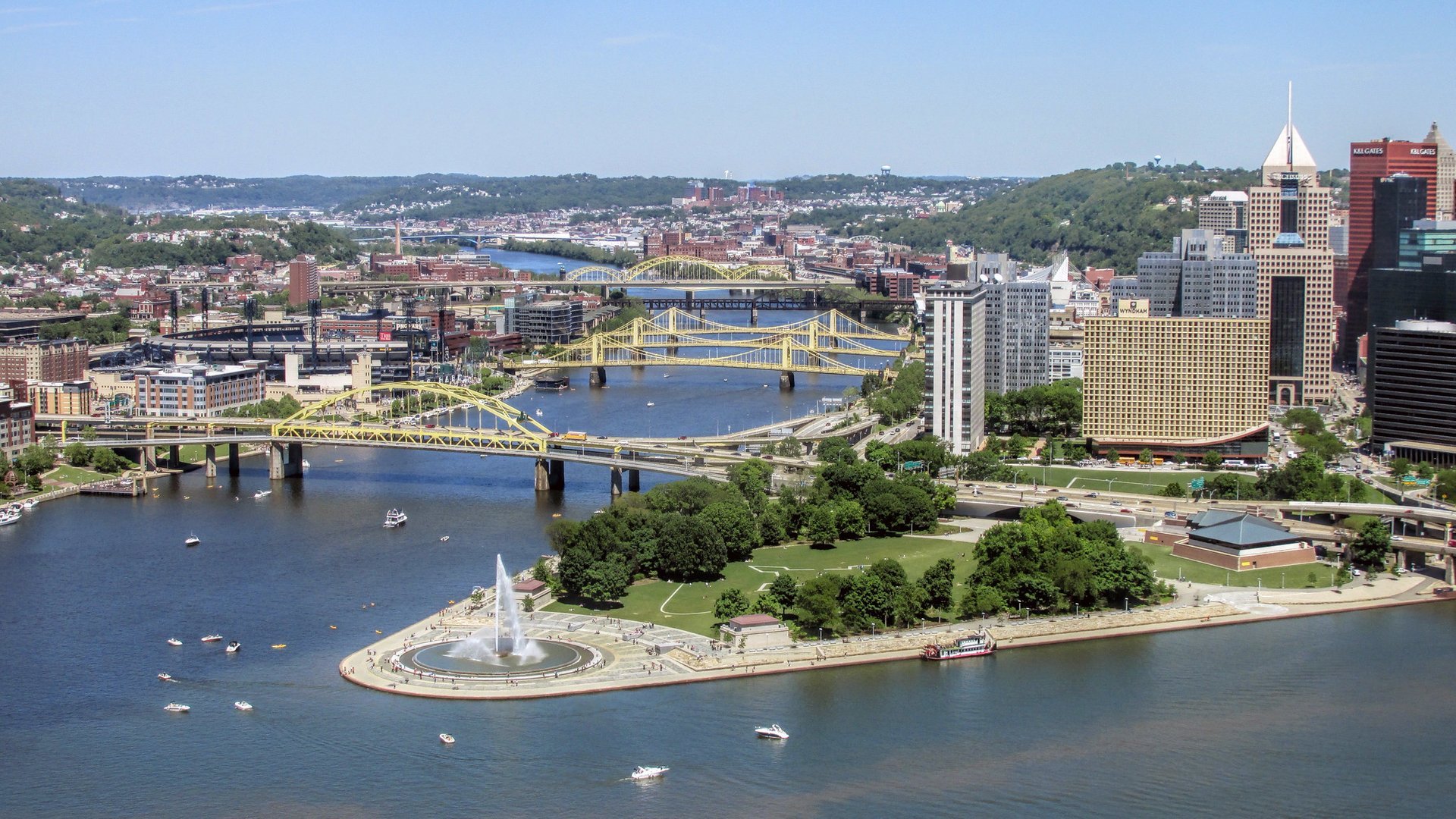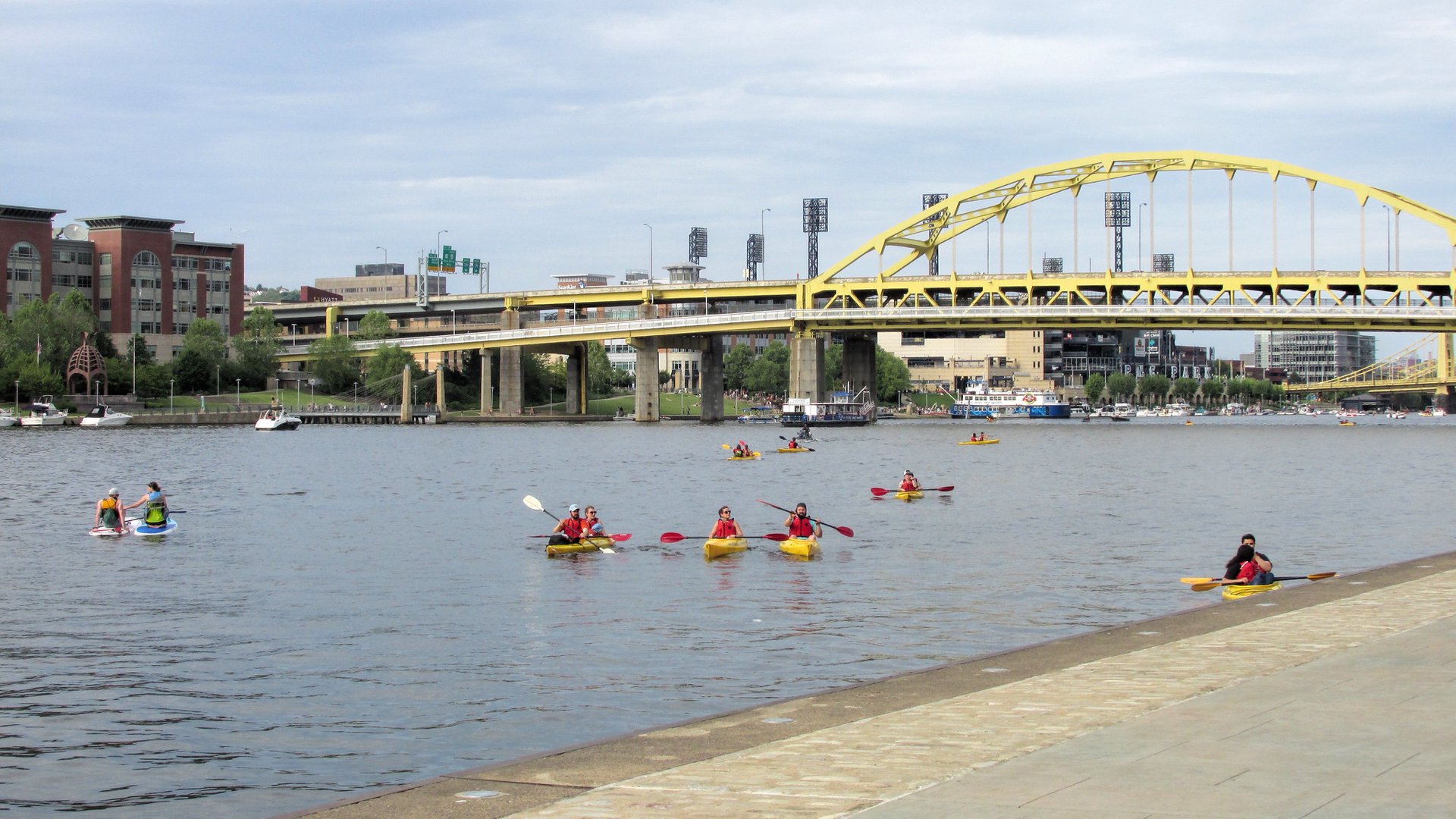 Kayakers on the Allegheny River, facing Rachel Carson Bridge
See accommodations nearby
When in The City of Bridges, don't look for excuses not to go kayaking. Pittsburgh sits right at the confluence of three rivers and offers plenty of opportunities to have fun and sightsee while paddling. Even if you've never kayaked before, The Burgh is an excellent place to try and learn this easy and enjoyable sports. Choose any of the three premier kayaking locations—the North Shore in downtown Pittsburgh, Aspinwall Riverfront Park on the Allegheny River, or the North Park's lake.
The kayak rental season runs May through October. For your notice, the season could shrink due to inclement weather conditions. In most locations, you must pre-register to rent your kayak. Also, you might make use of season passes that provide access to any open kayak location.
Downtown
Kayak Pittsburgh Downtown, formerly known as North Shore, is always dotted with vibrant yellow kayaks. The spot is extremely popular since it's located in the very heart of the city and allows you to paddle three rivers at the same time. Moreover, no experience is required. Most folks manage to master a kayak in 10 to 15 minutes. The highlights of this stunning water journey include breathtaking skylines visible from the Point, and also PNC Park, Heinz Field, and of course, countless bridges.
North Park
North Park is a favorite among the paddlers who prefer nature's serenity over the cityscapes. The park is tucked 14 mi (23 km) north of downtown Pittsburgh and offers relaxed kayaking across 65 ac (26 ha) lake. Just like with the North Shore, you don't need any experience to have a great time in a kayak on North Park Lake.
Aspinwall Riverfront Park
Another pop place to start your on-water adventures is Aspinwall Riverfront Park, 8 mi (13 km) north-east of the downtown upriver. Be careful, for this destination is located around a mile upstream from the Highland Park dam, dangerous for kayakers. To minimize any risks, paddlers are allowed to move only further upstream, away from the city. Remember that you're on a commercial river and be sure to travel closer to the shores.
For more details such as hours, rates, and other information, please refer to the "External Sources" section below.
Find hotels and airbnbs near Kayaking (Map)