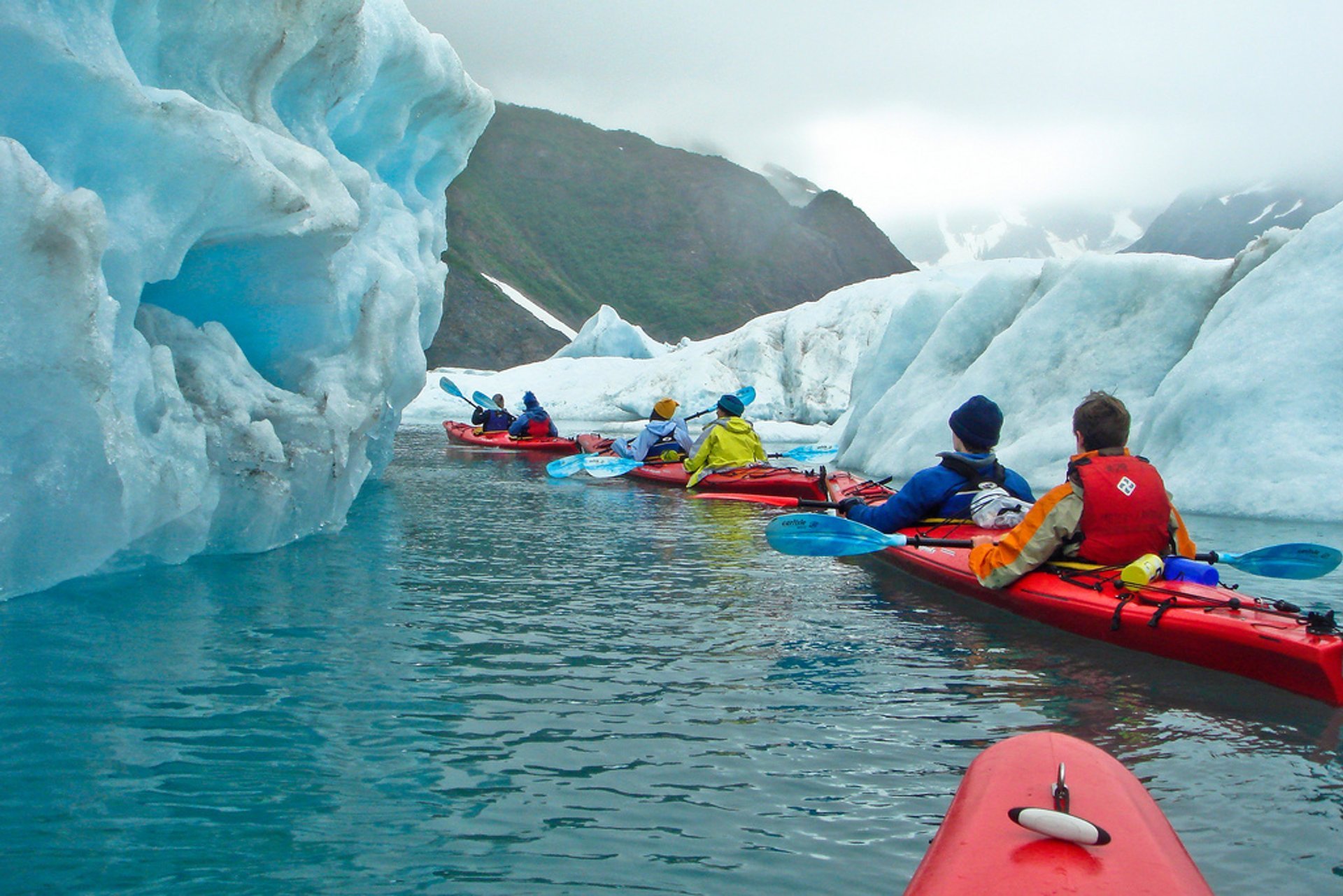 Just imagine a place where majestic mountains with snowy peaks meet the cold Pacific ocean, and where all your thoughts become clear as glass. That's what Kenai Fjords National Park is all about. This park is located near the city of Seward, so it's not difficult to get there.
Show accomodations nearby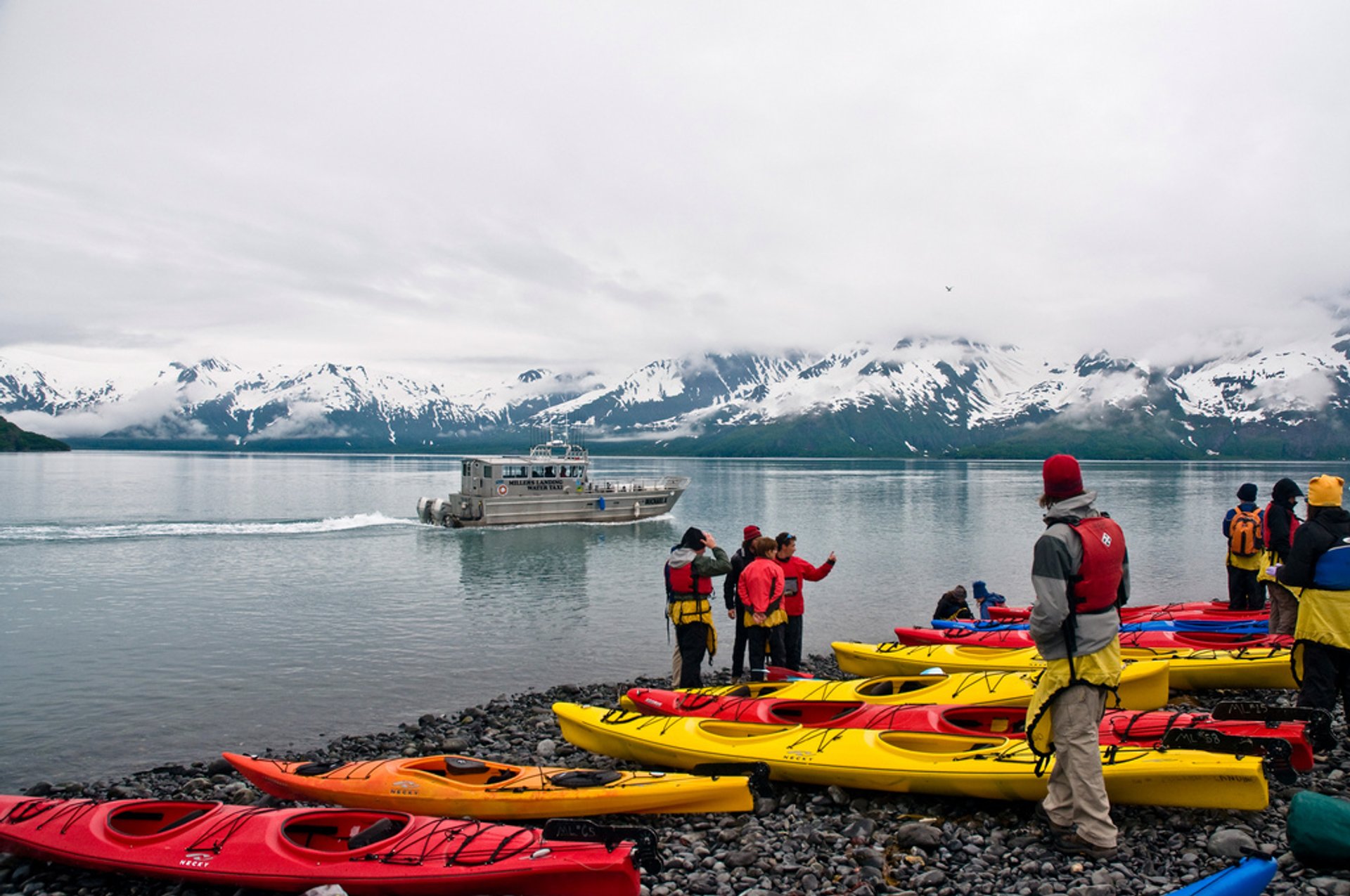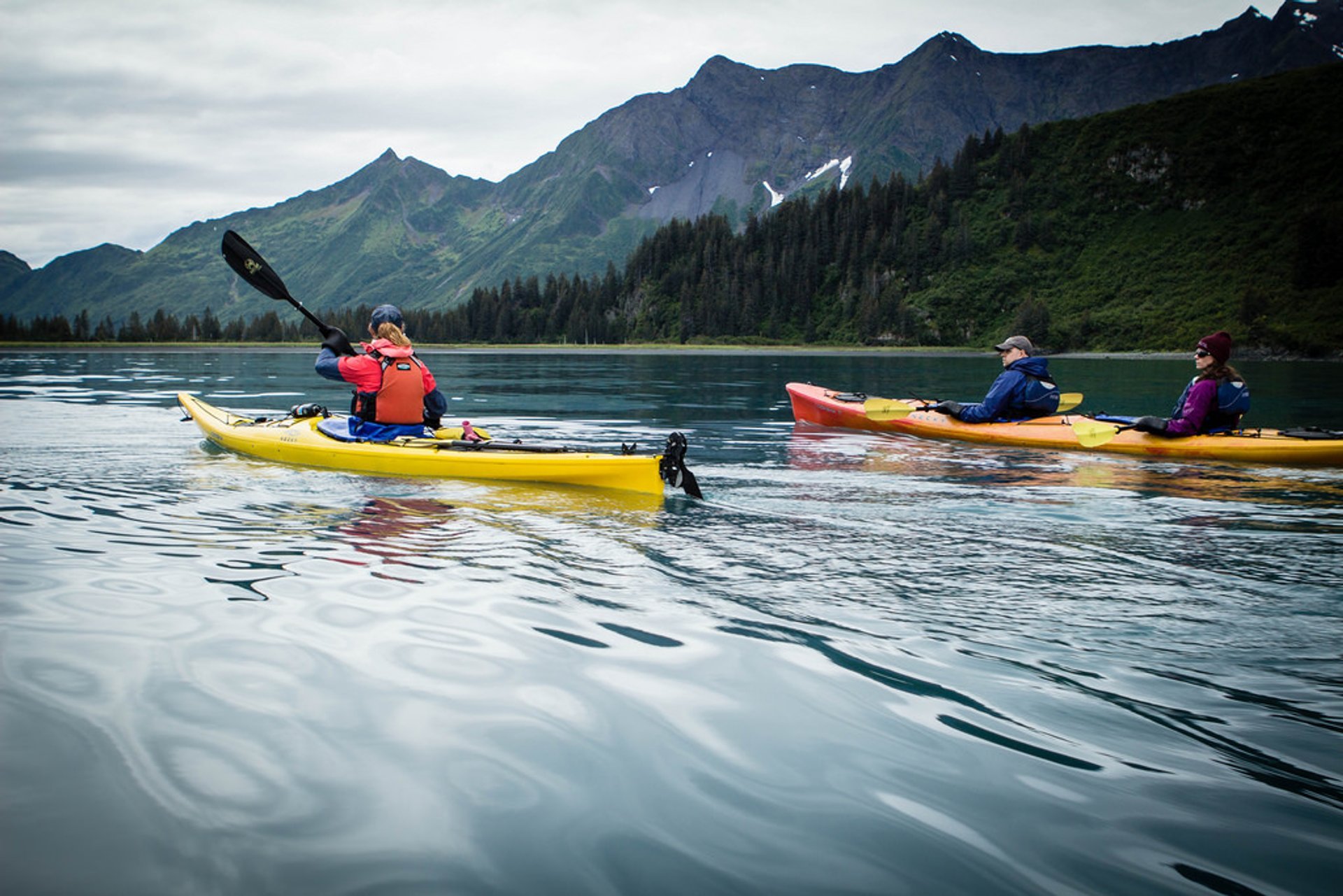 During summertime, when the sky is clear, ​and the water is calm, you can try kayaking along sea cliffs and glaciers. Us​ually, during such sea trips people also travel to Fox Island, observe sea lions and otters, have a beachside picnic, and plenty of other activities.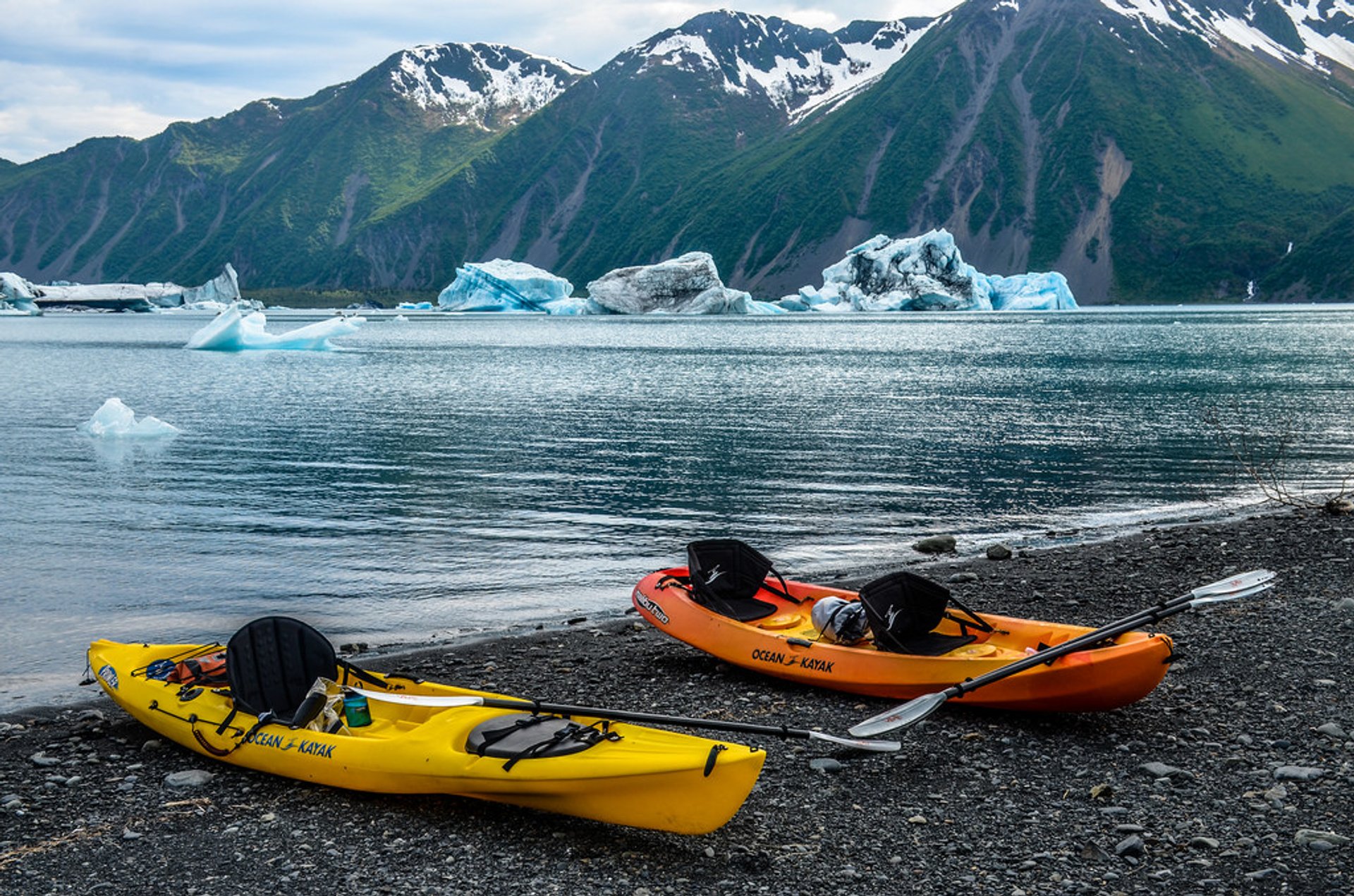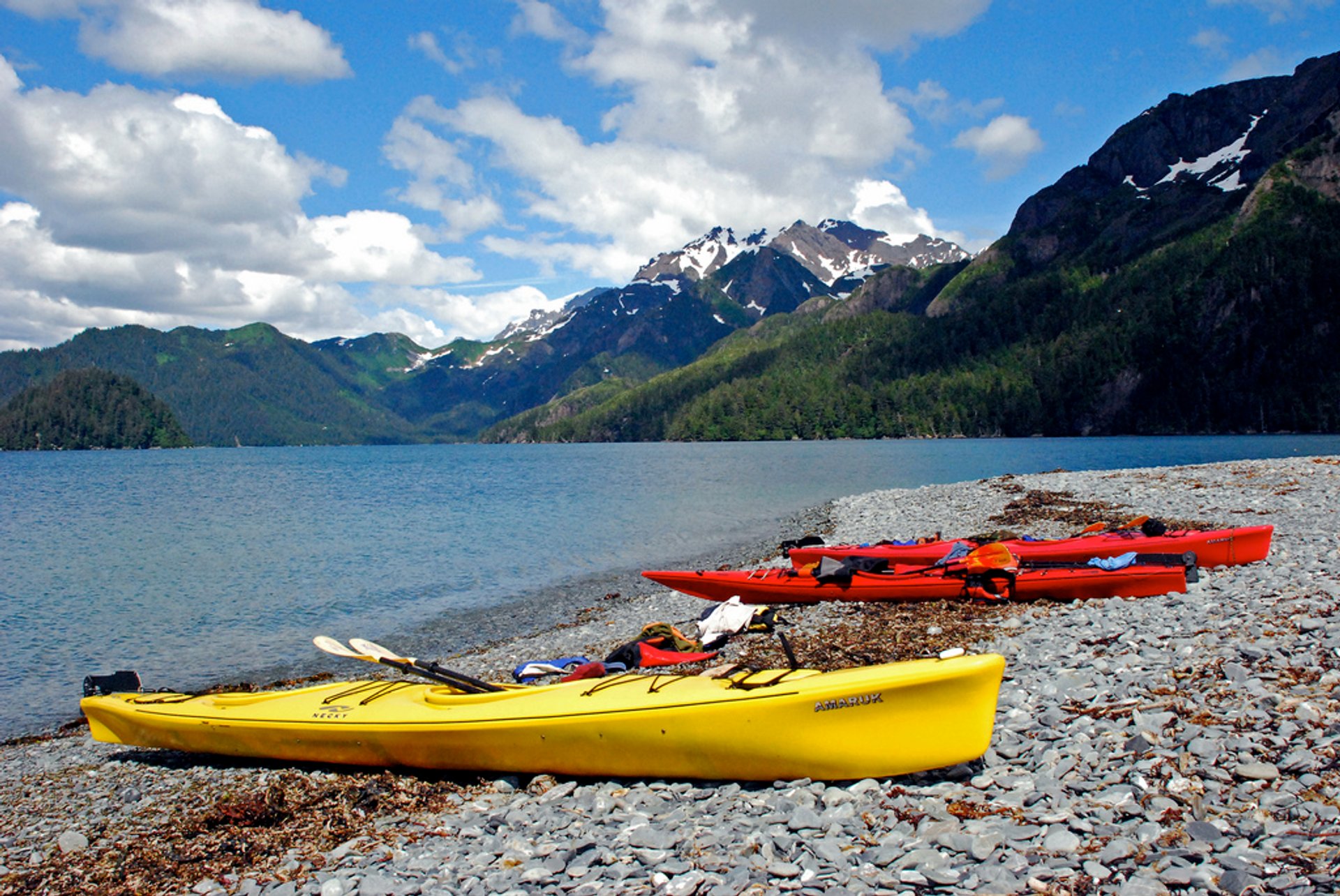 Kayaking among the Kenai Fjords Featured in