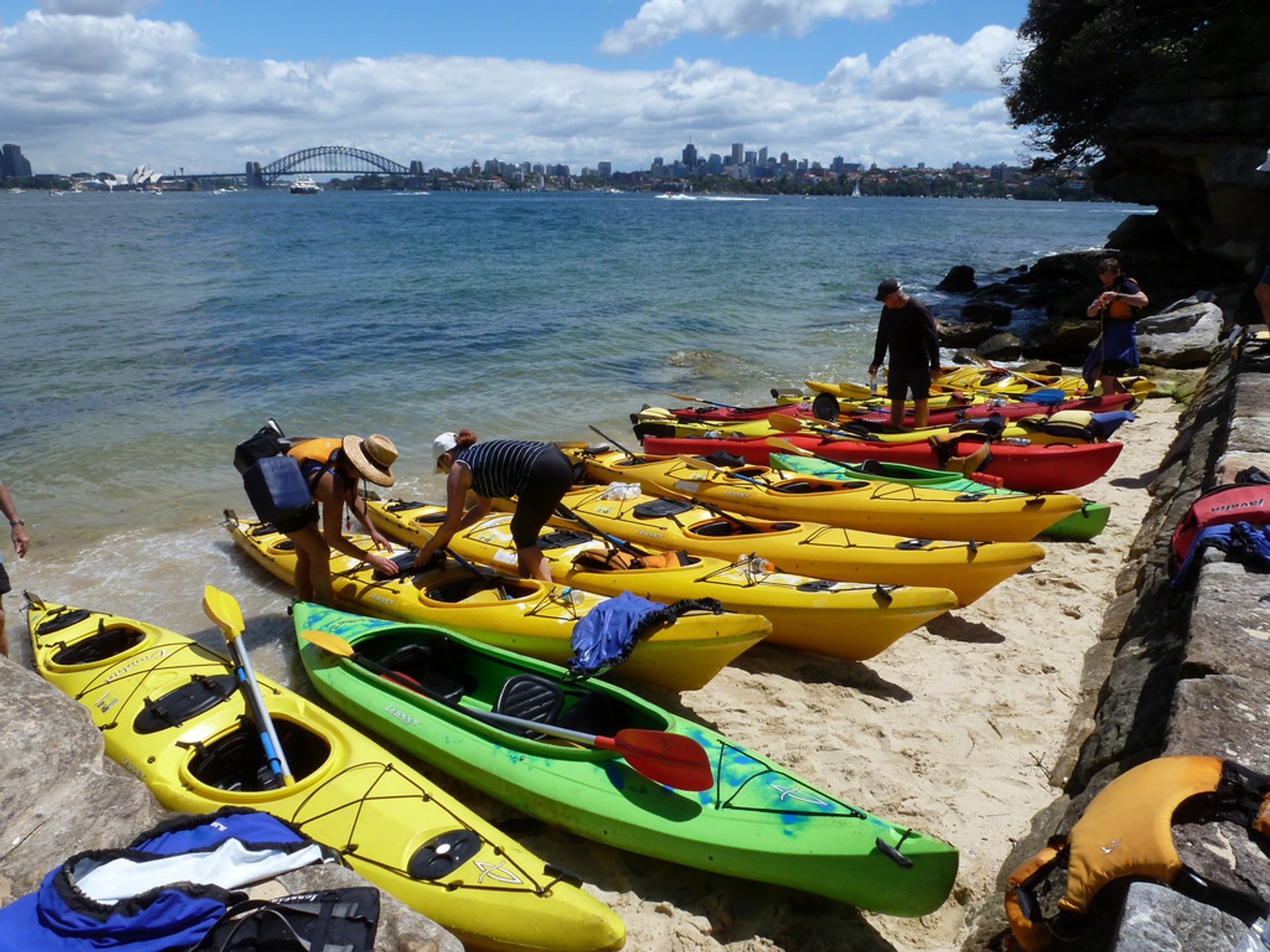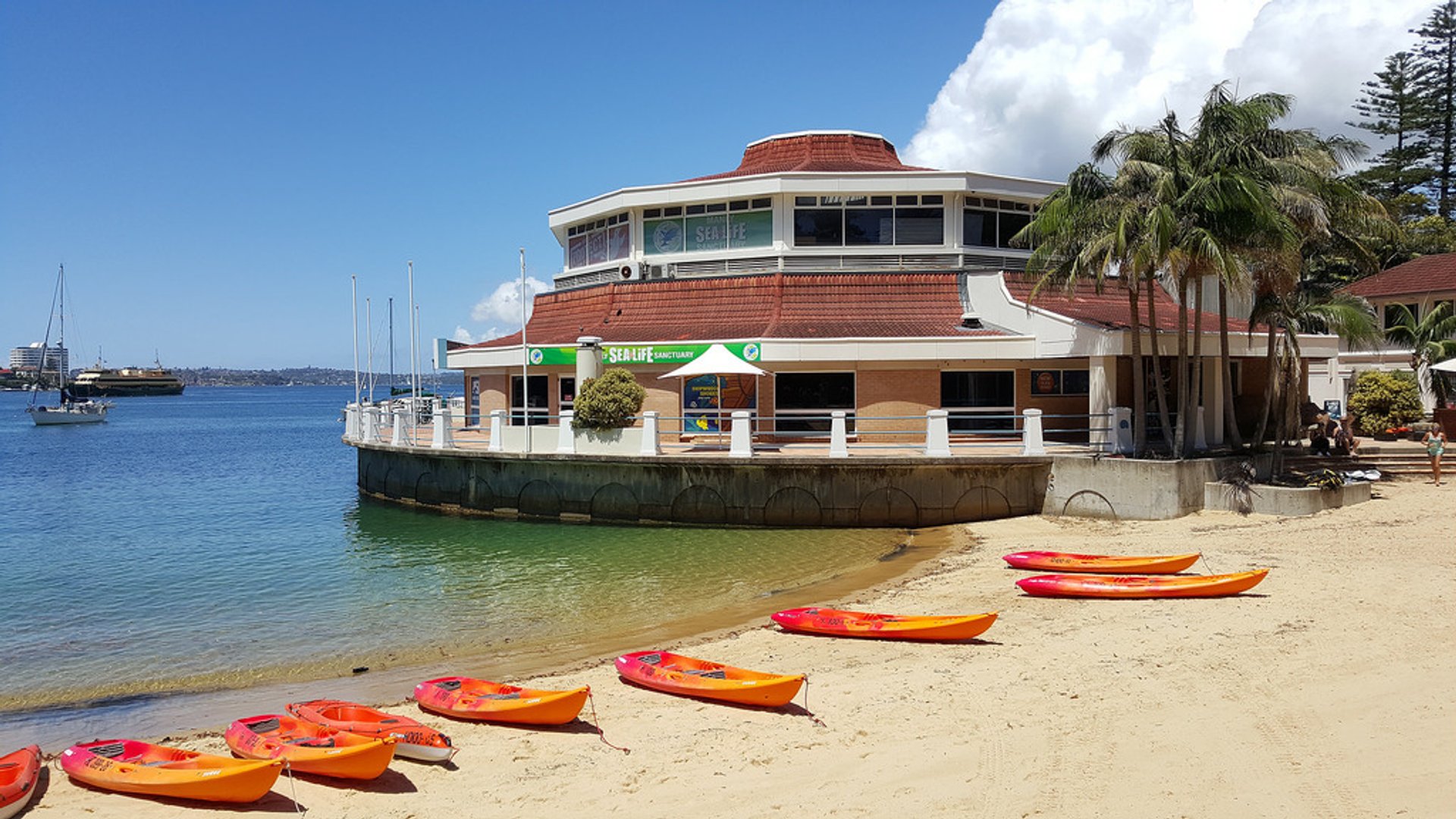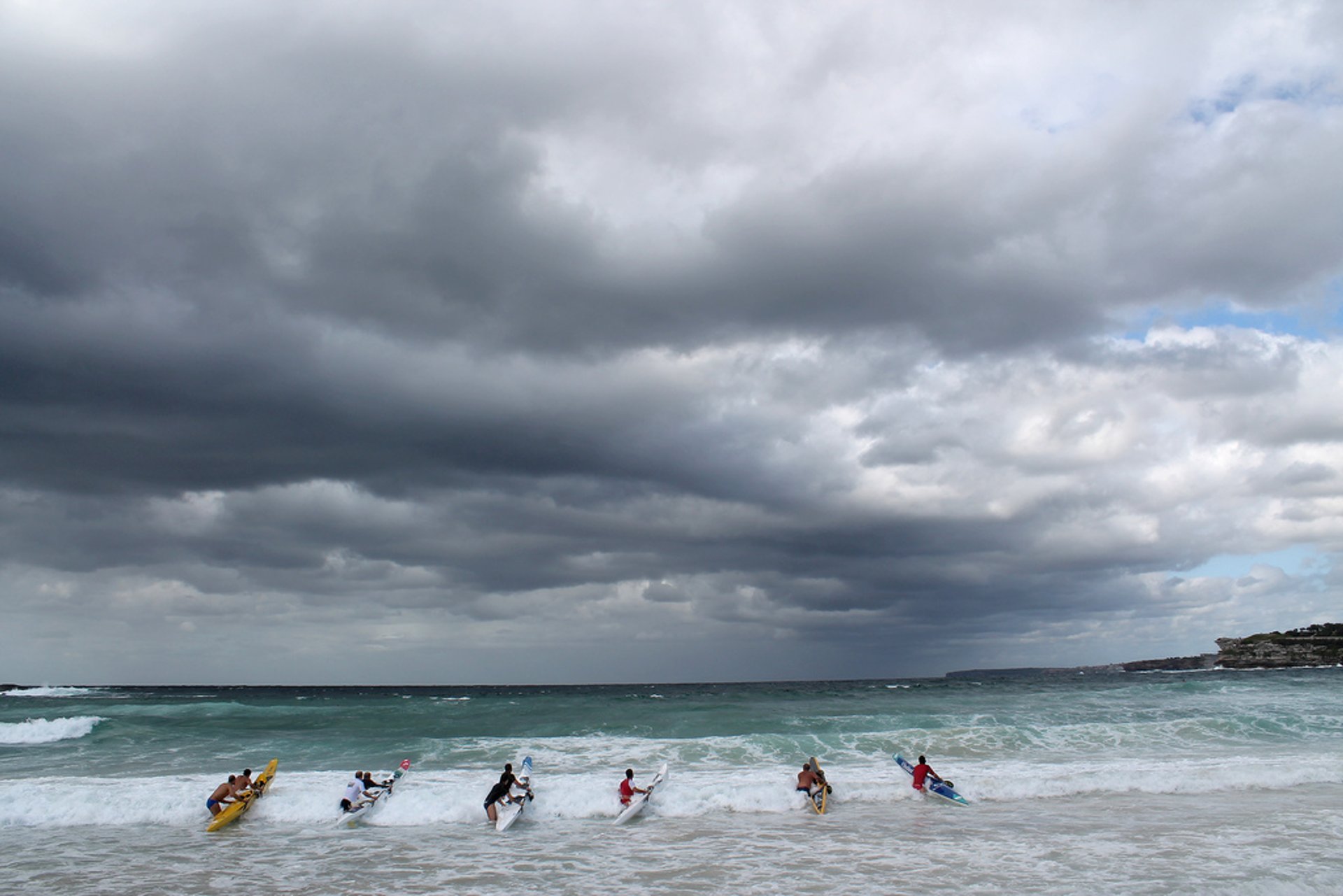 The range of places to go kayaking in Sydney is outstanding! You can explore creeks and dense bushland, deep gorges, and sandy beaches. You can rent a kayak and paddle along the Hawkesbury and Nepean Rivers or around Sydney's harbour islands. There is also an opportunity to enjoy the best glamping sites in NSW.
One of the best places for sea kayaking adventure is the Manly Kayak Centre. You can find single and double kayaks for rent in the area. If you're inexperienced in this whole kayaking thing, why not try out a four-hour guided kayak tour? It even includes a picnic lunch on the beach.
Pittwater also has a kayaking adventure for you discover. Two- or three-hour tours at sunrise or later in the morning will get you acquainted with the area. Discover settler and aboriginal history before cooling down with a view and swim at Barrenjoey or Palm Beach.
Nepean River is for the keen kayaker with an appreciative eye for bushland. The Nepean stretches 100 kilometres, 25 of which are tide-free near Penrith and are made for cruising. You can rent kayaks at Horizon Line and celebrate this vast brown country in one of the largest catchments of New South Wales.
Rose Bay is flawless for the kayaker in search of an ambient backdrop. You can witness both the Harbour Bridge and Opera House while rowing. Both double or single seat kayaks are available for rent from Rose Bay Aquatic Hire.
Find hotels and airbnbs near Kayaking (Map)