0
Show accomodations nearby
There is obviously no snow in Sydney on Christmas, however, you can find everything else—light displays in the streets, cozy Christmas markets, carol singers and delicious holiday treats. Most of Sydney's Christmas markets last for one or two days during late November and December, so don't forget to check the dates when you plan your visit.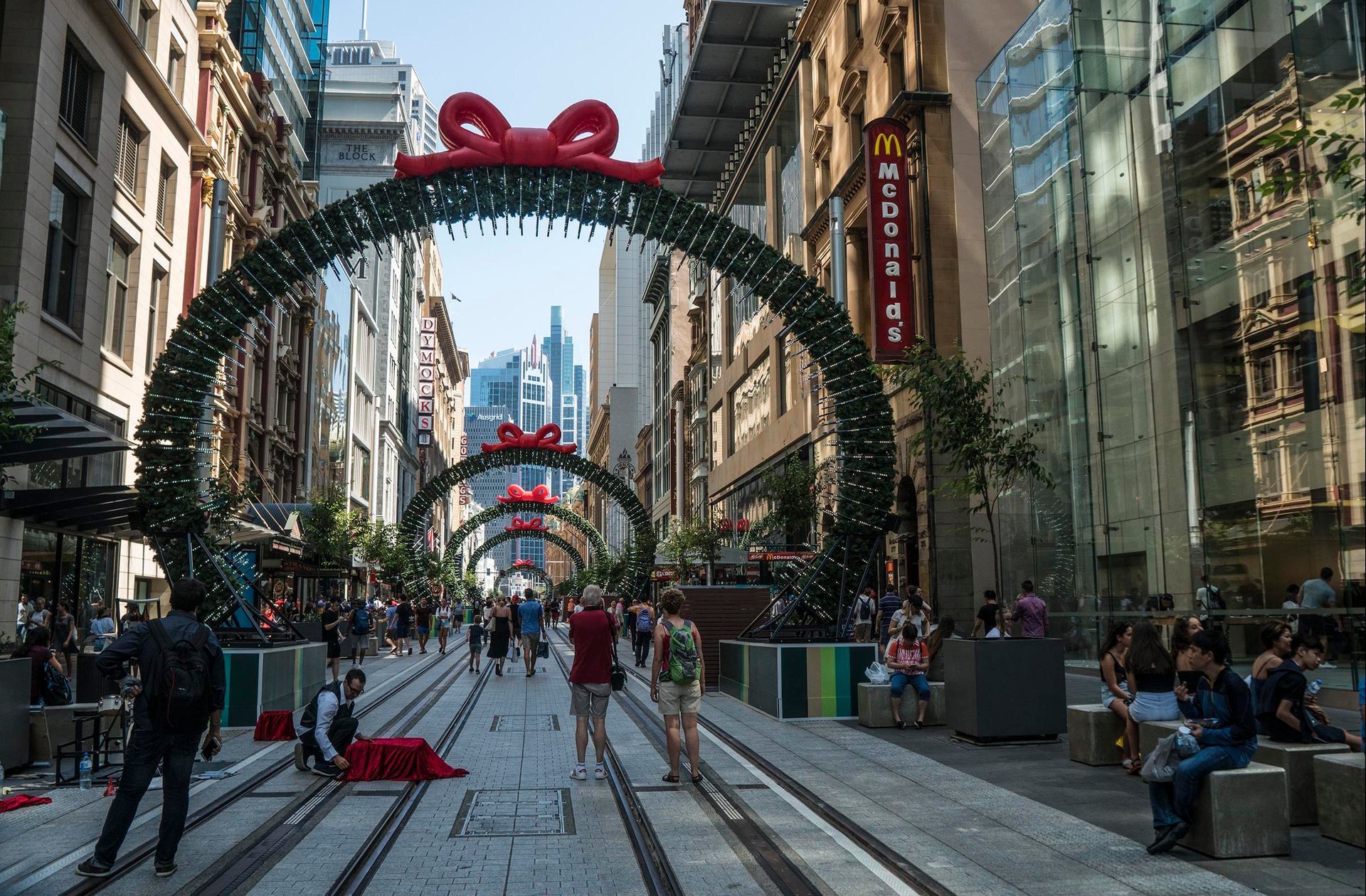 Blak Markets Christmas Festival at Bare Island (December 6, 2020)
Sydney Christmas shopping is all about handmade and locally produced gifts. The Blak Markets by the NCIE (National Centre of Indigenous Excellence) offer artworks, beauty products, homeware and jewelry—all handmade! When buying these unique products, foods, and gifts, you contribute to the local development as 100% of the profits are directed to the Aboriginal communities.
Christmas Shopping Night at Australian Design Centre (December, dates TBA)
Once a year, the Australian Design Centre holds the Christmas Shopping Night featuring gifts from local Object Shop makers. This relaxed Christmas Shopping evening offers designed and collectible gifts from more than 100 emerging and well-established local craftspeople. On top of that, visitors can enjoy free gift wrapping and a complimentary beverage.
Sydney Fish Market 36-Hour Seafood Marathon (December, dates TBA)
Sydney Fish Market holds a 36 Hour Seafood Marathon—a typical Aussie Christmas event. The market opens at 5 a.m. on December 23 and doesn't close until 5 pm on December 24, providing delicious and fresh seafood for your Christmas dinner.
Lights of Christmas on St Mary's Cathedral Square (December, dates TBA)
Dazzling light displays in Sydney are usually switched on in November. The biggest and most famous holiday symbol of Sydney—St Mary's Cathedral—begins to shine attracting millions of people with Lights of Christmas, a spectacular light and sound show, from early December to Christmas Day.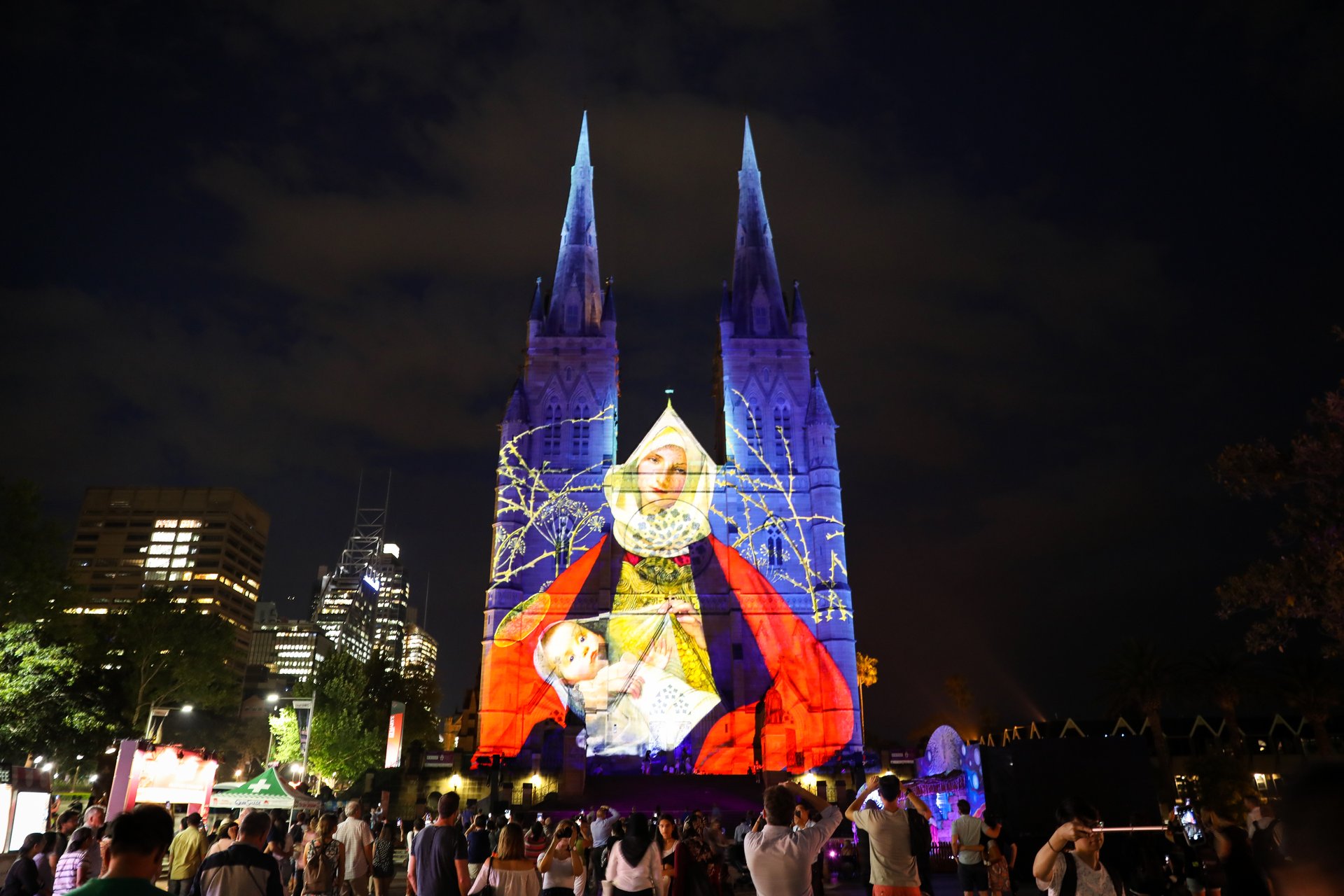 Christmas Lights Spectacular at Hunter Valley Gardens (November 5, 2020–January 26, 2021)
Christmas Lights Spectacular at Hunter Valley Gardens attracts thousands of families every year. Beautiful Hunter Valley Gardens, some two hours away from Sydney, get decorated with millions of sparkling lights. There are also a Santa's Workshop and exciting rides.
Canopy of Light at Pitt Street Mall (November–January, dates TBA)
Canopy of Light is a walkway along Pitt Street Mall which becomes a wonderland thanks to a canopy of suspended Christmas trees. With 85,000 LEDs, the Christmas light forest installation illuminates the way from dusk to midnight.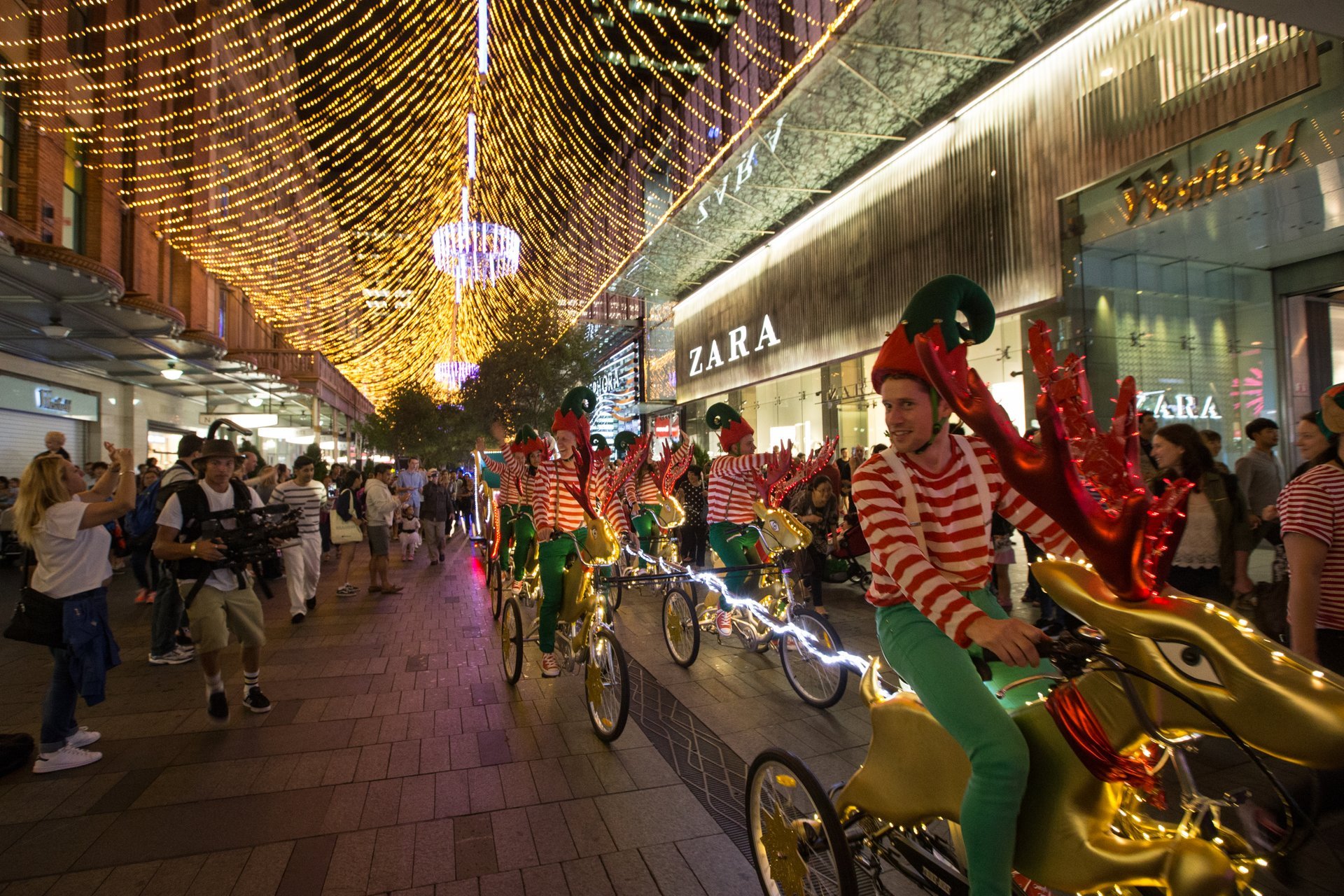 Martin Place Christmas Tree (November 23, 2020–January 1, 2021)
Christmas Tree at Martin Place is lit by Santa and the Lord Mayor, arriving on a cycle-drawn sleigh. The ceremony in late November attracts crowds to a free concert and children's activities.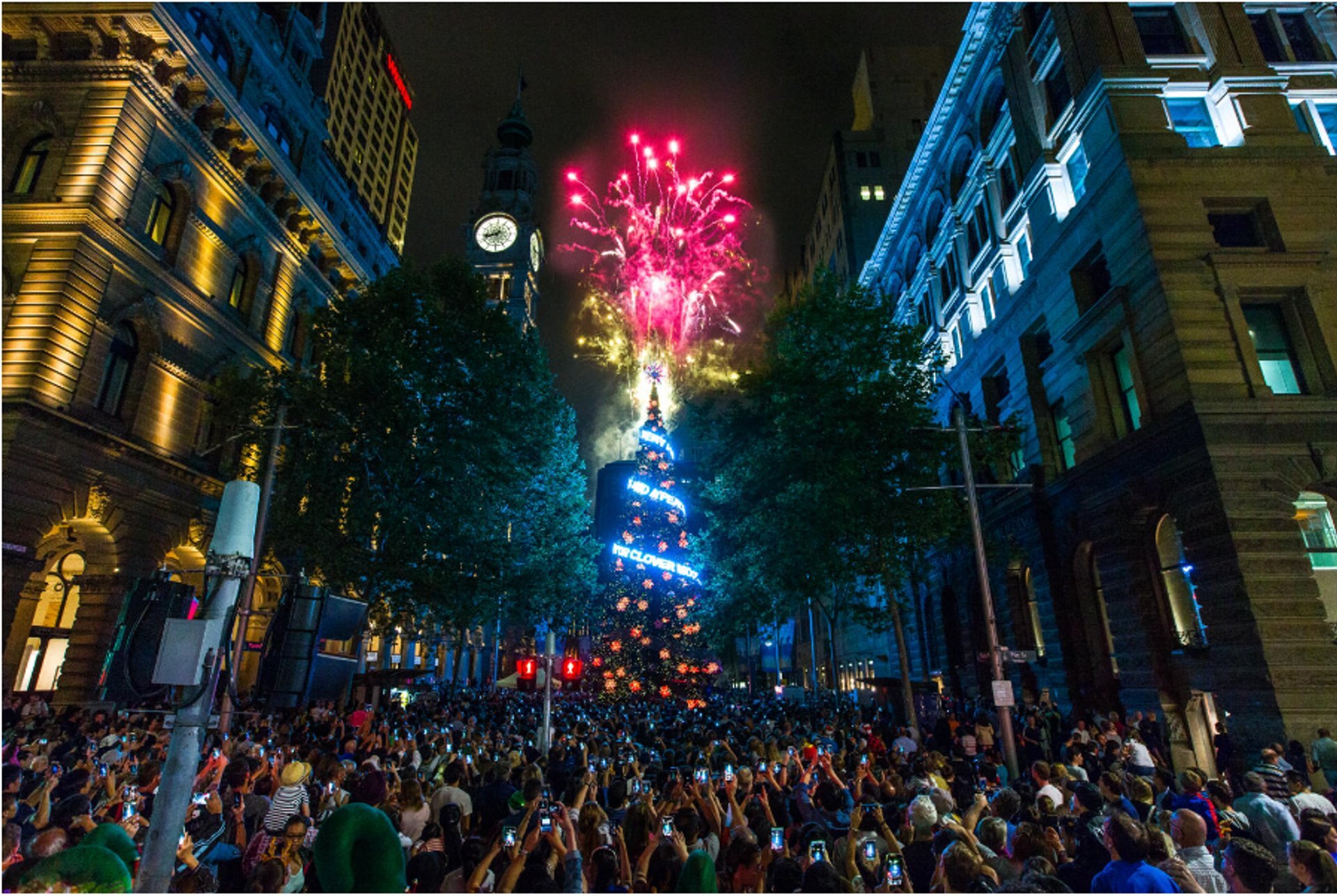 Sydney Living Museums' Christmas Fare (cancelled in 2019)
Sydney Living Museums' Christmas Fare is an annual event at the Hyde Park Barracks. Over 40 stalls sell gifts from Sydney's artists and artisans. You can also buy delicious food from local farmers and producers. In the evening, there is a live music concert. And the best thing—the entrance to the museum is free. As the major renewal of the Hyde Park Barracks is underway, the Christmas Fare is not taking place in 2019. Keep an eye for the 2020 opening.
Find hotels and airbnbs near Christmas Season (Map)
Christmas Season Featured in