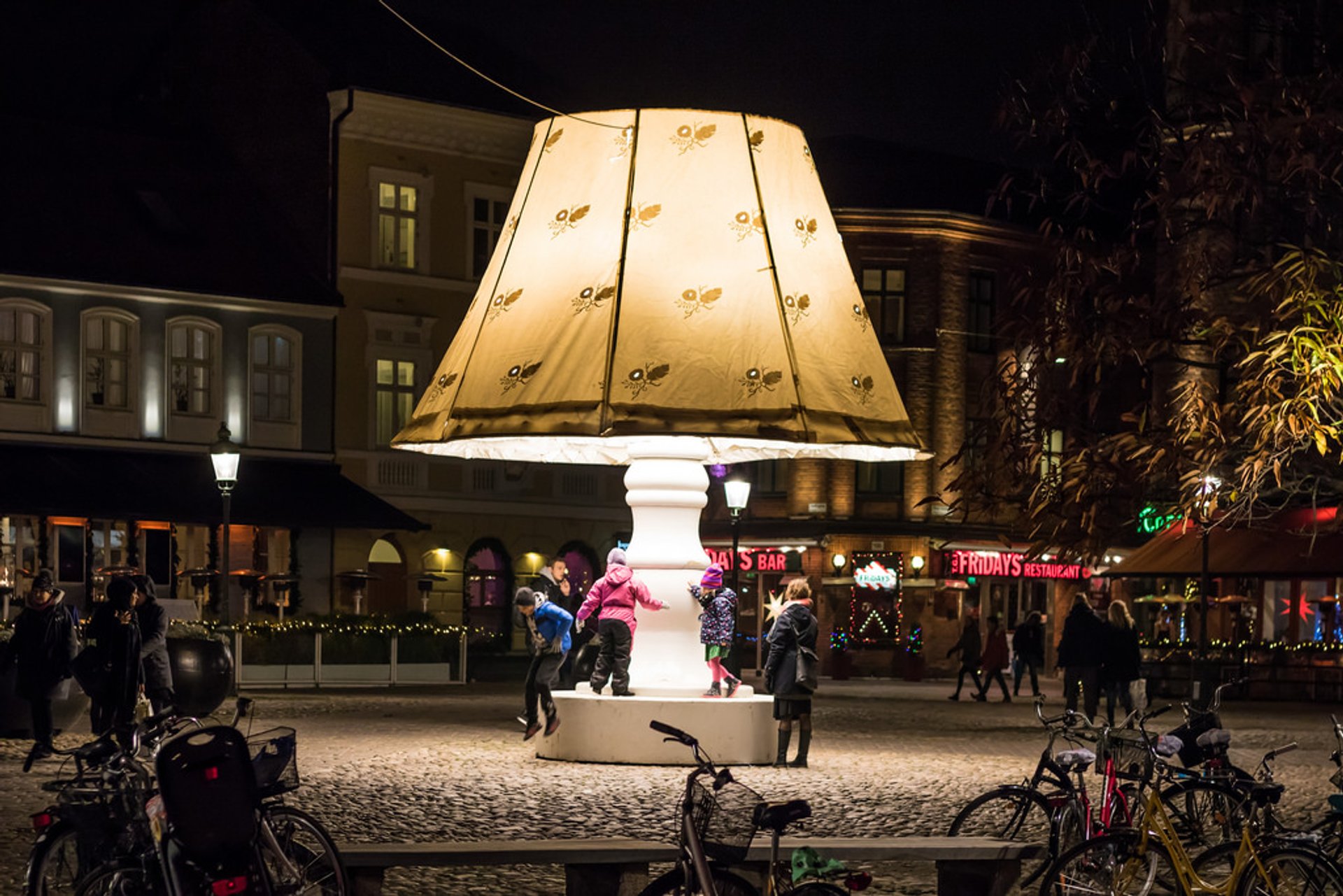 See accommodations nearby
A Christmas tree is probably the most widely spread symbol of the holiday. However, it's exciting to see some local interpretations, like Didukh in Ukraine or Chichilaki in Georgia. Sweden isn't lagging behind—Malmö city came up with a great idea of how to make Christmas a bit more interesting!
For those of you who are tired of the traditional Christmas tree, why not sing some carols around the talking lamp in Lilla Torg Square in the city center? It all started in 2006 with the idea to convey a calm, warm glowing message to the snowy and dark square. We say it is a perfect new symbol of Christmas!
Find hotels and airbnbs near The Talking Christmas Lamp (Map)