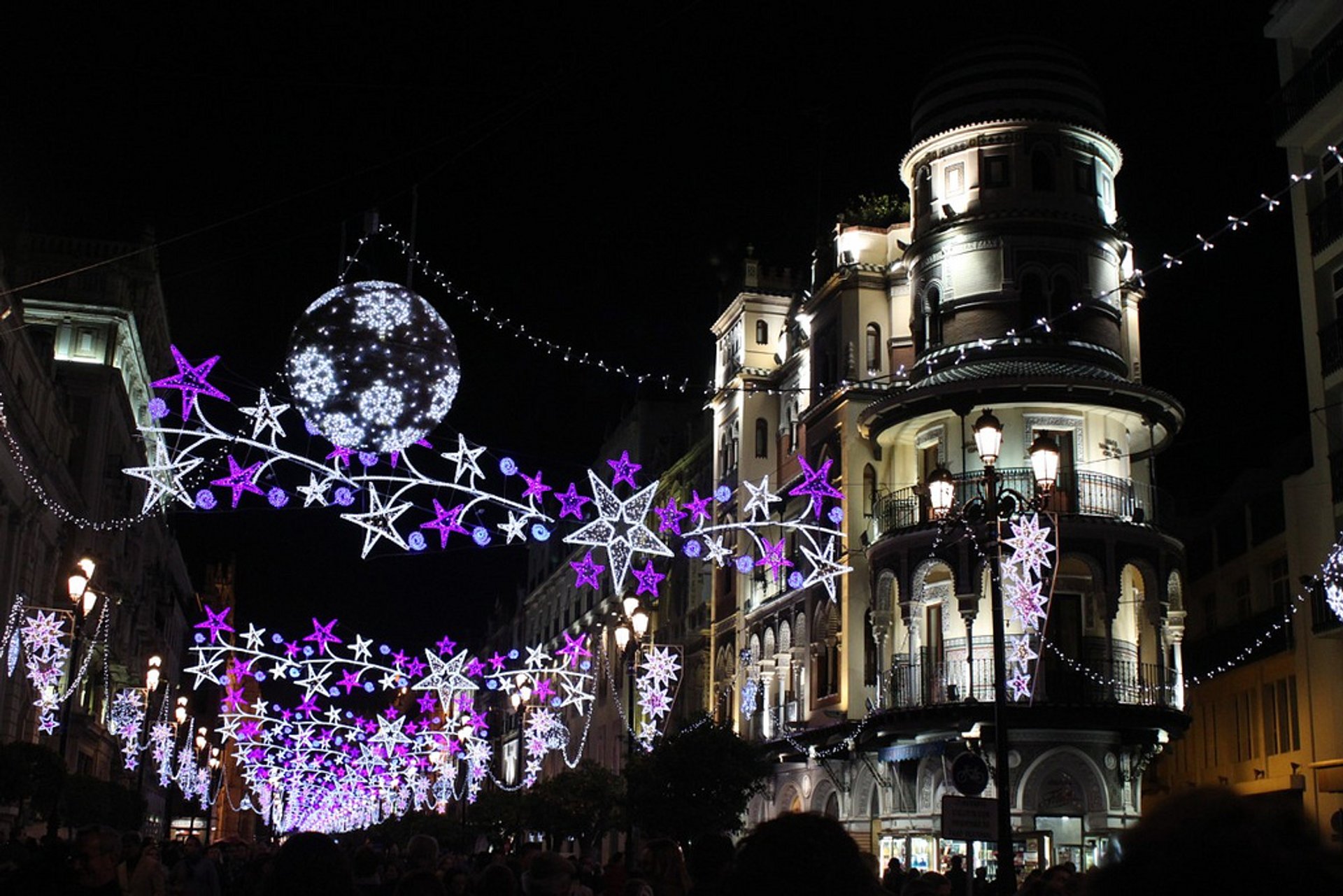 See accommodations nearby
Christmas traditions
The Christmas holiday in Seville is when all the city's lights are switched on. Illumination is really impressive, especially in the main tourist area, along the Avenida de la Constitución. Also, you can always run into some shows or little festivals right on the street. Christmas carols or some holiday dancing are everywhere. The festive season usually runs from early December until Three Kings' Day (January 6).
Christmas markets in Seville
Another Seville specialty is the outdoor Christmas markets. Here you can find everything—a great gift for yourself and your loved ones. There is also a lot of great fun for children, such as swings, gifts, and camel rides.
Feria de Artesania (December 17, 2021–January 5, 2022)
Another famous Christmas Market is Feria de Artesania, or Creative Crafts Fair, held from mid-December to early January at Plaza Nueva in the center of Sevilla. The market showcases the best artists and artisans of Andalucía and their traditional works. It features 80 stalls with popular Spanish gifts and souvenirs, and unique decor items.
Feria de Belen (November 5–December 23, 2021)
Feria de Belen near the Cathedral is one of the most atmospheric in Sevilla. Visitors can stroll through about 30 stalls filled with unique items and traditional crafts. One can shop here for wood nativity scene figurines, handcrafted decorations, and jewelry.
Find hotels and airbnbs near Christmas Markets in Seville (Map)