0
Show accomodations nearby
During the Christmas season, the majority of Milan districts hold markets for entertainment and Christmas shopping. Christmas markets (Mercatini di Natale) have stronger traditions in the Alpine regions of Italy, and you can feel it in the heart of Milano.
Mercatino di Natale in Piazza Duomo (December–January, dates TBA)
Mercatino di Natale in Piazza Duomo is the largest and most famous Christmas market in the city. Milan's central square gets filled with over 60 chalet huts selling traditional Christmas gifts and crafts such as decorations, baubles for Christmas trees, nativity cribs, Befana stockings, and a vast variety of food delicacies from various regions. The festive market that is open from 9 a.m. to 9 p.m. is a perfect place for a lunch-time or afternoon stroll. Milan Christmas market in Piazza Duomo displays tradition, modern culture and taste. Many local artisans exhibit and sell their works at the fair. The highlight of the Christmas market on Piazza Duomo is when the traditional Milanese Christmas tree is lit up during the opening ceremony.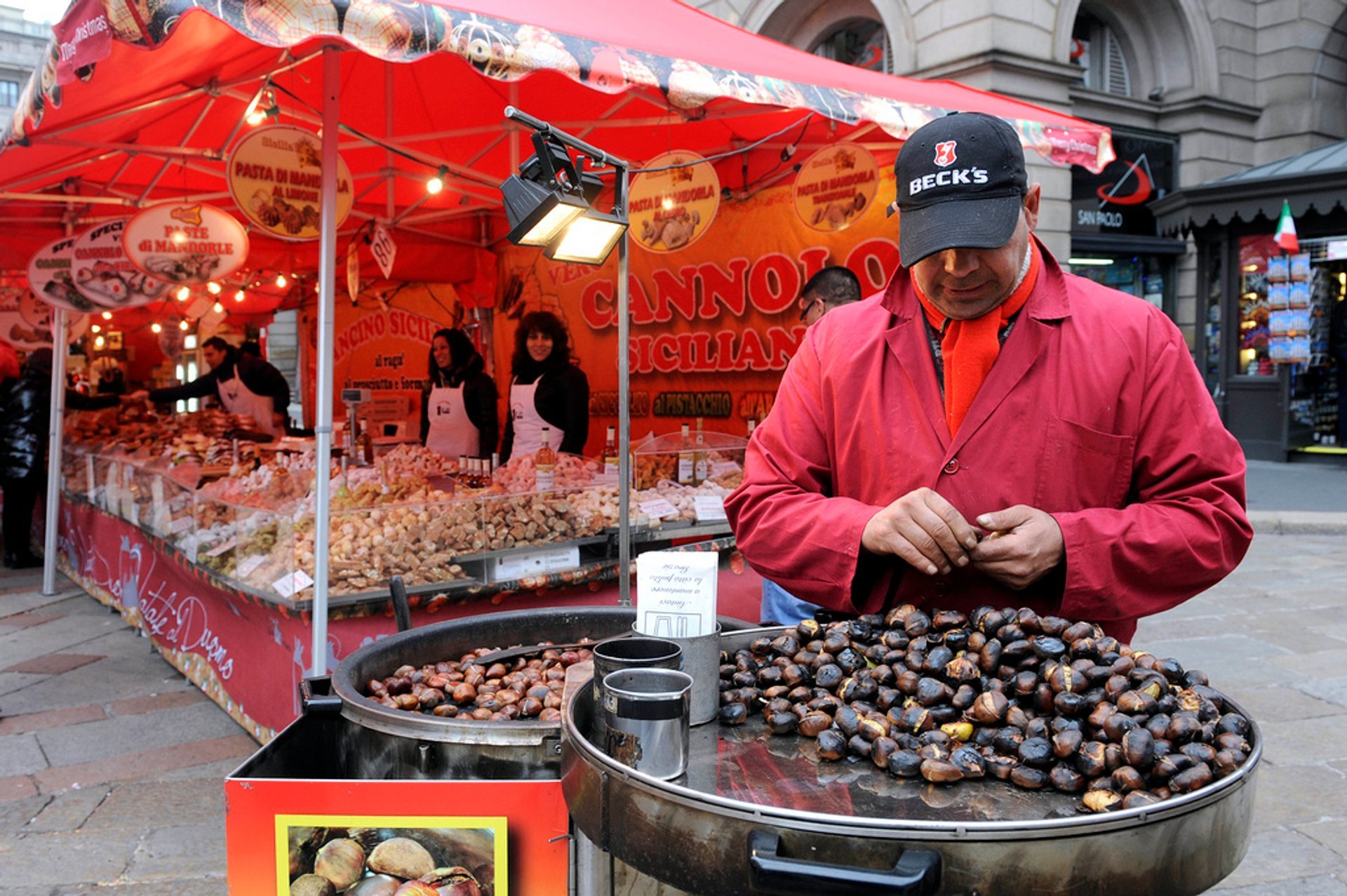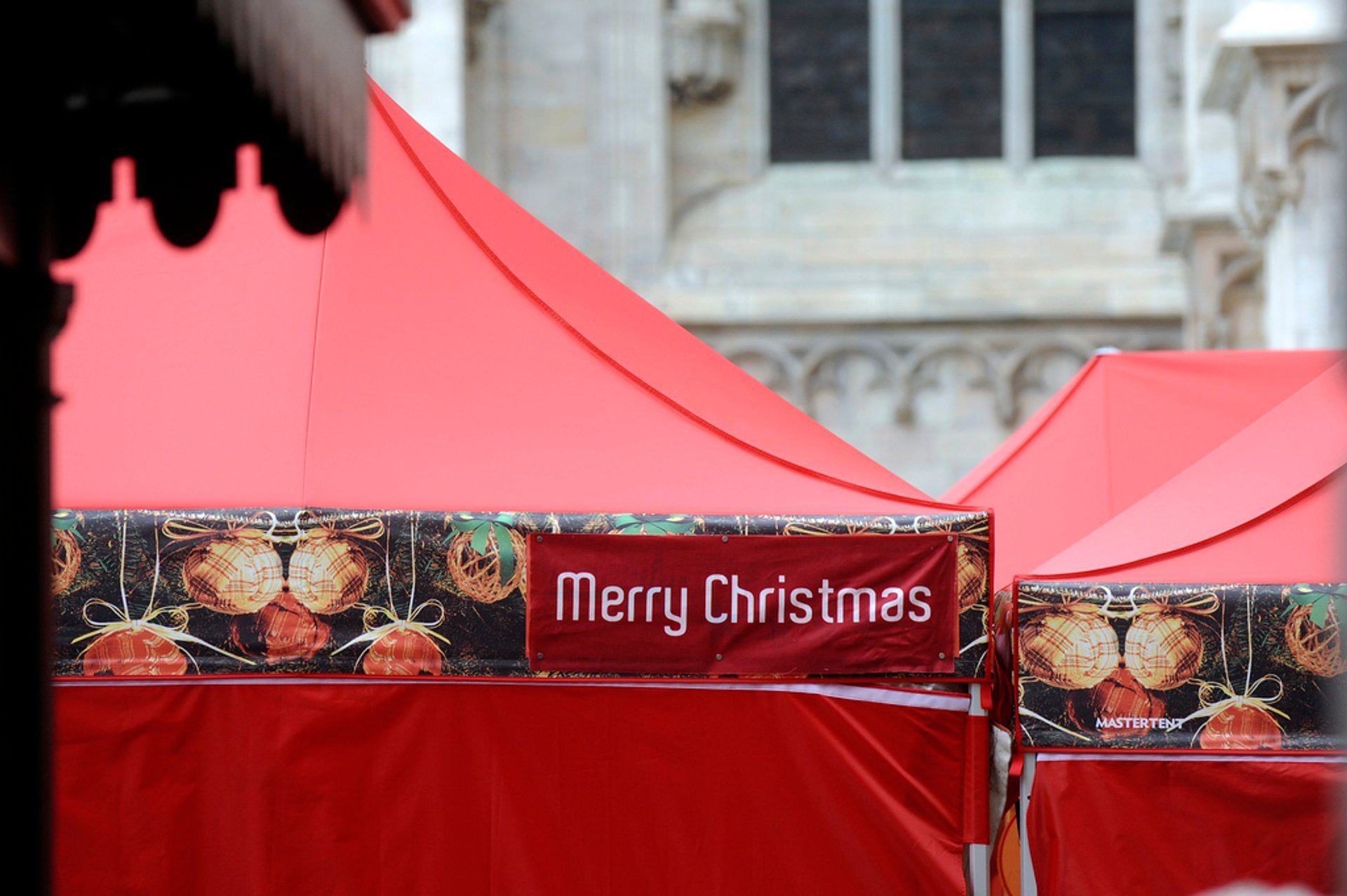 Oh Bej! Oh Bej! (December 5–8, 2020)
Another popular Milan Christmas market is "Oh Bej! Oh Bej!" in Piazza Castello which boasts a beautiful location near the Sforza Castle. Visitors can shop for home decors, handmade leather goods, scarves, and other gifts. Gastronomic delicacies are also a specialty at this fair, which is called by locals "Saint Ambrose Traditional Fair" after the patron saint of Milan.
Other markets to explore
If the weather is rainy, an indoor Creatività Artigiana Market (December 05-13, 2020) in Piazza dei Mercanti could be a good choice. This Christmas market emphasizes Italian arts and crafts. Workshops on production techniques are often held during the fair. Green Christmas, near Piazza Spotorno, is dedicated to the promotion of a greener lifestyle. It features organic goods, food, and decor. The Christmas Market at East Market Milano is held only on weekends, featuring vintage and collectibles like toys, clothes, and jewelry.
Find hotels and airbnbs near Christmas Markets (Mercatini di Natale) (Map)
Christmas Markets (Mercatini di Natale) Featured in