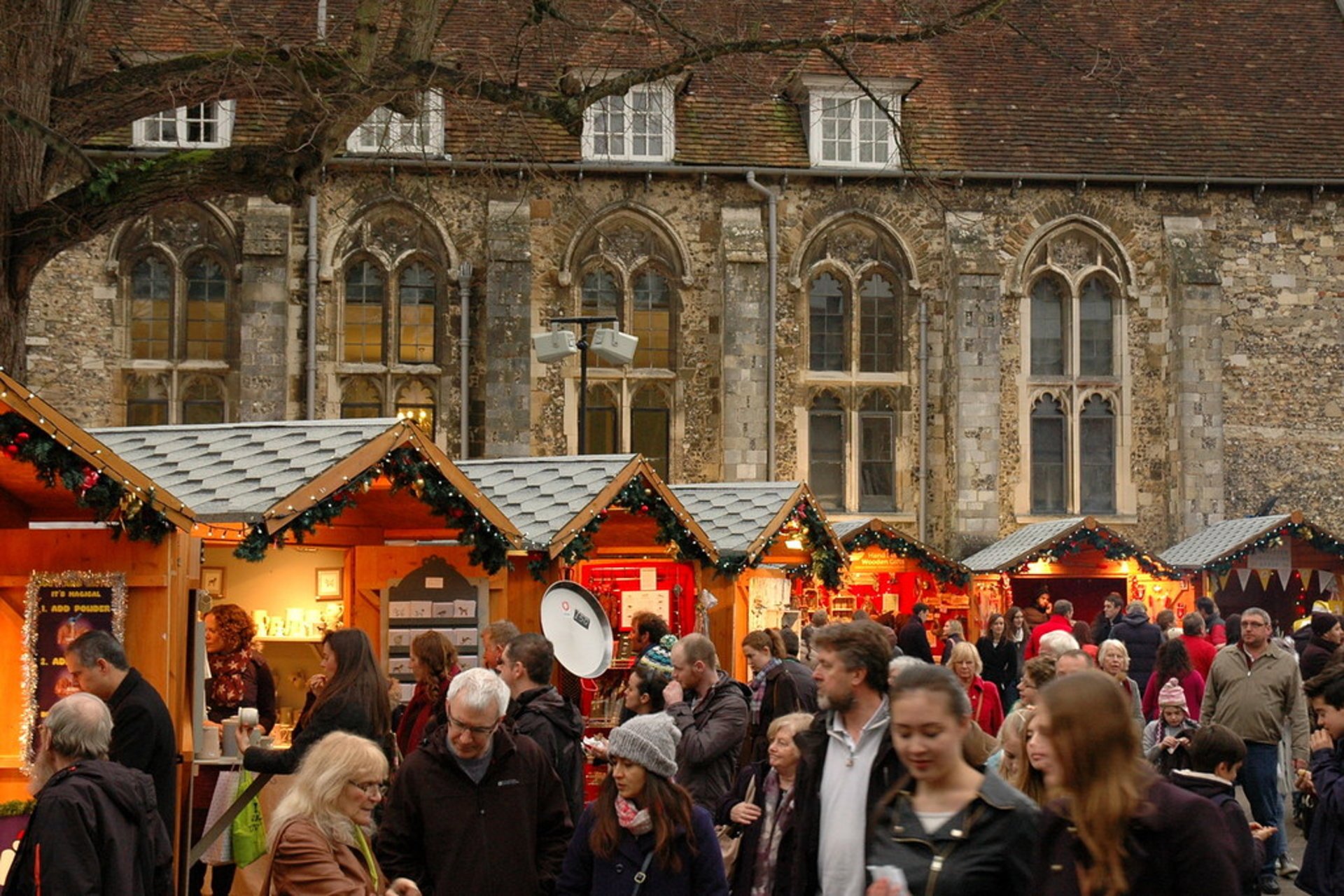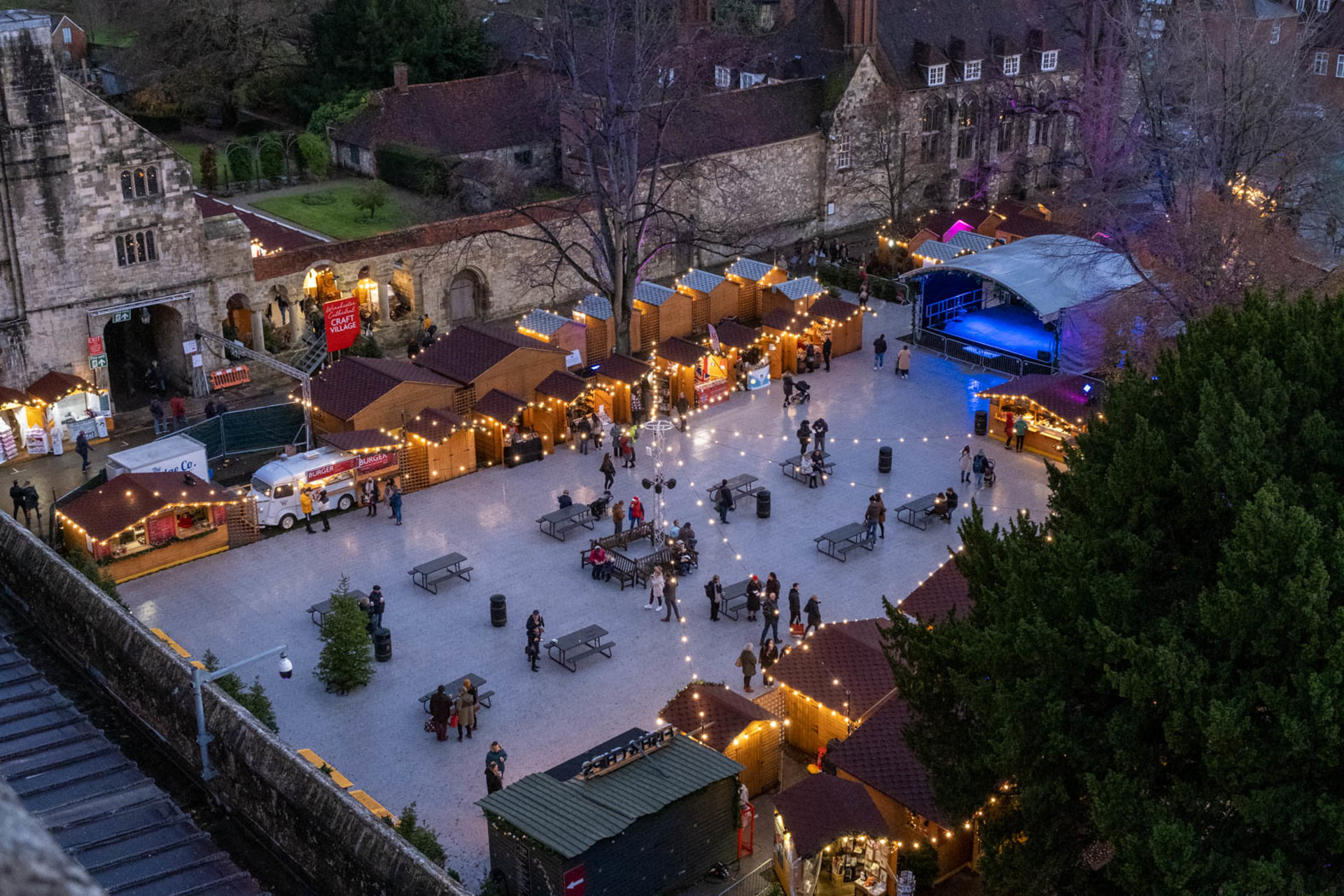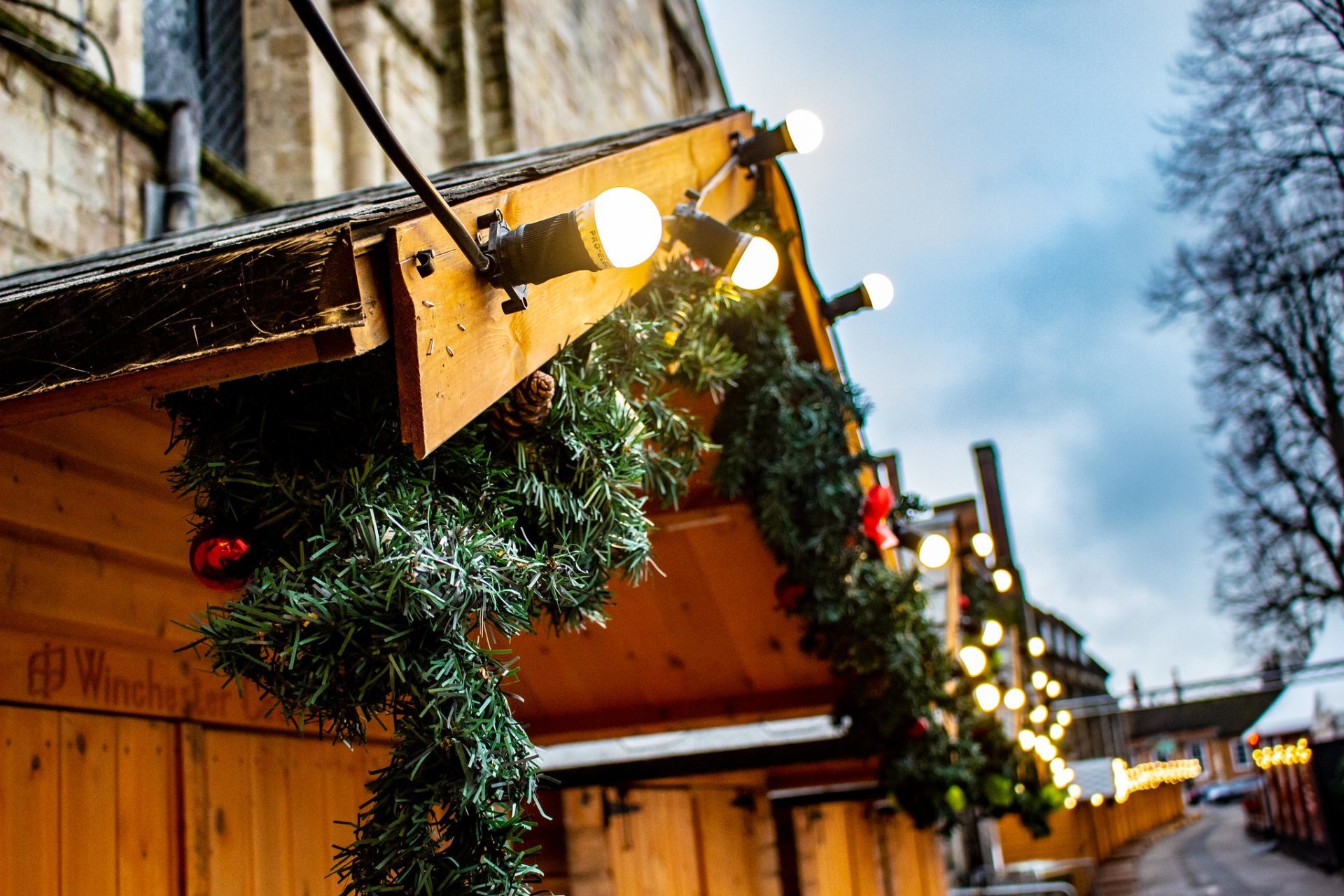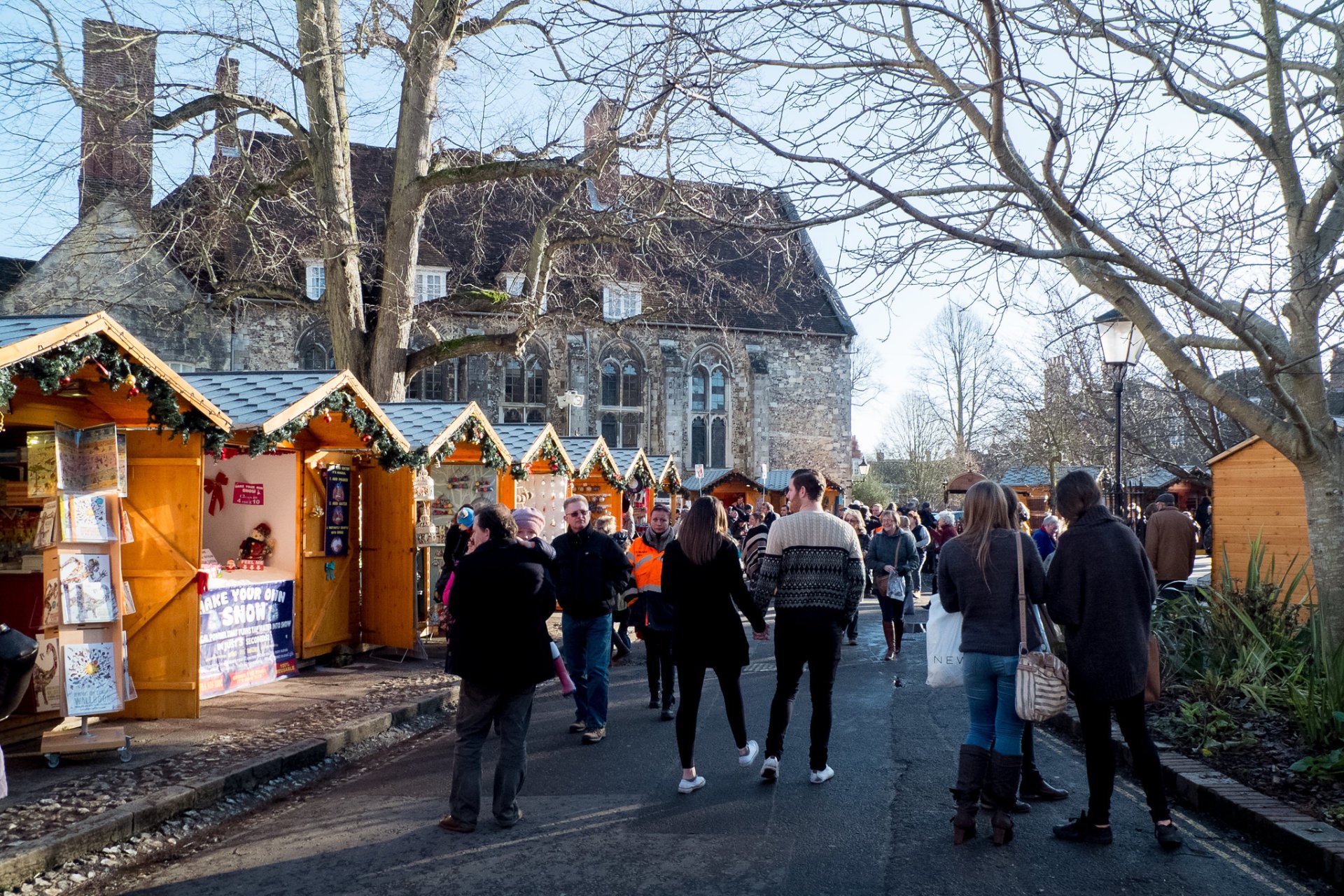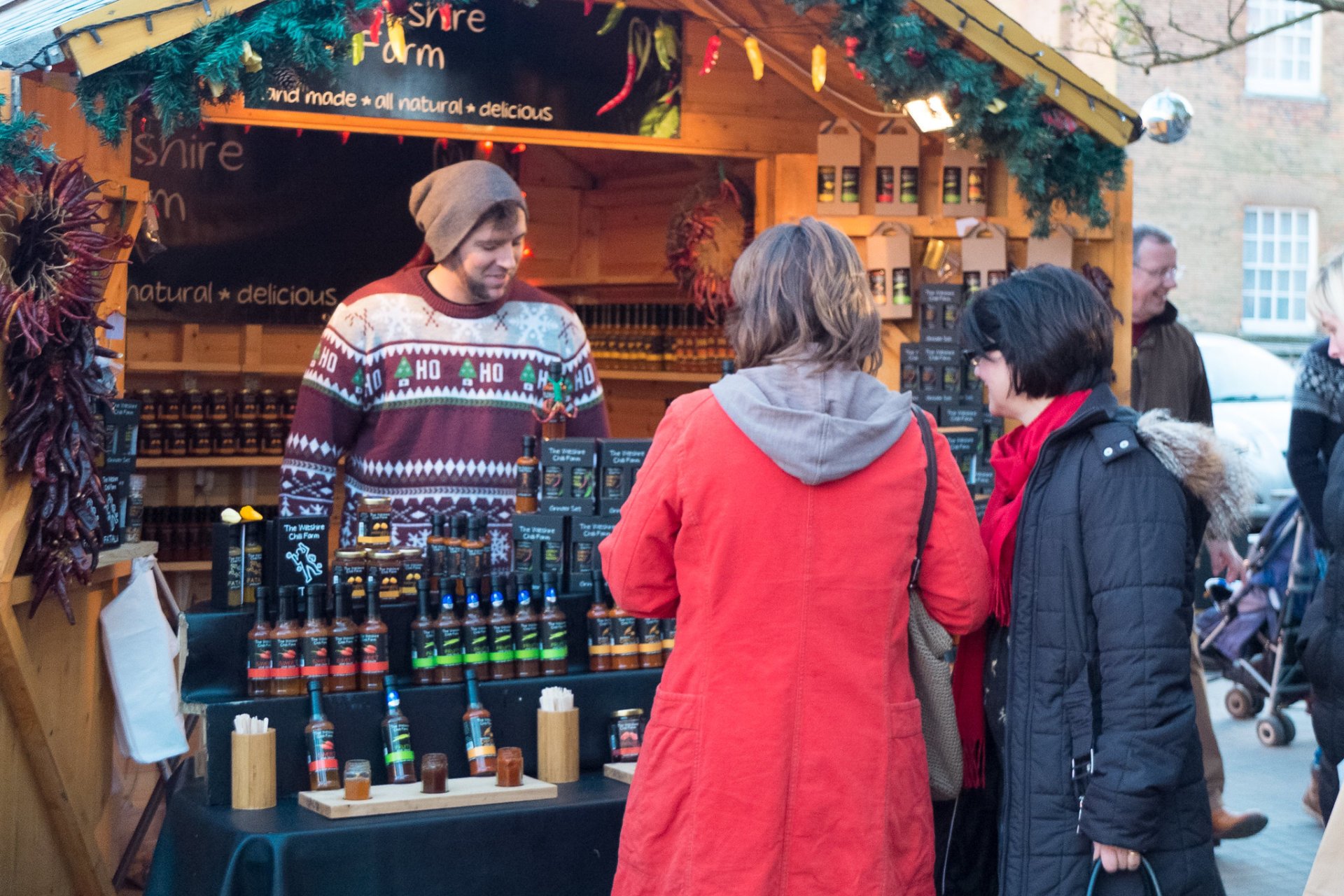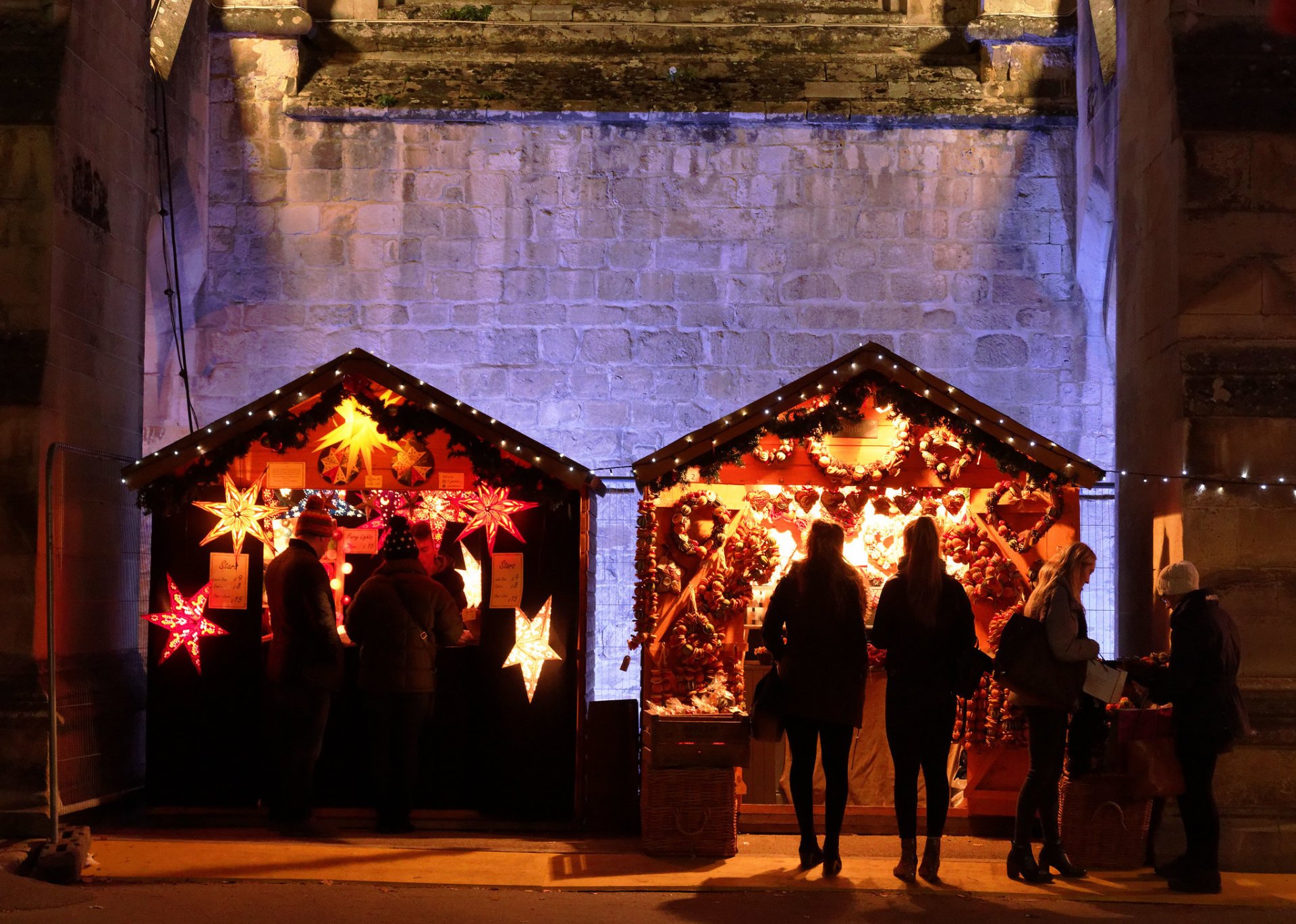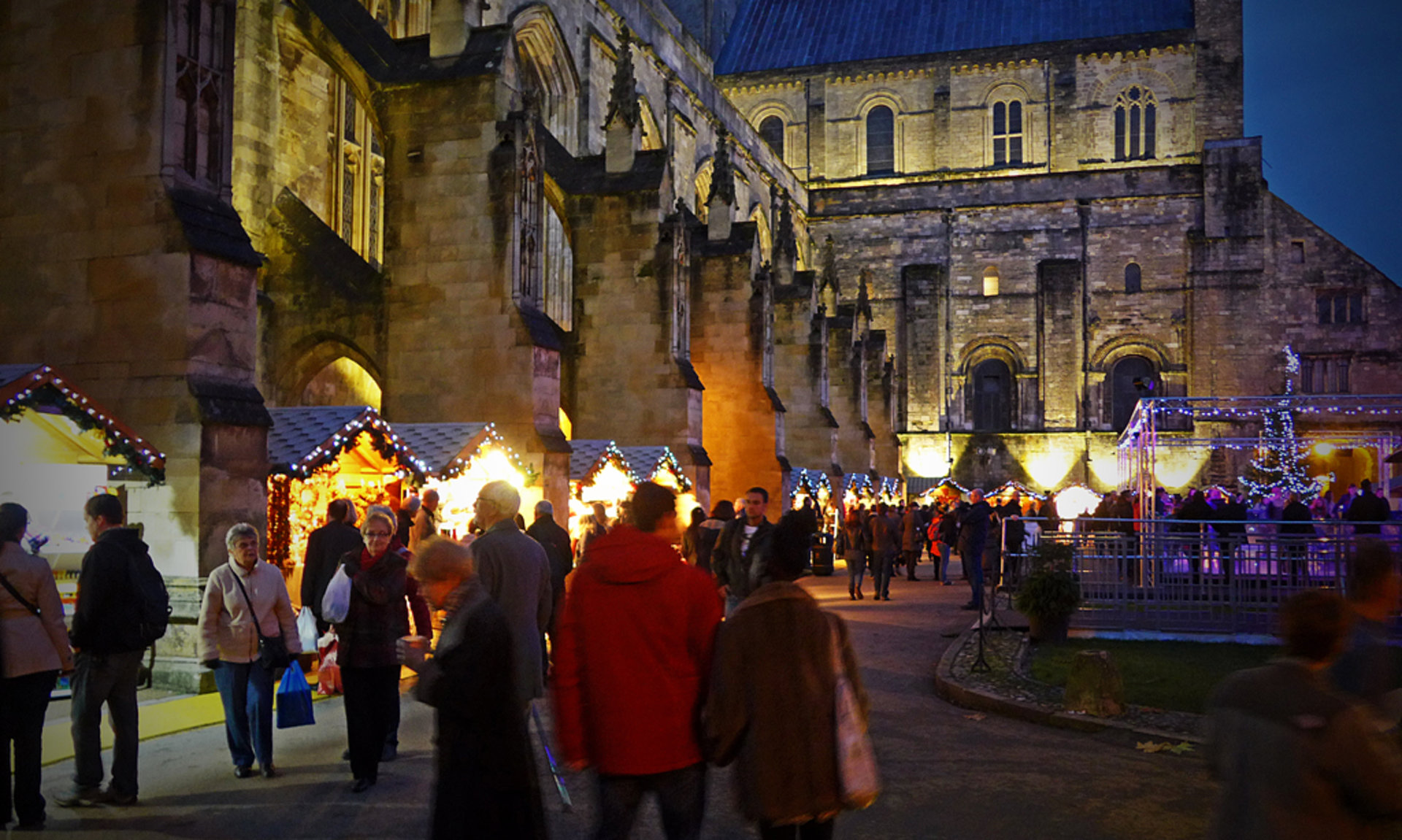 Winchester Cathedral is the most iconic sight of this neat English city in the county of Hampshire. The place of worship built in 1079 takes pride in being the longest Gothic Cathedral in Europe. So it's worth visiting any time of the year, but especially during the Winchester Cathedral Christmas Market, which creates a very special and positive vibe typical of the Christmas season. The annual festive fair runs between late November and late December and draws thousands of locals and tourists.
At Winchester Christmas Market, you can shop for some lovely holiday gifts and enjoy festive treats, including the iconic Bratwurst, mulled wine, and mulled cider. Besides, kids and adults alike can have fun on the atmospheric ice rink. The original tradition, dating back to 1310, comes from Munich in Germany. But local tradition commenced only in 1982. Look for more information about the event on Winchester Cathedral's official website, listed in the External Resources below.
When you've had enough of the festive hustle and bustle at Winchester Cathedral Christmas Market, you might also want to explore the city. Historic Winchester is likewise famous for its 17th-century Morley Library and dozens of cozy Medieval houses and pubs. So take your time strolling around the charming city center and absorb the twinkling Christmas lights filling the streets. Also, if you need a stay nearby, examine our map suggesting available options.
Find hotels and airbnbs near Winchester Cathedral Christmas Market (Map)