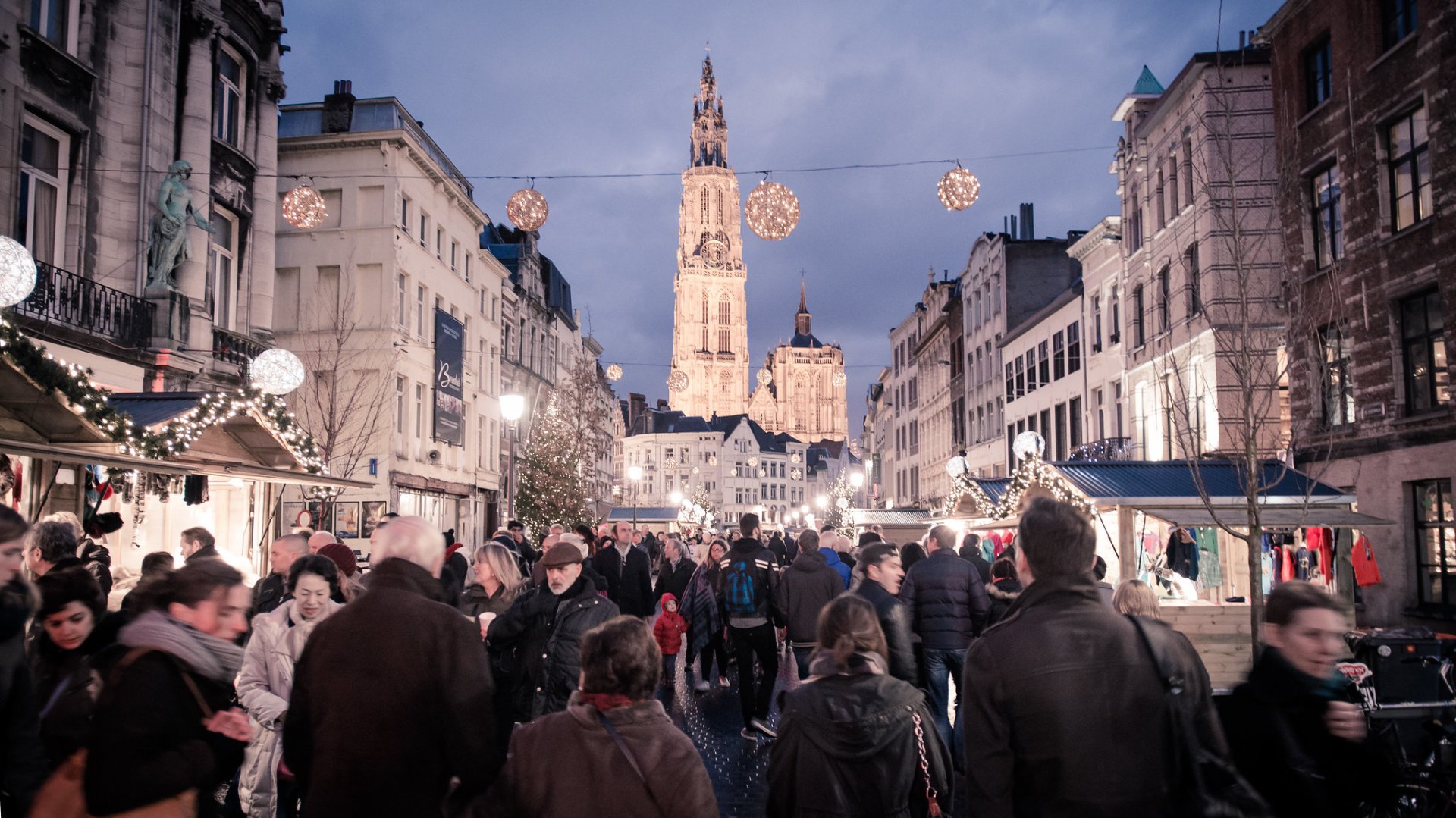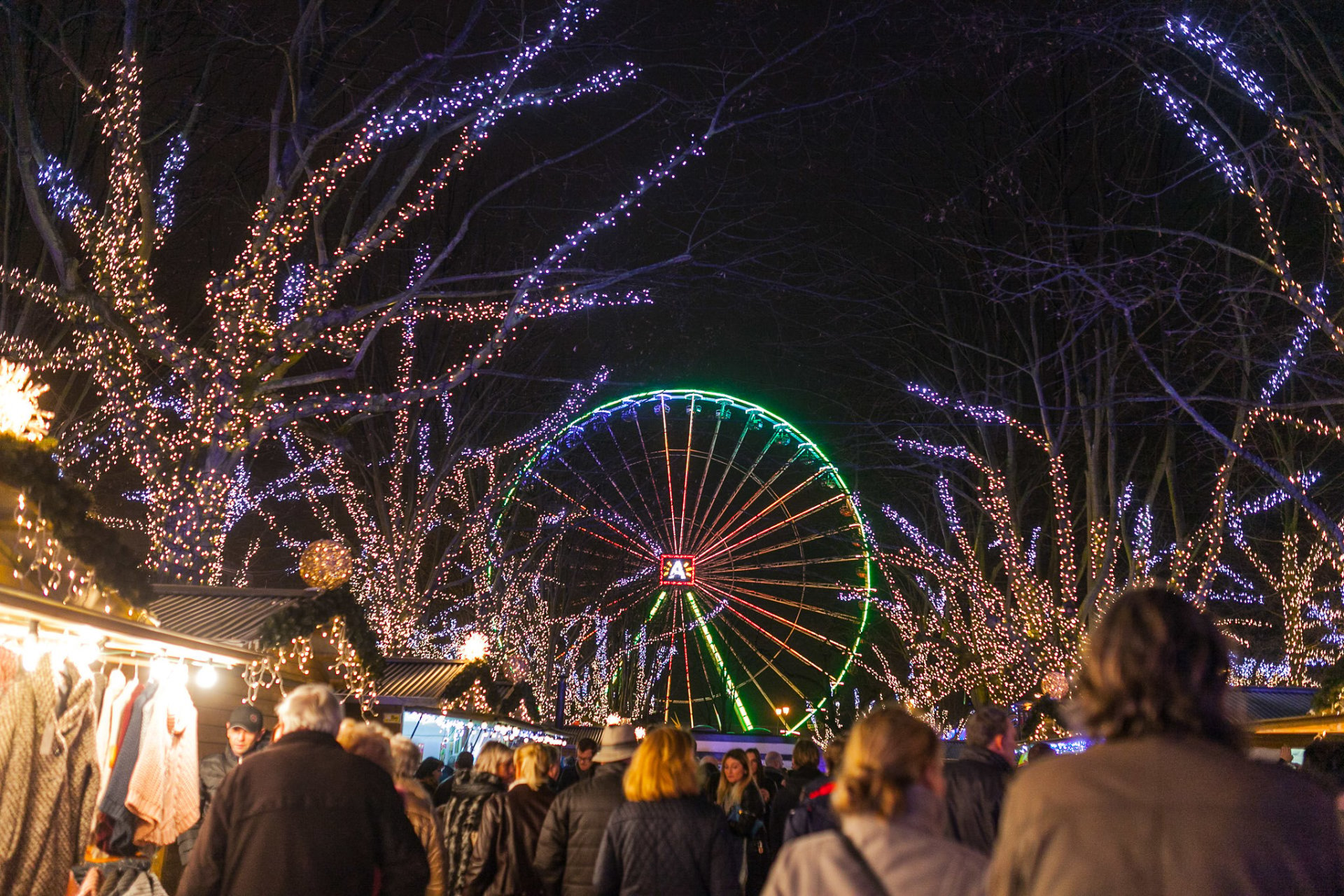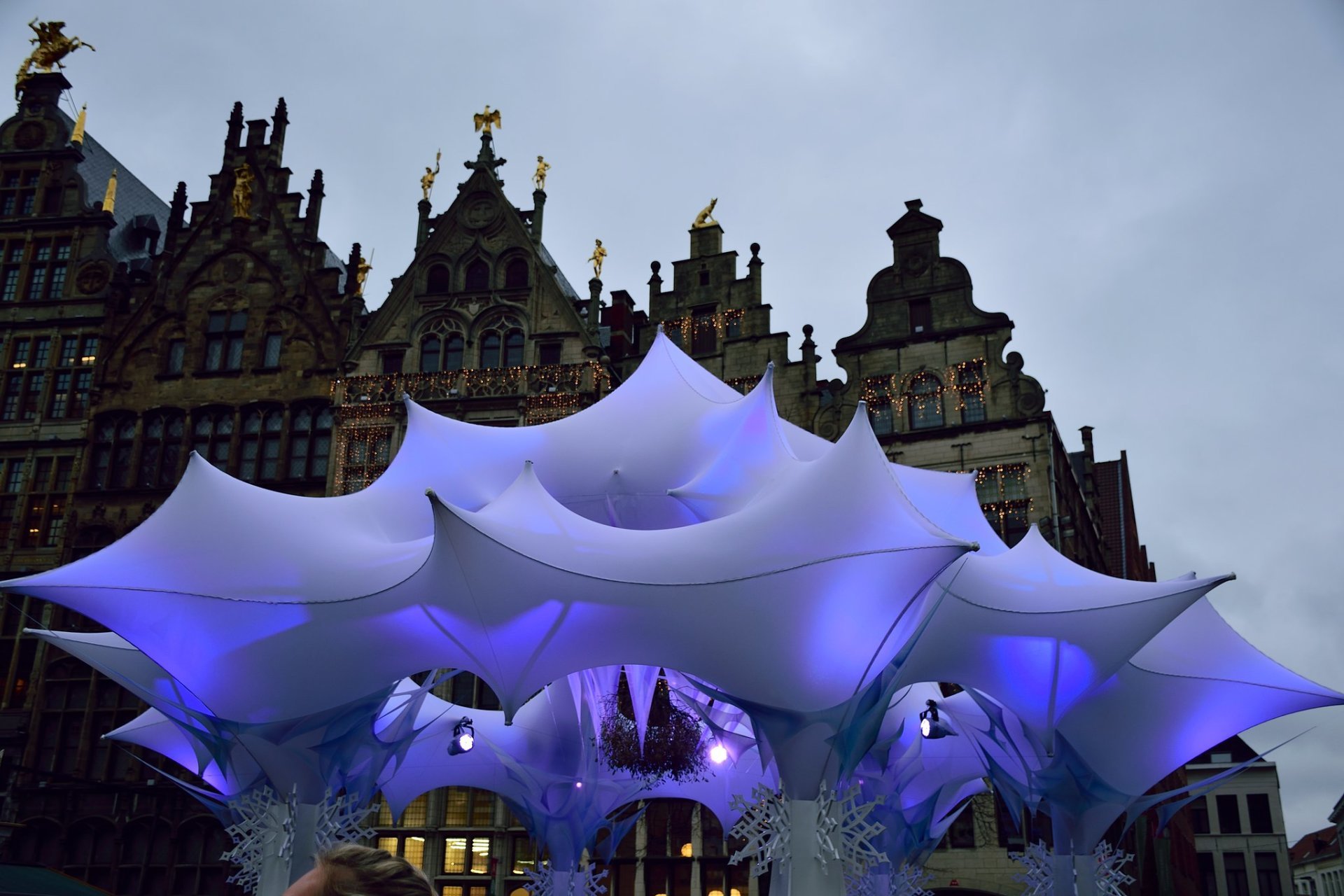 Christmas Market in Antwerp
The beautiful Christmas market in Antwerp stretches from Groenplaats to the historic Grote Markt, the central market square dating back to the 12th century. The impressive Flemish Renaissance architecture of Grote Markt looks even more beautiful when illuminated with the lights. Christmas market consists of about 100 stalls, offering delicious food, warm beverages, decor items, apparel, and various arts and crafts. Some of the most popular things include Belgian chocolate and iconic desserts like smoutebollen.
Groenplaats, located south of the Antwerp cathedral, is the place for most Christmas celebrations in the city. It hosts an ice skating rink, mini-golf, a Ferris wheel, and a live music stage. During the first weekend after opening, there's always plenty of entertainment, like music and fireworks. Groenplaats is a perfect place to have a glass of Glühwein by the open fire watching the bustling life around you. The Ferris wheel provides one of the best views of Antwerp city center and river Scheldt. Some amusement rides and kids' activities are also available.
Antwerp Christmas Market operates from noon to 10 pm on Sunday through Thursday. The hours are extended till midnight on Fridays and Saturdays.
Find hotels and airbnbs near Antwerp Christmas Market (Map)