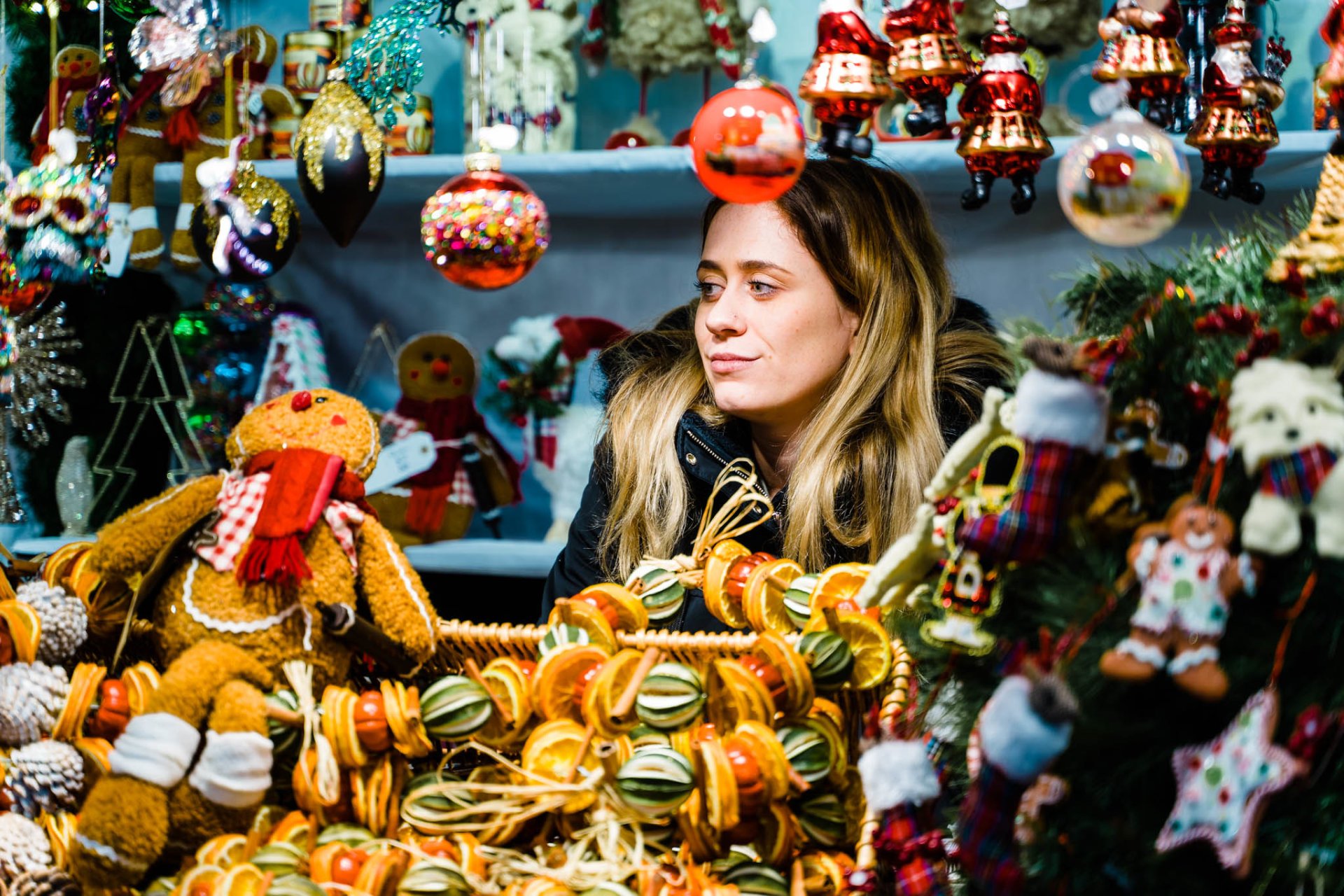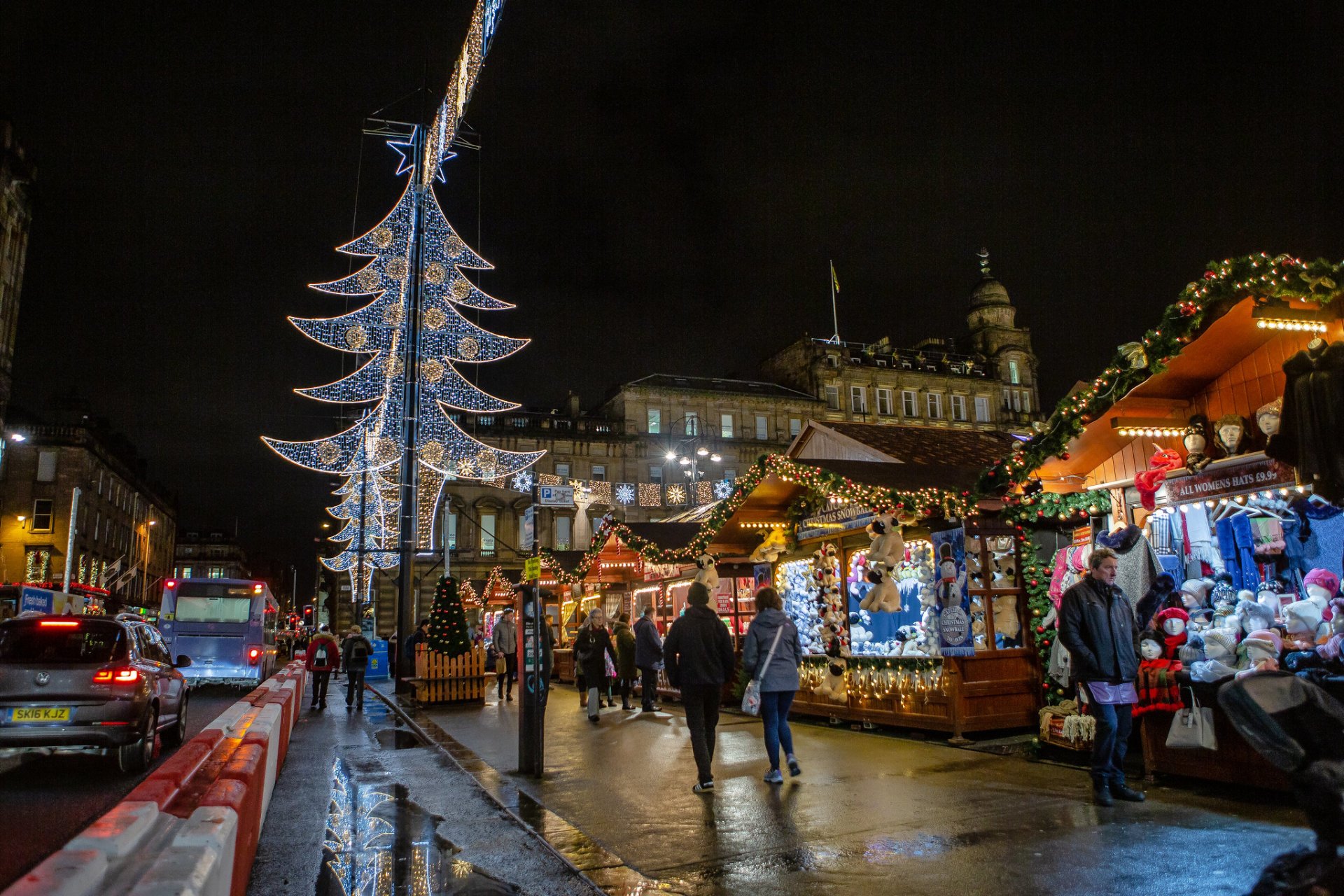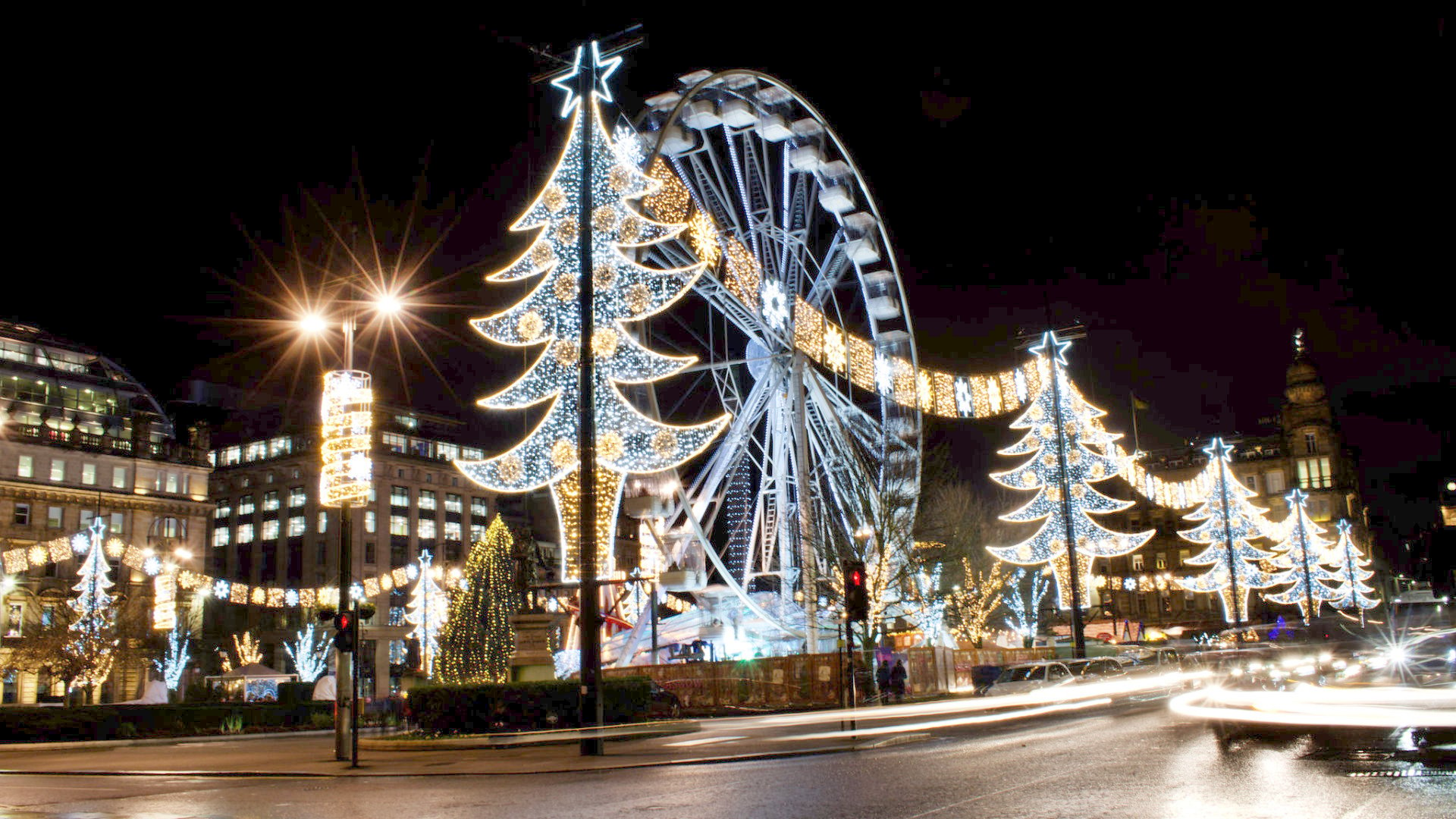 Being the most populous city in Scotland, Glasgow is also the national cultural hub of the country and home to a wide range of shopping centers, pubs, and bars. You'll find no shortage of things to do, no matter what season you visit this famous port city. But the holiday season, late November to late December, ensures a unique Christmas atmosphere throughout Glasgow city center, particularly at its two quaint Christmas markets, scattered on George Square and St. Enoch Square.
George Square Christmas Market
The most famous gathering point over the winter holidays must be George Square tucked in the very heart of the city. In addition to dozens of traders, offering exclusive gifts and festive treats, the local Christmas market boasts a 50-foot (15-m) Christmas tree, a huge ice skating rink, a Victorian carousel, and amusement rides for kids. The hours of operation are usually 10 am to 10 pm.
St Enoch Square Christmas Market
St Enoch Square hosts another great Christmas market, featuring over 50 cozy wooden chalets. Enjoy a beautifully ornated Christmas village while shopping with international traders. In addition to Christmas gifts, you'll find festive delicacies, such as traditional bratwurst, crepes, hog roast, and local favorite crispy duck rotisserie. St. Enoch Square Christmas Market is usually open from 9 am to 10 pm.
Besides visiting Glasgow Christmas markets, you will like to explore the city's Victorian and art nouveau architecture against a beautiful backdrop of dazzling holiday lights. Thus, you might want to stay in the city for more than one night. Check out available accommodations nearby on the map below. Also, for more information on the holiday fairs, please check Glasgow's official website or Facebook. Find the links in the External Resources section.
Find hotels and airbnbs near Glasgow Christmas Markets (Map)