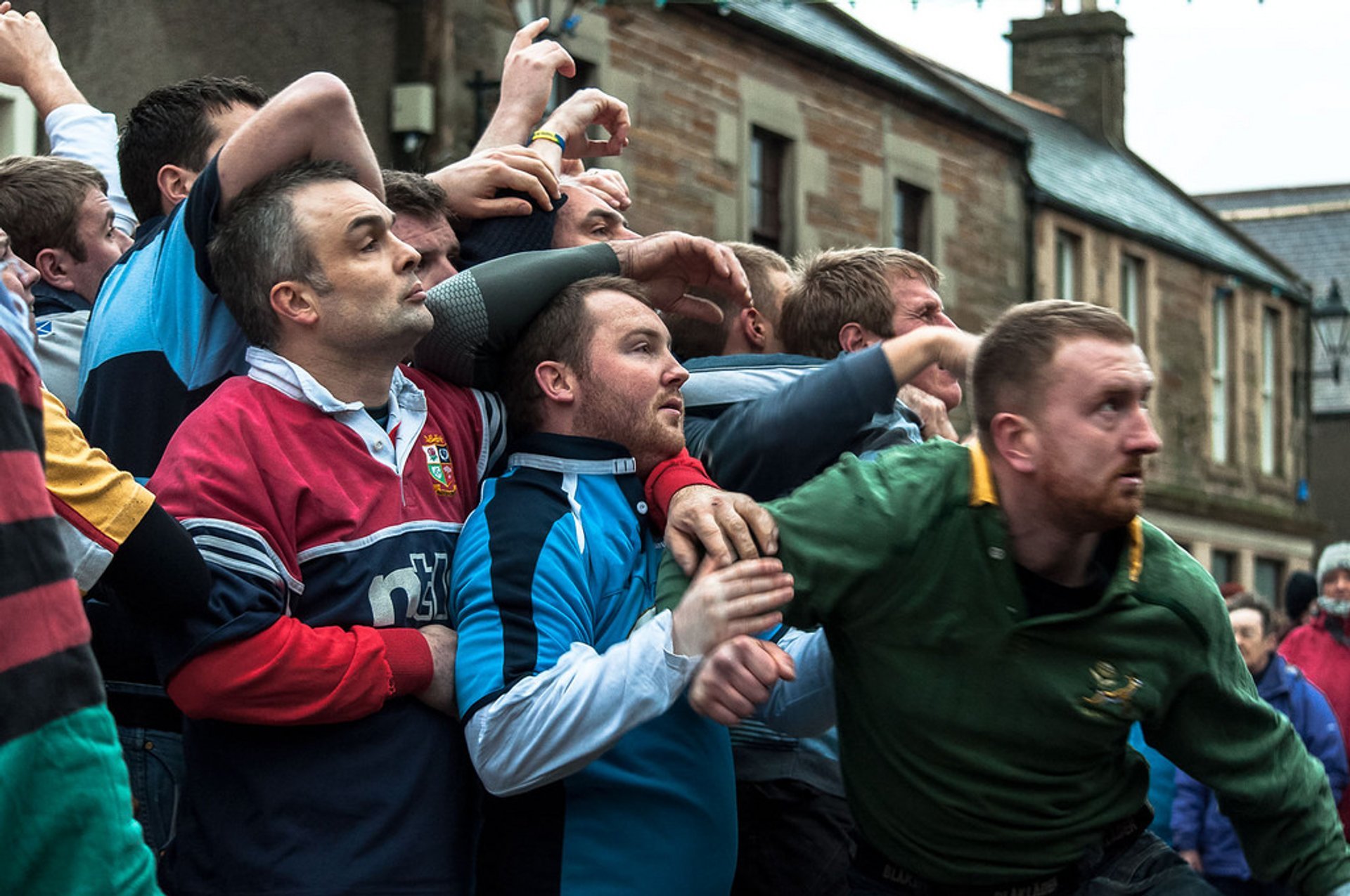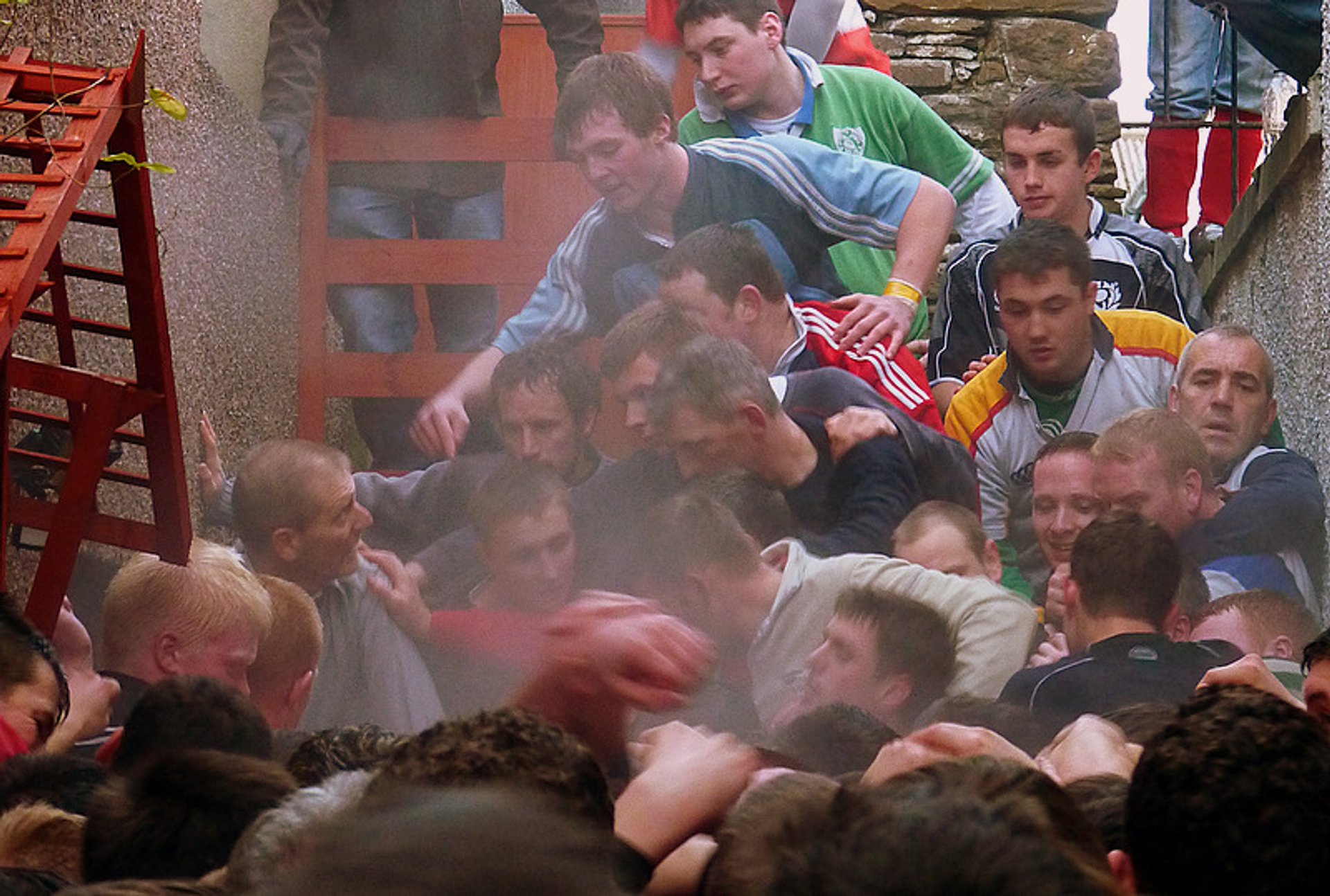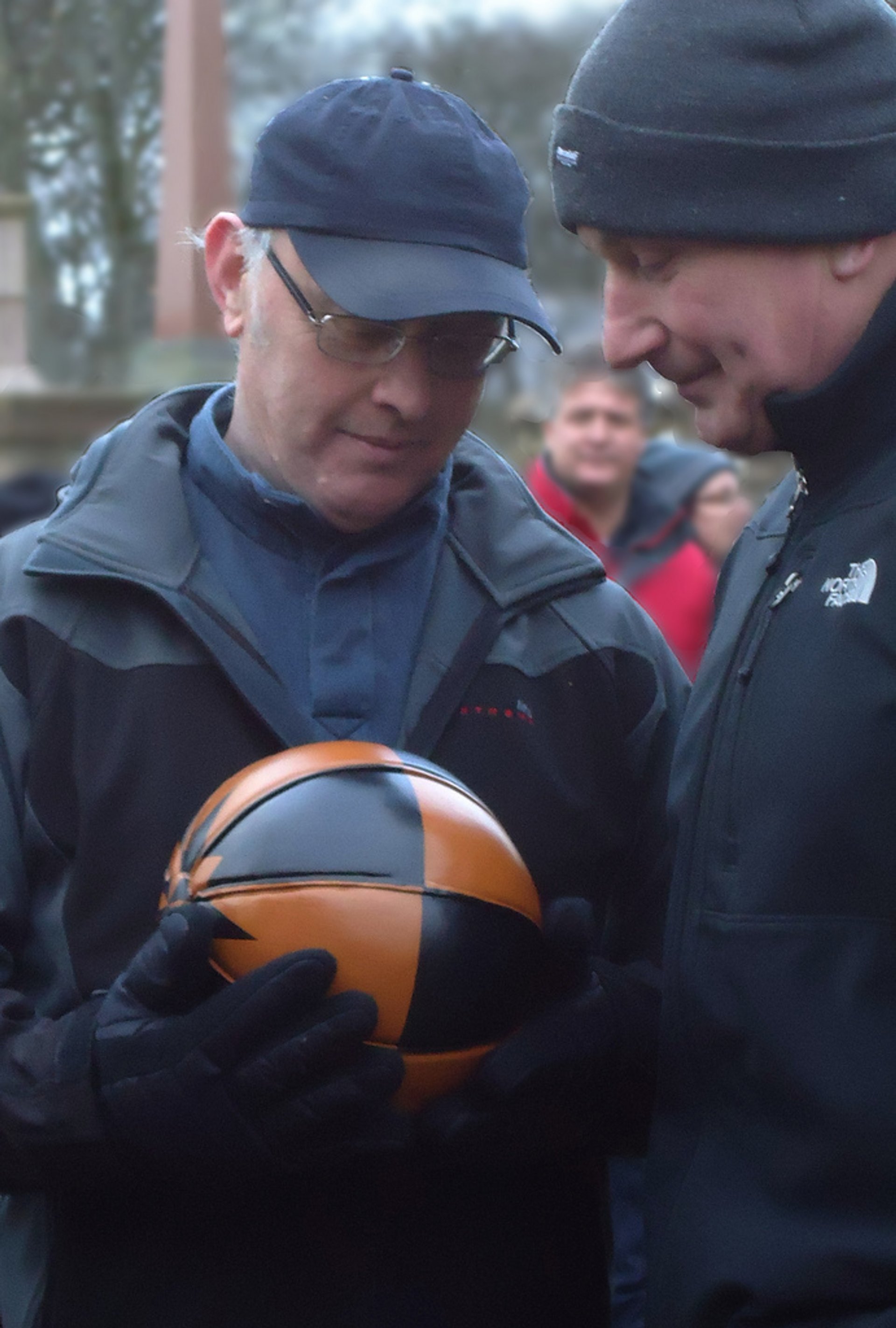 Ba' Game is a kind of football played in Kirkwall traditionally twice a year: on Christmas Day and more frequently on the 1st of January, hence it is also called New Year Ba' Game. The game is actually a battle between two teams Uppies and Doonies who compete for the leather trophy ball—the Ba'.
Teams' names originate from the Old Norse "gata" or road and regard those who come from Up-the-Gates side as the Uppies team, while those coming from the opposite side of Doon-the-Gates as the Doonies. The action starts at 1 pm when a veteran winner throws a leather ball into the crowd of hundreds of anxious men. Thousands of excited spectators observe the match that often continues for hours until one team overcomes the other one.
Interestingly, the townspeople prevent their houses from the possible damages by building wooden barricades on the eve of the competition.
The heated game often involves jumping into the icy waters of the Forth river, but Scotsmen and women are not afraid of such a trivial discomfort.
The female Ba' Game, however, was only held twice through Scottish history—in 1945 and 1946. The story has it that they were much too devoted and their feverish battles were too dangerous and thus were stopped.
We can draw some parallels between the Ba' Game with the Lelo Burti in Georgia, as both games are rooted in the traditions, and participants, as well as spectators, have a similar experience, even though the rules are so different.
Find hotels and airbnbs near The Ba' Game (Map)