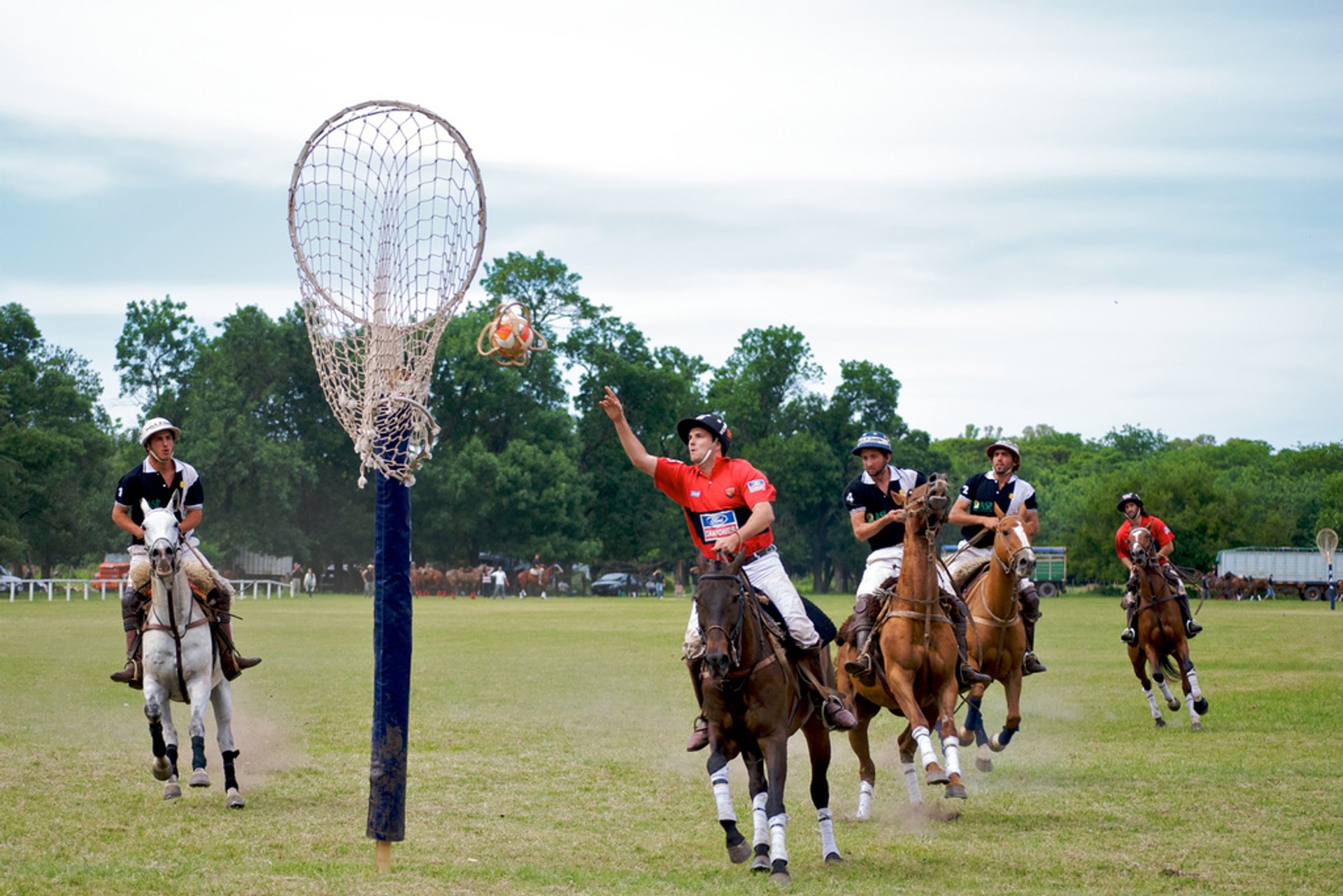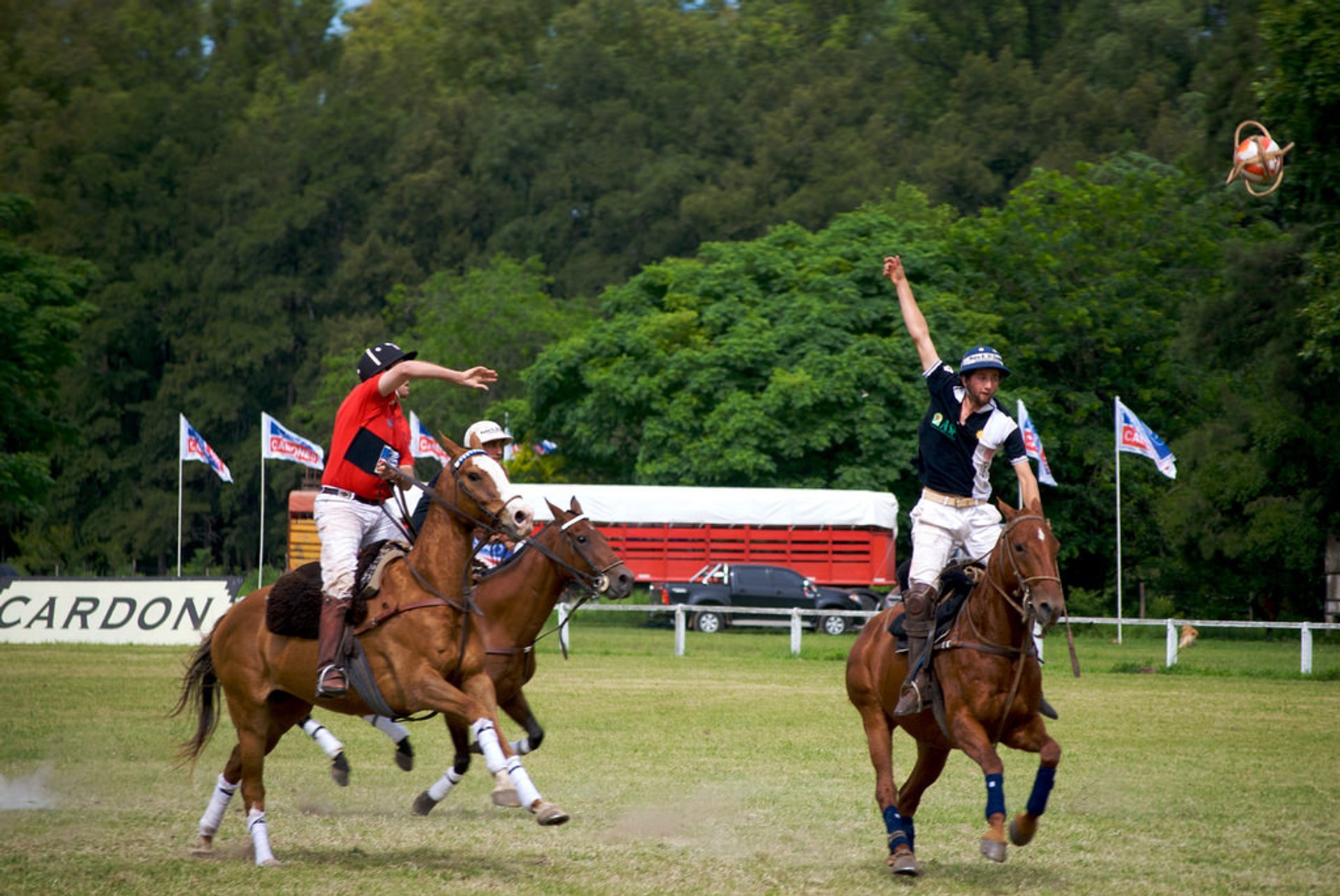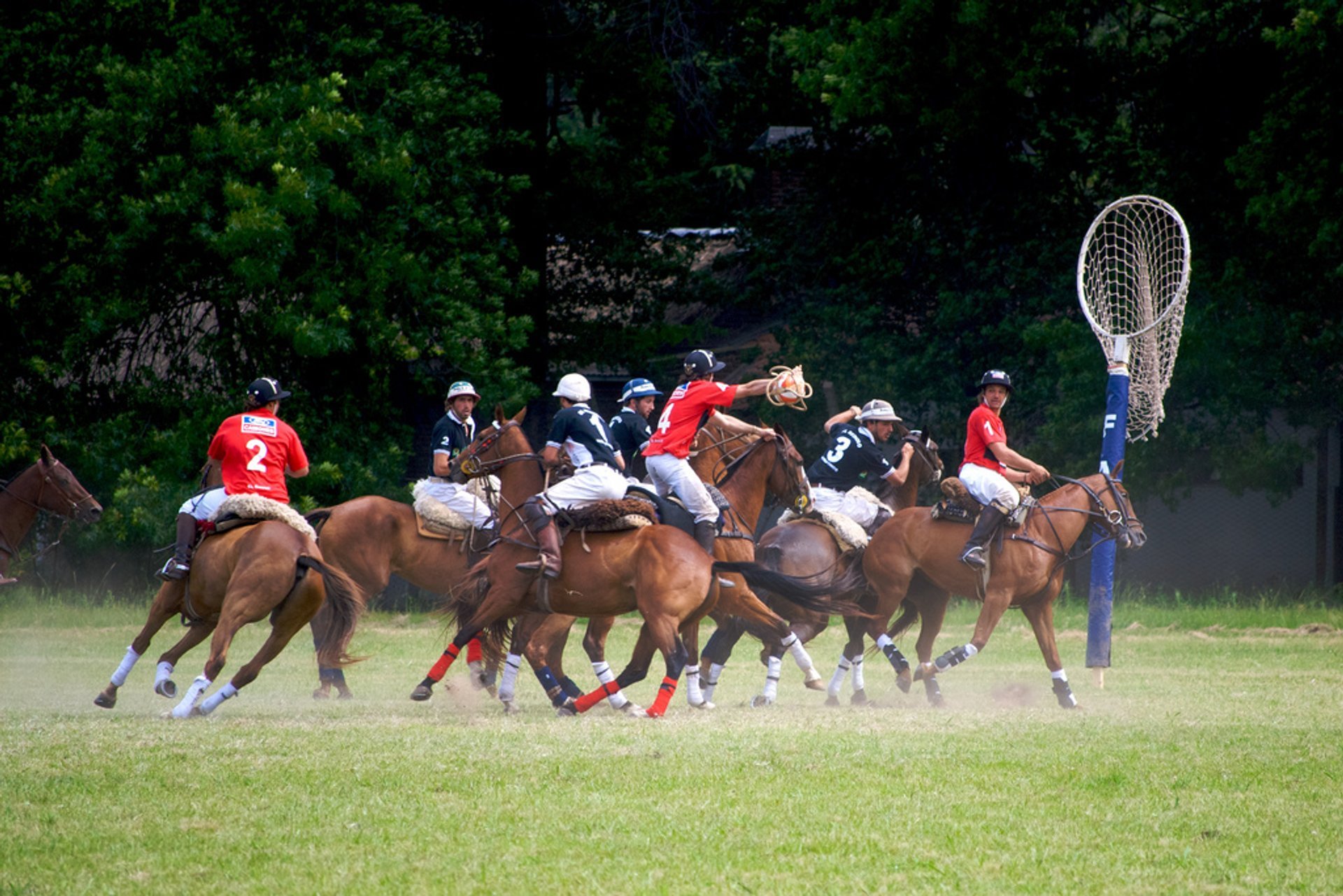 See accommodations nearby
Pato is the native equestrian sport of Argentina, which combines elements of polo and basketball. Since 1953, it has been the official national sport.
Pato in Spanish means "duck." Why duck? Initially, a live duck was sewn into a leather bag so that the head protruded outward, forming a ball. The game begins when the two most powerful players pull the handles until one of them does not possess the ball. At this moment, the player rushes from his place on horseback to the goal, closely pursued by another team, which, overtaking him again pulls the ball in the opposite direction.
The goal of the game is to have one team run all the way to their goal with the ball. The game was usually played between two neighboring ranches, and the team that first reached its ranch was declared the winner. Of course, the treatment of a poor duck was not at all humane. So, later it was replaced by a real ball.
Today, the ball has six handles of convenient size. Two teams of four people, each of which rides a horse, try to take the ball from another team. At the end, they must put the ball in a vertical ring similar to the basketball hoop, which is located at opposite ends of the field.
The field for the game is large, so Pato is played in special areas and usually outside of cities. Since Pato is a national game, there are Pato clubs and tournaments in Argentina. They usually take place from February to mid-December. The most popular tournament is the Abierto Argentino de Pato, in which the most famous Pato Clubs of Argentina compete for the title of the best team.
The most famous Pato matches are usually held in Campo Argentino de Polo, located 18.64 mi (30 km) from Buenos Aires.
Find hotels and airbnbs near Pato (Map)