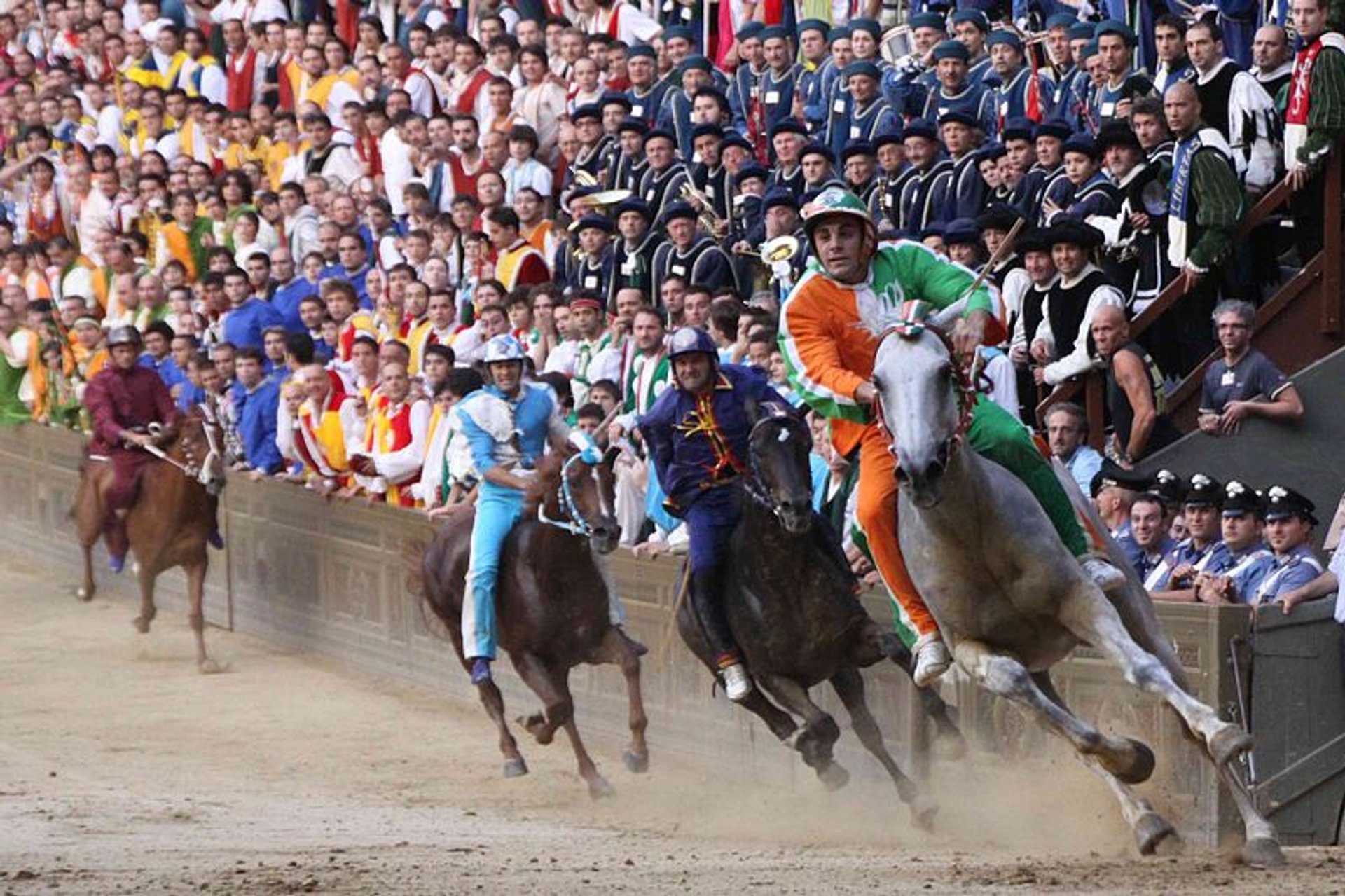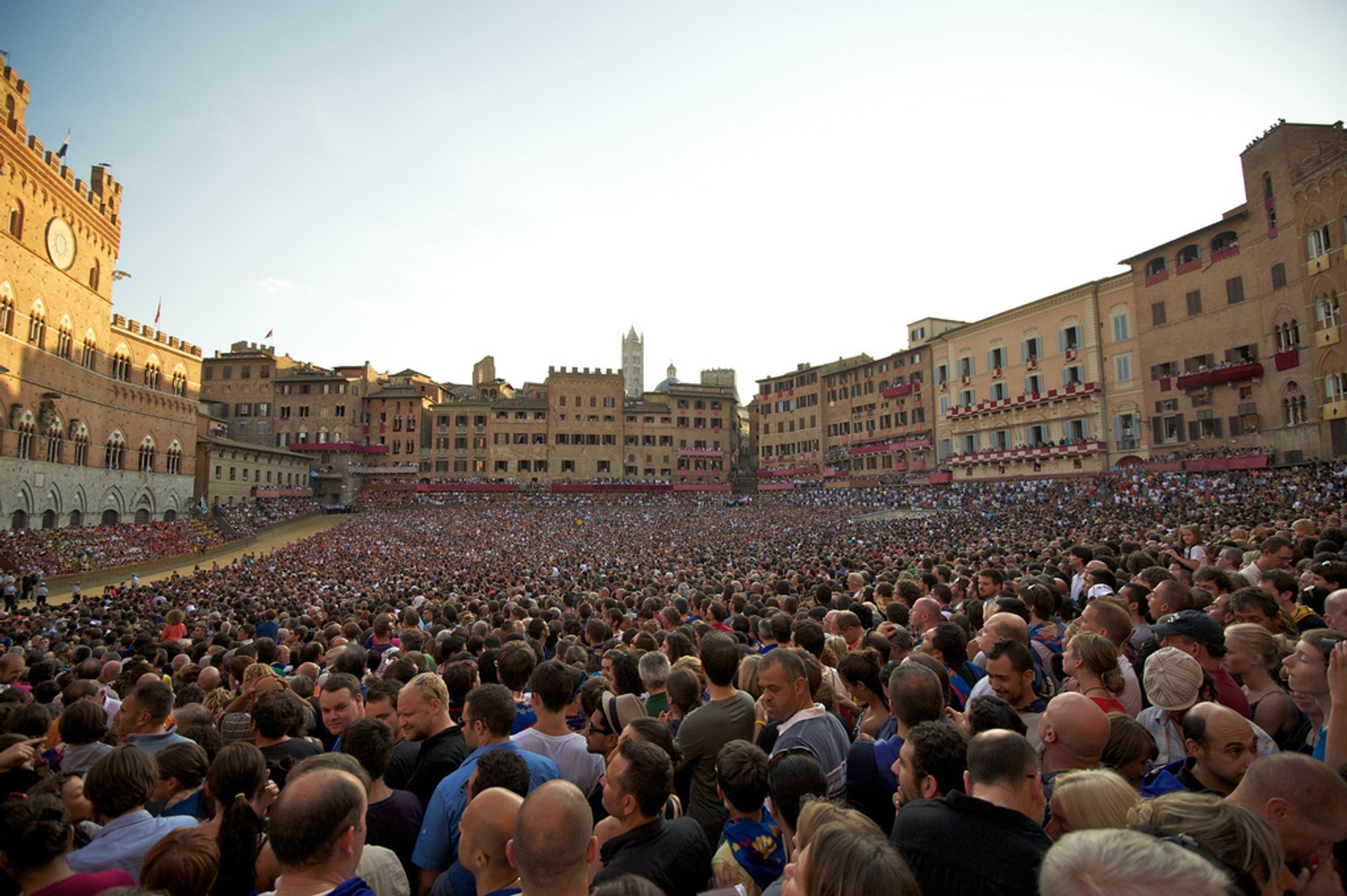 Siena horse races are what Siena residents are passionate about the most. They hold competitions twice a year; on July 2nd to honor Madonna of Provenzano and on August 16th, in honor of the Virgin Mary's Assumption. Both events take place at the Piazza del Campo and attract thousands of visitors.
The city is divided into a number of "contrade" or areas, each with its colors and symbols. During the race, representatives of different areas challenge each other and compete fiercely for the first prize. According to some sources, this tradition appeared in Siena as early as the 6th century.
The 17 existing contrade are: Eagle, Snail, Wave, Panther, Forest, Tortoise, Owl, Unicorn, Shell, Tower, Ram, Caterpillar, Dragon, Giraffe, Porcupine, She-Wolf and the Goose. Each group has its emblem and colors. The flags and emblems are displayed along the streets long before the beginning of the race.
On the day of the race, each contrada blesses its horse at about 3 pm, and then all the horses gather for the parade with over 600 participants, and march through the city center. At 5 pm, the parade arrives to the Piazza del Campo, where the race commences.
The race course that circles the Piazza del Campo is covered with a thick layer of dirt. The jockeys who ride bareback run for three laps. The whole race usually lasts for about 90 seconds. Sometimes jockeys get thrown off the horses during the turns which often leads to serious injuries.
Find hotels and airbnbs near Palio di Siena (Map)