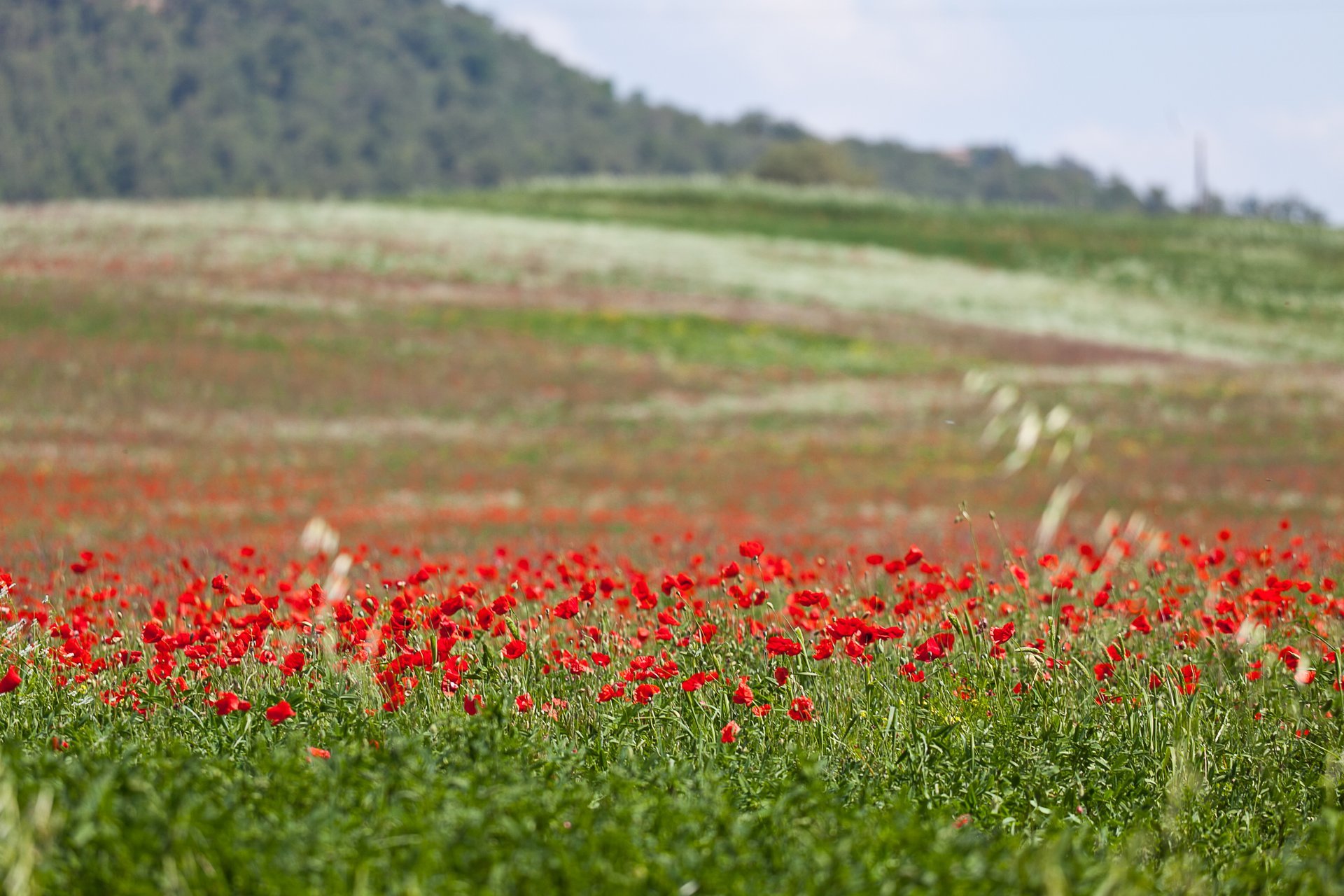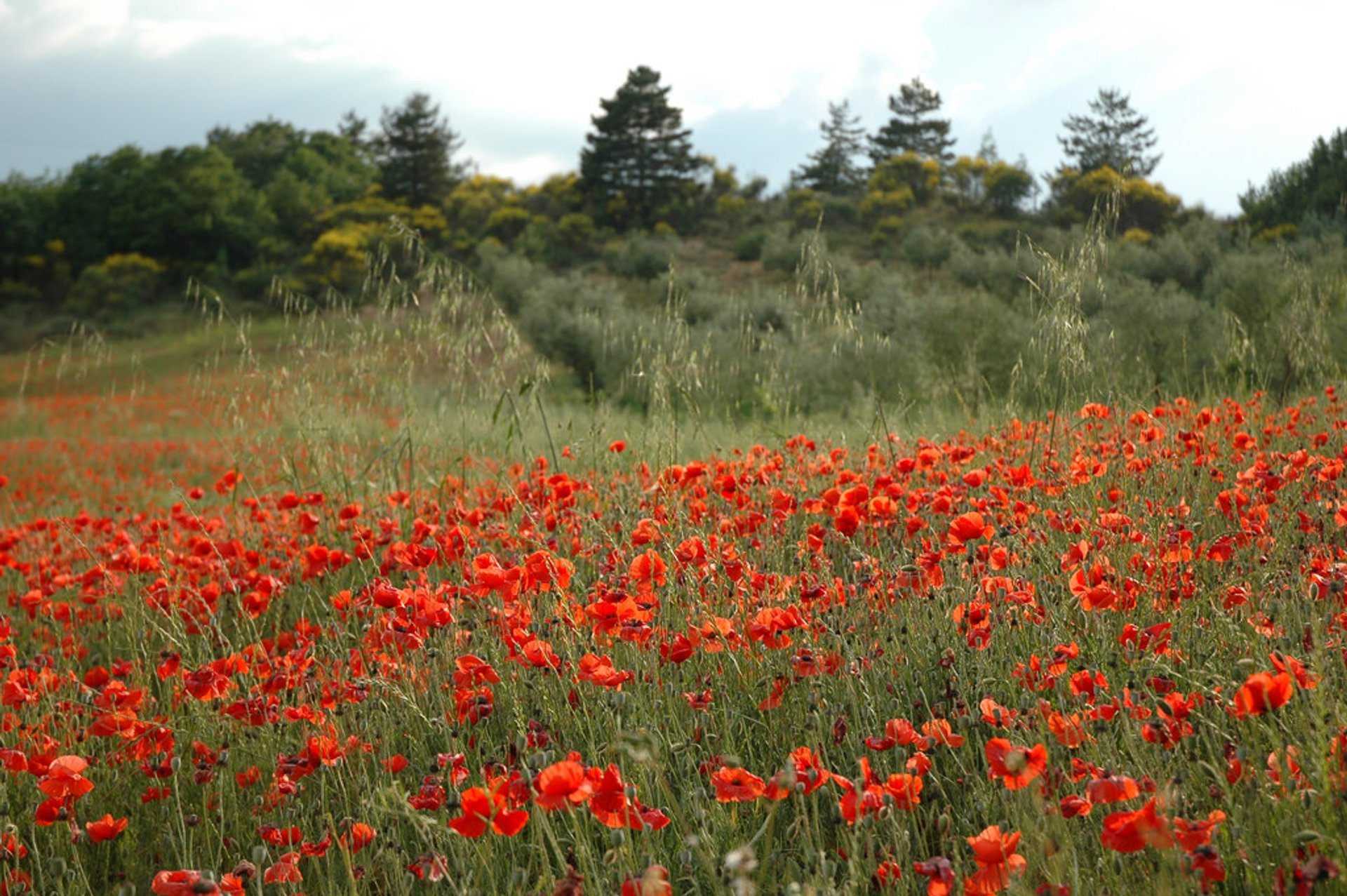 Spring creates many photo opportunities in Tuscany. May colors the fields in bright red when thousands of wild poppies pop up out of nowhere. The poppies usually start blooming in late April after the rainfalls, and the impressive red carpets wrap the lawns of Tuscany well into mid-May. At some locations, poppies mix with pink sainfoin, and it's even more impressive!
Best places to see wild poppies in Tuscany
The best place to marvel at vast poppy fields is Val d'Orcia, which stretches from Siena to Monte Amiata. In some villages of the region, you can try dishes prepared with poppy leaves: it could be ravioli or a frittata. The coastal area of Maremma also has plenty of poppy fields. Castiglione della Pescaia is one of the most beautiful locations to look for flowers. Another beautiful spot is Lago dell'Accesa in the municipality of Massa Marittima. Pienza vicinity also has some scenic poppy spots. Poppies can grow on agricultural fields if no herbicides were used. So they also symbolize organic farming, popular in Tuscany. Foreste Casentinesi National Park is a great spring destination thanks to the abundance of wildflowers. It has a beautiful landscape dotted with poppies, anemones, purple saxifrage, and other flowers that create a colorful carpet.
Find hotels and airbnbs near Wild Poppy Bloom (Map)