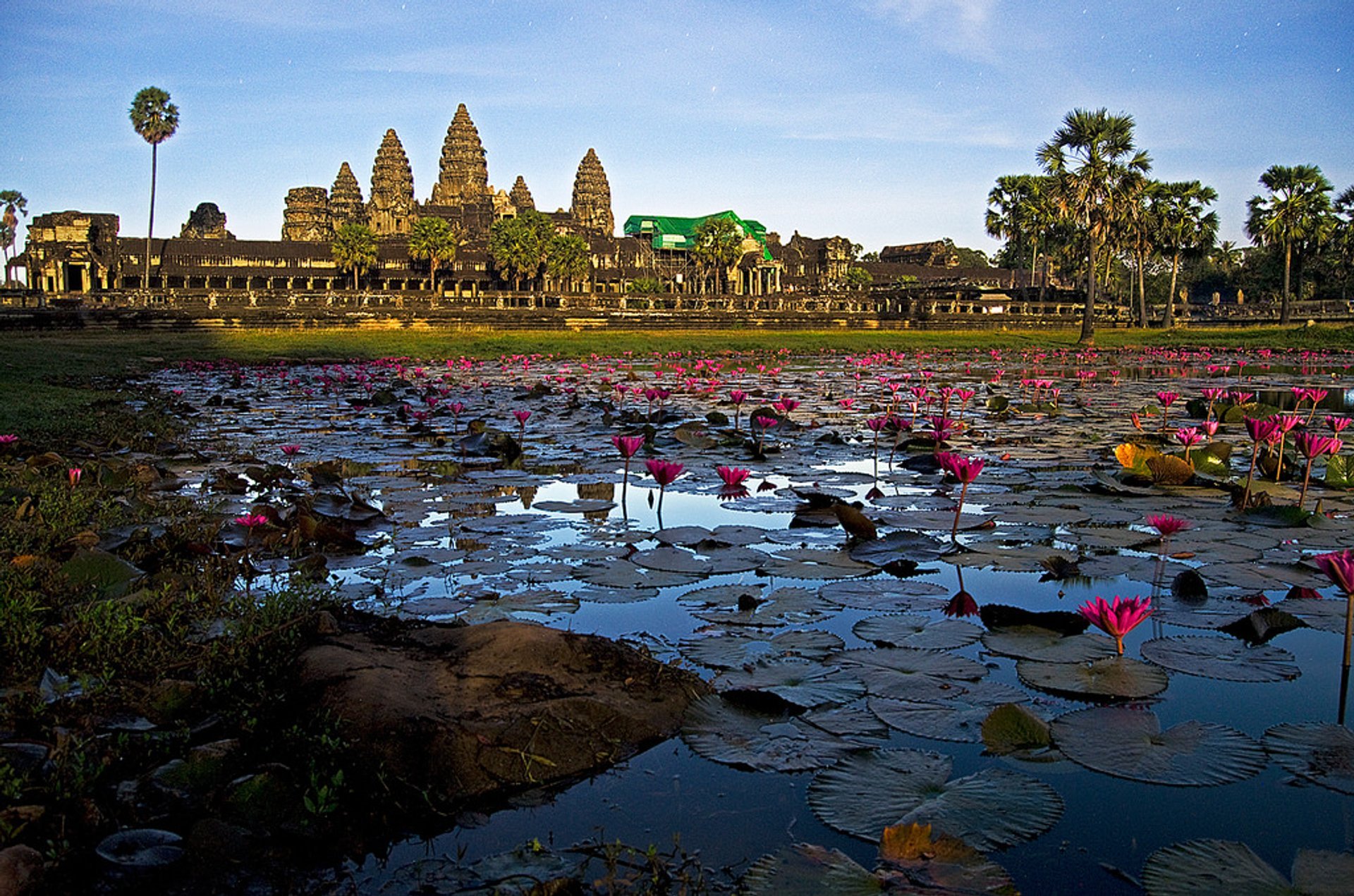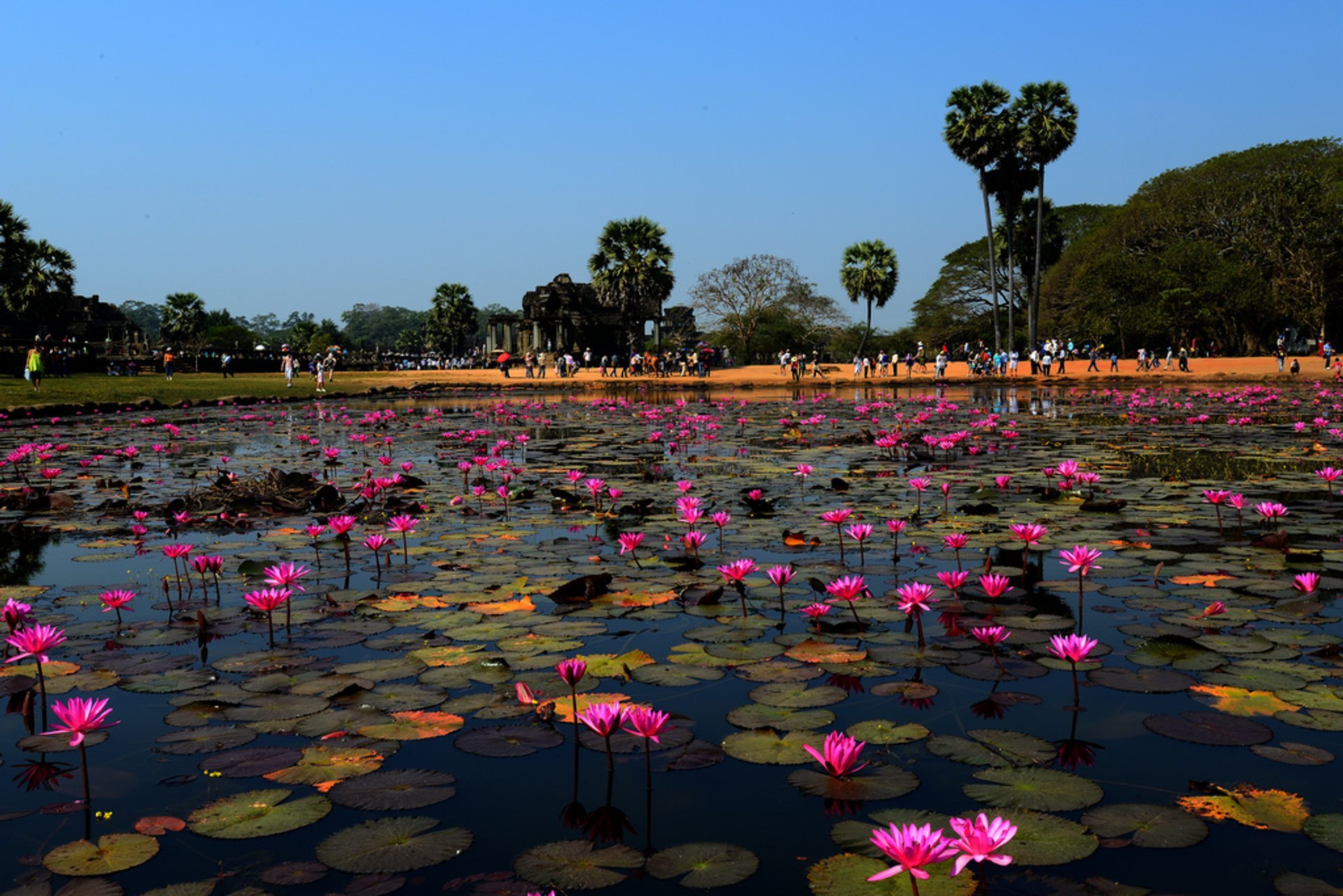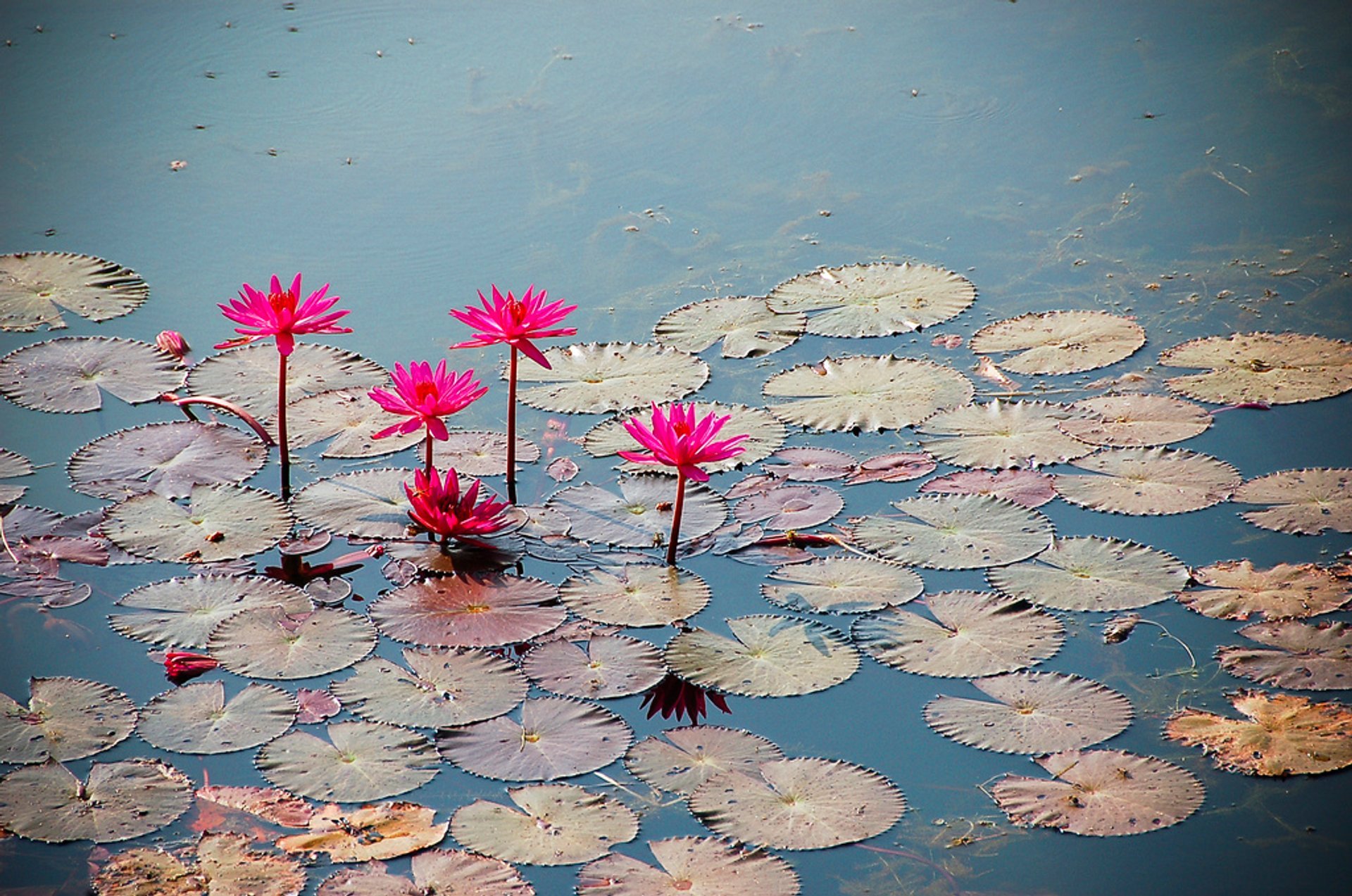 The lotus season in Cambodia starts in April and ends in October when the weather becomes very hot. During this time, you can visit many lotus ponds near the Angkor Wat temple. Also, several lotus farms are growing it for commercial purpose.
Some of the lotus farms are open for visits, for example, Samatoa farm, located 25 minutes from Siem Reap not far from Angkor Wat. You can see a large lake occupying 81,000 sq.m (20 acres) with thousands of floating lotus flowers. This is one of the best places in Cambodia to take pictures of flowering lotus. The flowers from the farm are used to produce eco-friendly fabric. You can visit Artisans D'Angkor Center to see all stages of making fibers from lotus flowers as well as shop for lotus arts and crafts. Another lotus farm is located at Kamping Puoy lake between two mountains Phnom Ku or Phnom Ta Ngen, near Battambang.
Besides being simply beautiful, the flower carries a special meaning for local people and is considered sacred. According to ancient legends, it symbolizes enlightenment, purity, and creativity. When a lotus flower is fully open it represents full enlightenment and self-awareness.
Find hotels and airbnbs near Lotus Blooming (Map)