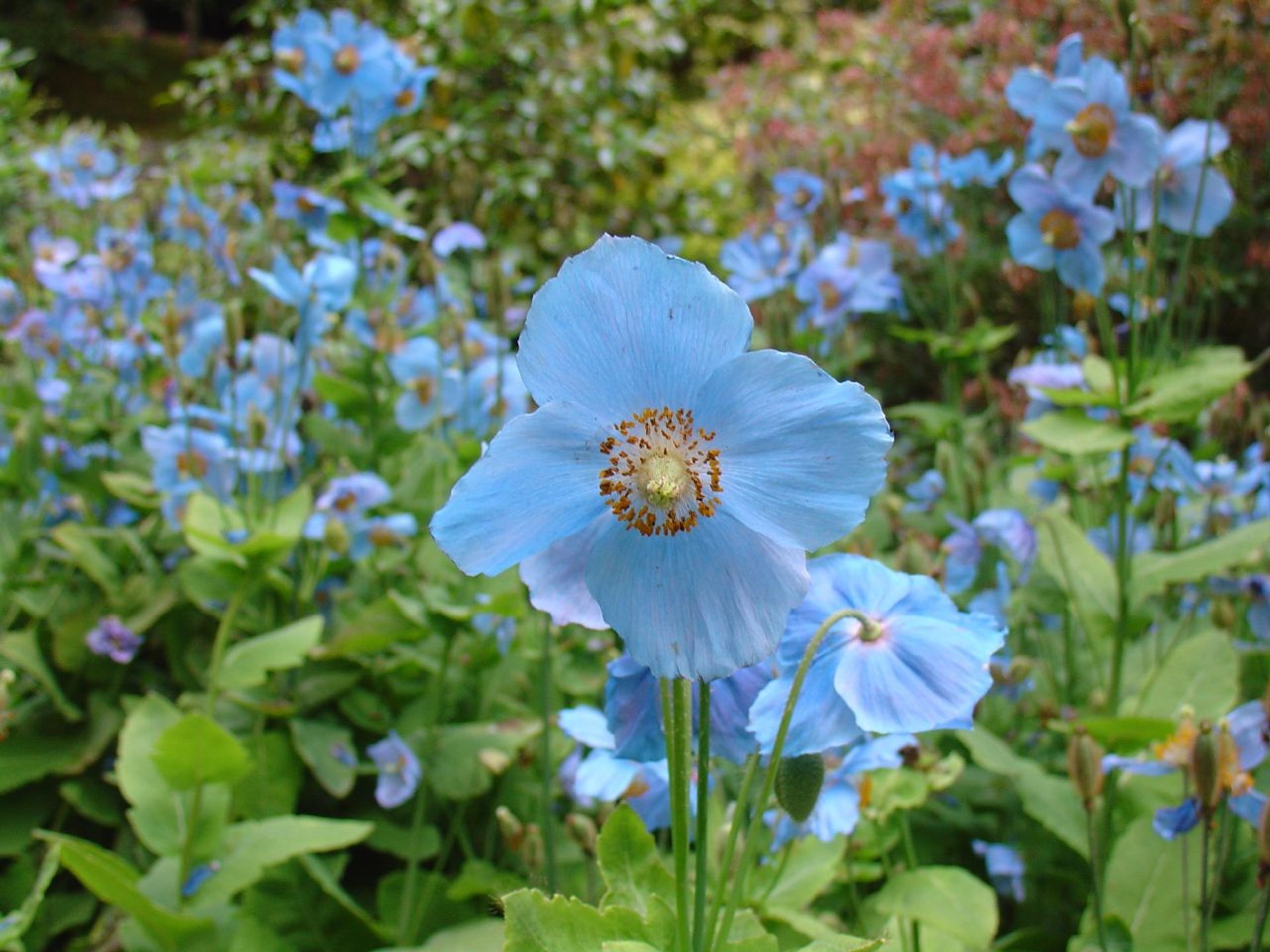 Show accomodations nearby
Himalayan Blue Poppy is sometimes called the "blue yeti of Bhutan," as this flower is really scarce, but many people try to see its beauty in its natural habitat.
Various kinds and colours of poppies can be found across the world, but the bright blue species grows only in Bhutan and only above the tree level. You have to reach a height of 3,500 meters in order to observe them and only between late May and July during their blooming period. Even though blue poppies are a scarce plant, you will not miss the bright spots among grey stones and dark mountain greenery in Haa and Cheli La.
Himalayan Blue Poppy Featured in