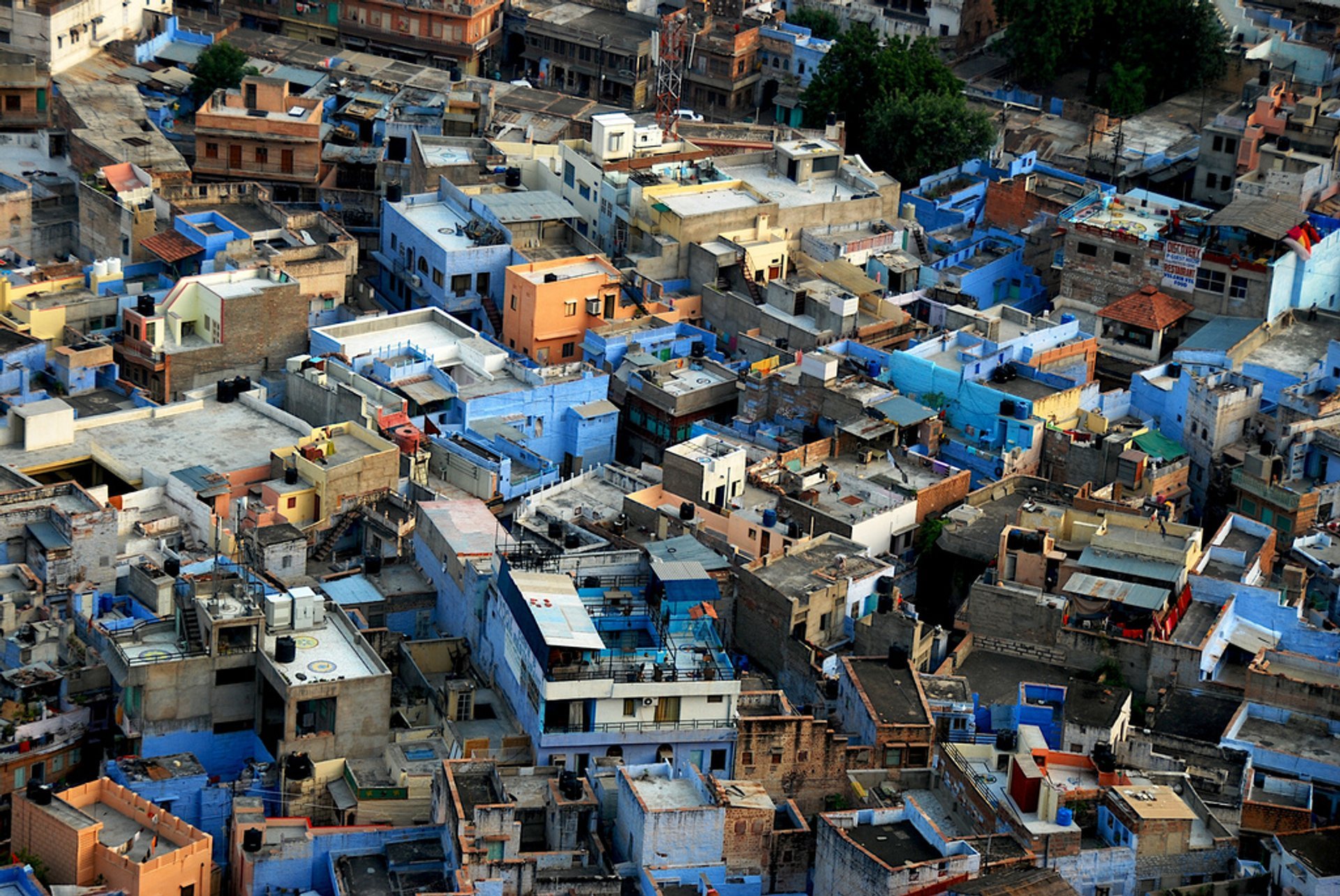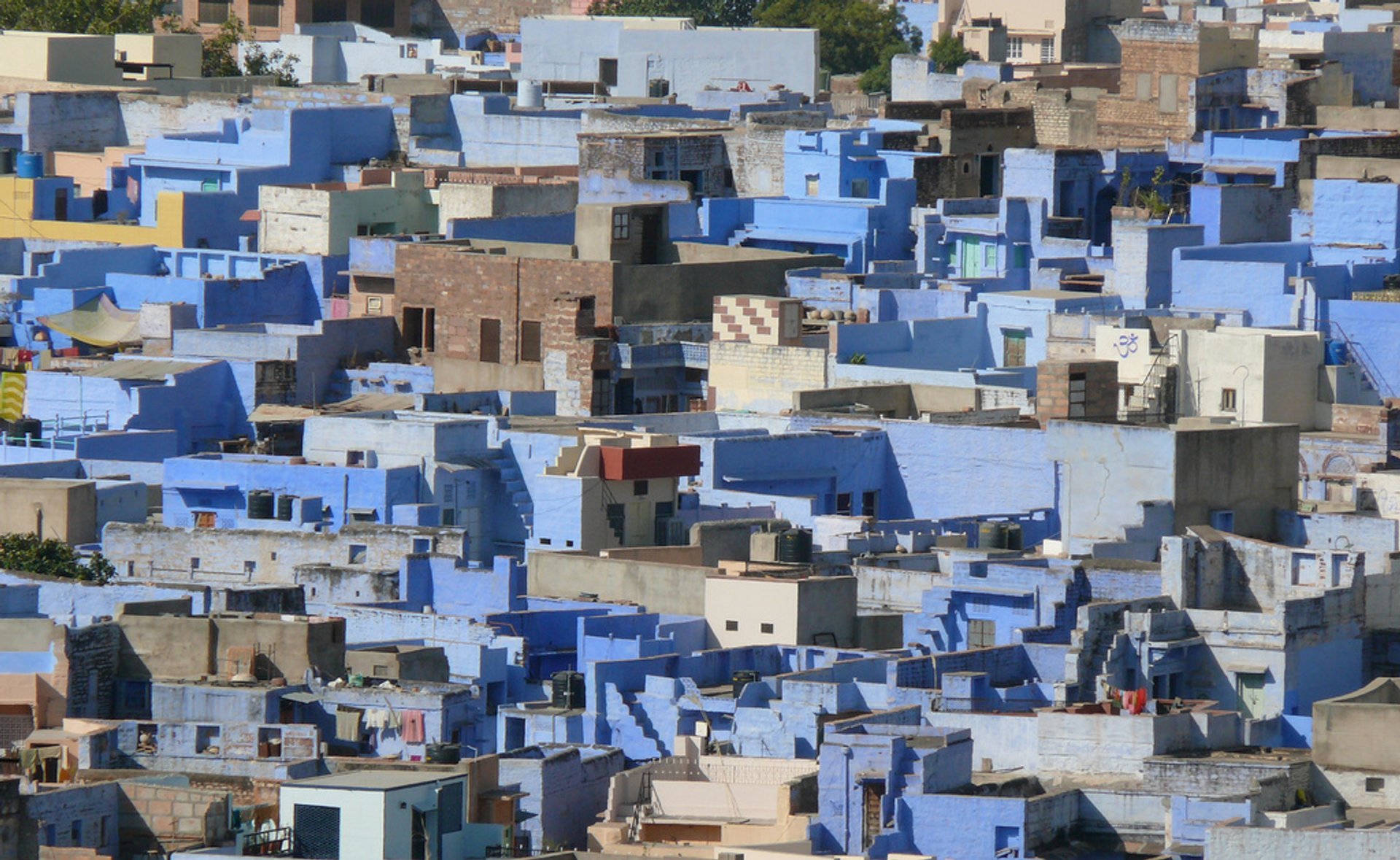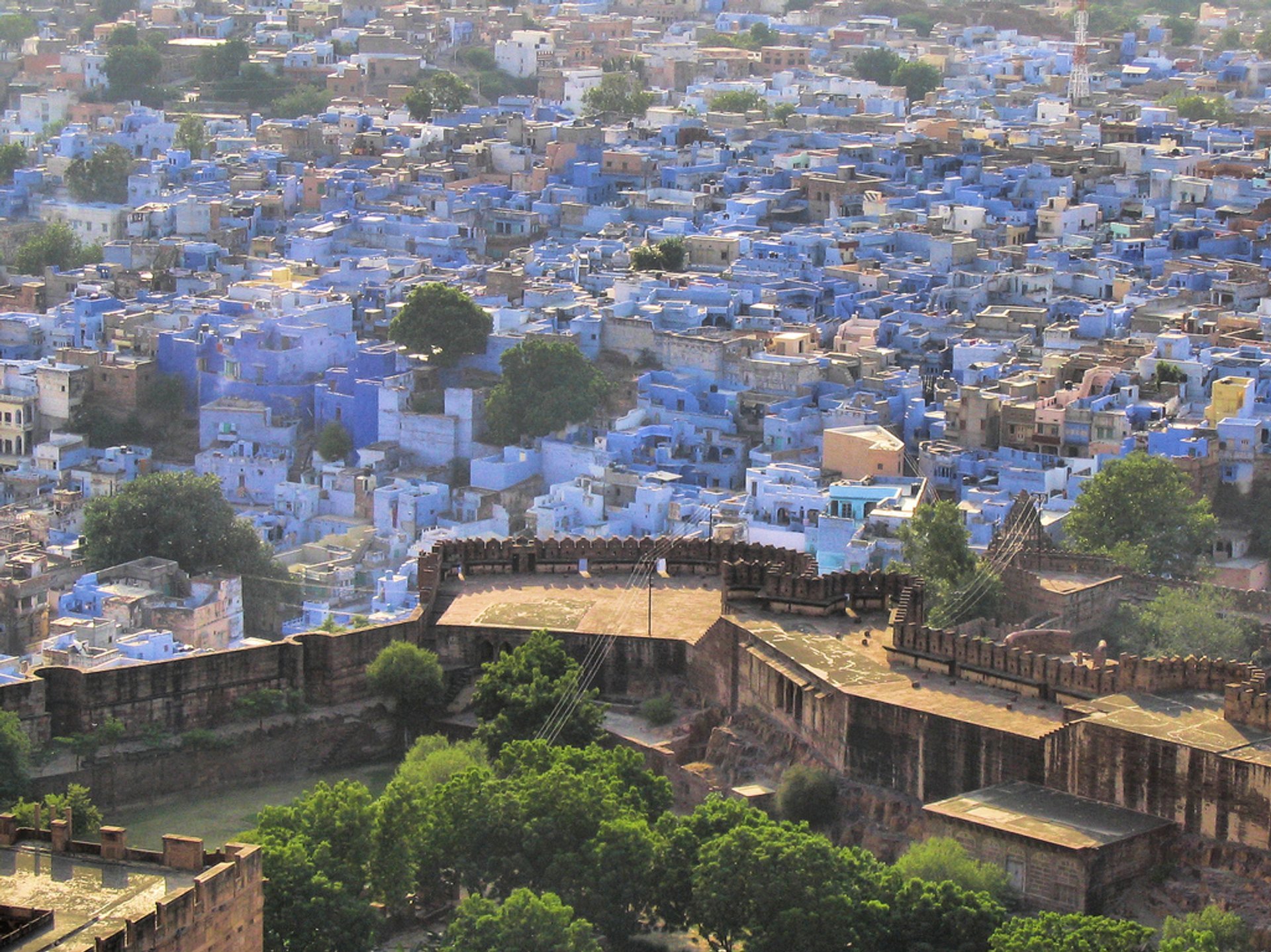 The city of Jodhpur is the second largest in the state of Rajasthan, founded about 500 years ago. In fact, not all neighbourhoods in Jodhpur have the same house paint. But, if you head into the older quarters of Jodhpur located by the centuries-old Mehrangarh Fort, that was founded in 1459, you will see that most of the houses in the area are indeed blue. Buildings with the various shades of azure stretch for more than 10 km along the walls of the old quarter.
According to one theory, the blue colour was associated with the Brahmins, India's privileged caste and the blue houses used to belong to their families. According to another theory, termites were the reason. Adding copper sulfate to standard whitewash, Jodhpur residents managed to keep annoying insects from damaging their buildings.
The Mehrangarh Fort towers over Jodhpur and is a perfect spot to see the abundance of blue houses in the city. The Fort is located on a 125 m hill, and its walls are 36 m tall. The best time to visit the city is October through March in terms of weather, while summer is extremely hot.
Find hotels and airbnbs near The Blue City of Jodhpur (Map)