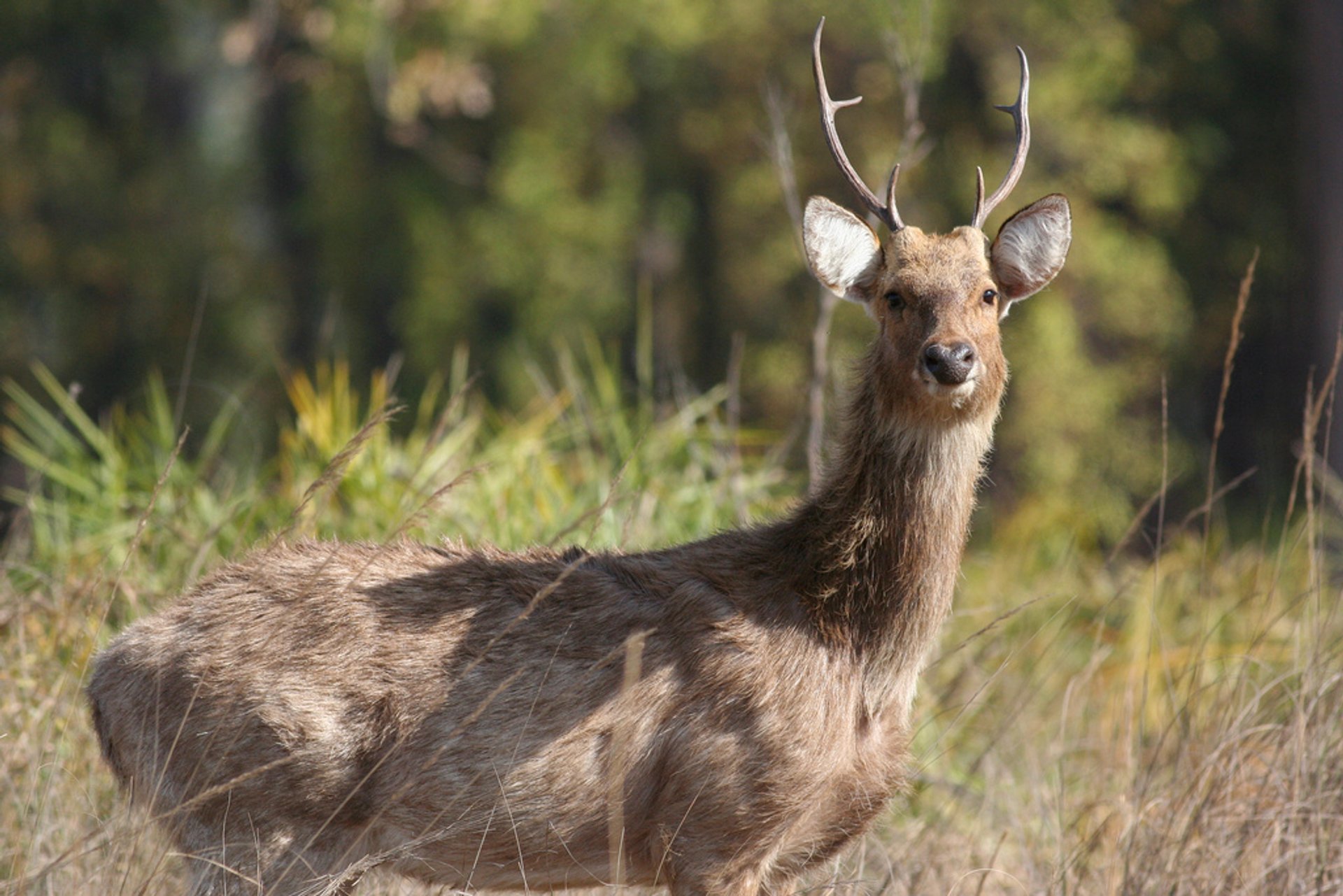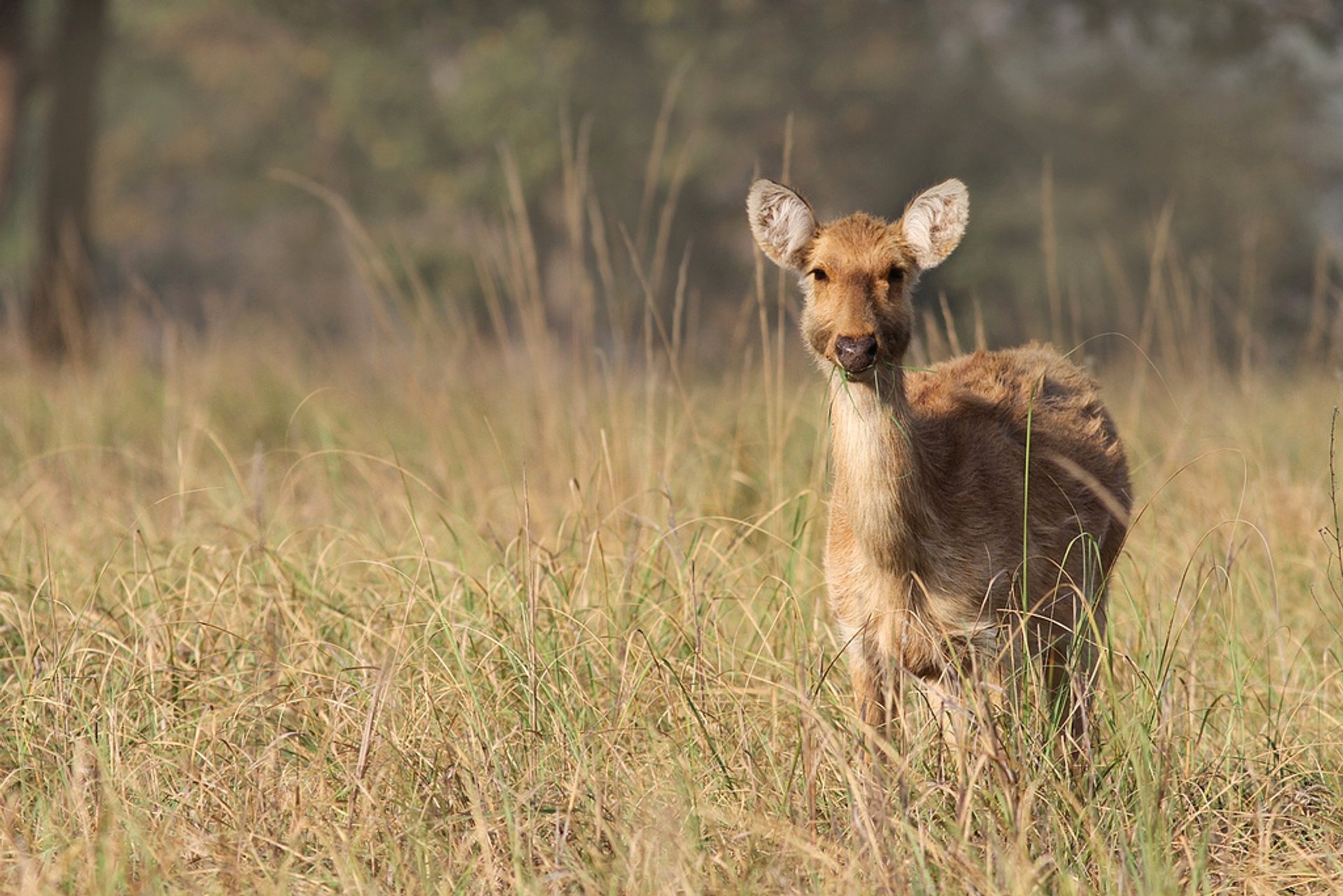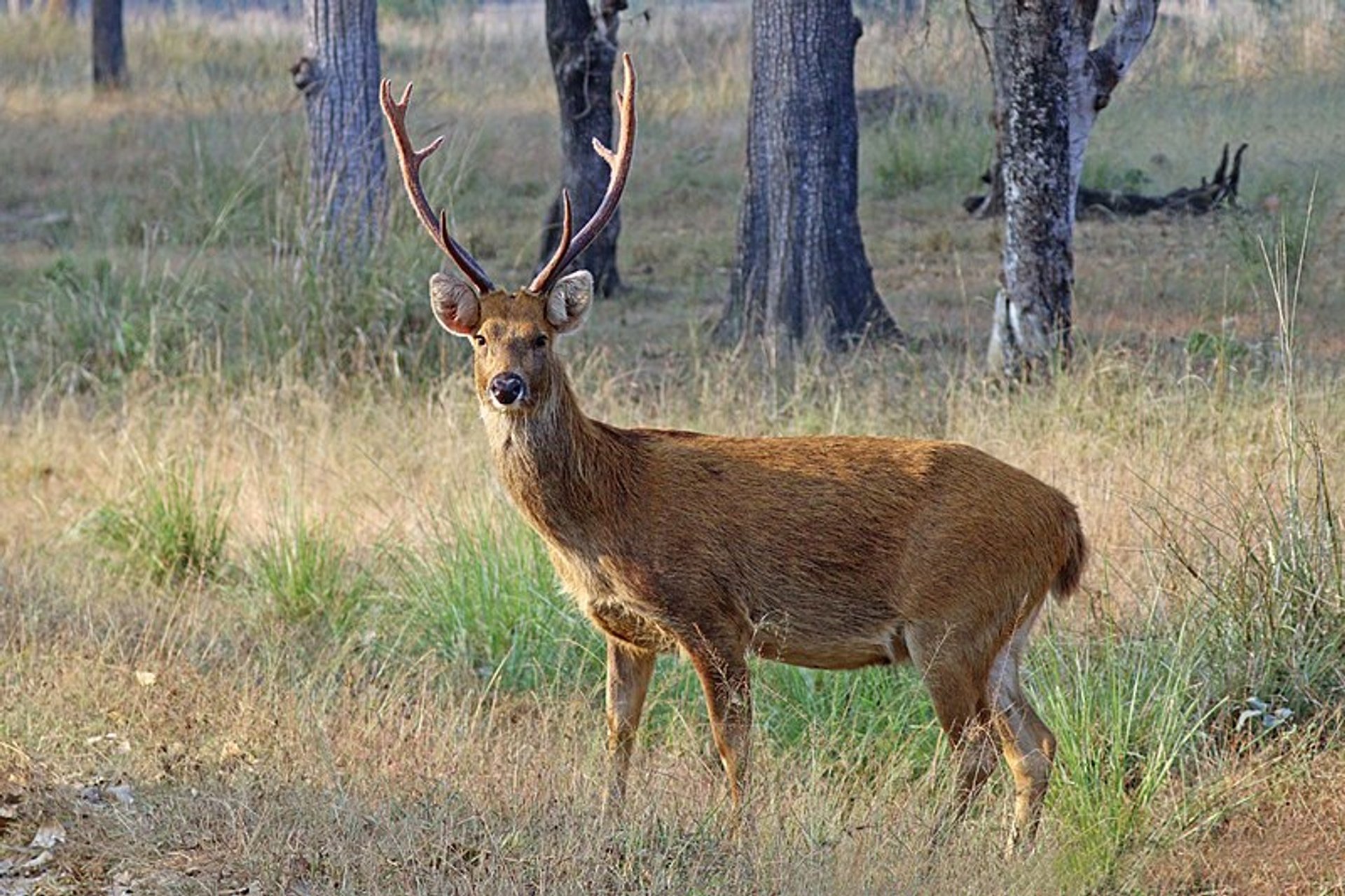 The barasingha or Cervus duvaucelii is a swamp deer, which used to be quite common in the Indian subcontinent. However, currently, Barasingha is extinct in Pakistan and Bangladesh. Its two populations in India are small. The other two populations can be found in southwestern Nepal. Due to a successful conservation program in Kanha Tiger Reserve, the swamp deer was brought back from the brink. There were only 60 deer in the reserve when the program started in the 1970s. Today there is about 450 Barasingha in the Kanha Tiger Reserve. It is now the only place where one can encounter the wild swamp deer. Barasinghas are really large, with golden brown hair, and look very impressive when you see them roaming through meadows at sunset.
Kanha Tiger Reserve is open from mid-October to June. It's a very popular place so book your safari a few months in advance.
In the Assamese language, the deer's name—dolhorina—originates from the word swamp. The name Barasingha refers to the number of tines on a deer's antlers. Barasingha can be translated as "12-tined" from Hindi. Branderi Barasingha is the symbol of Madhya Pradesh state in Central India.
Find hotels and airbnbs near Barasingha (Swamp Deer) (Map)