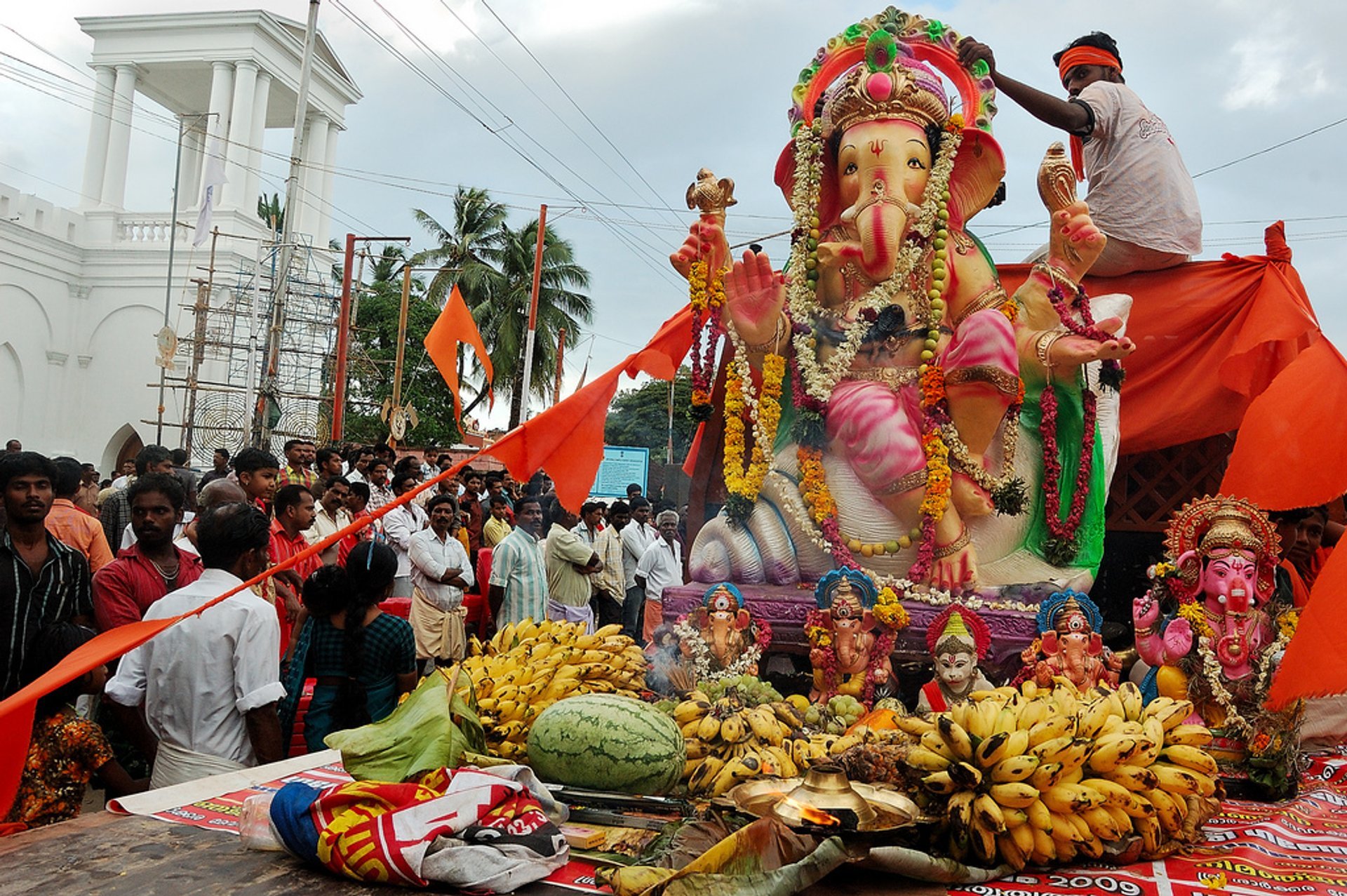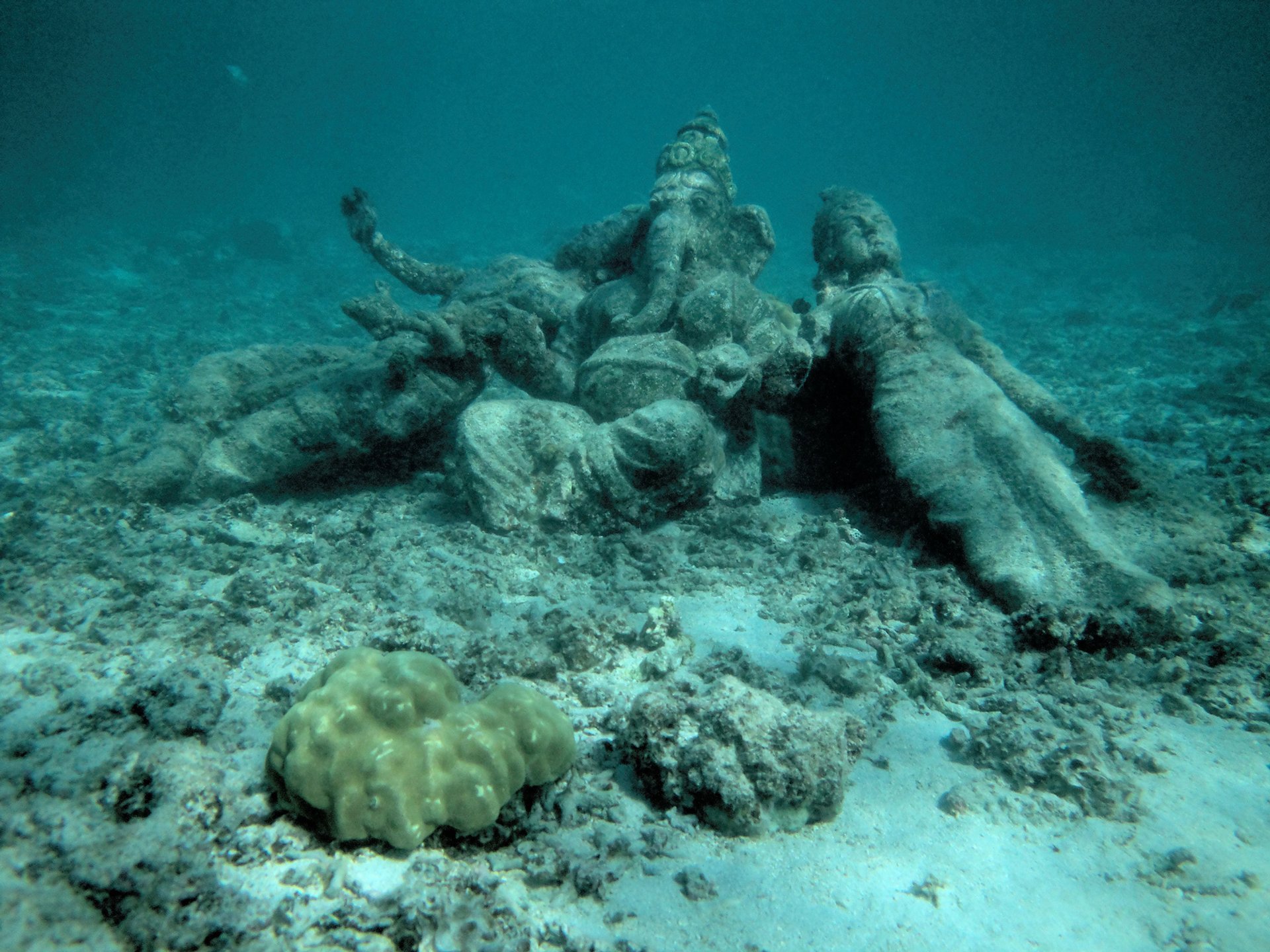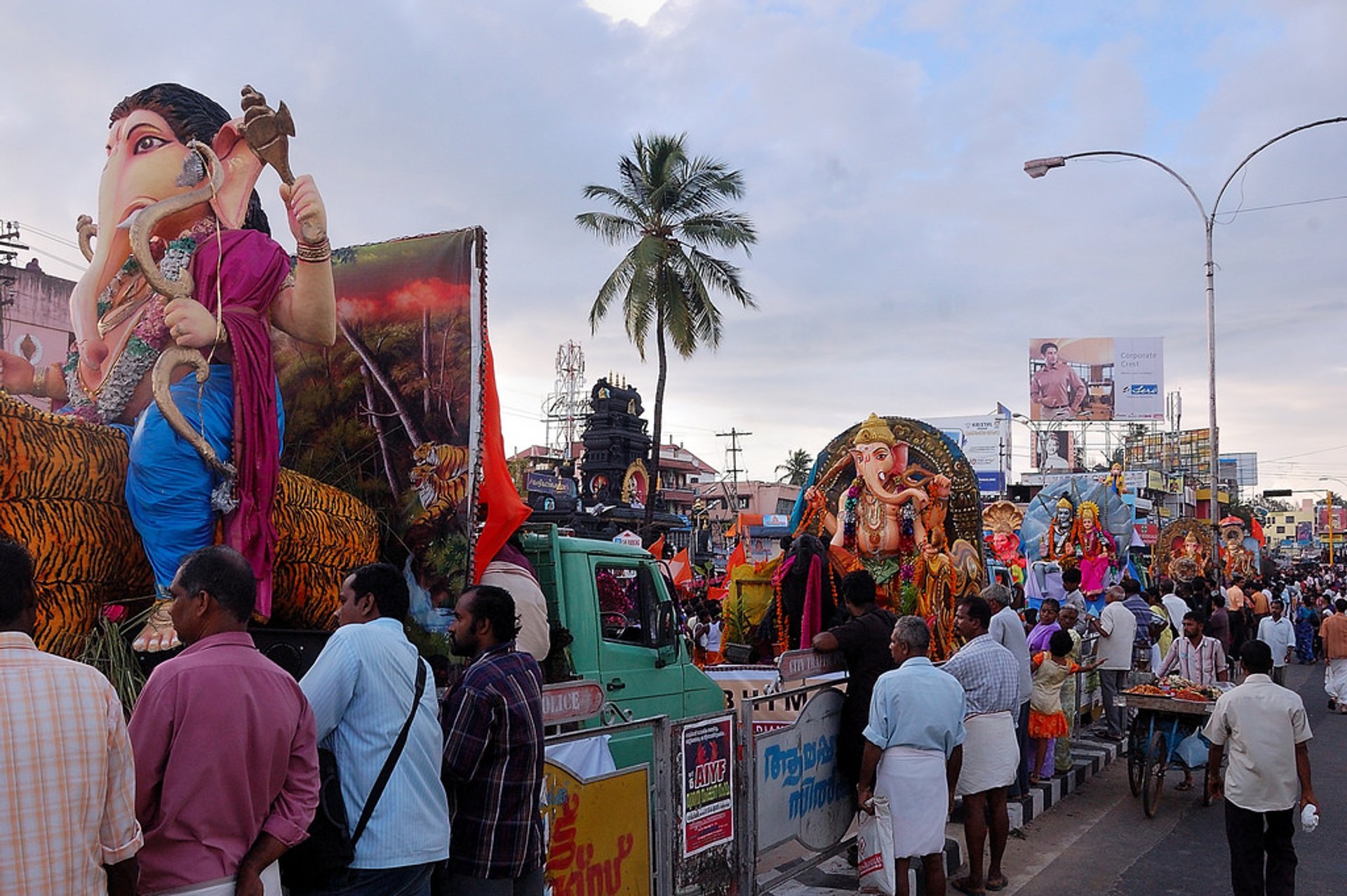 Ganesha Chaturthi is a ten-day Hindu festival celebrated in honor of the elephant-headed God Ganesha's birthday. Ganesha was the younger son of Lord Shiva and Goddess Parvati, and is known by over 100 different names and is the Lord of arts and sciences and the deva of wisdom. Ganesha's blessings are invoked at most religious ceremonies as he is the one who clears all obstacles to success. He is the donator of fortune and can help to avoid natural calamities. The first festival has been publicly held in Mumbai in 1885.
The main rituals during the festival, which begins on the fourth day and ends on the 14th day of the waxing moon period from mid-August until mid-September, include the process of infusing the deity into Idol, paying tribute to Ganesha, shifting of the idol after its infusion and immersion of the Idol in the river.
Clay idols of Lord Ganesha are made and decorated a few weeks in advance (their size varies from 2 cm to over 20 m). During the festival, believers are worshipping them in colourful pandals (temporary shrines). People offer the idol jaggery, coconut, modak, durva grass, and red hibiscus flowers. On the 11th day, the image is taken through the streets in a procession accompanied by singing and dancing, and then immersed in a river or the sea. During Ganesh Chaturthi in Mumbai, only about 150,000 statues of the deity were dropped in water.
Modak is a sweet dumpling made of rice or wheat flour, stuffed with grated coconut, dried fruits and other condiments. Other traditional dishes of different regions include vundrallu (steamed, coarsely-ground rice-flour balls), panakam (a jaggery, black pepper and cardamom flavored drink) and so on.
Find hotels and airbnbs near Ganesh Chaturthi (Map)