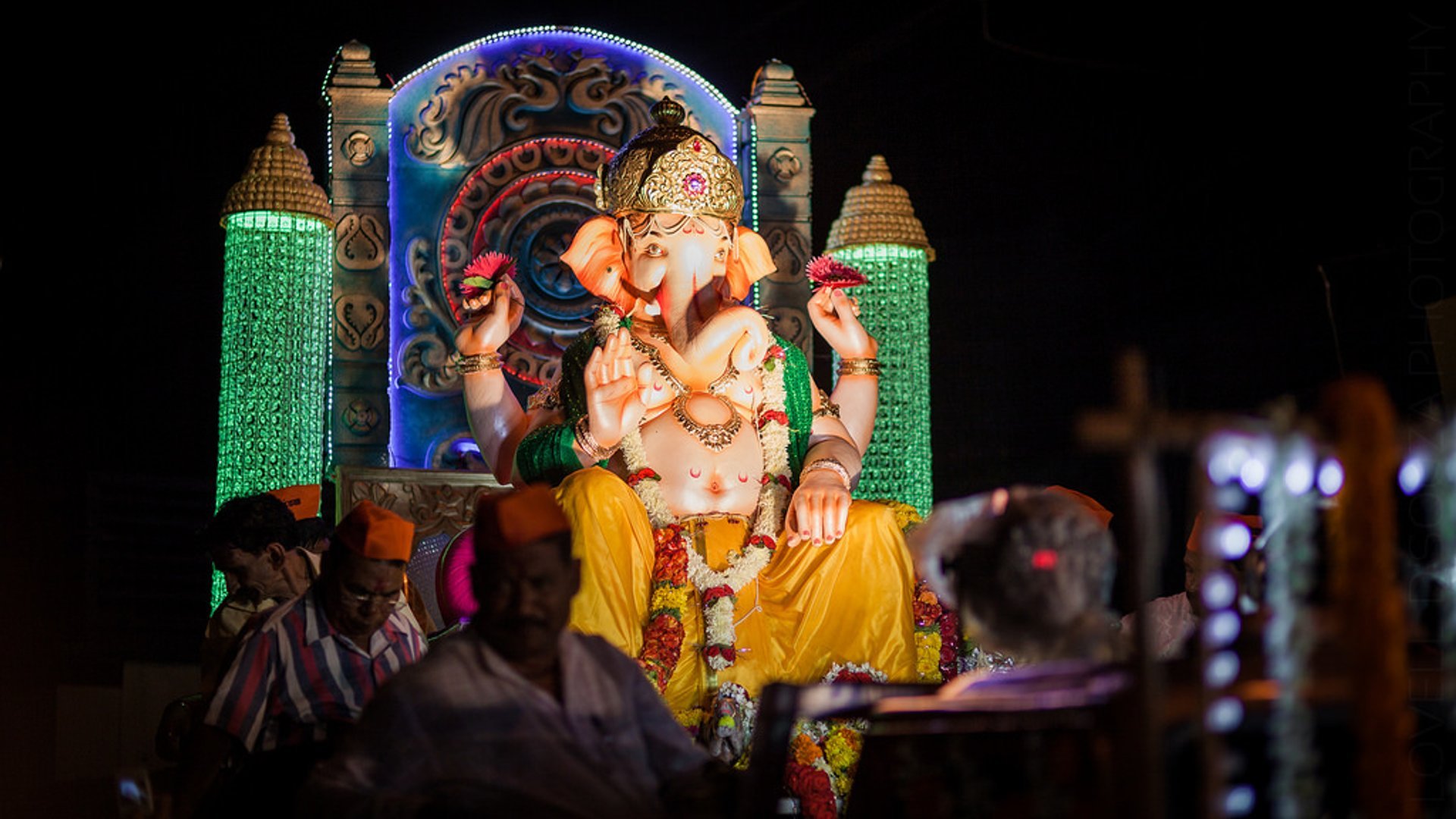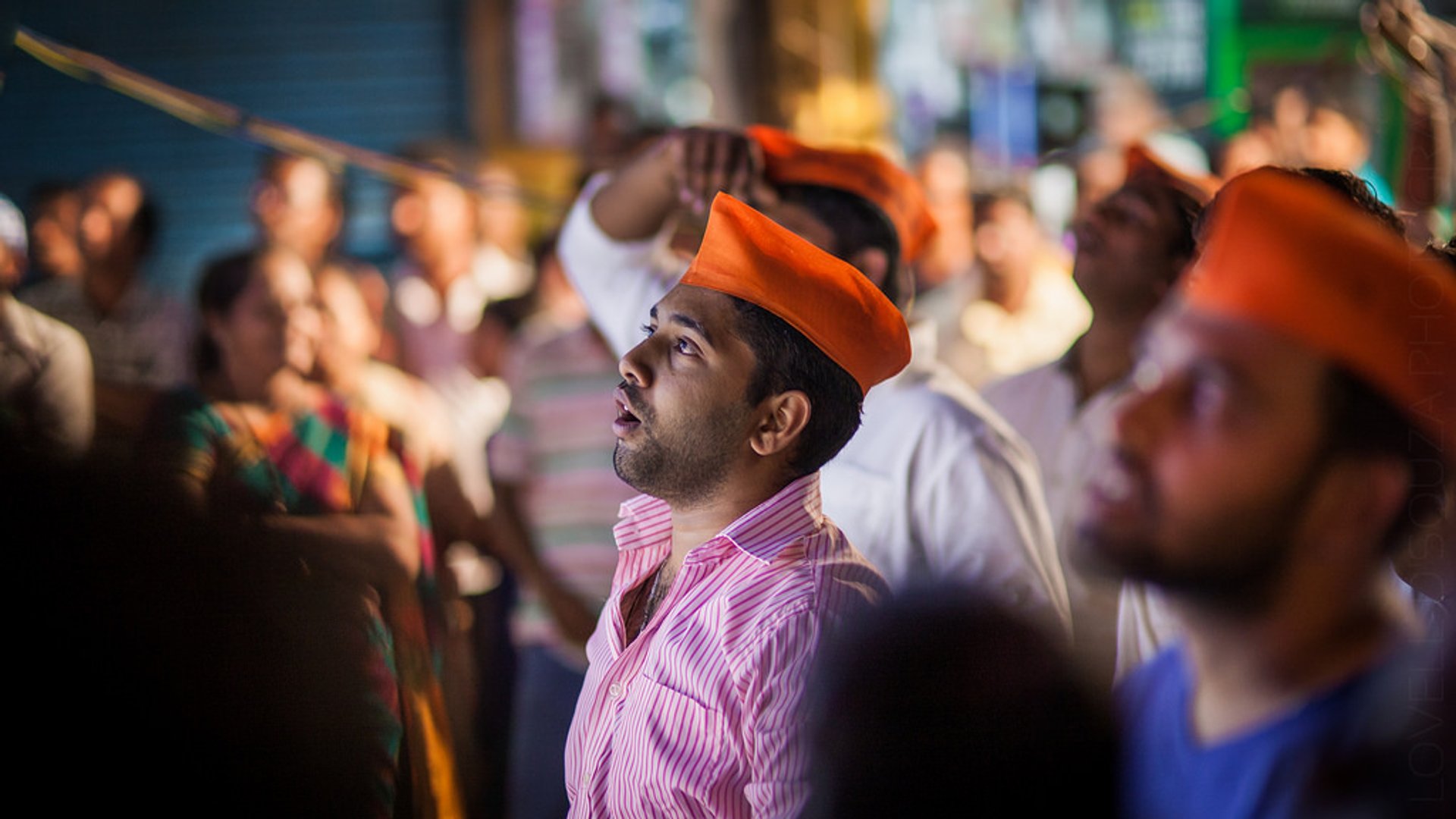 See accommodations nearby
Ganesh Chaturthi is the most important Hindu festival in Goa. It's a celebration of the elephant-headed Lord Ganesha, and is usually held on the 4th day of Bhadarva Shukla-Paksh on the Hindu calendar. Temples and houses are decorated with beautiful flowers. A special pandal, made of bunches of betel nuts, coconuts, bananas, and mango-trees is prepared for Lord Ganesha.
On these days people enjoy traditional music and dance. The whole celebration lasts from 7 to 10 days. On the last day of the festival, everyone can witness the ritual of Visarjan. During this ritual, the idol of Lord Ganesha is carried to the sea in a colorful procession accompanied by loud music and dancing. The region's largest idol of Lord Ganesha can be observed near the main square of Panaji, the state capital of Goa,
During this festival, local people seek to get blessings from Lord Ganesha. Large crowds gather in Mapusa, particularly near Ganeshpuri and Khorlim temples. The village of Marcela is known for its several large idols of Lord Ganesh that are especially colorful and creative due to the impact of local artists and craftsmen.