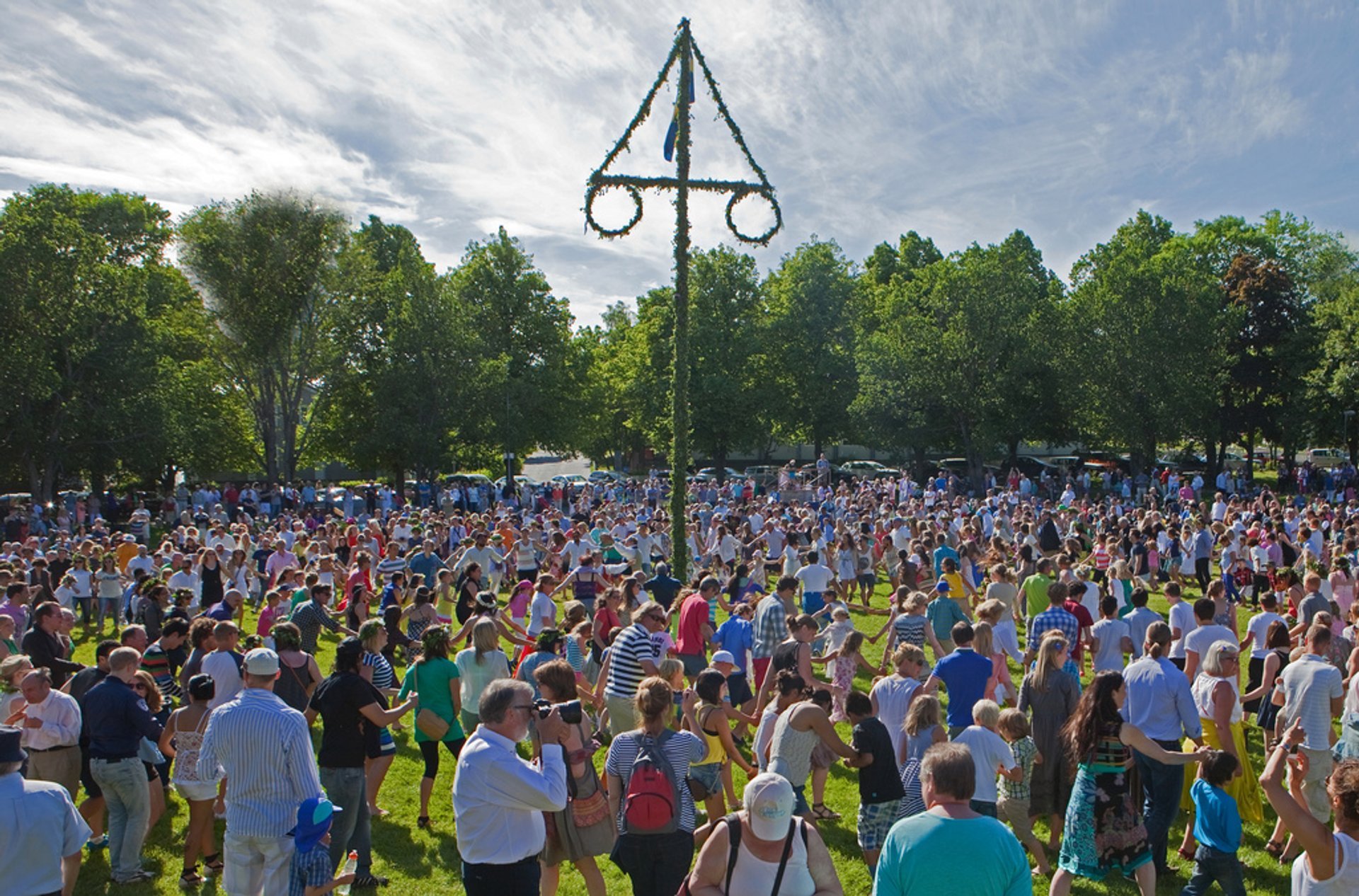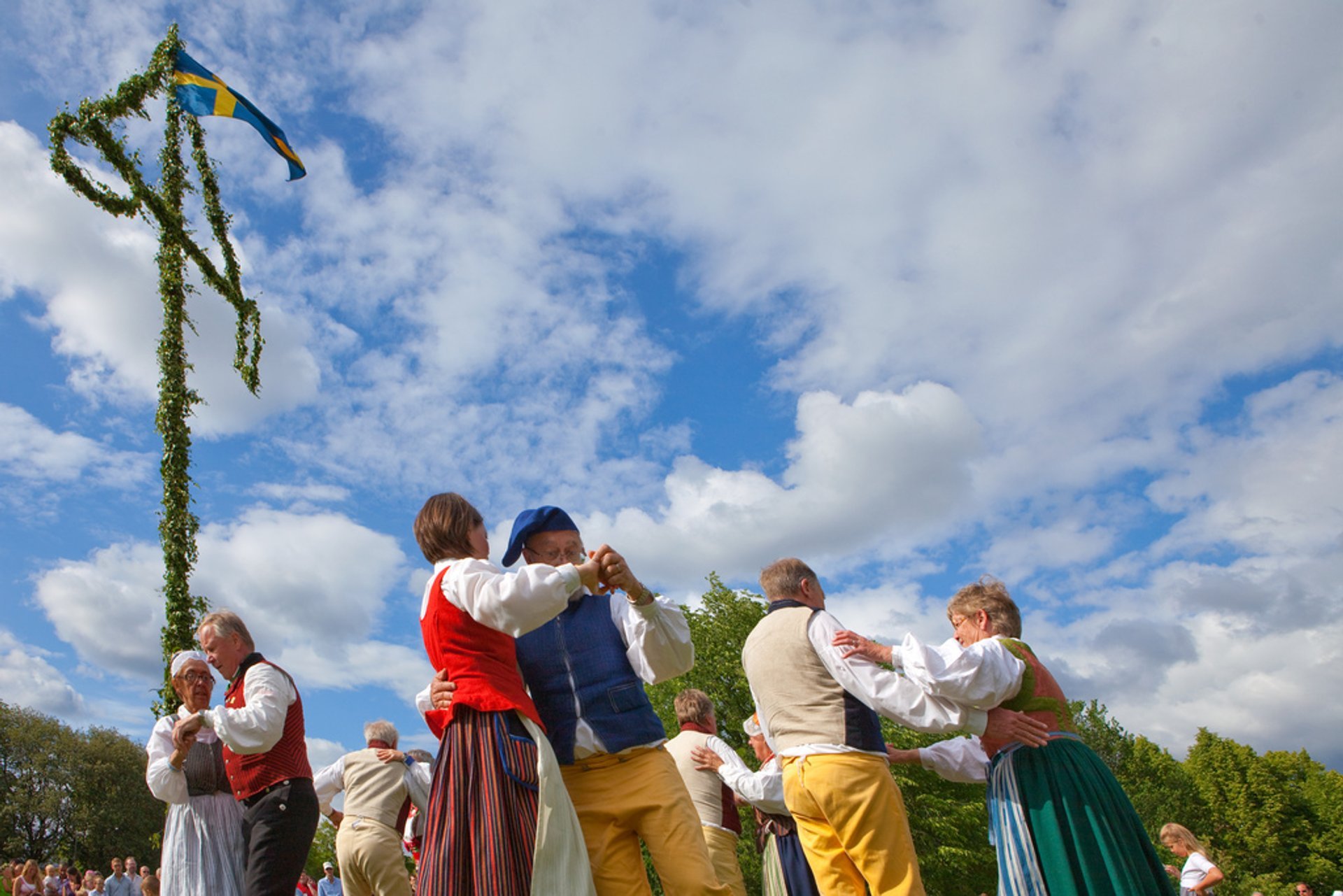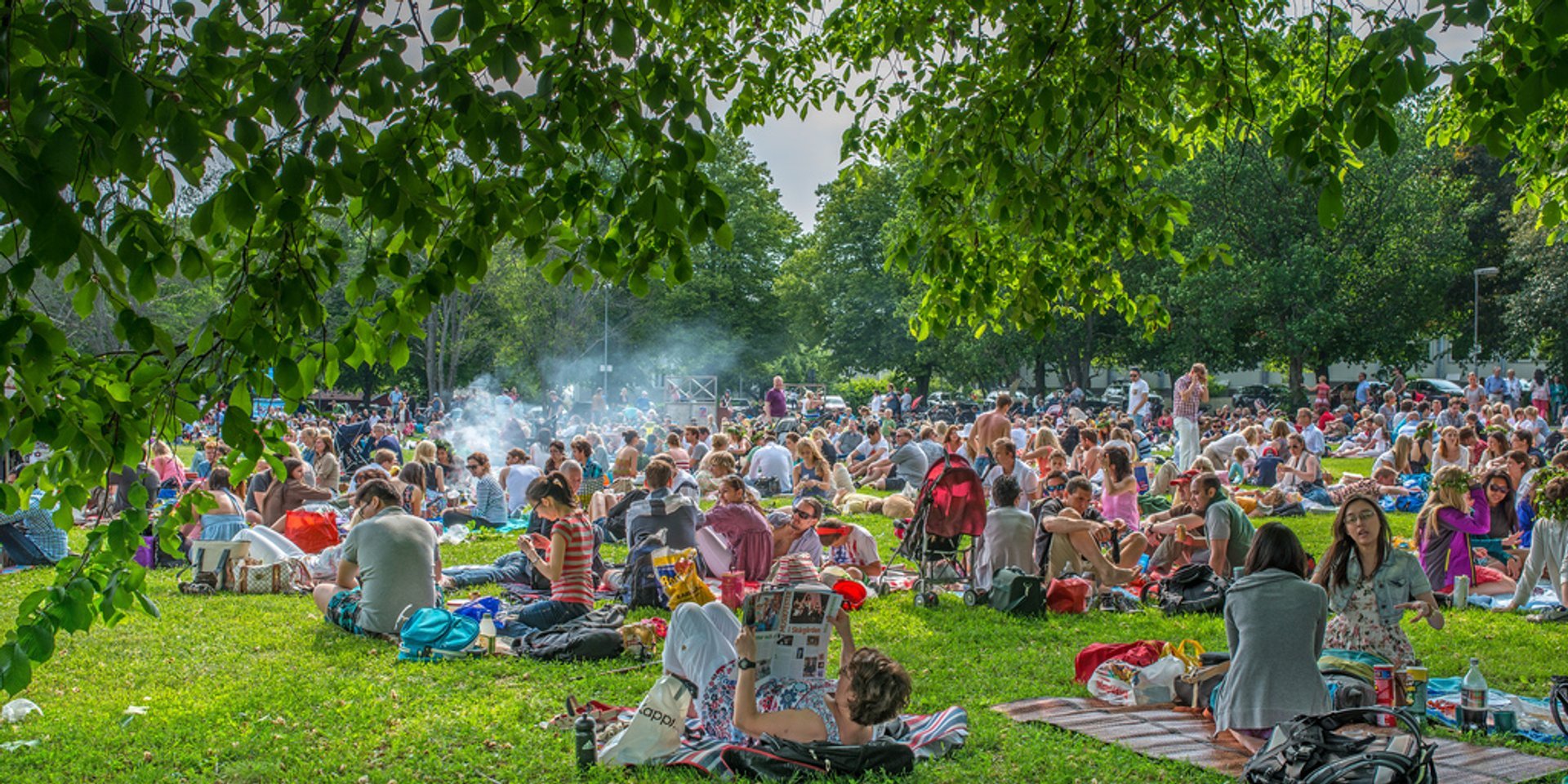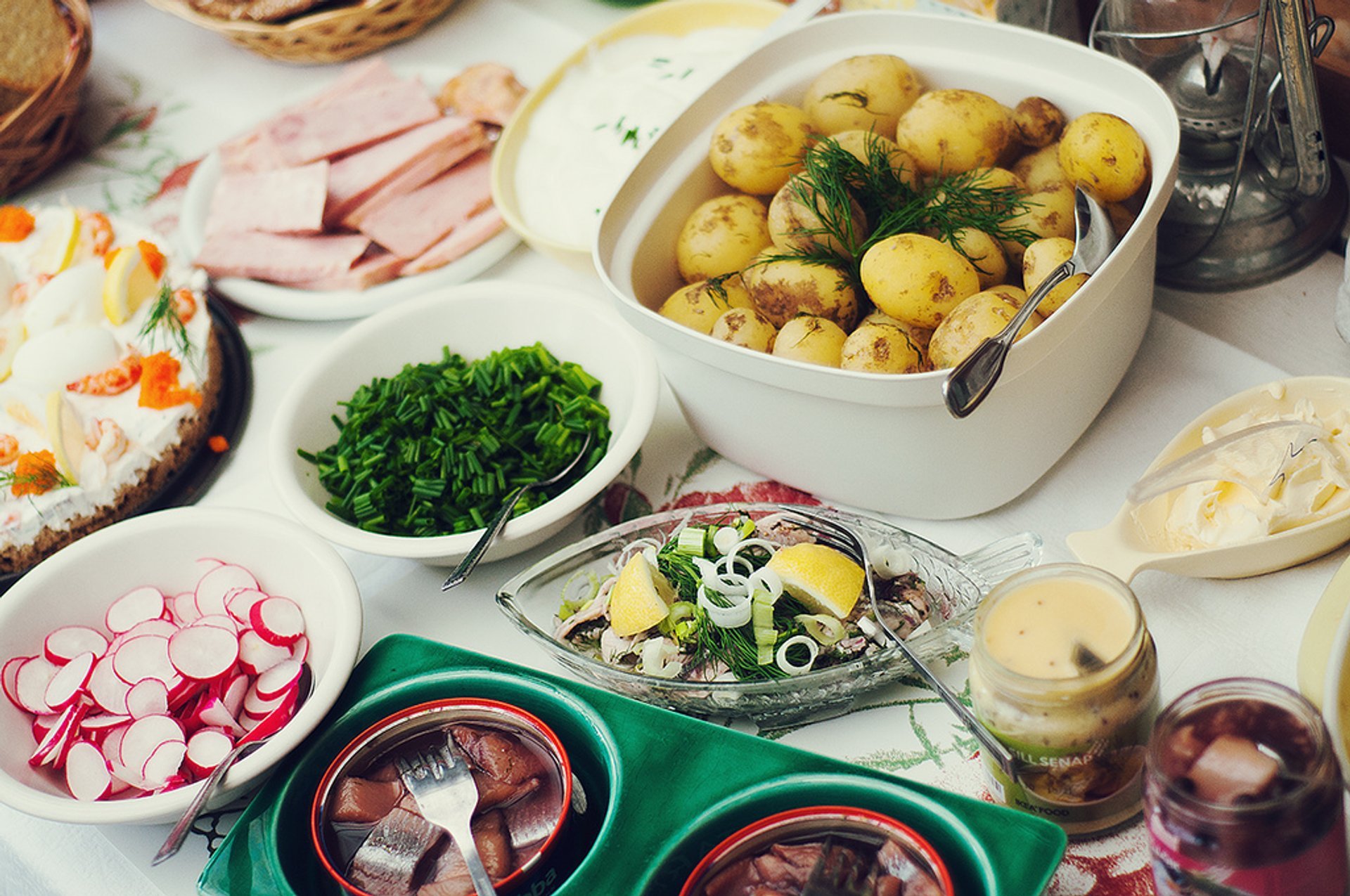 Bengt Nyman | Midsummer's Eve in Vaxholm
See accommodations nearby
How do you feel about dancing around a tall pole decorated with a wreath in celebration of the solstice? Swedes love this holiday as it connects family and friends outside for some good picnic food and traditional songs. If you want to get to know Sweden from its most hearty side, this is your perfect chance!
In fact, Midsummer in Sweden is the second most important feast after Christmas, celebrated by every Swedish man, woman, and child. If you want to do it like a local, you have to get invited by one. Especially for the festivities, townspeople leave their homes and escape to the countryside.
The first thing you'll learn is making your own Krans which is a wreath headband made out of summer flowers and birch branches. At night, Swedish girls put their headbands under the pillow to dream about a future lover. The second festive element you have to be aware of is traditional frog dance performed around the maypole mainly by kids and adults, while teens abstain from such entertainment in favor for more riotous night time fun. Don't be surprised if someone drags you into the dance, as it might happen to any casual bystander. Afterwards, get ready for the fish —pickled herring is the main dish at the festive table along with boiled young potatoes. At last, make sure to take a midnight swim for an authentic Midsummer experience.
Originally the celebration fell on June 24th. Nowadays, the date varies between June 19th and 25th.
Stockholm has a few places to celebrate. The city's largest festival takes place annually in the open-air museum of Skansen; Vitabergsparken offers a celebration on a slightly smaller scale; and Akalla By is known for the traditional Midsummer away from the city hustle. There is an option outside of the capital but still close to the city—at Djurönäset Conference Hotel. More alternatives in the archipelago include Fjäderholmarna, Sandhamn, Vaxholm, Möja, Grinda, and Finnhamn.
Also, Gothenburg offers Midsummer celebrations at Slottsskogen and Trädgårdsföreningen. Some especially atmospheric festivities take place on the coast—at Bassängbacken and further at Tjolöholm Castle. The latter draws up to 5,000 revelers.
Yet the greatest Midsummer parties take place in the countryside of Dalarna County, namely Rättvik, Leksand, or Mora.
Find hotels and airbnbs near Midsummer (Midsommar) (Map)