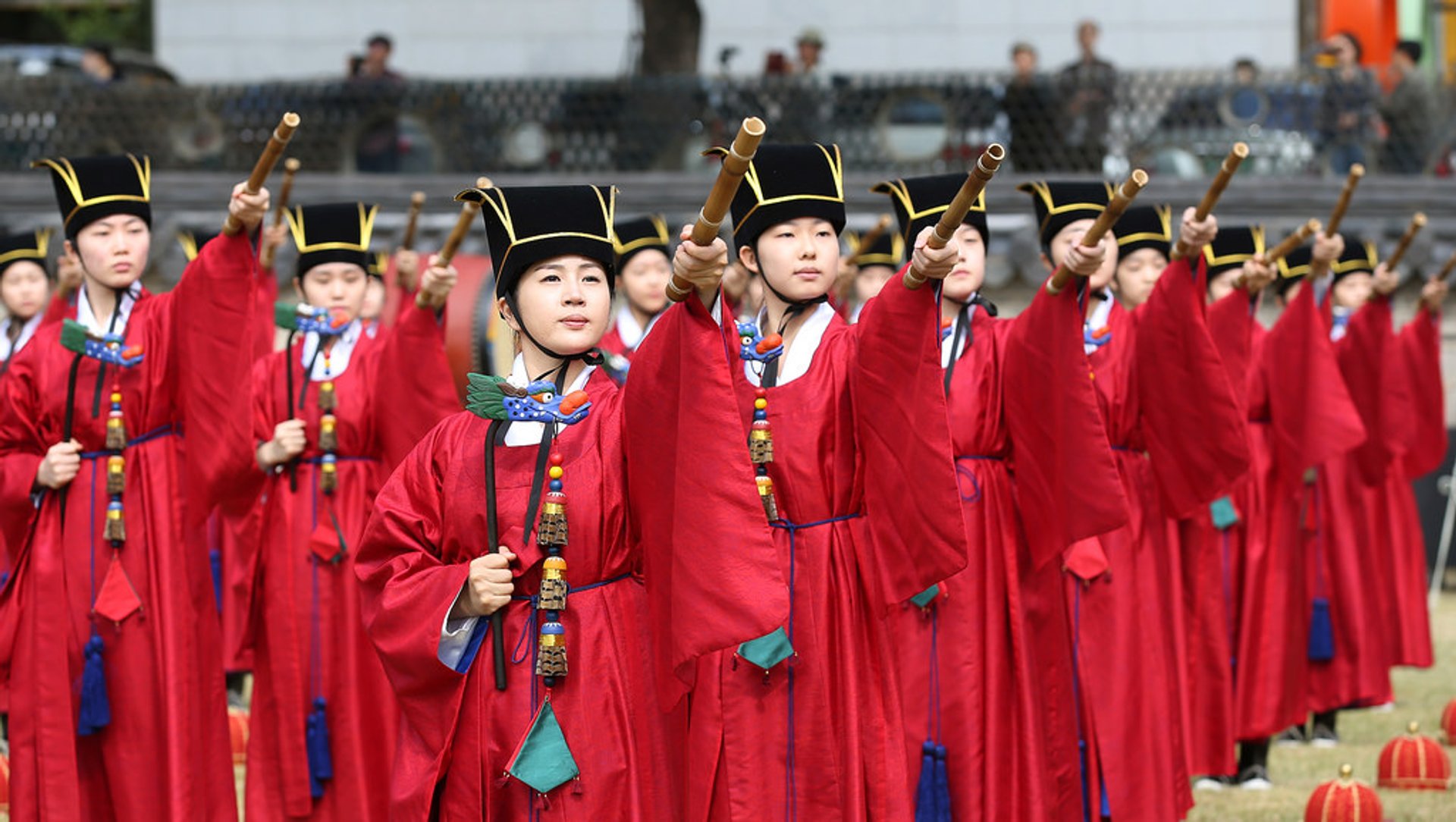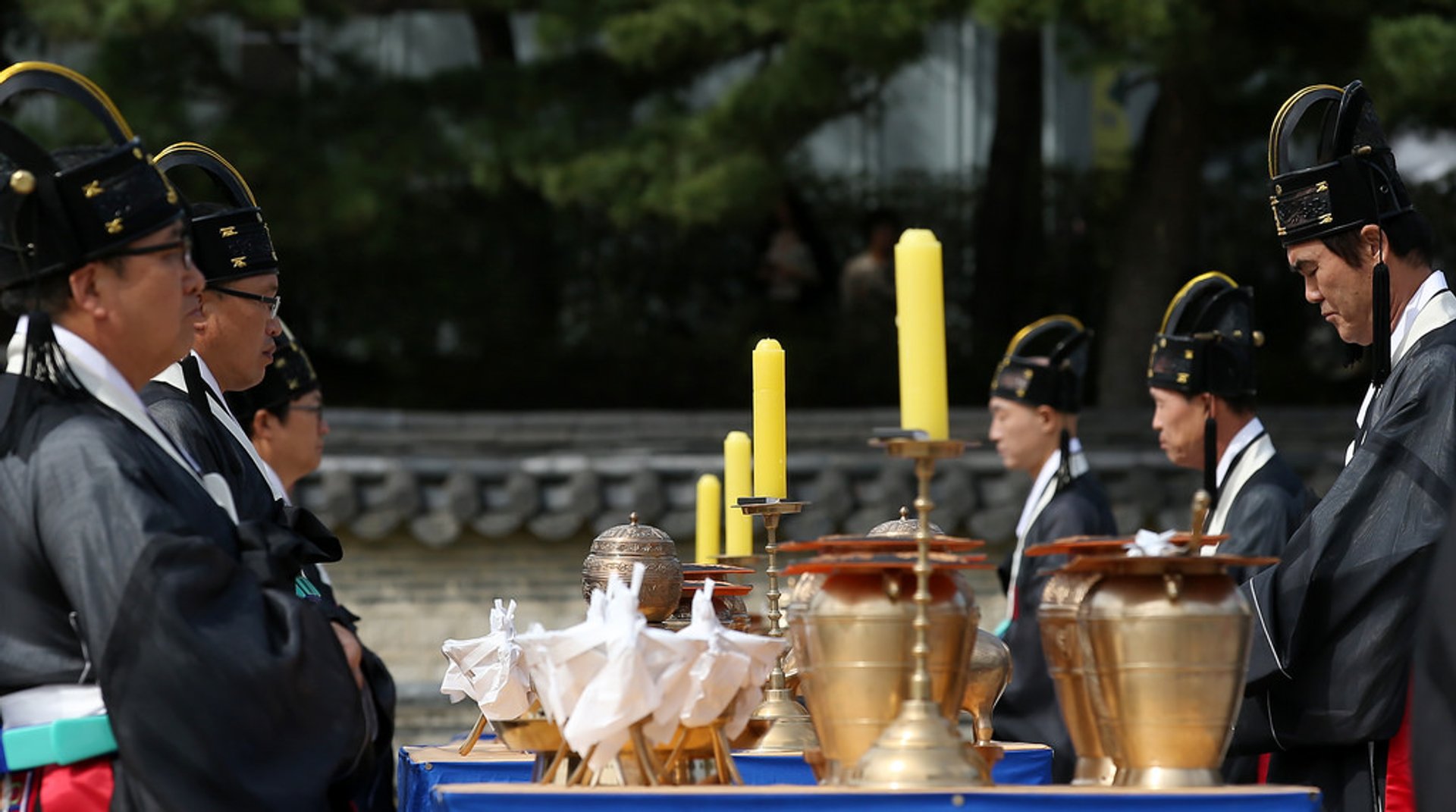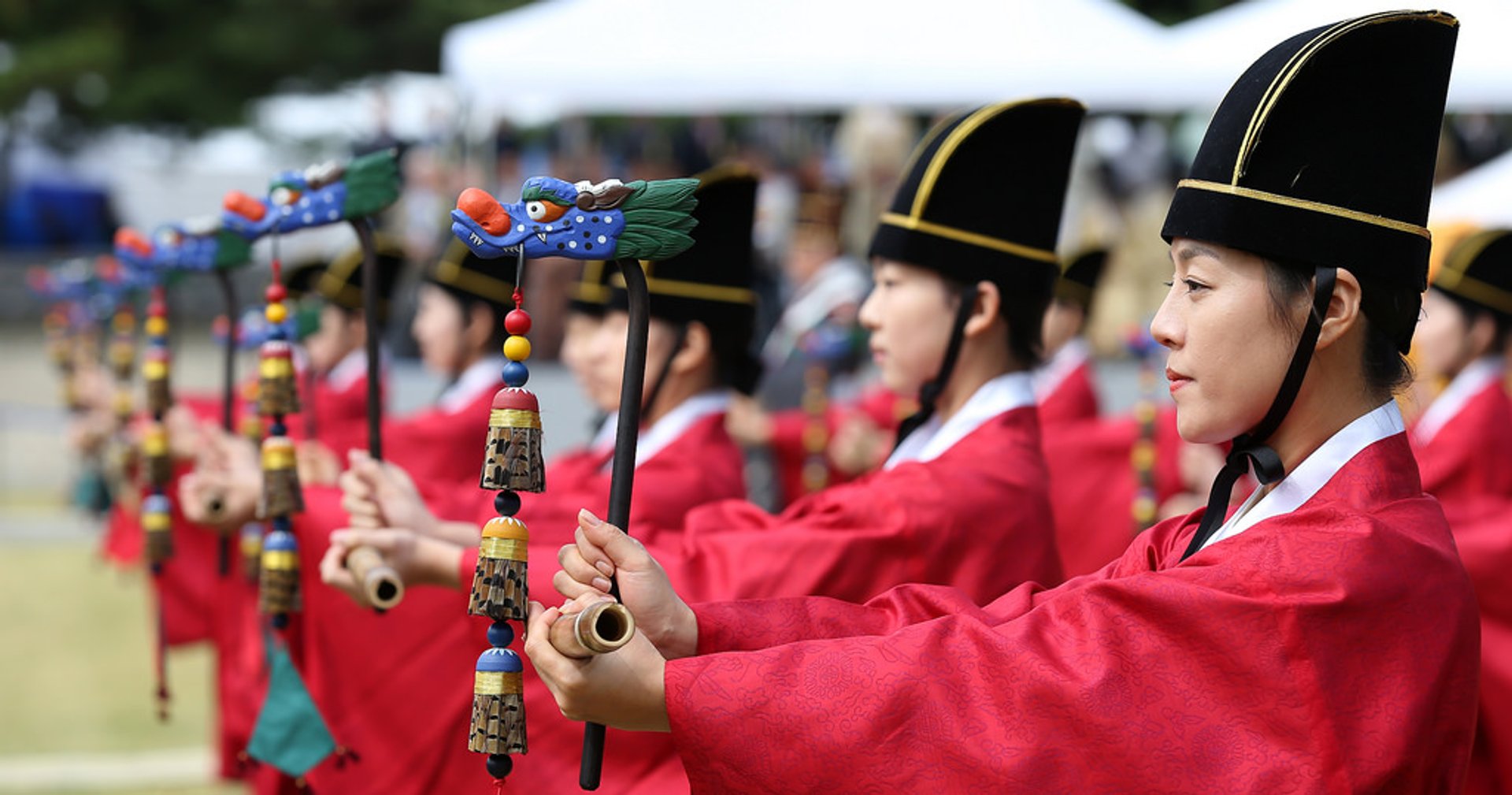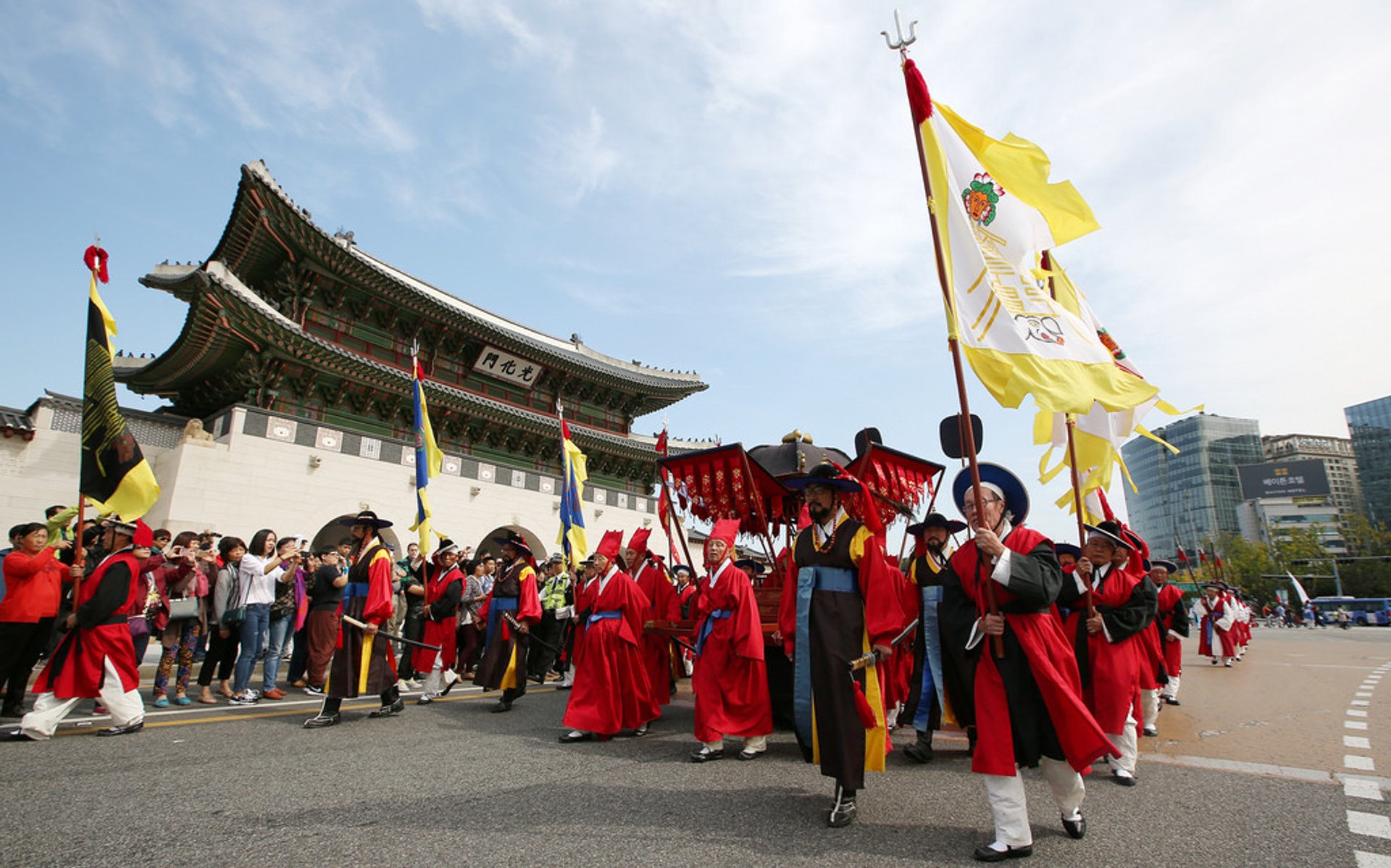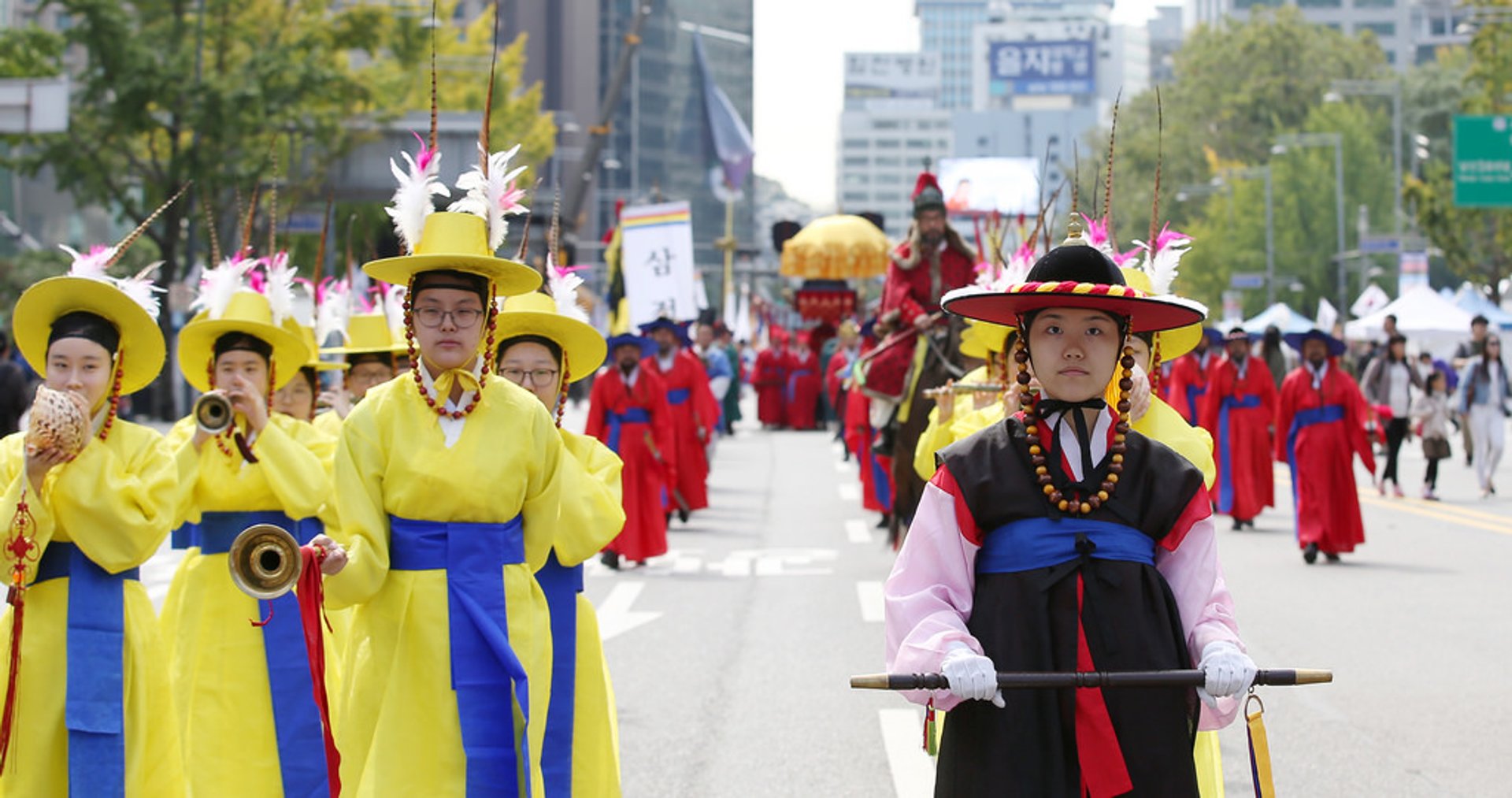 Jeon Han | Republic of Korea
Held annually every third Sunday of September, Sajik Daeje is recognized as a very important cultural tradition for Korea. It is one of Korea's most significant ceremonies and definitely belongs to the must-see category when visiting.
Ancient rituals are performed to honour the gods of land and grain which are believed to bring prosperity. Very solemn memorial ceremonies originally performed by kings, civil officials ​and military officers of the Joseon Dynasty are reenacted.
A royal parade starts around 11 a.m. when spectators are urged to join in the spirit of the occasion. A unique understanding of Korean culture awaits those who participate in this festival.
The procession starts at the Deoksugung Palace in the morning and then winds past Sejong-ro, Gwanghwamun, and Sajik-ro finishing its way at the Sajikandan Altar in Seoul.
Find hotels and airbnbs near Sajik Daeje (Map)