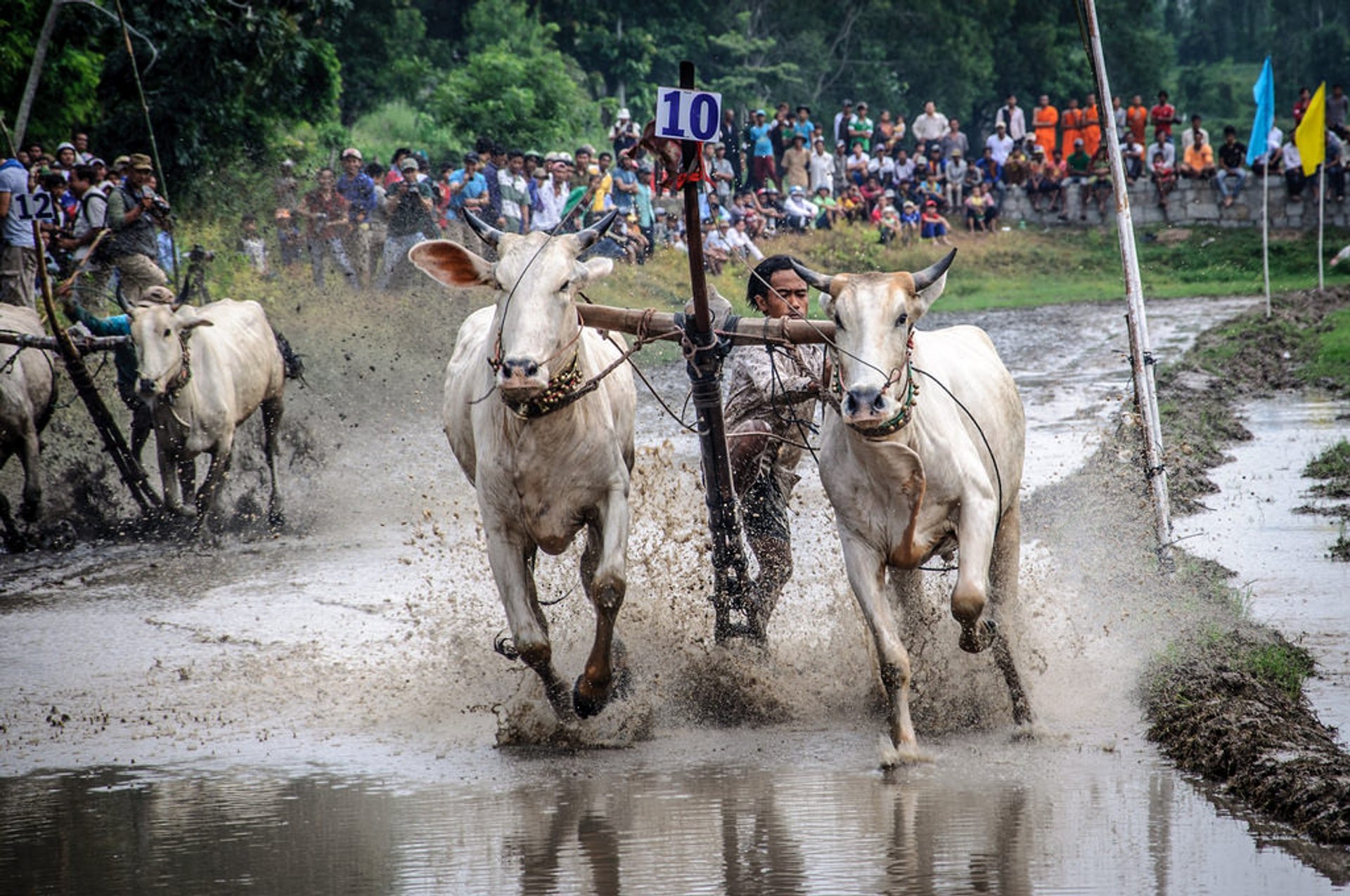 The ethnic minority Khmer, who live in Mekong Delta, have special activities organized for the last day of Khmer year. For some days before the new year, people solemnly commemorate​ all the ancestors by placing some offerings on a raft made of banana trees and sending them down the river, current of which will take the offerings to the forefathers. Next, the solemn activity turns into full of adrenaline cow races that attract crowds of people from all kinds of places.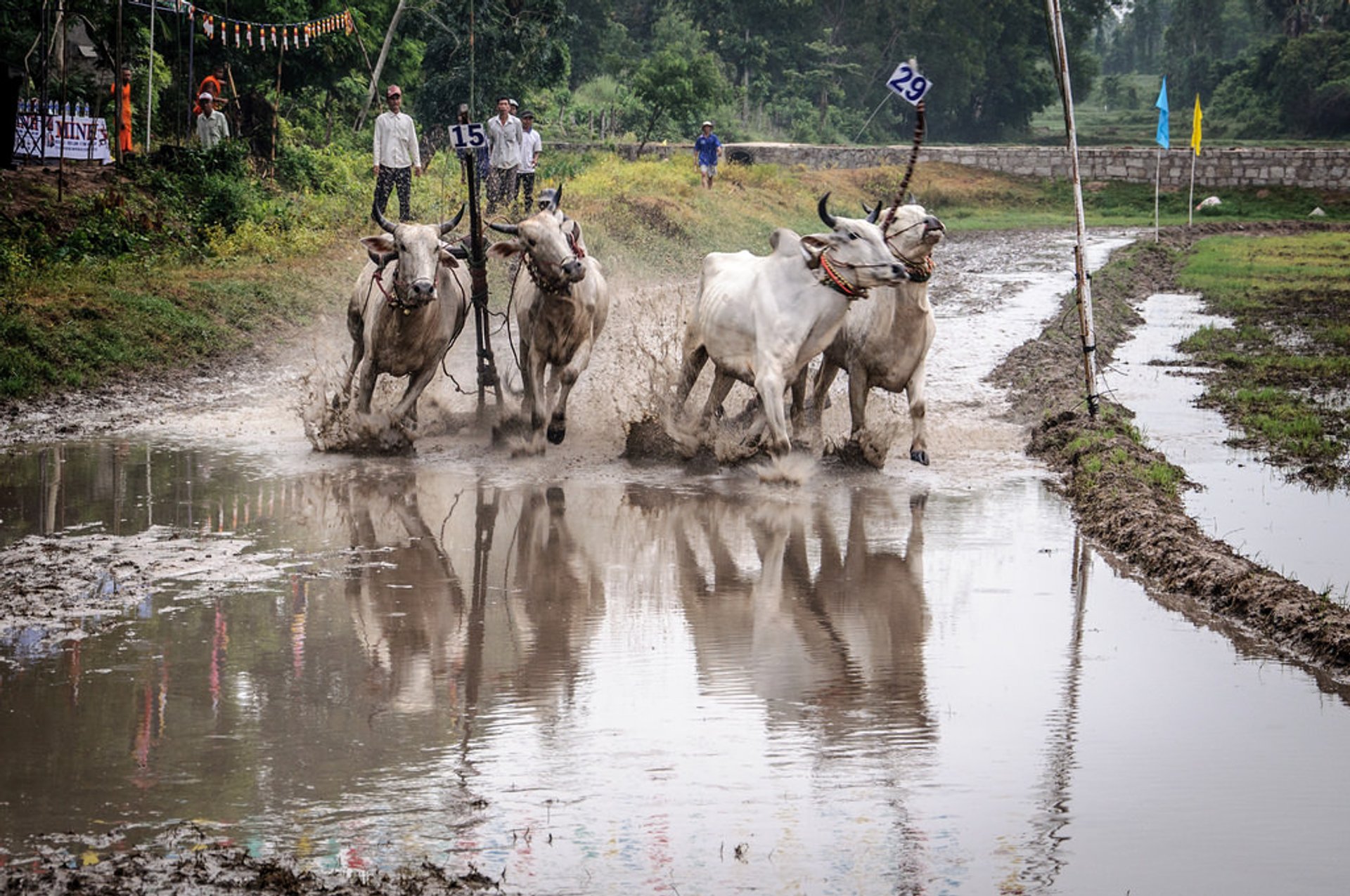 Interestingly, it takes place in a muddy paddy rice field that is slippery and watery. Two cows are connected by a wooden pole to which a "cowboy" clinges while trying to steer them both into correct direction and at fast speed. The races happen between two pairs of cows and the distance is under 120 meters.
Tourist information sources of Vietnam indicate that the cow races take place on the last days of the 8th lunar month until the 2nd day of the 9th lunar month.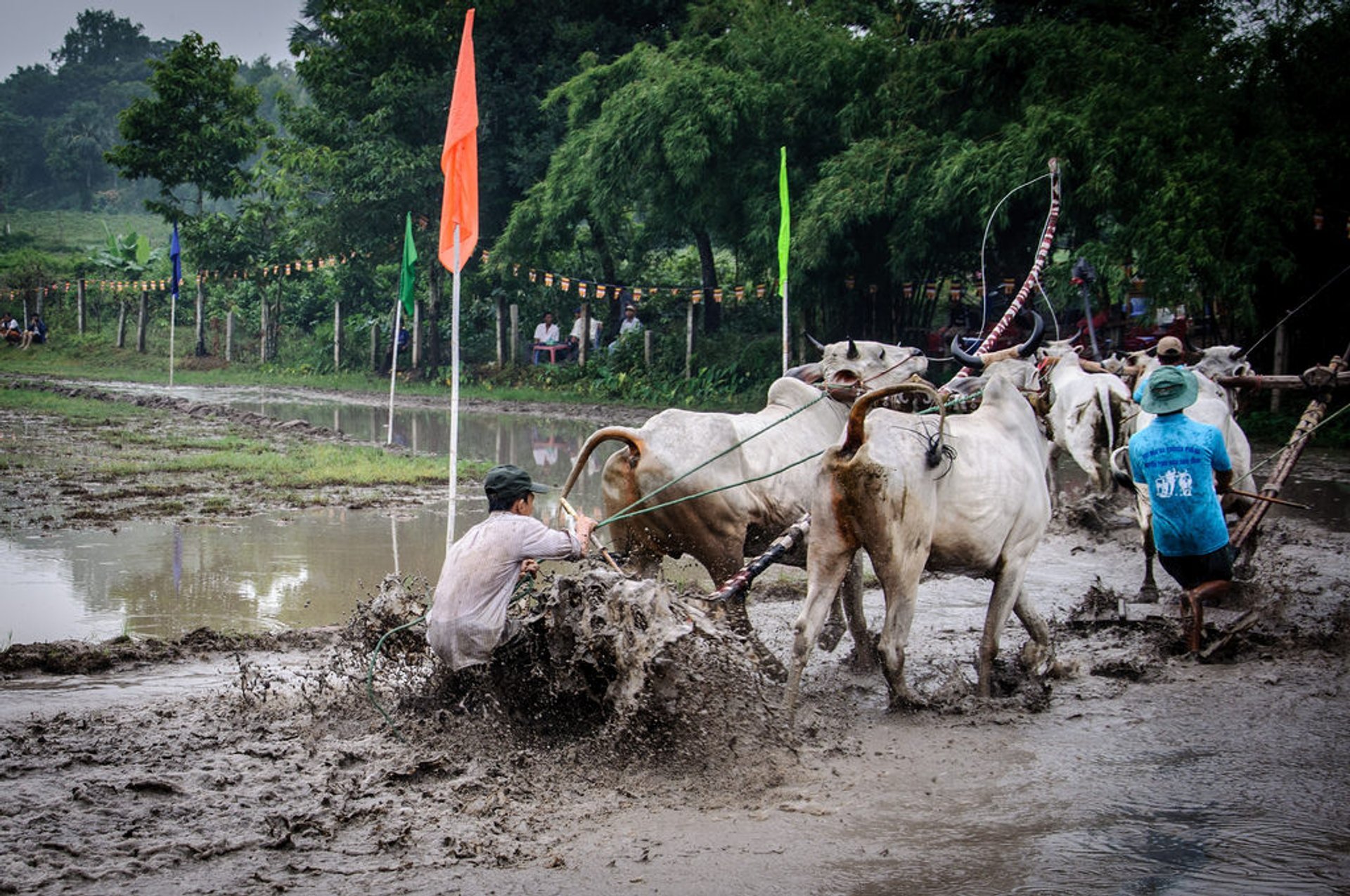 Cow Racing Festival Featured in