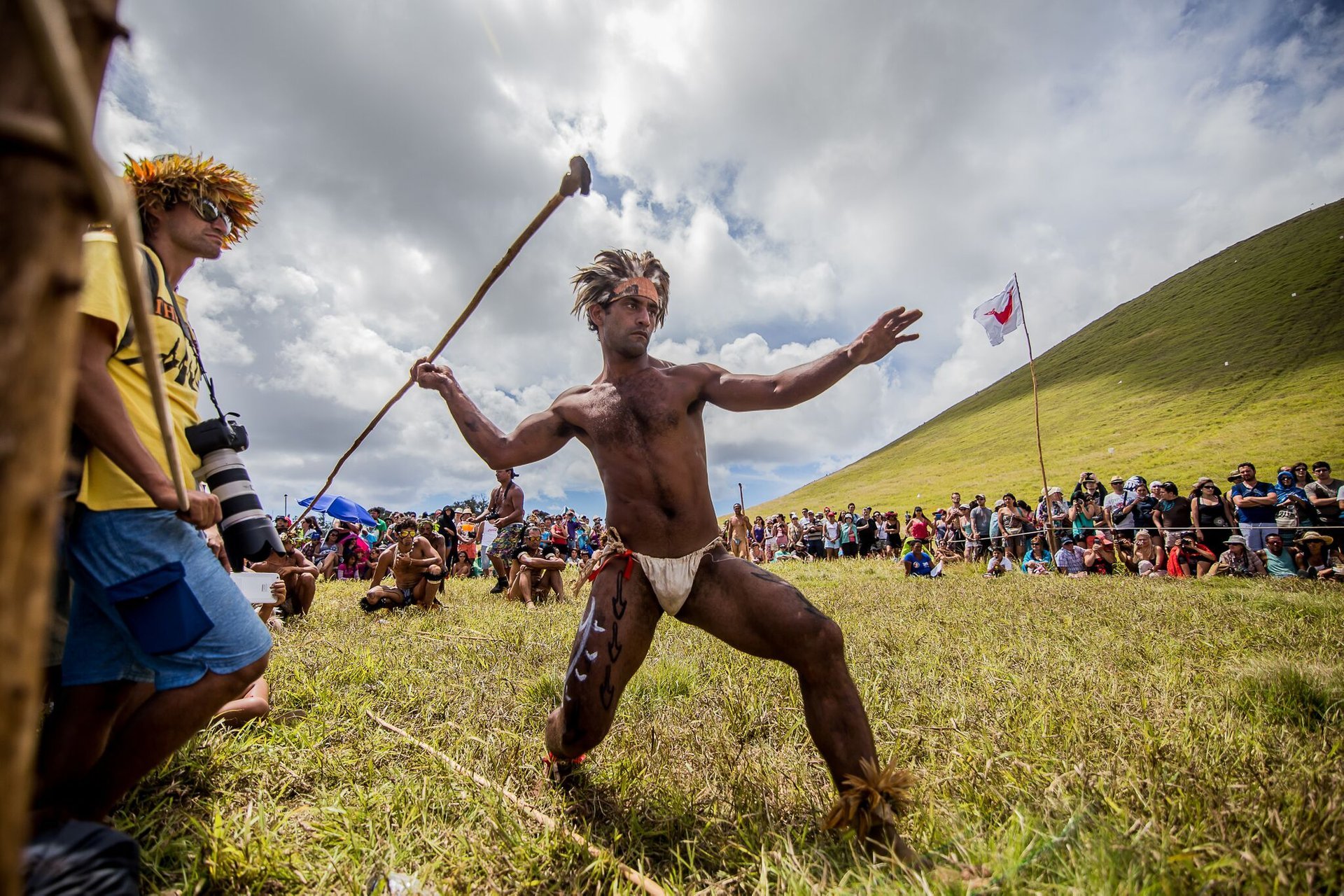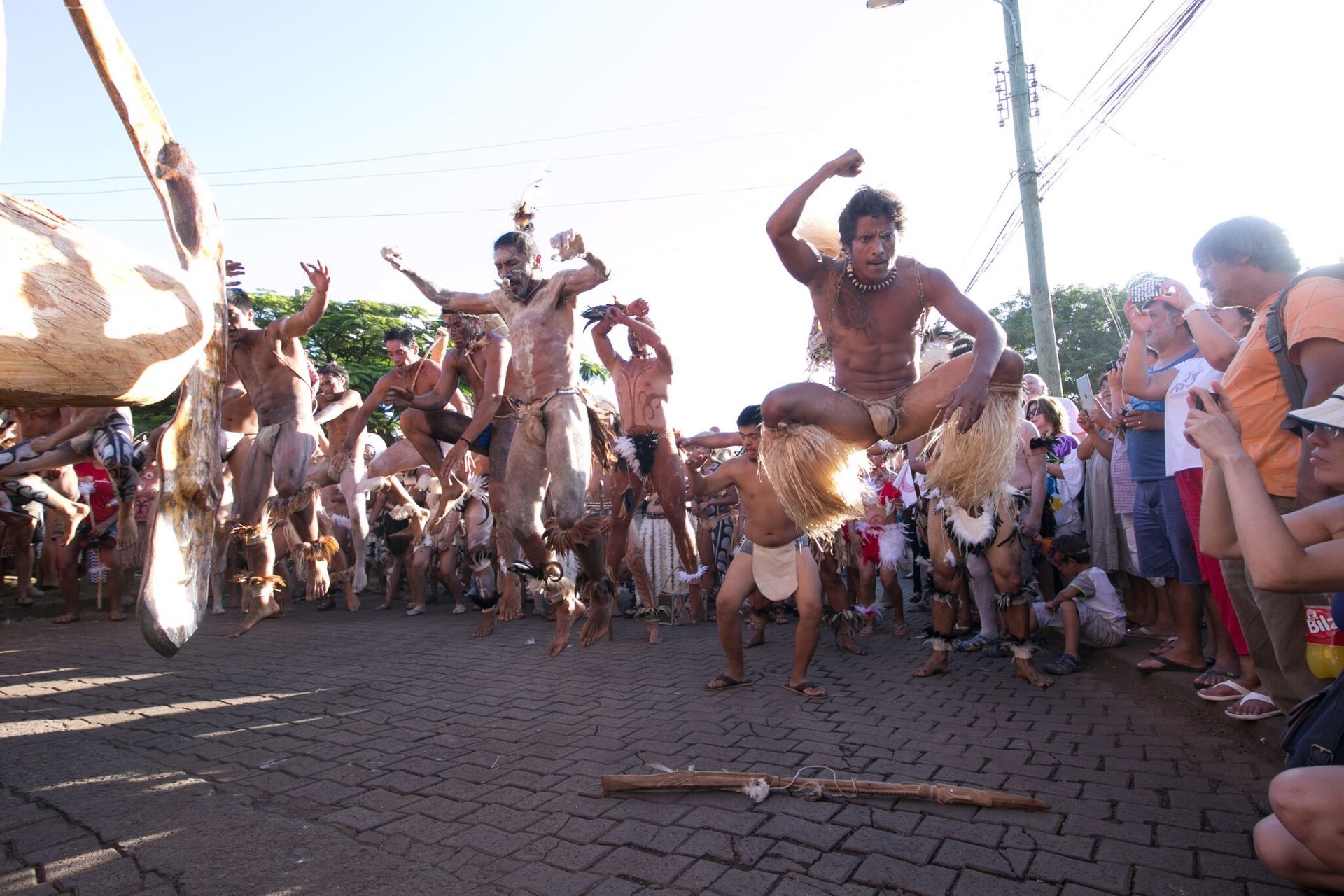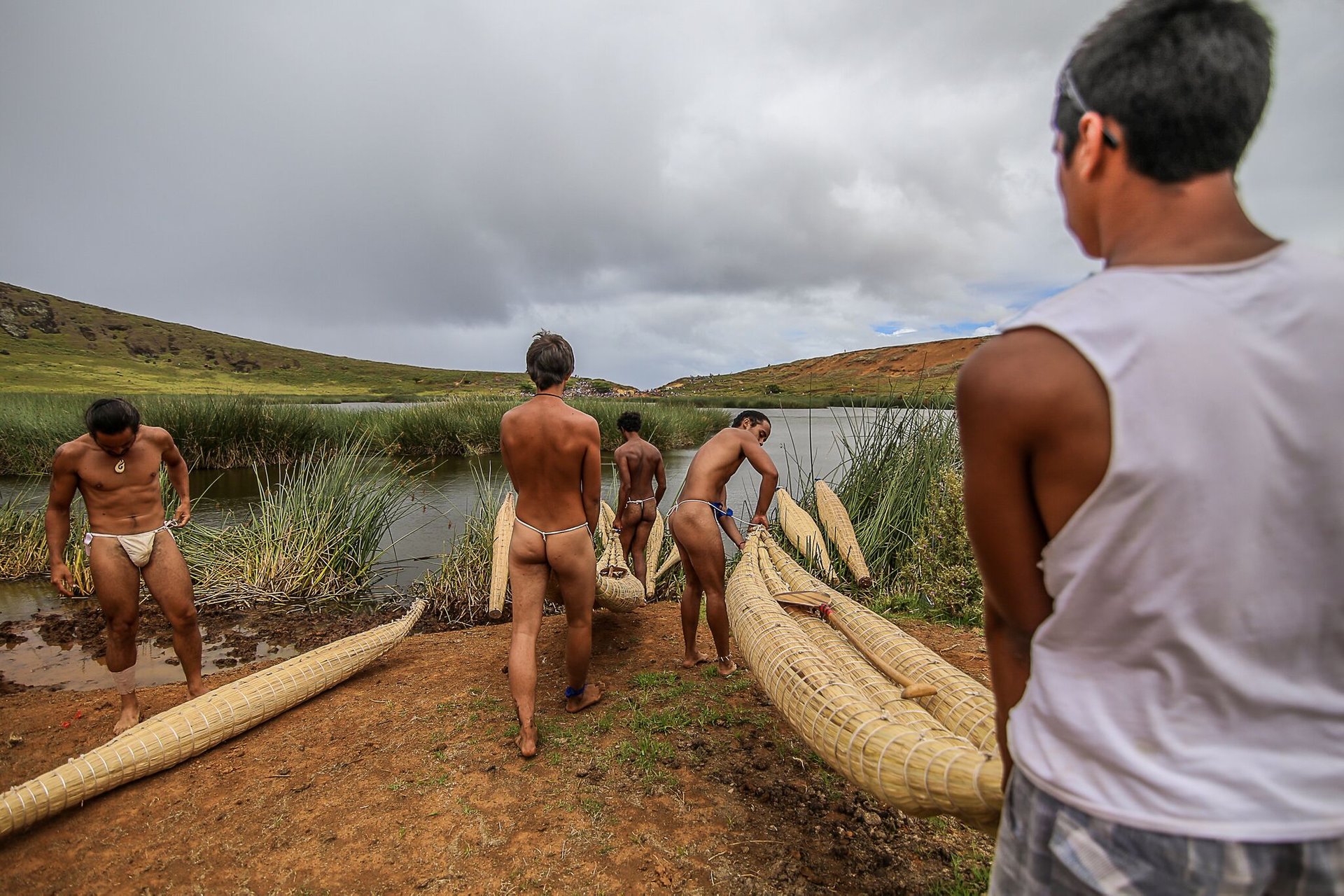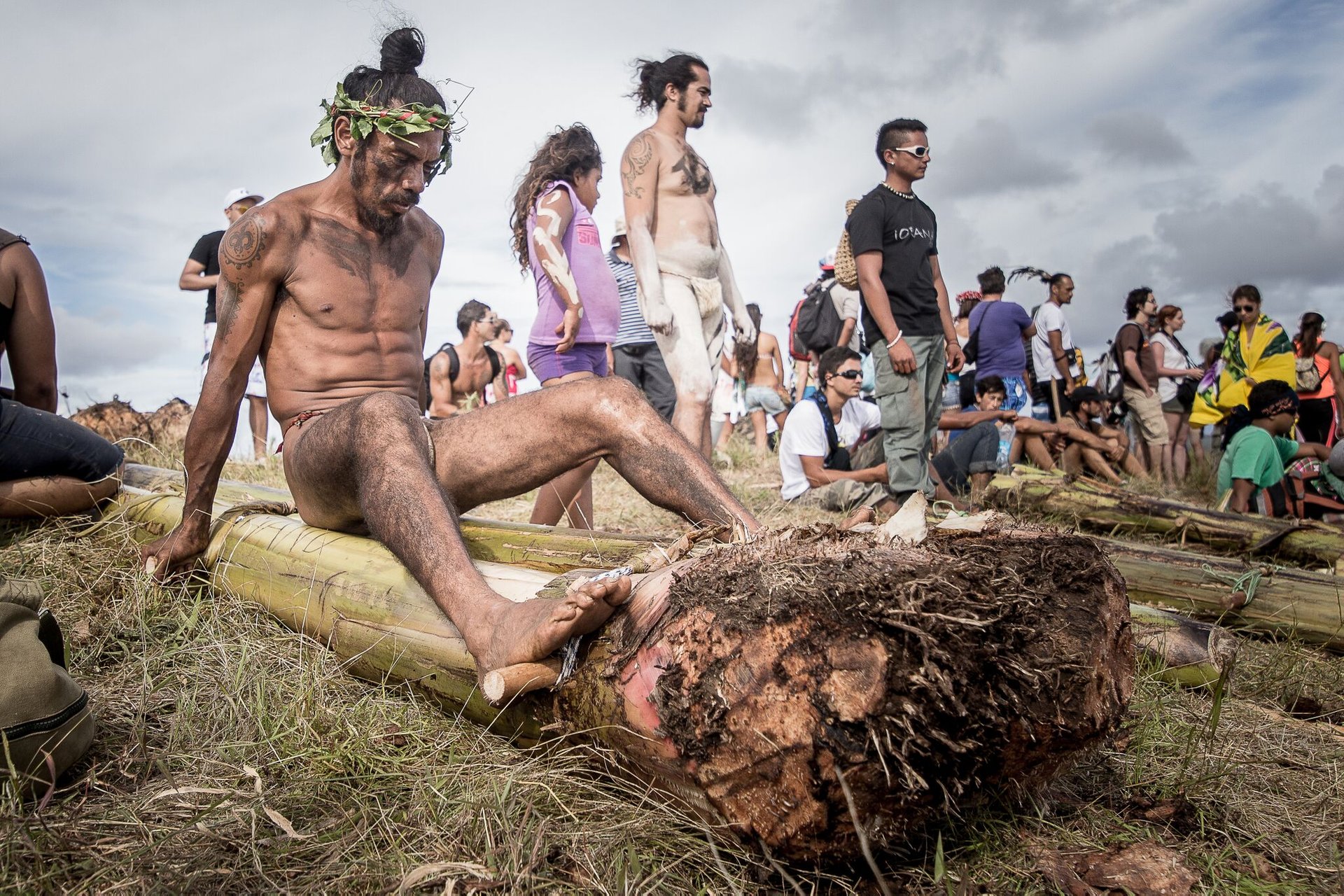 Both men and women reveal their well-shaped bodies during the annual Tapati Rapa Nui festival that is a culmination of tropical summer. Besides some narrow cloth patches that cover the most private parts, men and women also have their bodies painted with traditional ornaments. Nakedness is important in this event, but it does only half of the work, and the rest depends on skills.
All the participants fall into two rival teams, each led by a Queen-to-be. The main female power, besides body curves, is dancing, whereas males reclaim their authority through a range of ancient sports. The most important is the so-called Rapa Nui Triathalon, where they are to try their strength in swimming, reed rafting, and running around a lake with heavy banana bunches loaded on their shoulders.
The most exciting part of the festival is Haka Pei competition, which implies sledding on banana trunk down the grass hill. Though it might sound really funny and easy, it's far from traditional sledding on the snow, and often leads to serious injuries. Therefore, only professionals are allowed to partake.
If you'd like to witness this hot naked event, your visit to Easter Island is to be planned for the first half of February.
The major events are held each night on the stage at Hanga Vare Vare (coastal park in Hanga Roa). Daytime competitions usually take place at different locations around the island.
Find hotels and airbnbs near Tapati Rapa Nui (Map)