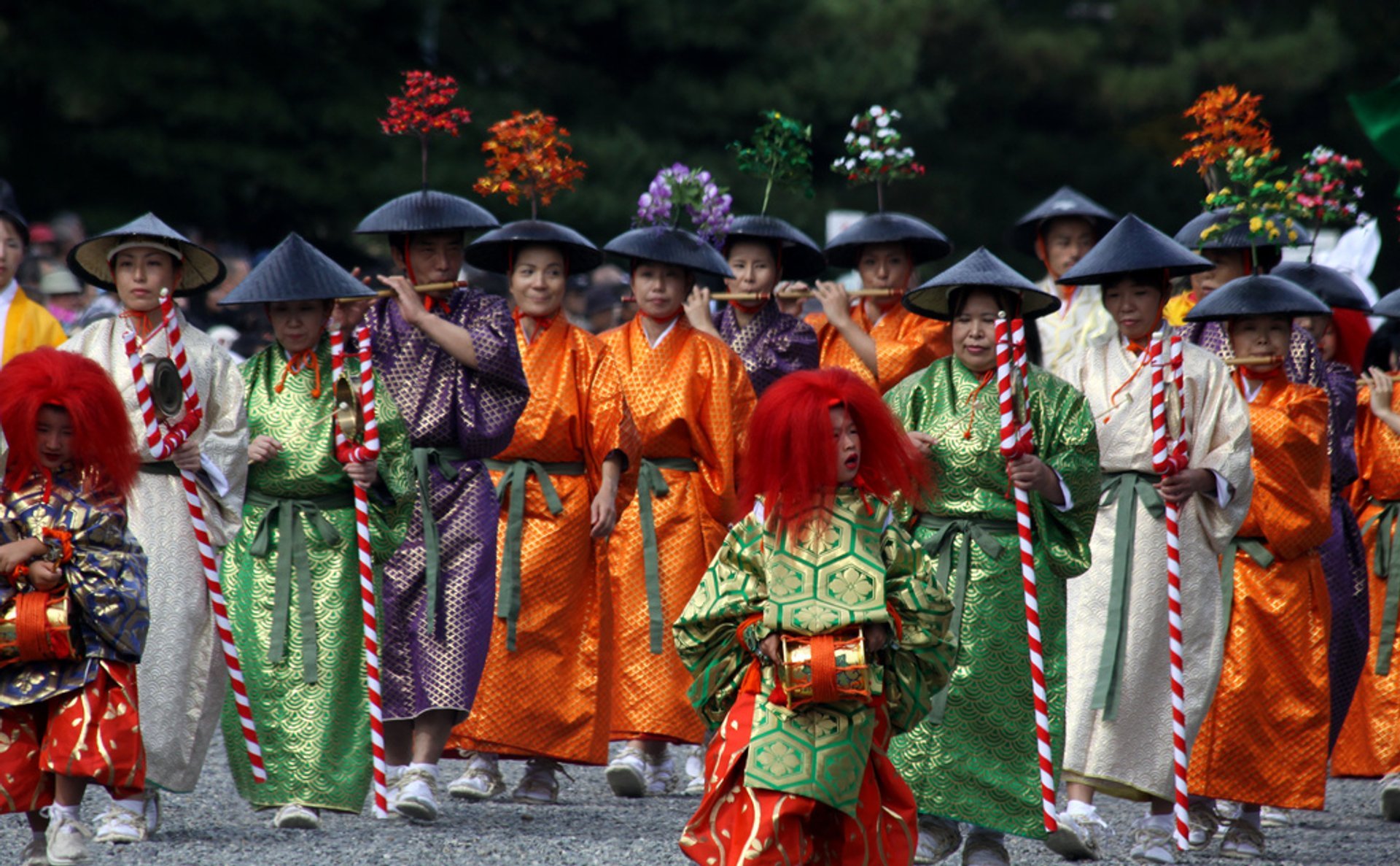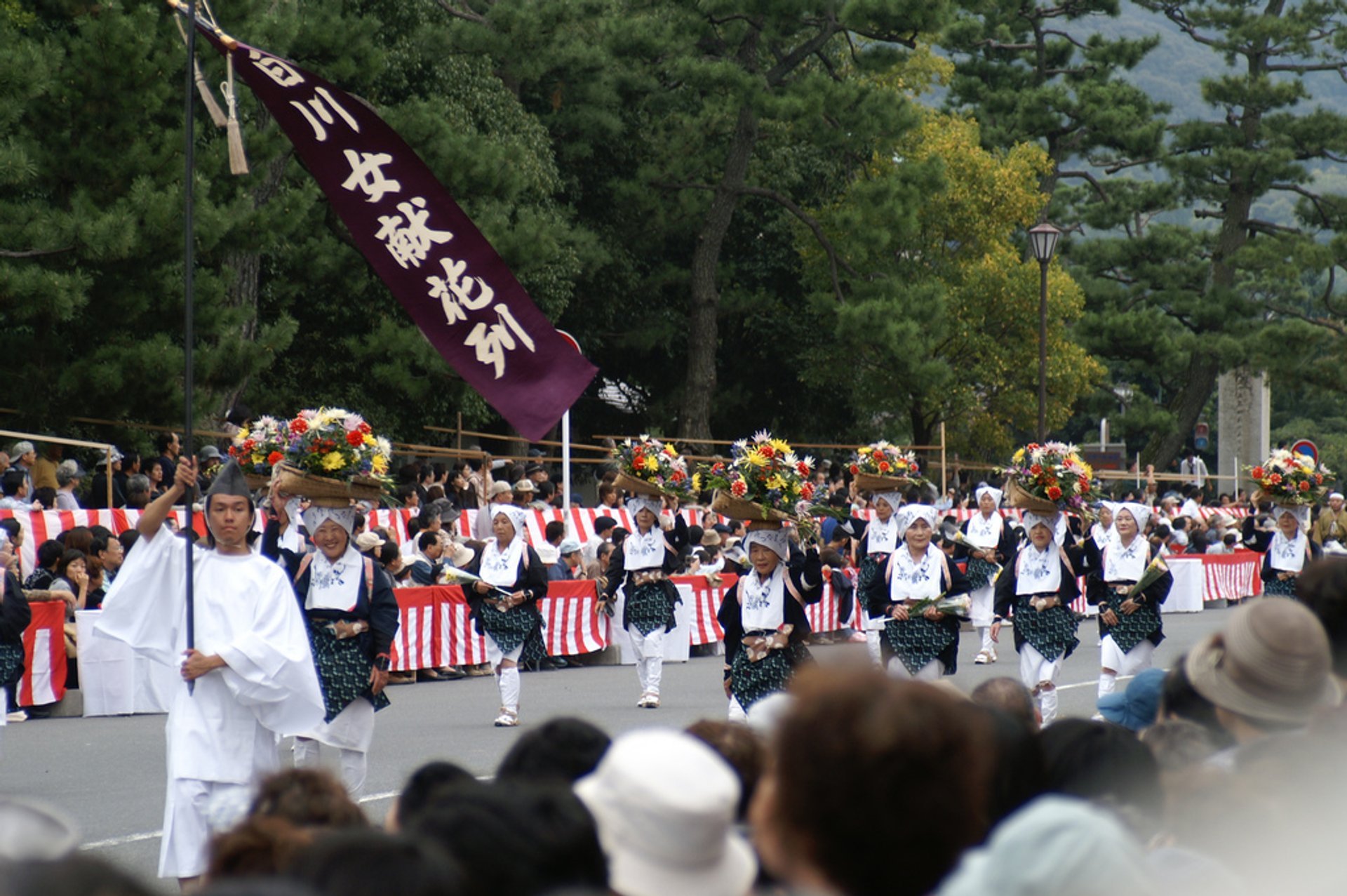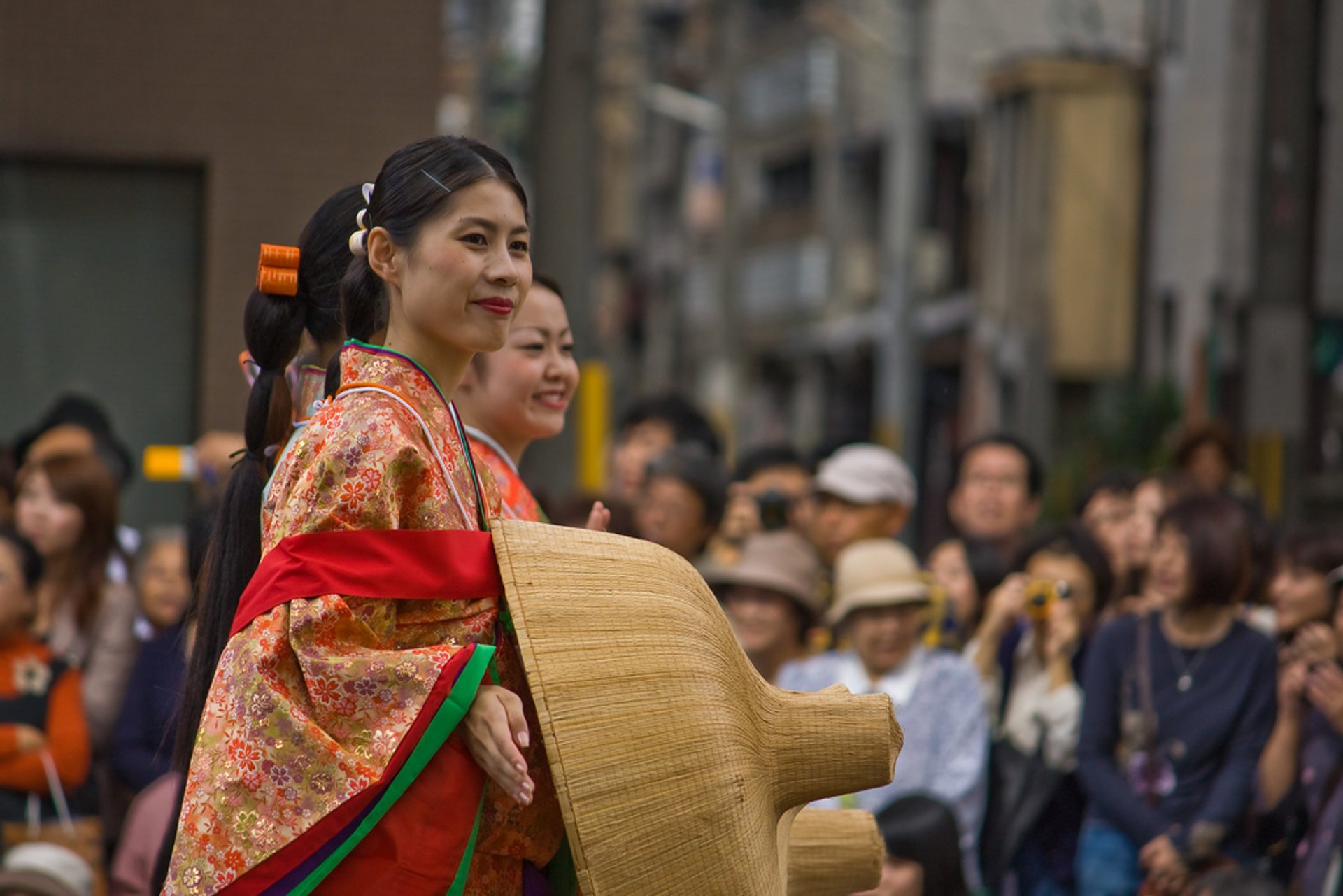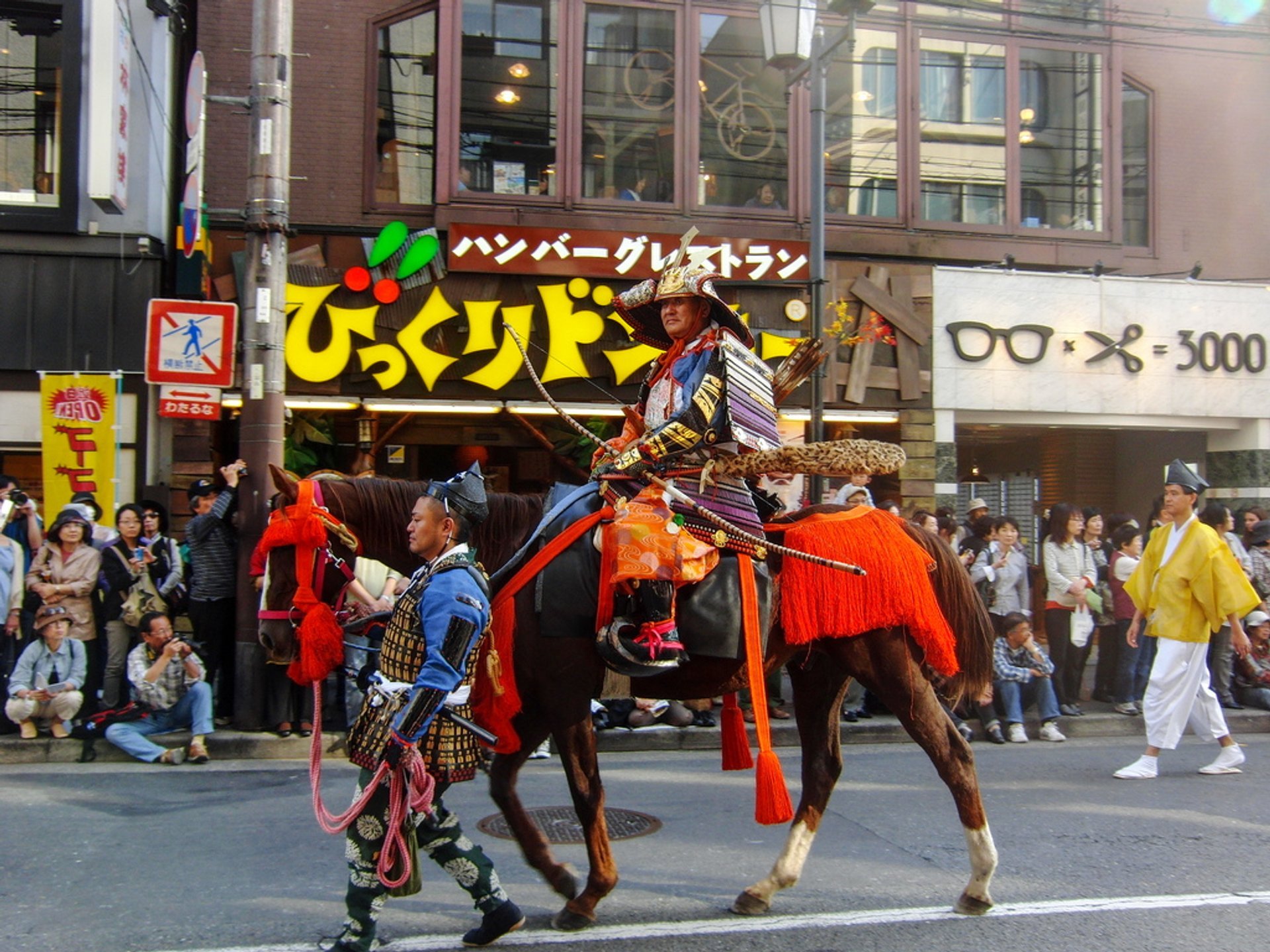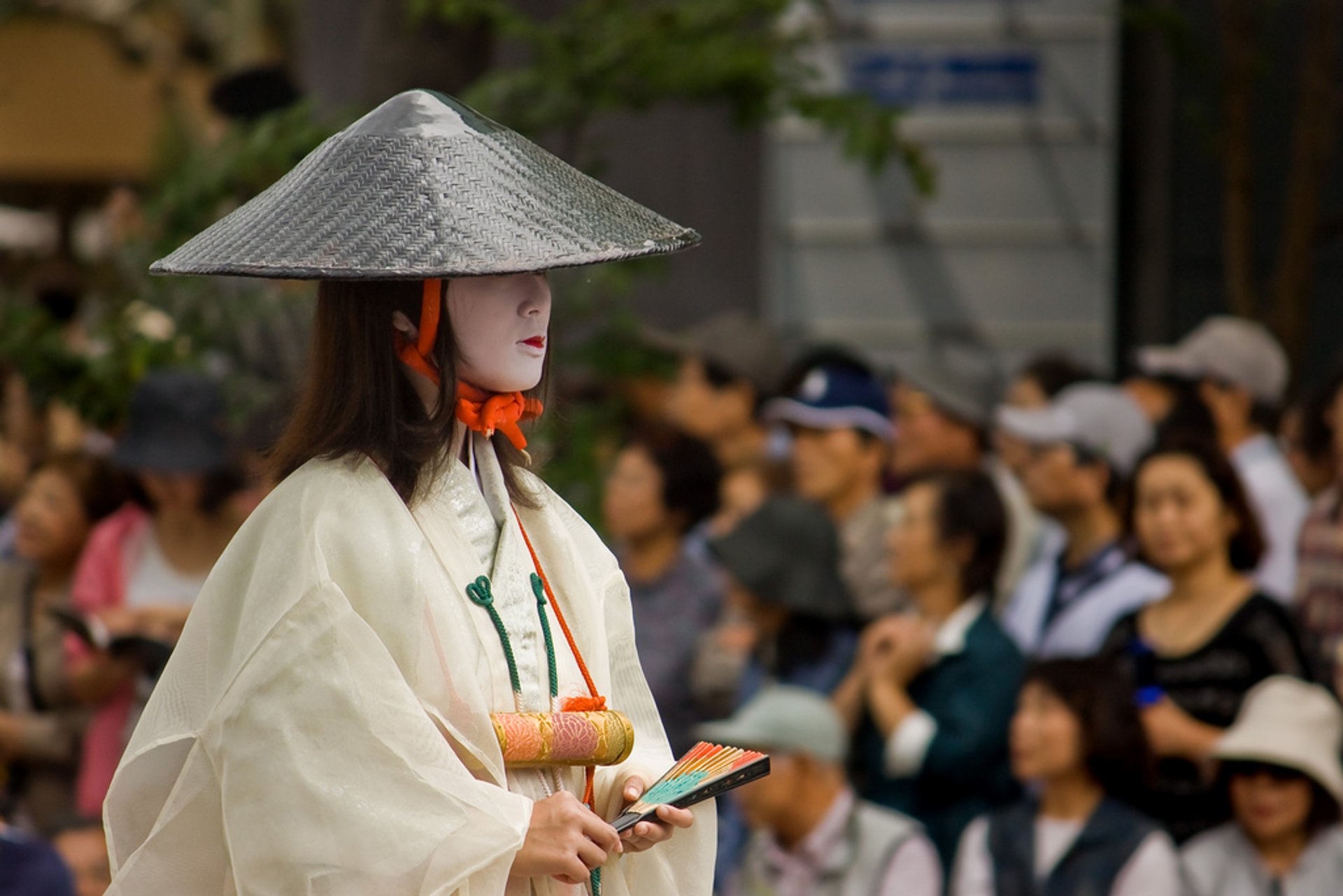 Jidai Matsuri, along with two other festivals—Aoi Matsuri and Gion Matsuri—is one of the most important cultural heritage events of Kyoto. Jidai Matsuri is always celebrated on October 22nd and commemorates the anniversary of Kyoto's foundation.
Jidai Matsuri means " The Festival of Ages", which is very fitting. During the procession, you will witness different types of authentic Japanese costumes from the 8th century (Heian Period) to the 19th century (Meiji Period).
The event day kicks off early in the morning with mikoshi (a portable Shinto shrine) where people show their respect and grace to representations of Emperor Kanmu and Emperor Komei. Later on, numerous majestic processions take place such as the grand parade with more than 2,000 people marching from the Imperial Palace to the Heian Shrine and including many historical figures, samurai, warlords, and the military. You will see famous Japanise Geisha, Maiko and Shikomi dressed in Junihitoe (a luxurious and elegant type of kimono which is considered to be the most expensive clothing).
Jidai Matsuri is a great way to fall in love with Japanese culture, its unique clothes adorned with beautiful folk patterns, and to enjoy the streets and ancient architecture of Kyoto.
Find hotels and airbnbs near Jidai Matsuri (Festival) (Map)