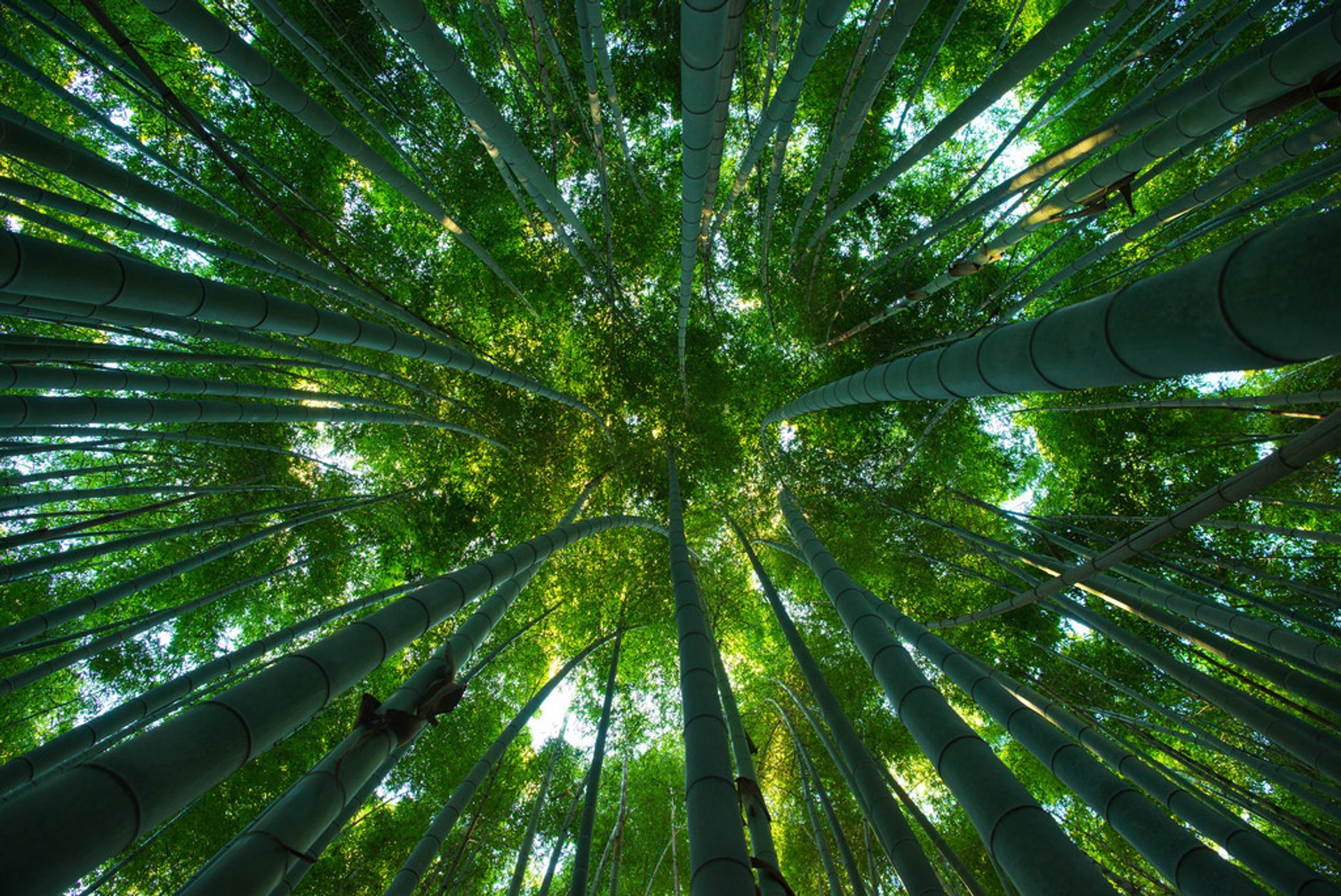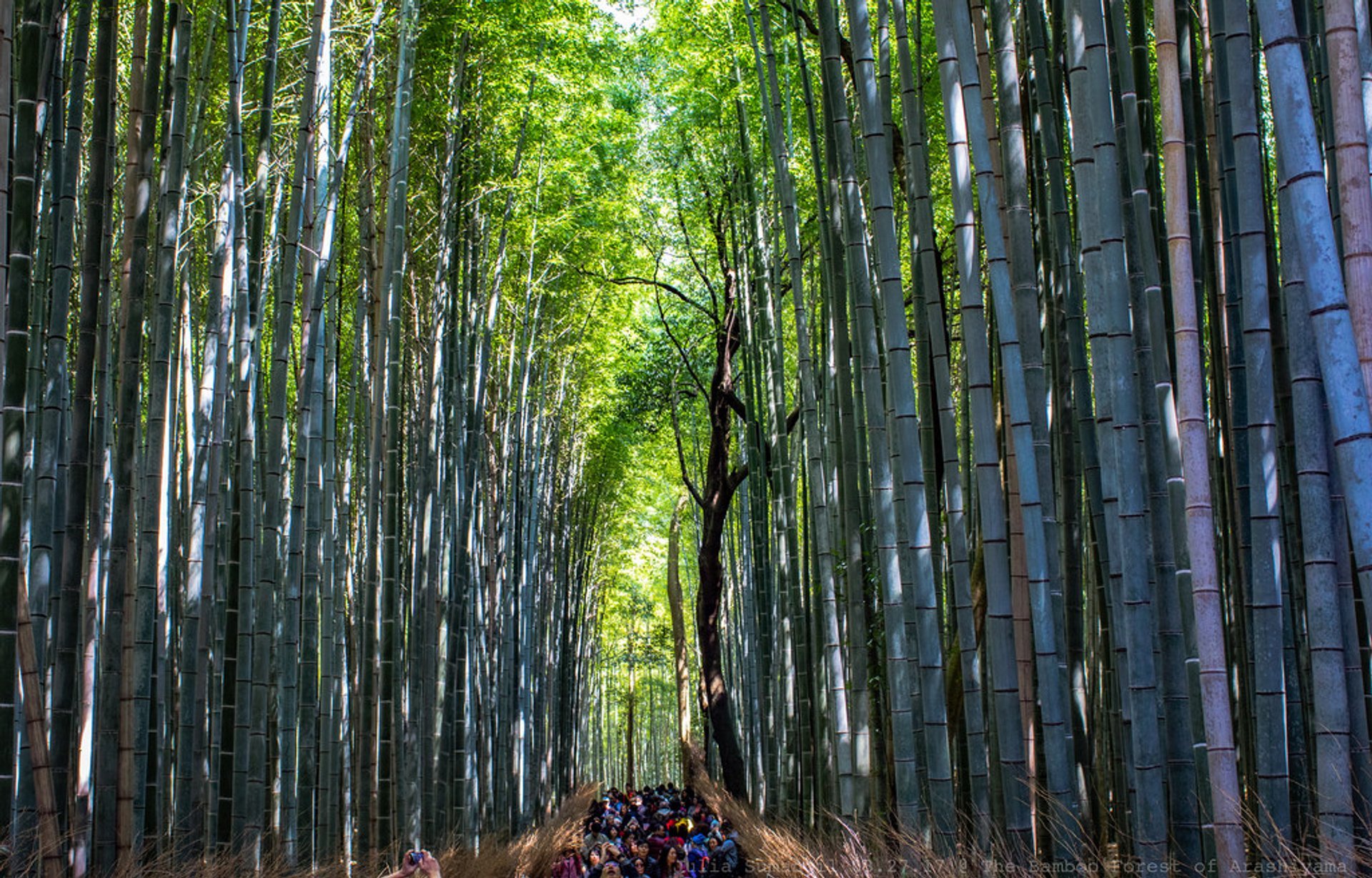 One of the most common spots to visit in Kyoto is the Sagano Bamboo Forest also known as Arashiyama Bamboo Grove. This towering bamboo forest creates a unique contrast to the city's urbanity. Some 30 minutes from the noisy city's center you can enjoy the sounds of nature. Of course, it will be hard to avoid the crowds, and the sound of camera shots as the forest features several wooden tourists' paths to walk on and enjoy the never-ending bamboo trees' view.
All you see around as you walk through is a large number of high and thin bamboo trunks. The most magical moment comes, when a slight wind appears. It goes through bamboo trees and makes them sway back and forth, and hit each other, creating a sound of rustling, creaking, and bending. It's perhaps one of the most recognized sounds in Japan. Being so unique, this place was voted to be one of "100 Soundscapes of Japan" by Japan's Ministry of the Environment.
The bamboo forest is open to visitors all year. Summer is a favourite time, but if you want to avoid crowds, choose weekdays, and go early in the morning or late in the afternoon. While visiting in December, you'll also witness Kyoto Arashiyama Hanatouro illuminations.
Find hotels and airbnbs near Sagano Bamboo Forest (Arashiyama) (Map)