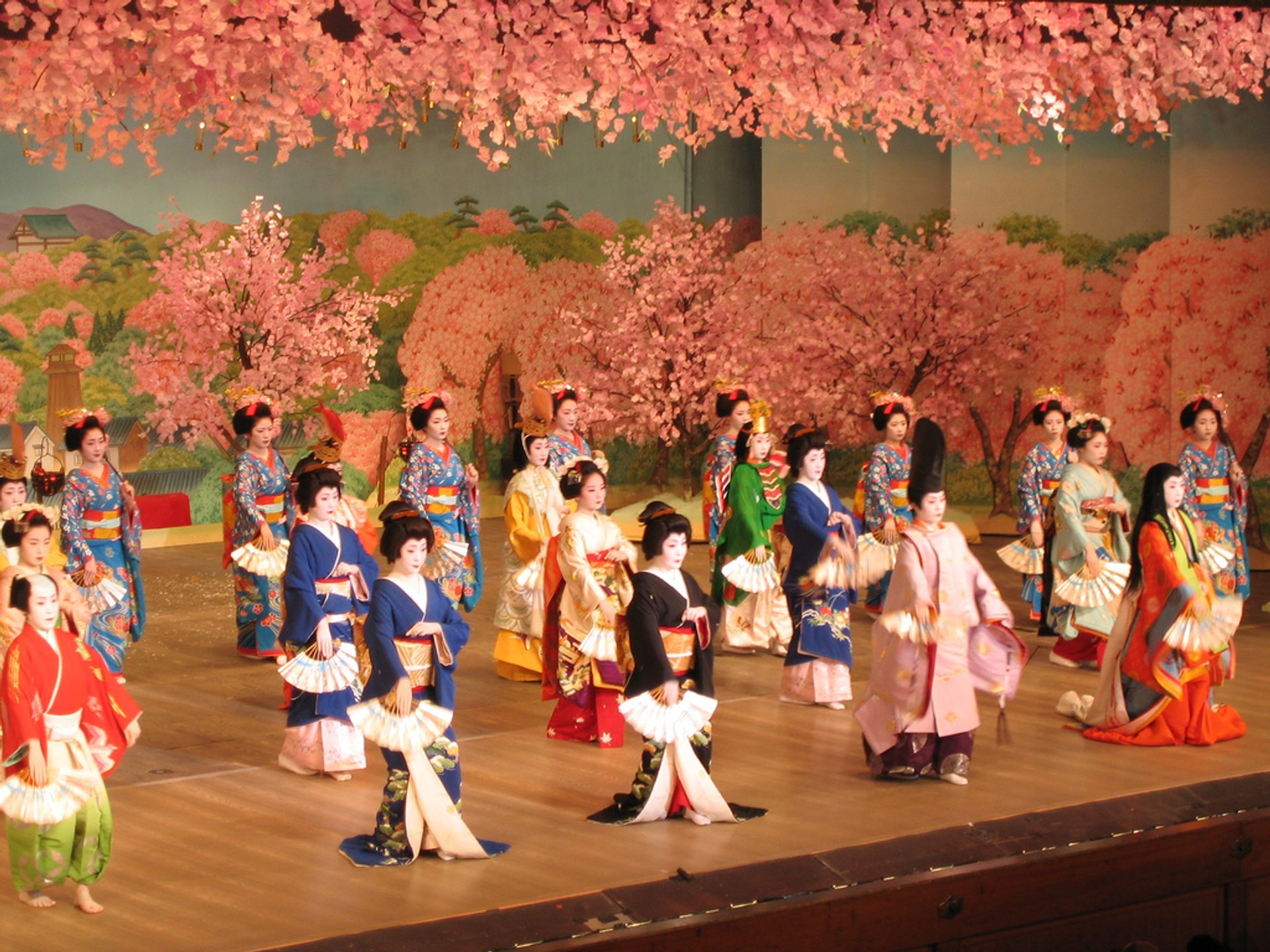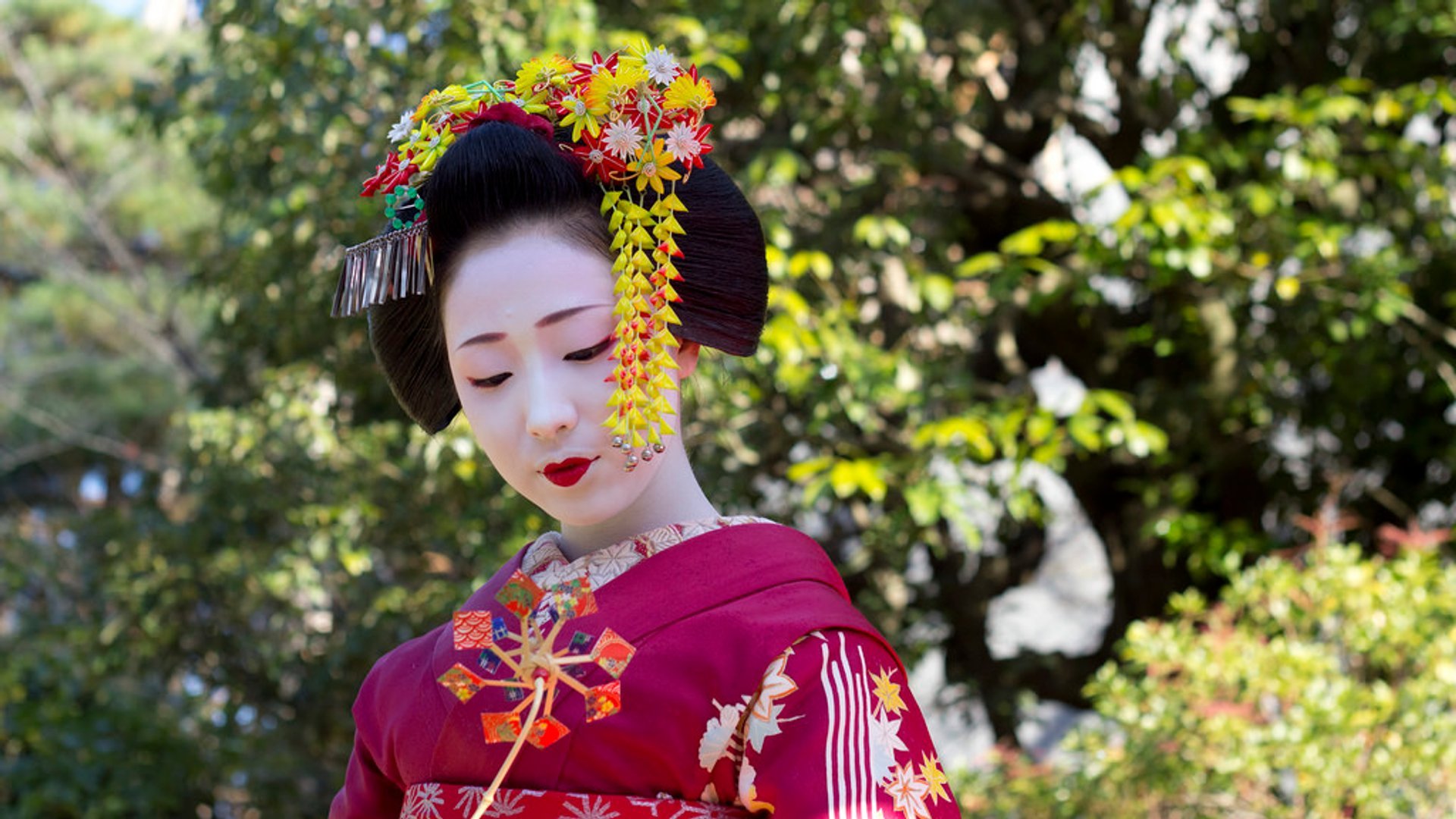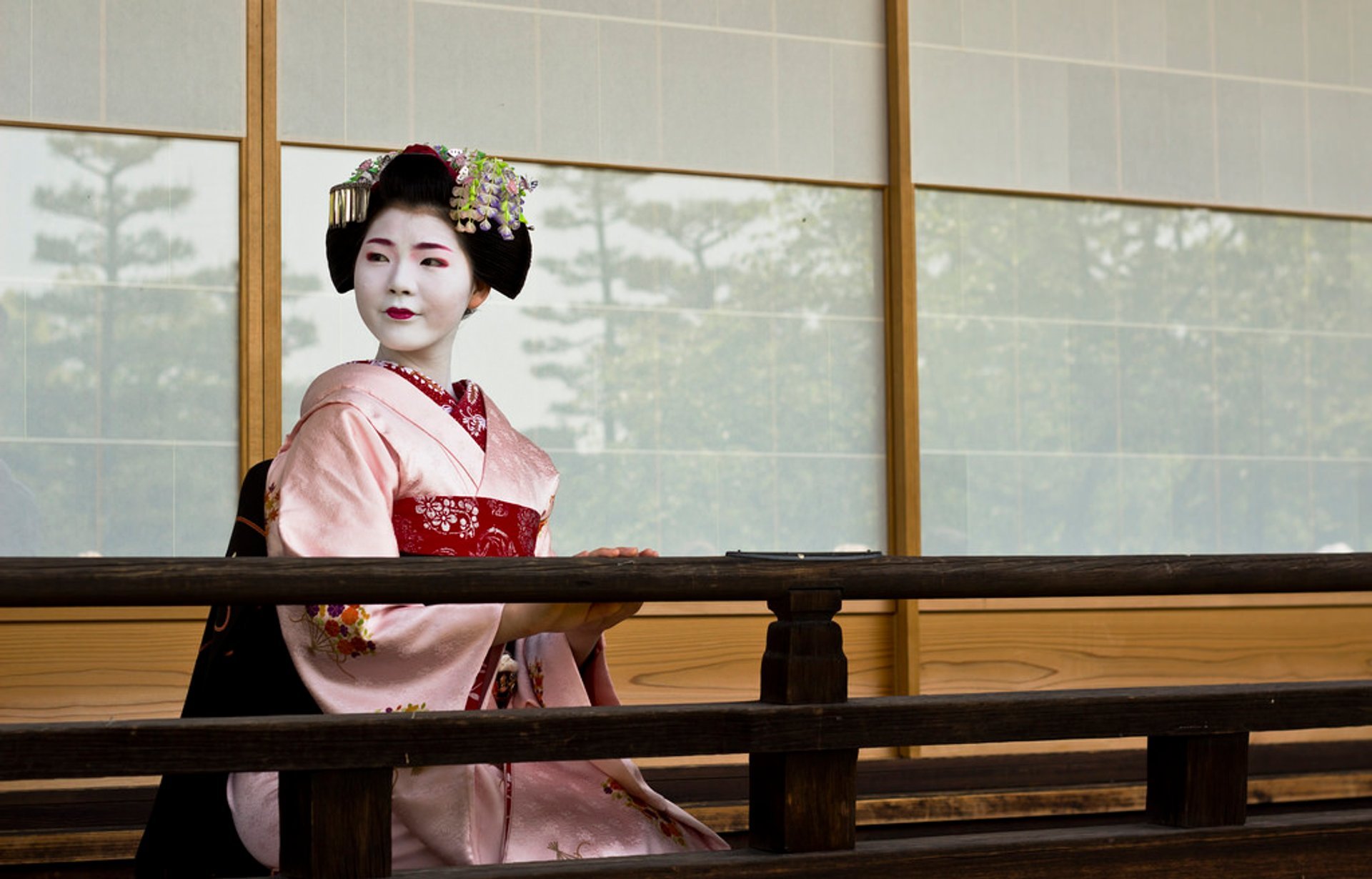 Kyoto is known worldwide as the home of Geishas. In fact, there are two types of them: the fully-fledged Geisha which is appropriately called geiko, and the young ladies, maiko, from the age of 15 to 20 who are training to be geikos.
So, who are Japanese Geishas? They are highly skilled entertainers who are trained in traditional Japanese arts for five years. They usually appear during special occasions like dinners, private parties, etc.
It is very costly to arrange private Geisha entertainment, but there are other ways to spot them. During spring (April until late May) and fall (early November), Geisha dances are available to the public—Miyako Odori, Kyō Odori, Kitano Odori, Kamogawa Odori, and Gion Odori.
They are all very spectacular and unique! If you happen to be in Kyoto during spring or fall, don't miss the opportunity to enjoy traditional Geisha dances in luxurious kimonos. All Geisha dances are scheduled on certain dates, so it's better to check the time in advance and to purchase tickets to the theatres where they perform.
Find hotels and airbnbs near Geisha Dances in Kyoto (Map)