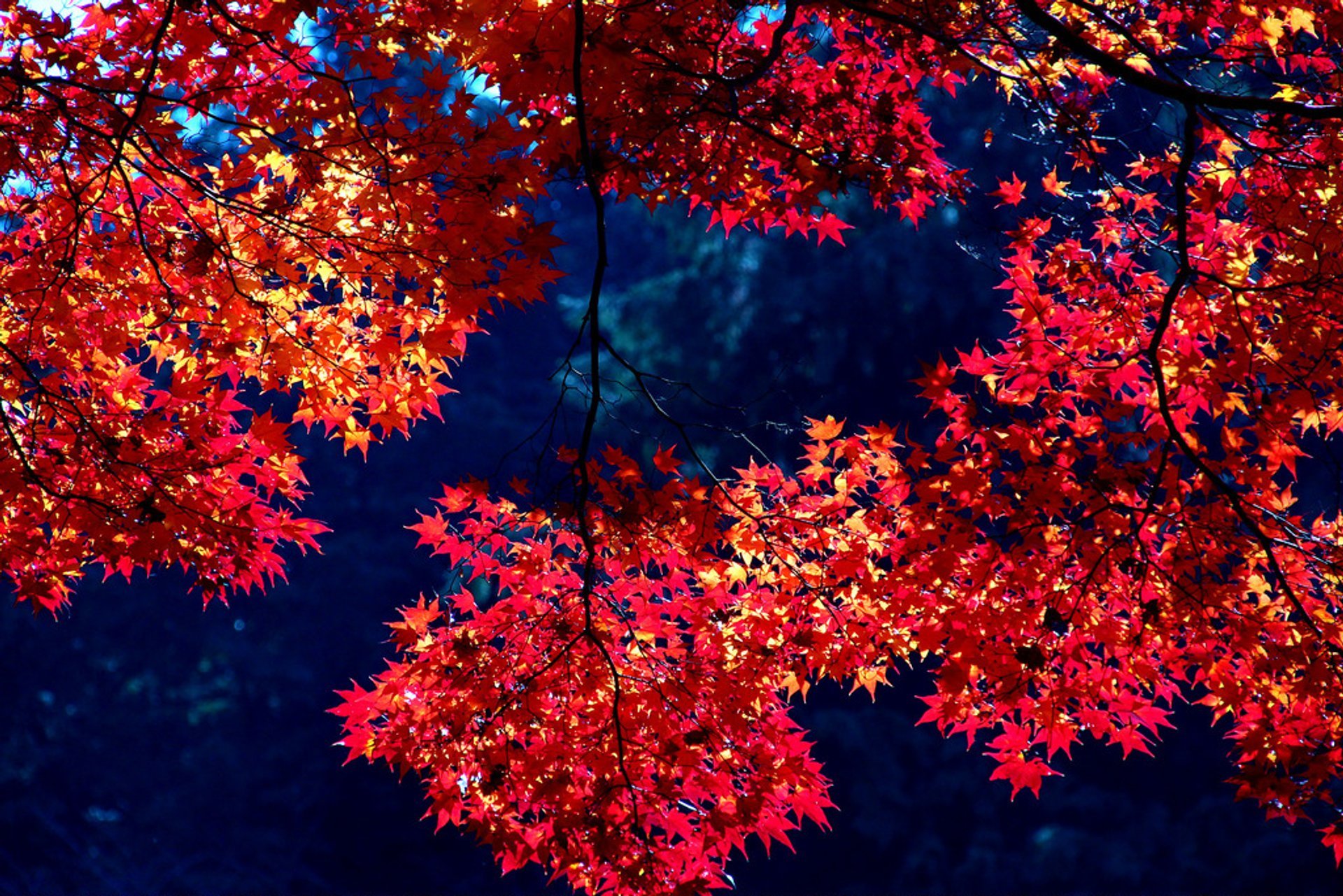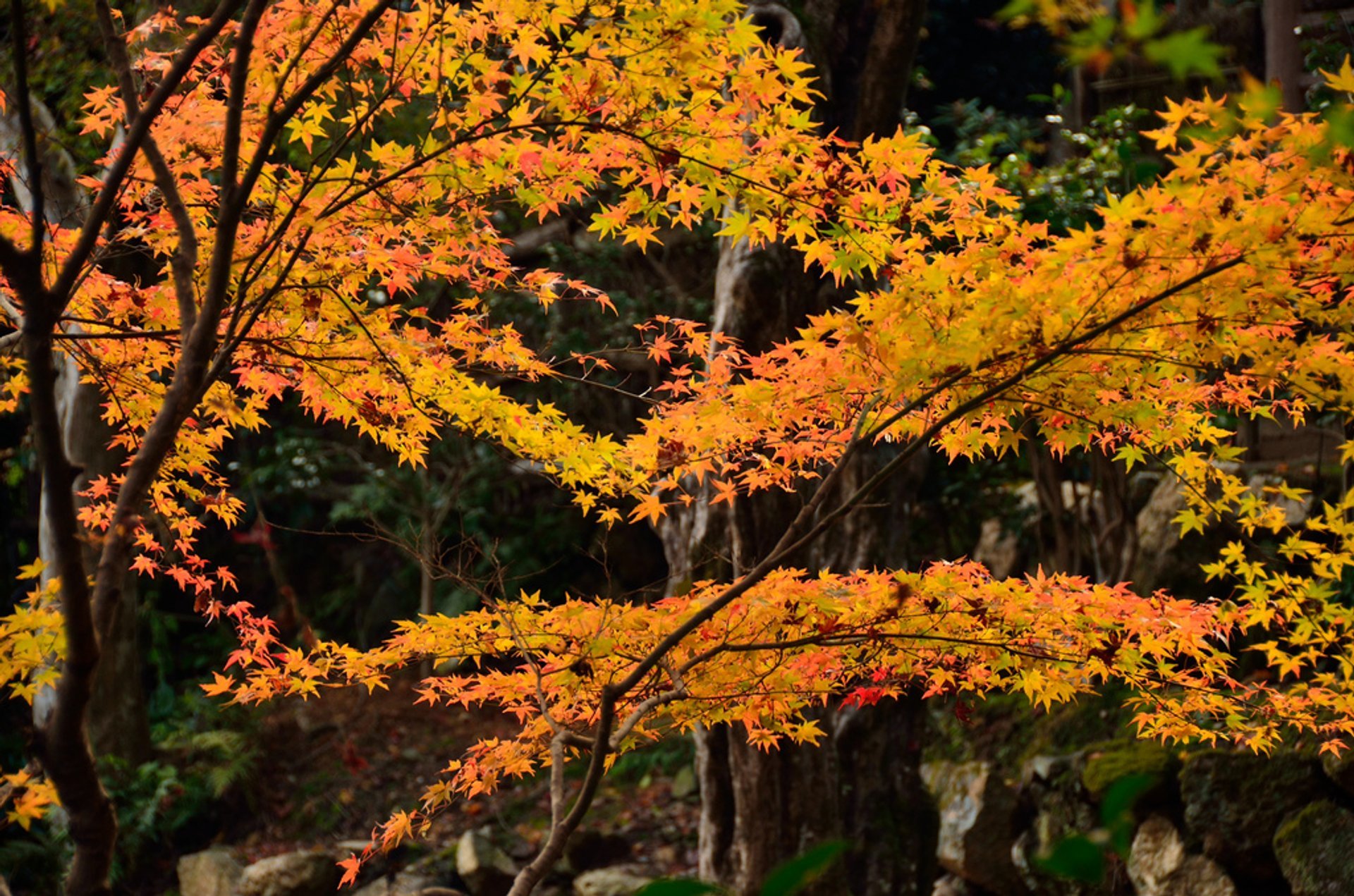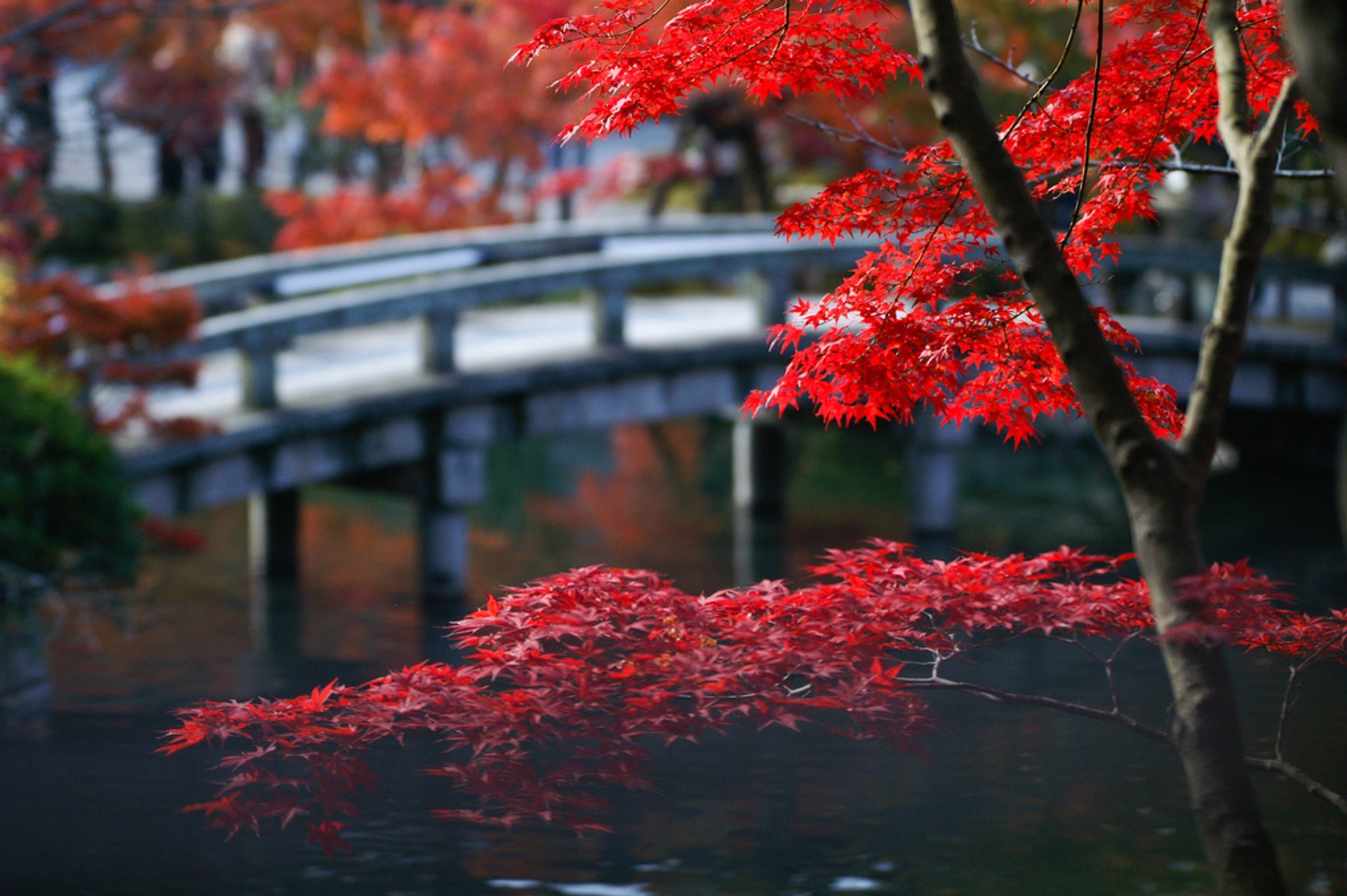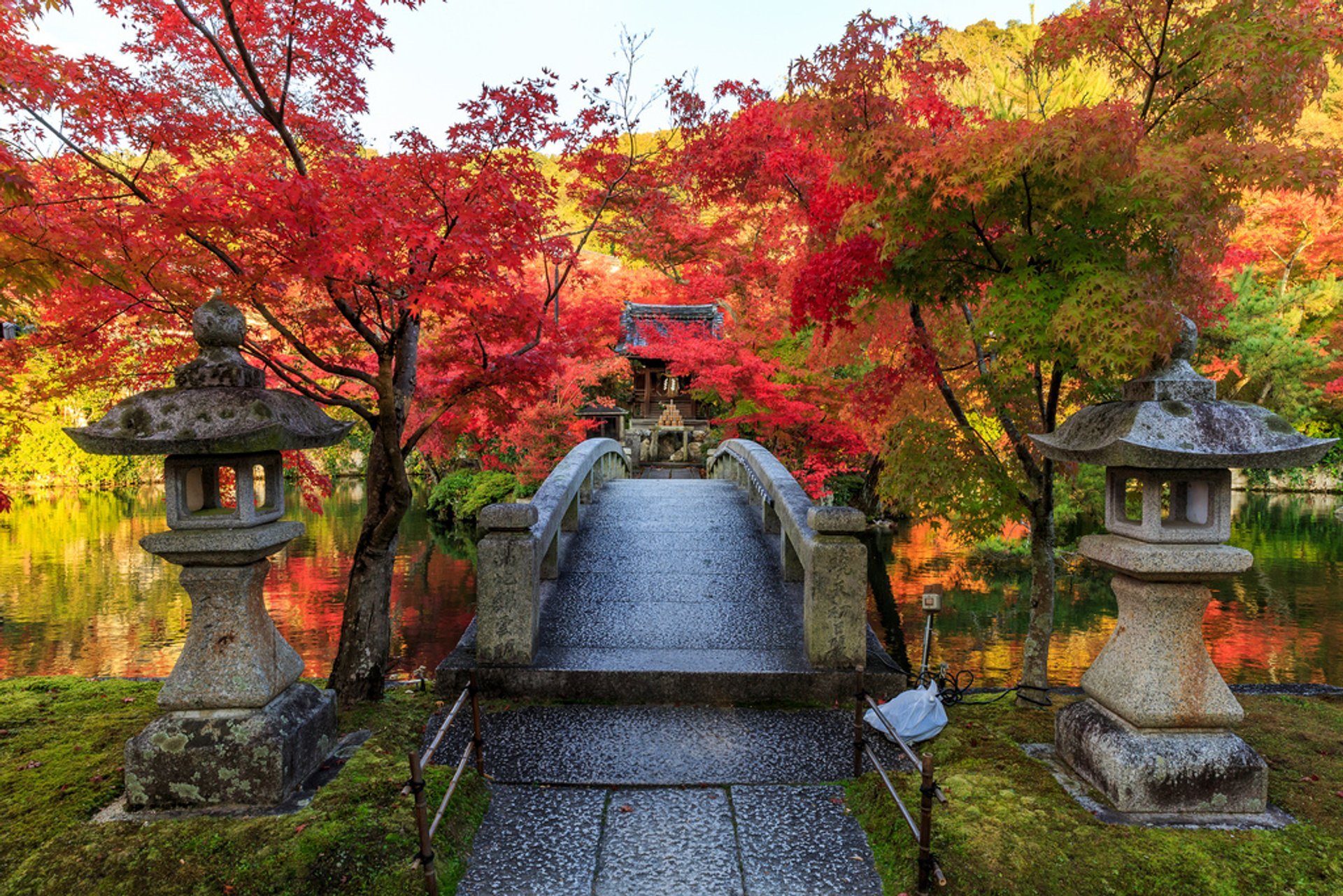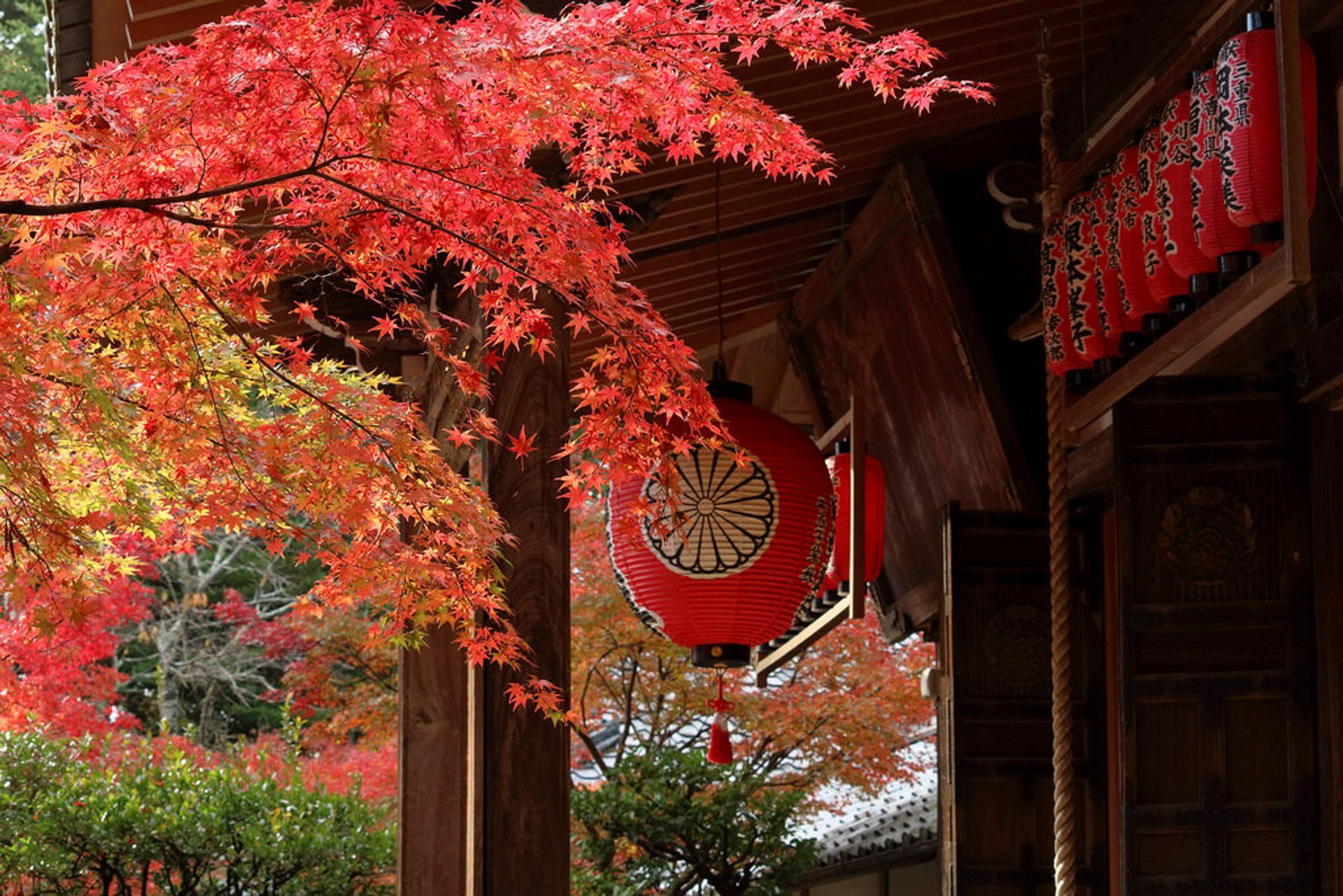 Kyoto is known worldwide as one of the oldest cities in Japan with a rich history reflected in its imperial gardens, sacred temples and shrines—and all that looks particularly astonishing during autumn.
One of the best spots to enjoy the beauty of the foliage is Kodai-ji Temple—a Rinzai Buddhist temple which was built in 1606. The area has numerous walking trails lined by trees.
Arashiyama is a charming district of western Kyoto with ancient Buddhist temples, where you can see maple tree gardens and the "Saga Scenic Railway." This is an eye-catching route, which runs along the Hozugawa River from Saga torokko station to Kameoka torokko Station. It's a great chance for sightseers to enjoy picturesque sceneries of the area at a slower pace.
Kiyomizu-dera is a Buddhist temple listed as a UNESCO world heritage site with more than 1,000 trees and many gorgeous waterfalls. The main hall of the temple has a big veranda that invites visitors to enjoy fantastic views of the city.
The Tofuku-ji Temple is one of the biggest and oldest temples in Kyoto, known for its Sanmon gate (the most important gate of a Japanese Zen Buddhist temple). There are plentiful gorgeous Japanese gardens with colourful maple trees to visit as well. Don't forget to explore the Tsutenkyo Bridge and Honbo Garden while visiting.
Takao is considered to be one of the most popular for viewing autumn leaves. You will definitely be impressed by the mountain views adorned with numerous maples during your visit.
Leaves begin to change in the middle of October, and you can enjoy the colours of the trees until mid-December. The peak viewing time is the middle of November.
Find hotels and airbnbs near Autumn Foliage (Kōyō) (Map)