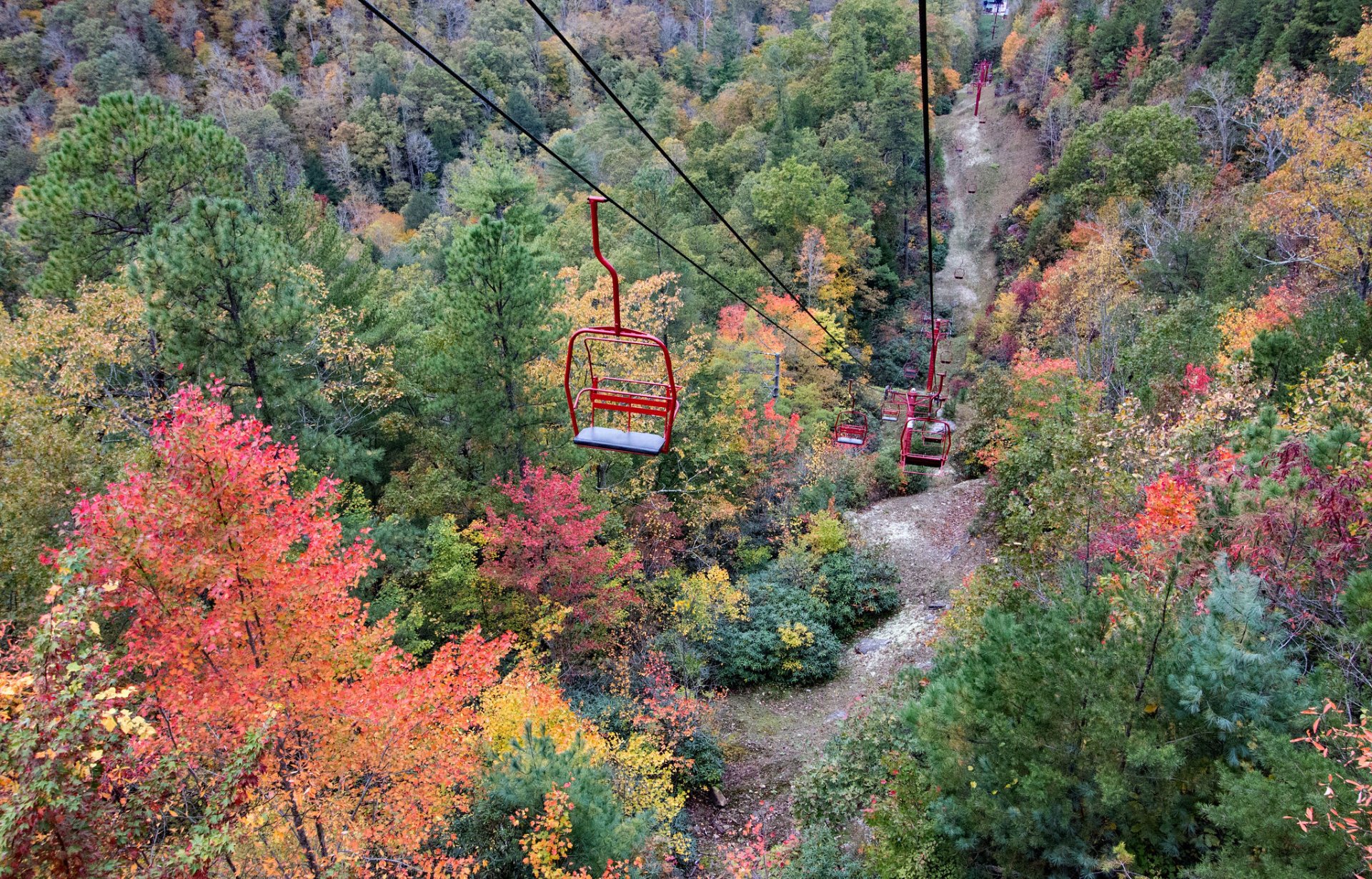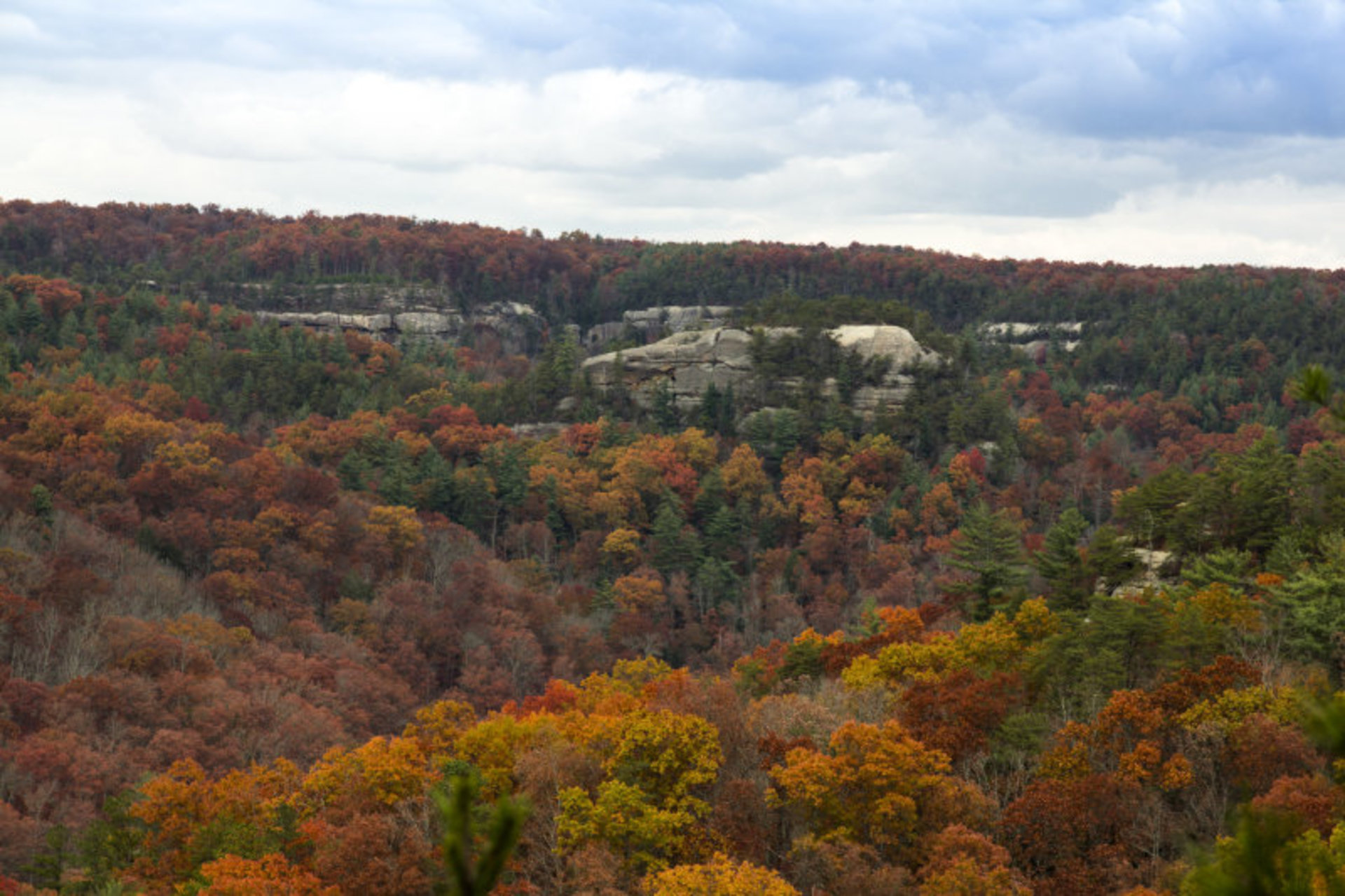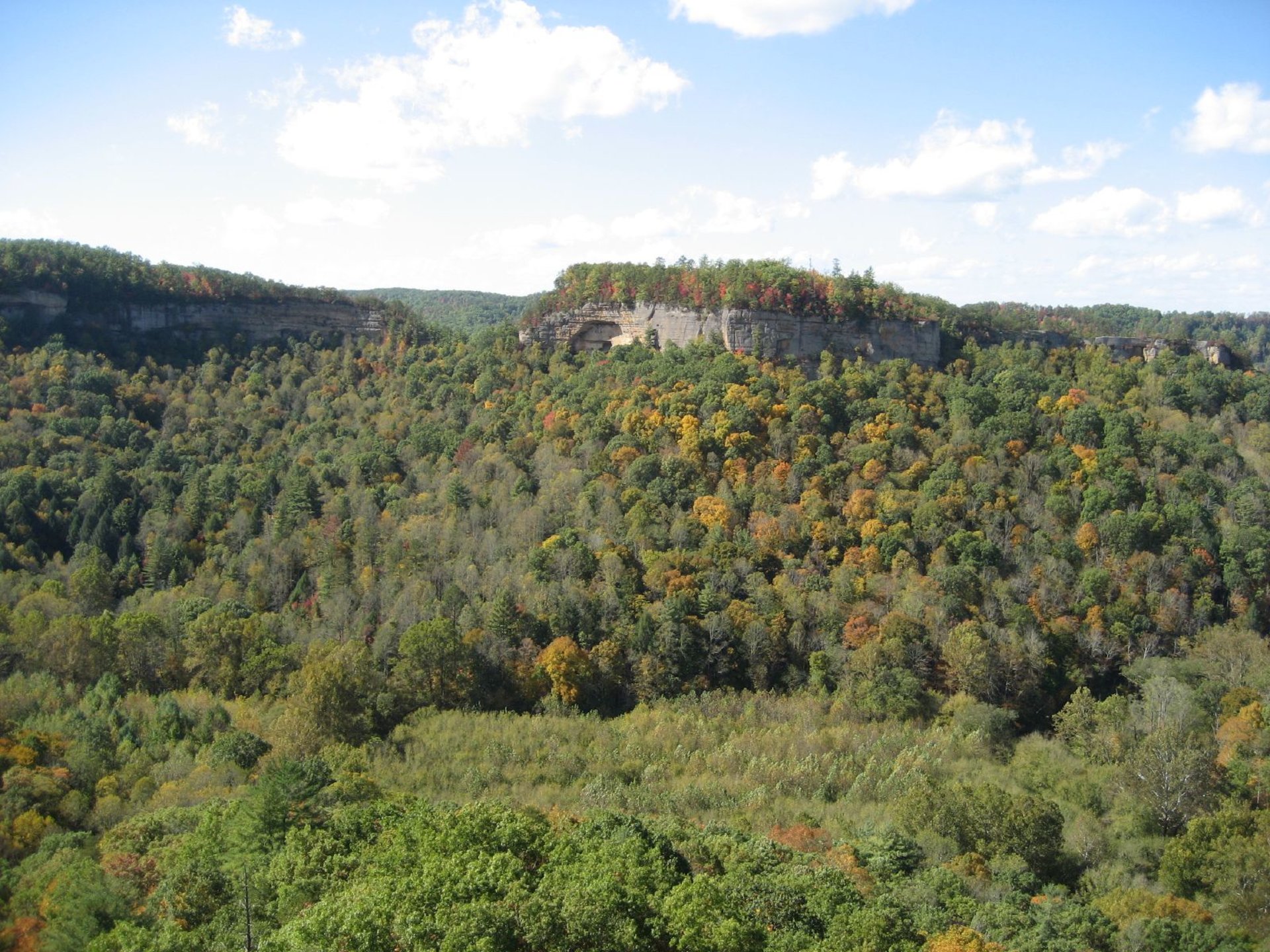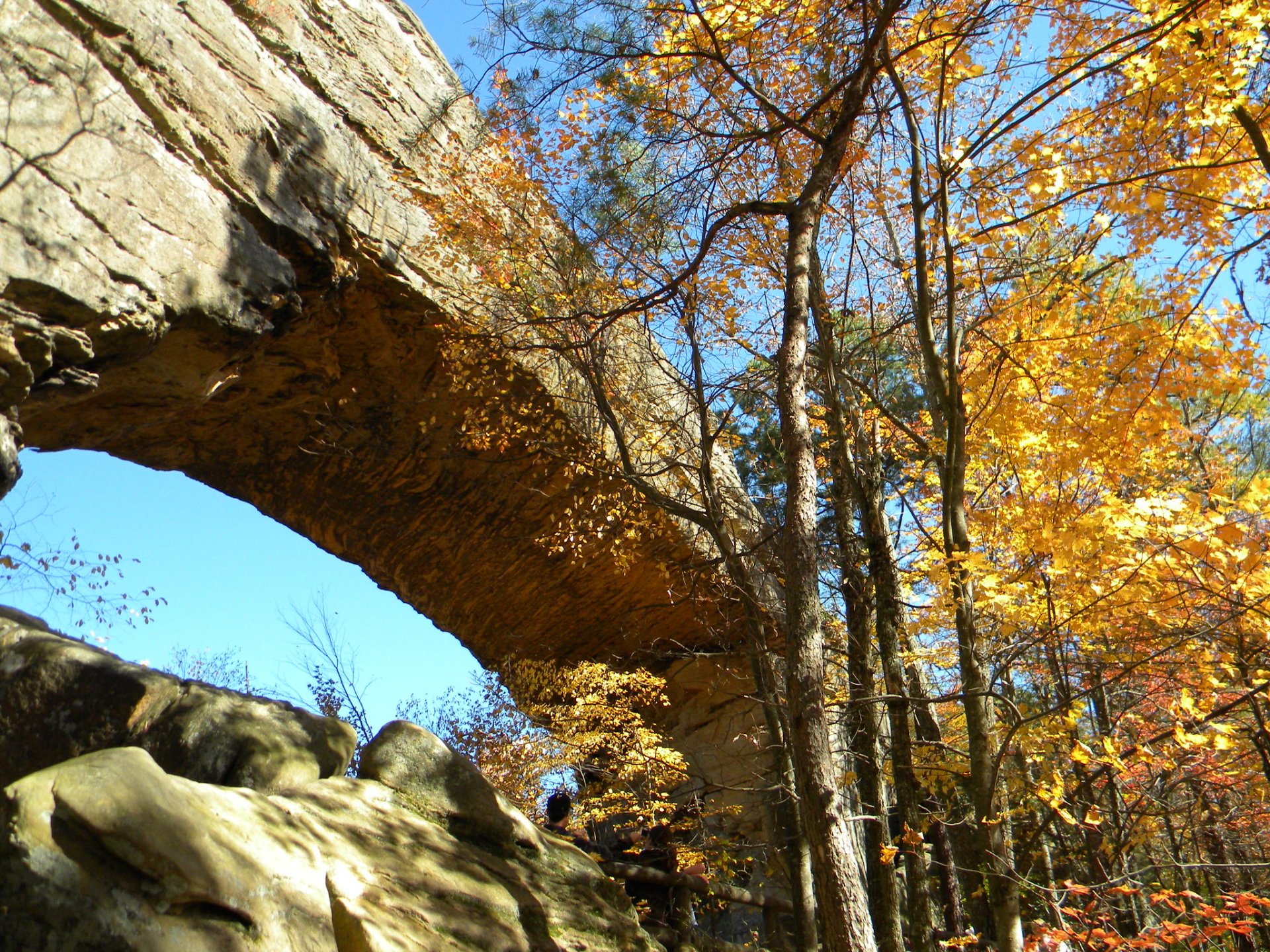 Natural Bridge Resort Park
The Red River Gorge is a popular destination within the Daniel Boone National Forest. A canyon system on the Red River lies in east-central Kentucky. Occupying an area of around 29,000 acres (120 sq. km), the Red River Gorge boasts interesting cliff formations, which look like natural arches and bridges, high sandstone walls, rock shelters, and caves. Overall, there are more than 100 natural sandstone arches of various sizes. These natural wonders look especially scenic when surrounded by foliage in the fall.
When is the best time to see fall colors in the Red River Gorge
First fall colors appear in the Red River Gorge in early September. Leaves change first at the higher elevations of the eastern side, and then the change expands to the lower elevations of the western side. The fall colors peak in late October and early November.
Where to see fall colors in the Red River Gorge
For the most amazing views, head to Kentucky's Natural Bridge State Resort Park to see one of the largest natural bridges in the Red River Gorge. The Natural Bridge, which is about 75 feet (22 m) long and 65 feet (19 m) high, can be reached via a 3-mi (5-km) Natural Bridge Trail.
Other popular scenic sites in the Red River Gorge include Gray Arch, which can be accessed via the 4-mi (6-km) Gray Arch Trail. It goes through a dense autumnal forest and provides spectacular views of the surrounding area.
Hanson Point, accessible via Pinch 'em Tight Trail, is another fairly easy 5-mi (8-km) hike, which leads to a large rock with breathtaking 360° views of the fall foliage in any direction. If you can do some rock climbing, there are dozens of more spectacular trails. After all, the Red River Gorge is the most popular rock climbing destination in Ketucky with 2,000 climbing routes,
You can also explore the area by a Skylift located in the Natural Bridge State Resort Park. Alternatively, you can go down along the Red River in a canoe or kayak or take a drive on the Red River Gorge Scenic Byway. Overnight lodging is available at Natural Bridge State Resort Park.
Find hotels and airbnbs near Red River Gorge Fall Colors (Map)