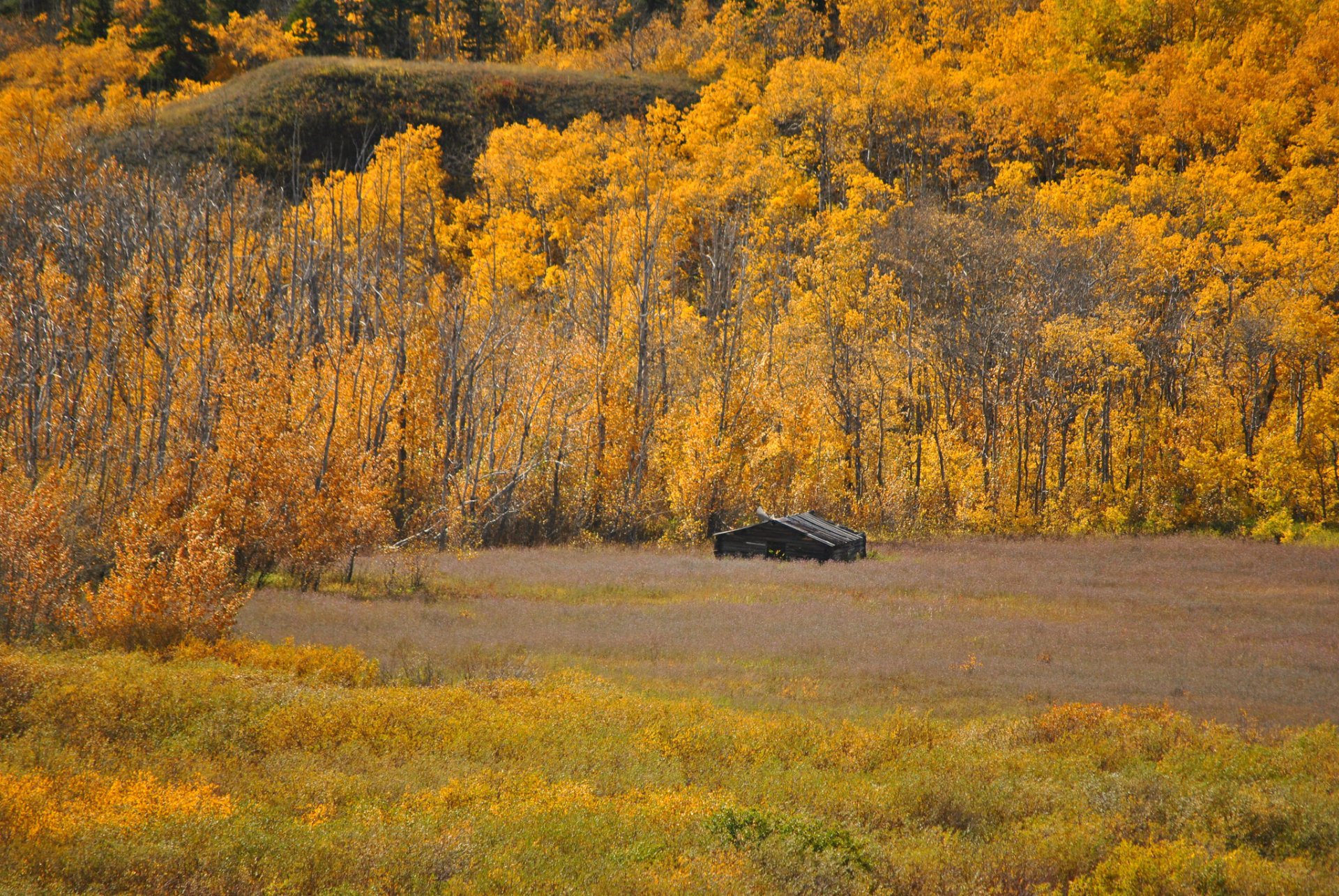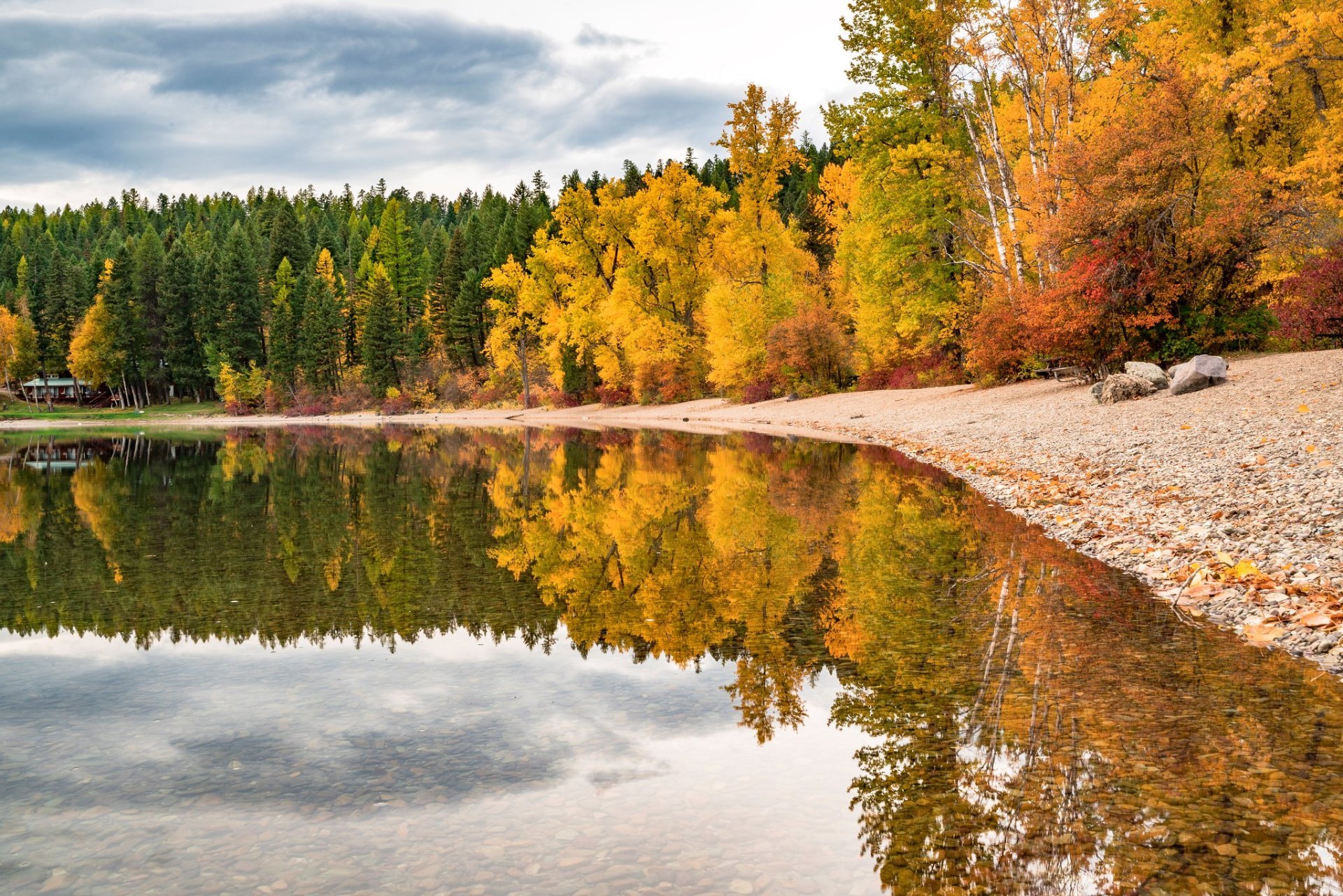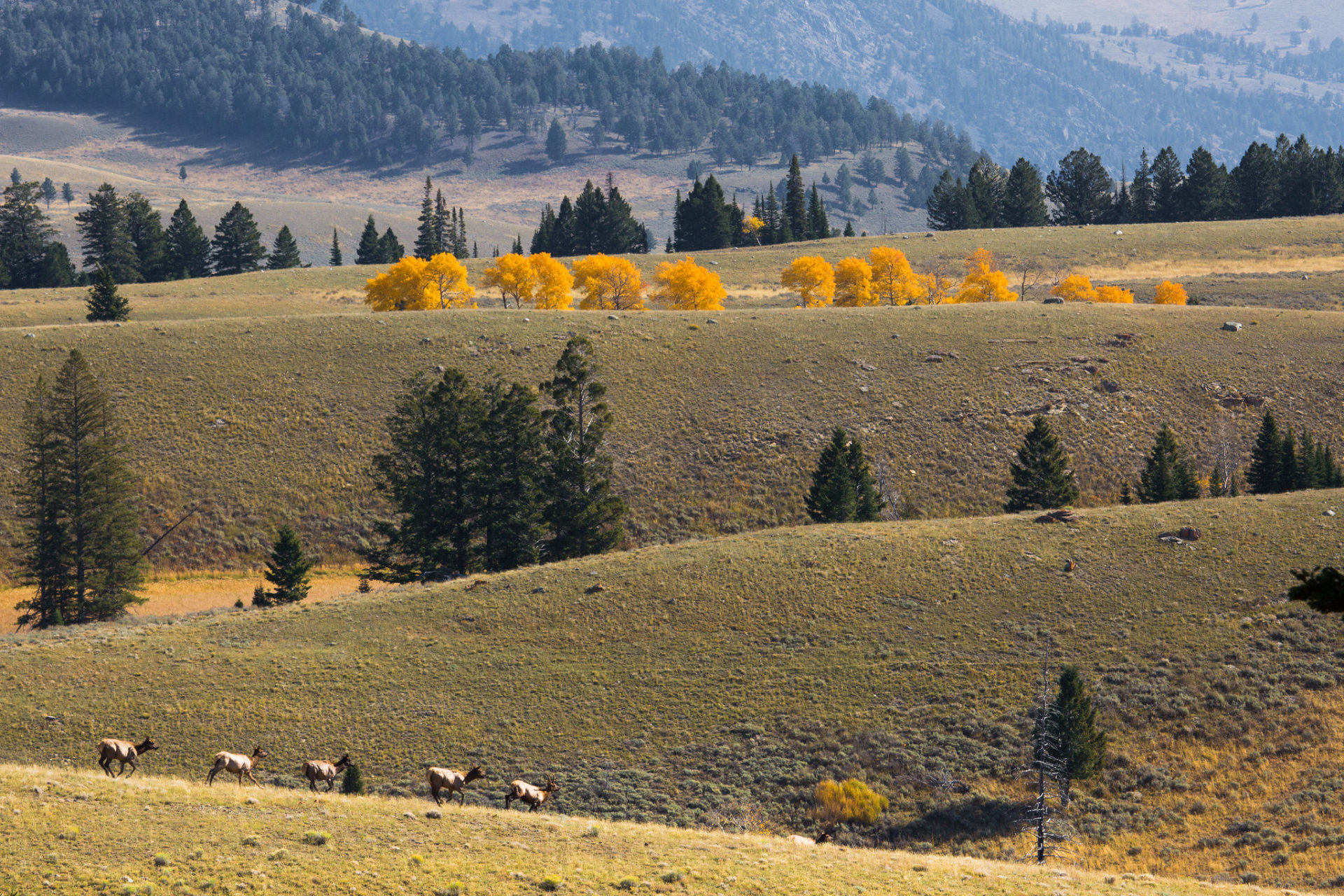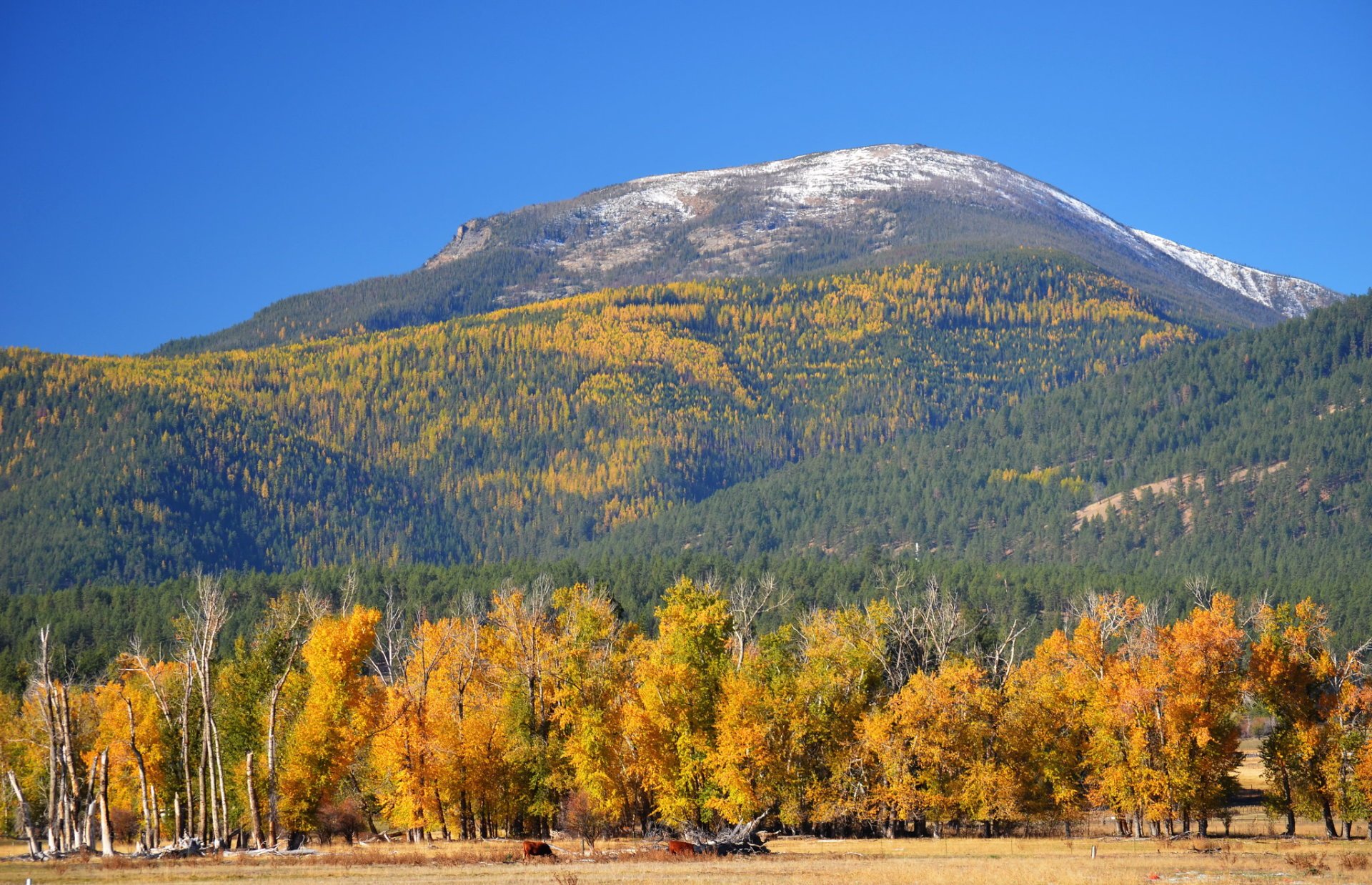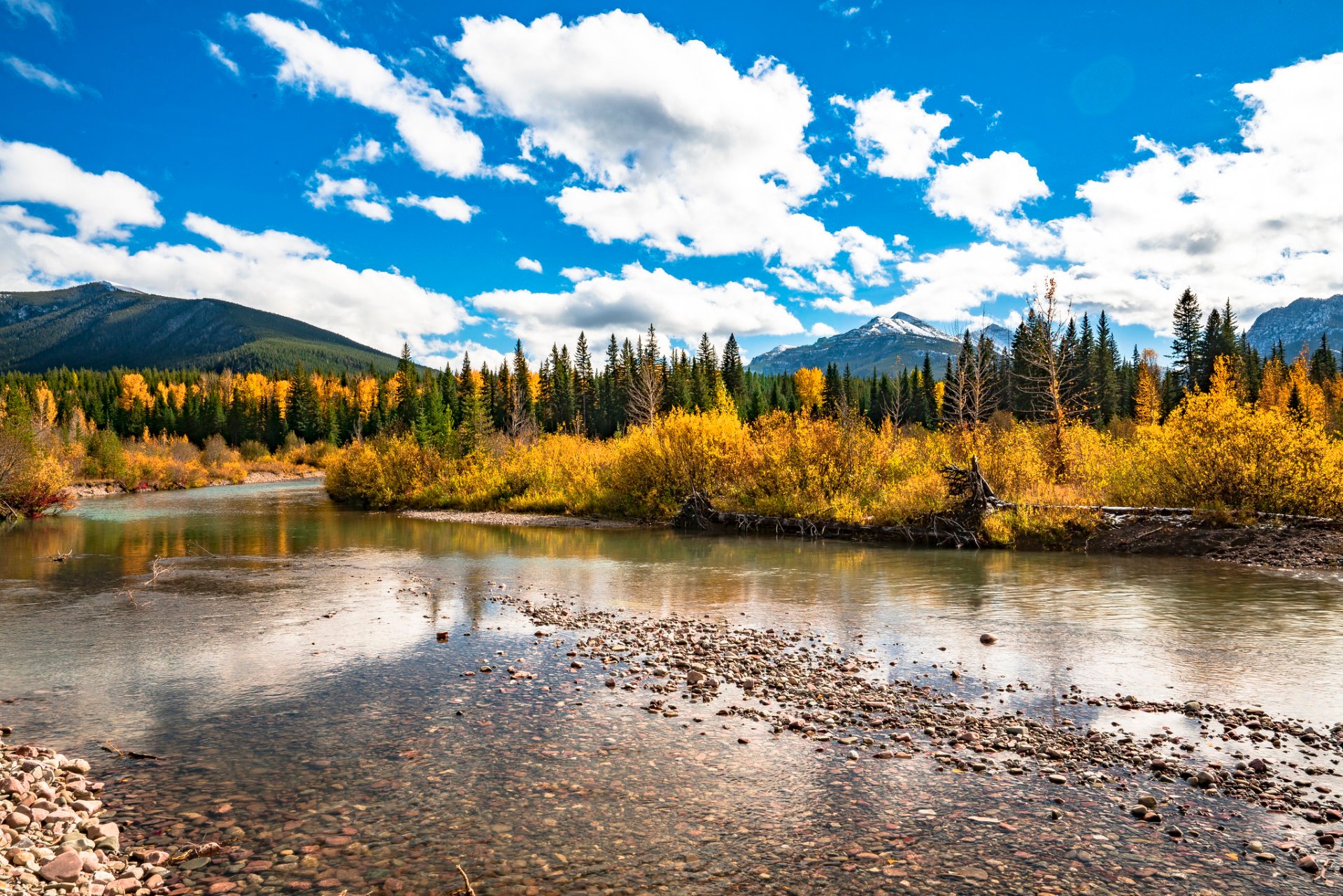 East Glacier Park, Montana
From Glacier National Park in the North to Yellowstone in the South, Montana is a nature lovers' paradise with over a million acres of wilderness, mountains, glaciers, and dense forests. In the fall, the Big Sky Country dresses up in gold and bronze with amazing foliage displays in every corner.
When is the best time to see Montana fall foliage
Fall foliage season arrives in mid-September. At that time you can view beautiful colors in northern parts of the state, in particular, on higher elevations in Glacier National Park. In central Montana, peak fall colors can be viewed from late September to early October. Amazing Western larch (Larix occidentalis) trees with their golden needles begin changing only in mid-October. In Yellowstone National Park, fall colors can be viewed from mid-September on higher elevations to early October in lower areas.
Glacier National Park
The North Fork of the Flathead River boasts many aspens that show off golden hues quite early in the season. Higher elevations are rich with Western larch trees that turn yellow later on. Bowman Lake could be the most scenic destination in the area because of a lush forest, which looks simply stunning in the fall. Visit the shores of Lake McDonald for the fieriest display of colors or head to Essex for some river views. Take a scenic rafting trip along the Middle Fork Flathead River. In East Glacier, visit Two Medicine Valley, particularly the Lower Two Medicine Lake to photograph beautiful fall foliage reflections. Finally, ride the scenic 50-mi Going-to-the-Sun Road, which crosses the park from west to east. The West side of the road up to Logan Pass is especially scenic due to panoramic views of the valley and aspens bursting in color. When you finally get to St. Mary Lake on the east side, there are more spectacular trees to see.
Yellowstone National Park
The northern entrance to the Yellowstone National park can be easily accessed from Gardiner, Montana. Some of the most beautiful fall destinations in northern Yellowstone include Lamar Valley. This remote area is rich in cottonwoods and wildlife. Herds of bison, pronghorn, bald eagles, coyotes, grizzly bears, and deer are frequently seen there in the fall. Custer Gallatin National Forest is a fall foliage paradise that lies along the Yellowstone River. Explore the Absaroka-Beartooth Wilderness just east of Gardiner or the Gallatin Wilderness to the north and west.
Bitterroot Valley
The Bitterroot Valley, south of Missoula, is a true leaf-peeping heaven with a kaleidoscope of fall colors in every direction. Take a 96 mi (154 km) scenic drive through the region on Highway 93, surrounded by Bitterroot Mountains on one side and Sapphire Mountains on the other. The beautiful Bitterroot River is framed by golden and bronze leaves, especially around Hamilton.
Find hotels and airbnbs near Montana Fall Colors (Map)