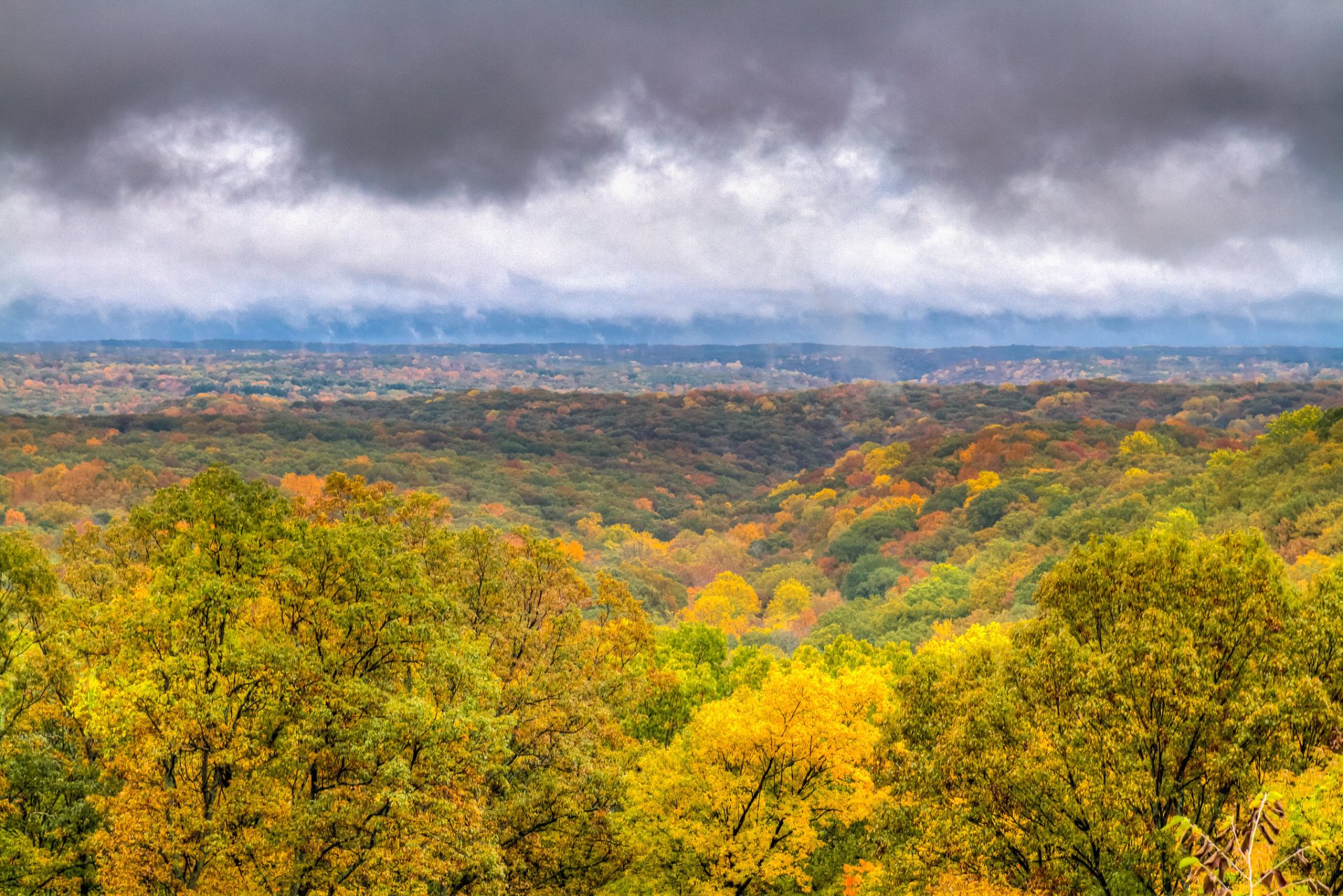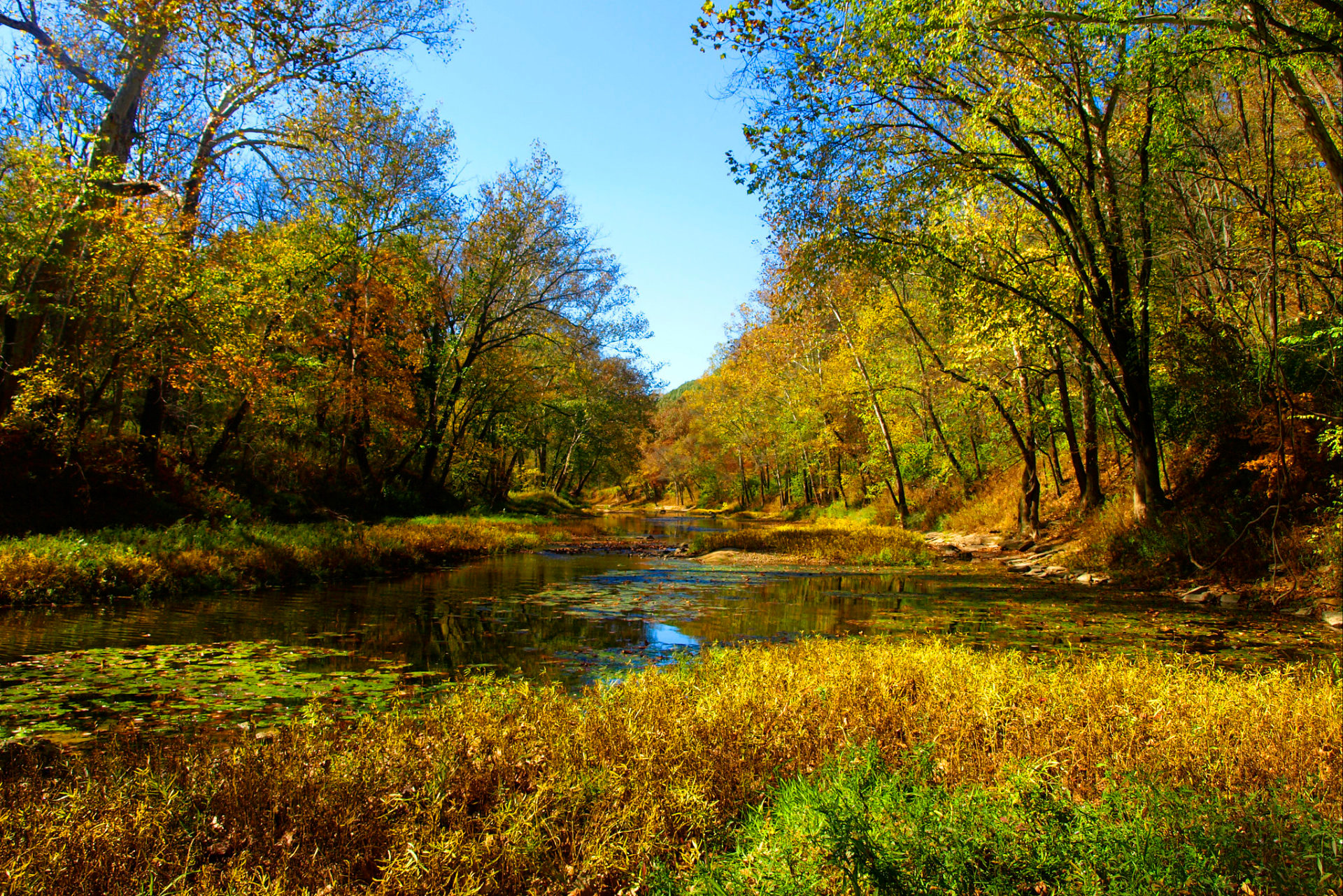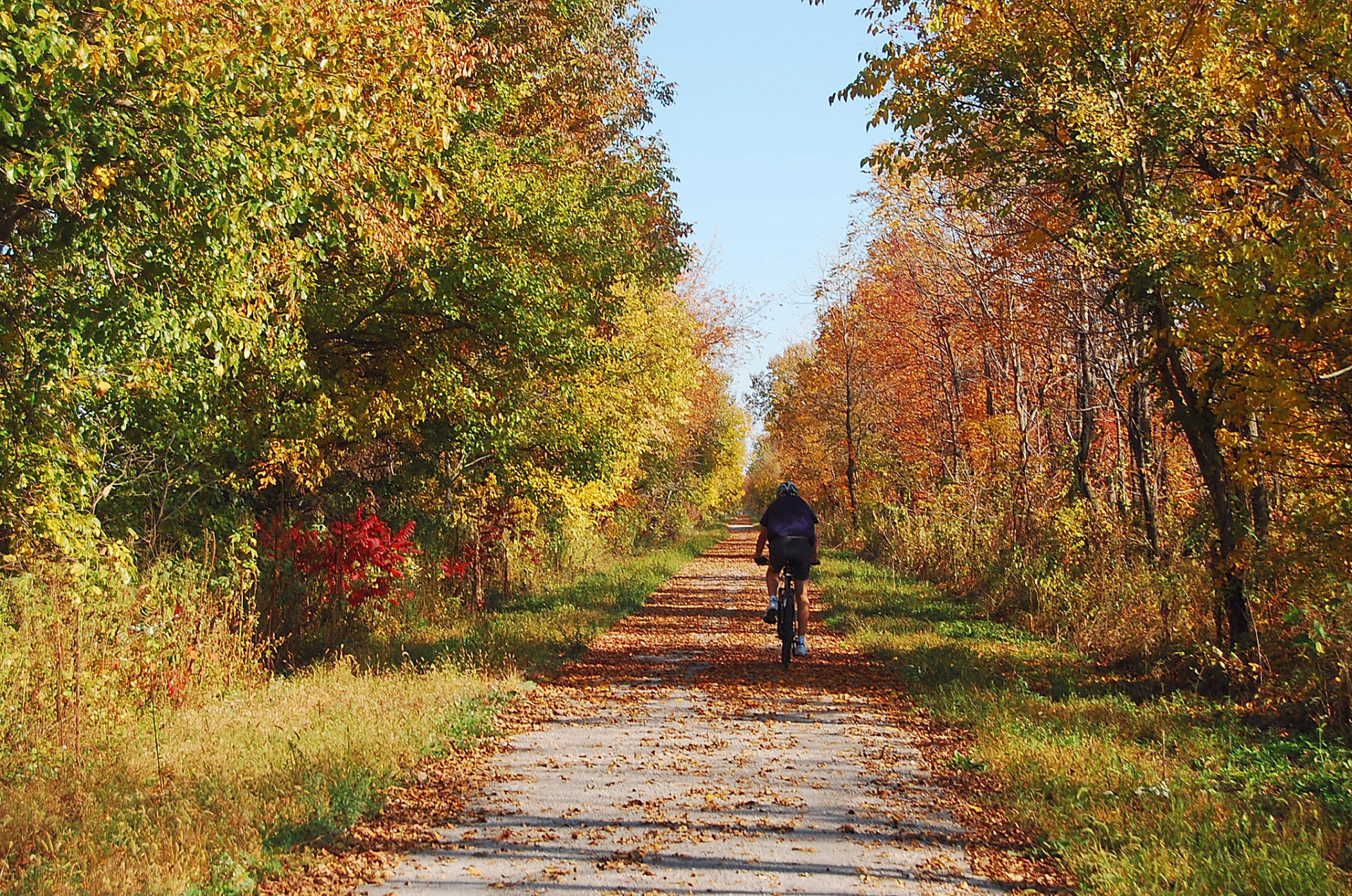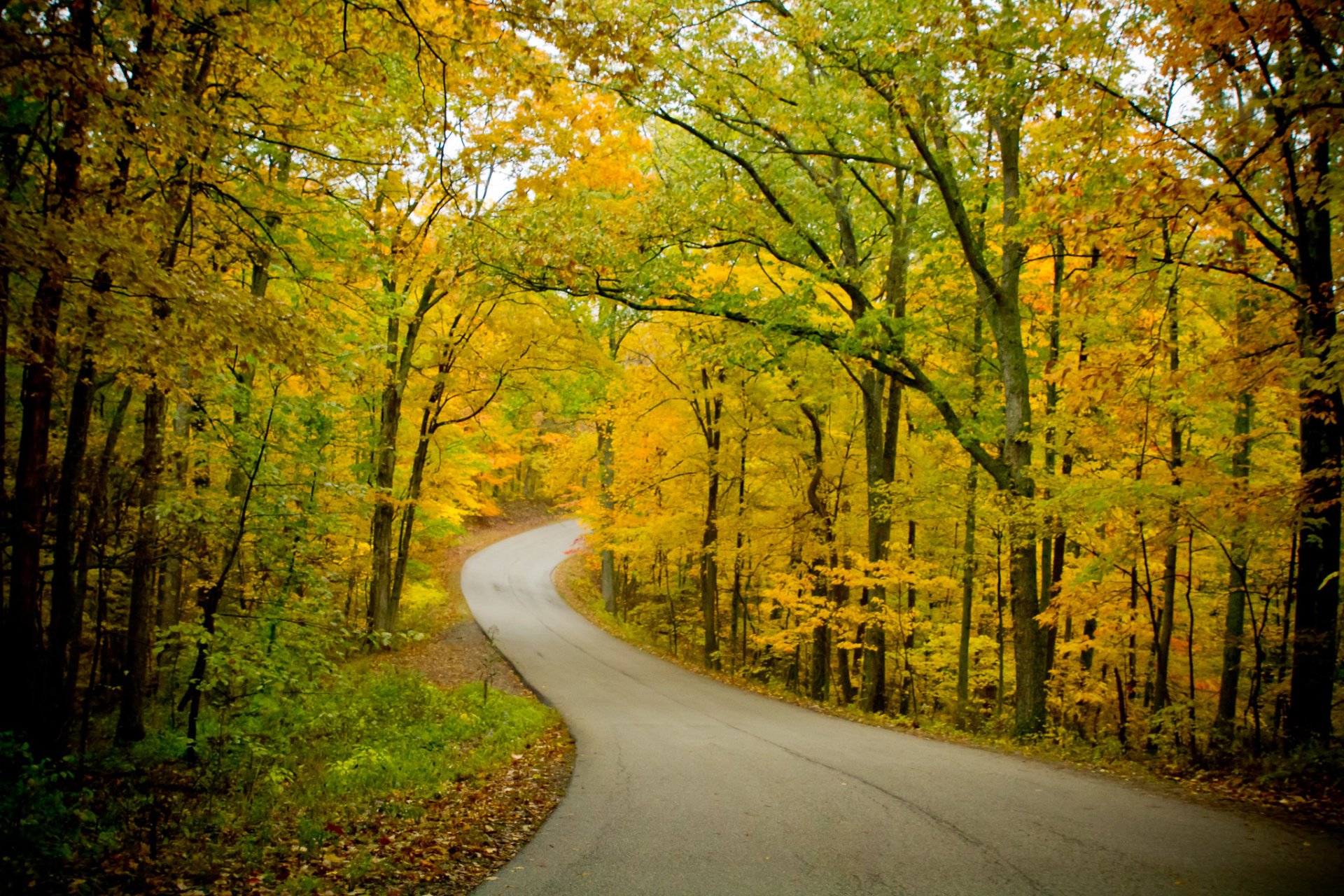 Indiana has over 100 native tree species, and their diversity ensures a spectacular fall foliage season in the state. Central and southwest Indiana boast vast forests and parks that look simply stunning during the change of seasons. Maples, which are numerous in the state, ensure vibrant color accents. Ash-leafed maple and red maple become scarlet and orange. Black, silver maple, and sugar maple turn bright yellow. Deciduous conifers like tamarack look especially scenic. Birch, hickory, and the Indiana State Tree: the Tulip Tree, color the landscapes in golden tones.
The best time to see fall colors in Indiana
Fall colors in Indiana start to appear at the beginning of October. Peak fall foliage season in Northern Indiana lasts for about two weeks starting from early October, while in Southern Indiana, peak fall colors can be viewed during the last two weeks of October.
Brown County
Brown County State Park, the largest in Indiana, is also the best leaf-peeping destination in the state. The park covers 16,000 ac (6,474 ha) in the southwestern part of Indiana near Nashville. In the fall, it's perfect for activities like hiking, biking, and horseback riding. Ohle Lake and Strahl Lake trails are perfect for fall-time photography thanks to amazing water reflections. Peak fall foliage season in Brown County State Park falls in late October.
Morgan County Fall Foliage Festival in Martinsville (October 6–9, 2022)
The neighboring Morgan County is another excellent leaf-peeping destination in the state. Located north of Brown County, it's home to about 80% of the tree canopy of Central Indiana. The list of top fall foliage spots in the area includes Burkhart Creek Park with numerous hiking trails going through the woods and Martinsville City Park, featuring a scenic lake. Every year, Martinsville also holds the Morgan County Fall Foliage Festival, which takes place at the Morgan County Fairgrounds. This festival features a craft fair, classic car show, quilt show, poetry and photo contests, carnival rides, a harvest market, and much more. The main highlights of the festival are a live music concert and a parade.
Madison County
Madison County in Central Indiana has a reputation as one of the state's most scenic destinations. Downtown Madison indeed looks beautiful in the fall. But you have to get out of the city to see the most magical fall destination in the area — the hilly Clifty Falls State Park, overlooking the Ohio River. The park is known for its hiking trails, camping, and lodging. Picturesque waterfalls, gorges, and cliffs look stunning when framed with luxurious golden foliage.
Lawrence County
Spring Mill State Park is a beautiful nature preserve located south of Bloomington. The park is rich with oak trees and also boasts beautiful rolling hills. However, its main highlight is an old mill and a pioneer village with 19th-century buildings and interiors. The mill is one of the most photographed locations in the state.
Parke County
Turkey Run State Park, located in Parke County, is the second-largest in Indiana. This scenic preserve is especially beautiful in the fall. The park features many hiking trails, Rocky Hollow Falls Canyon Nature Preserve, and a suspension bridge across Sugar Creek. The historic Turkey Run Inn in the park dates back to 1919. The area is famous for beautiful trees and sandstone cliffs along Sugar Creek that serve as a perfect backdrop for fall photography.
Indiana is still an underrated fall destination, so you won't see many tourist crowds and car lines to the parks. In addition to beautiful nature preserves, you can stop by its urban areas that boast attractive fall foliage displays, which include the campuses of Indiana University in Bloomington and the University of Notre Dame in Notre Dame.
Find hotels and airbnbs near Indiana Fall Colors (Map)