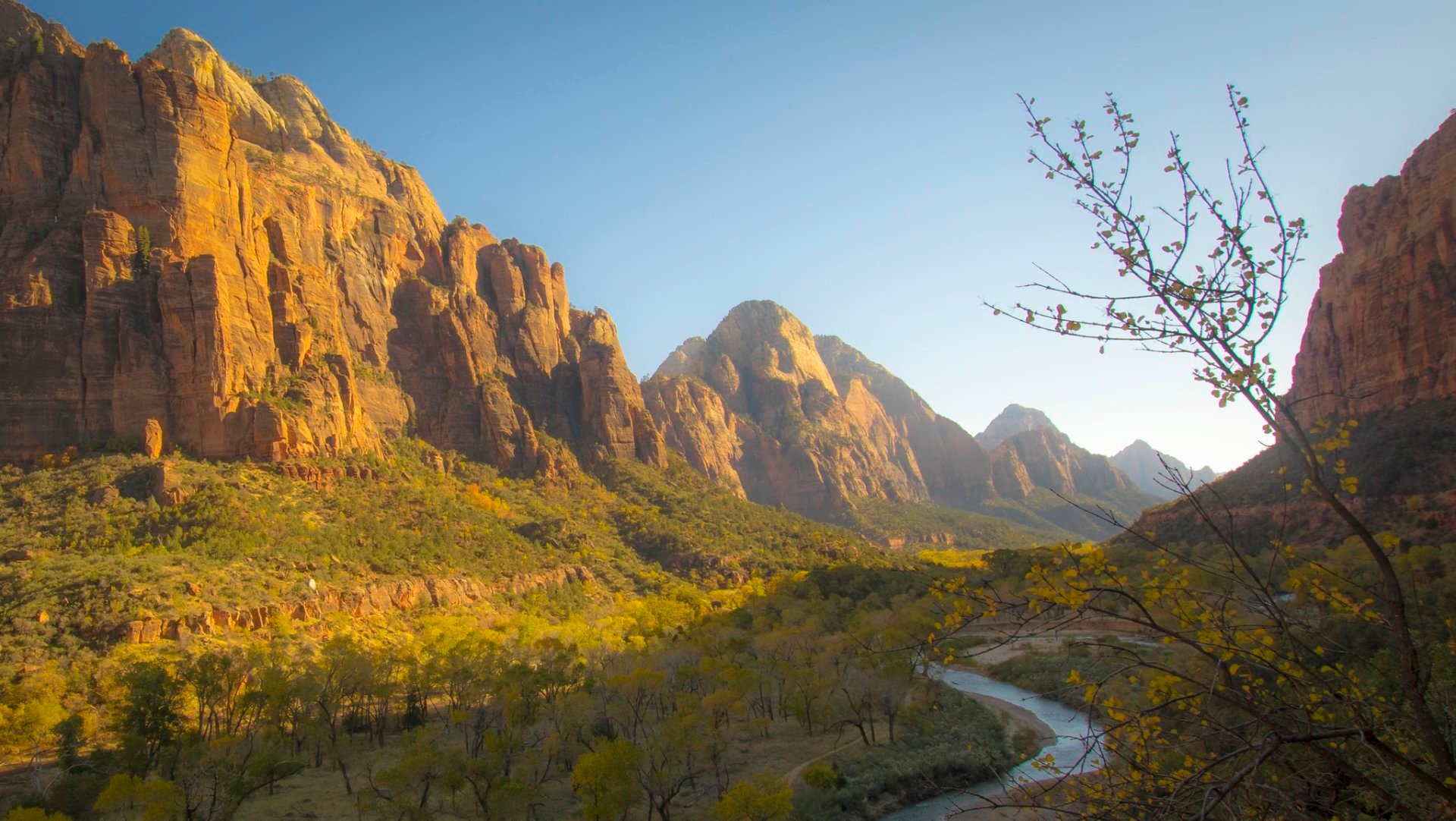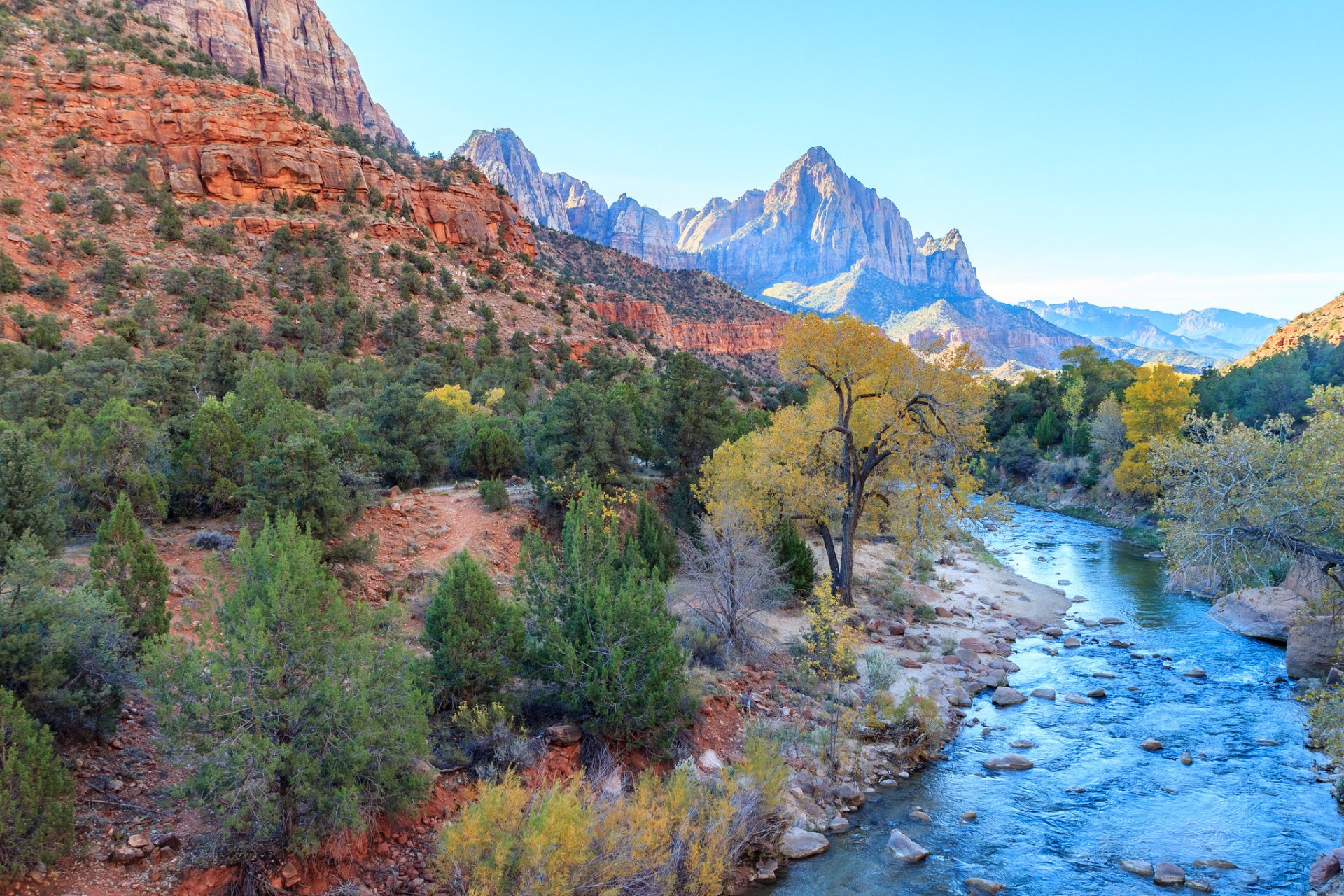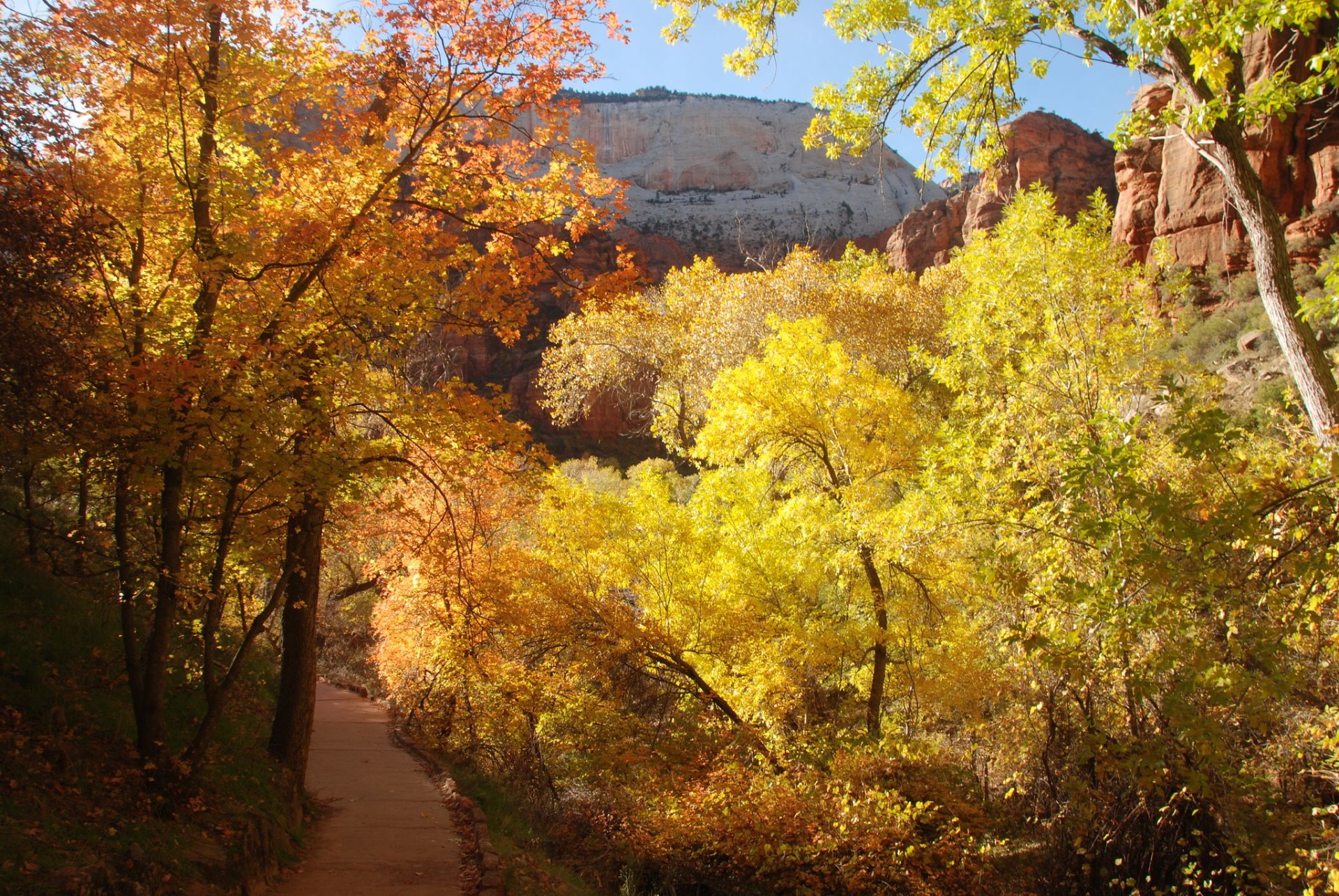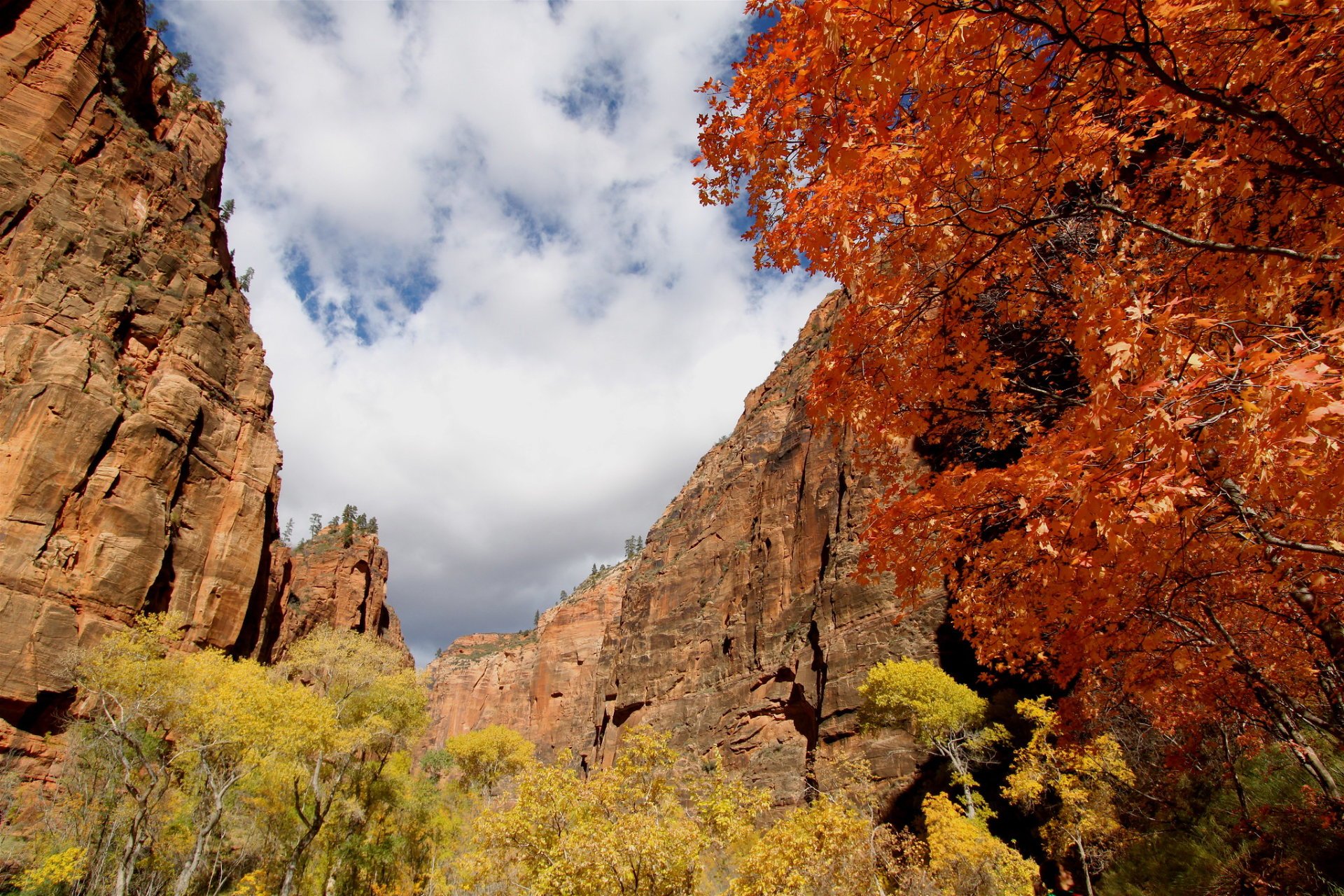 Virgin River Valley, Zion National Park
Fall is an incredible time to visit Zion National Park. As temperatures get cooler, it's the perfect time for a hiking adventure. Also, the crowds are much smaller compared to summer, and the park looks stunning as beautiful red, yellow, and orange leaves add so much color to its rugged desert landscape.
Though the climate in Zion National Park is incredibly arid, many trees thrive in the park. Evergreen white pines, ponderosa pines, and Douglas fir are mixed with golden aspens, crimson maples, copper oaks, and yellow cottonwoods. During the fall months, red and gold accents brighten the desert landscapes, creating lots of opportunities for nature photographers.
When is the best time to see fall colors in Zion National Park
Zion National Park has a very long fall foliage season due to the variety in elevations. At higher elevations in Zion, you can see plenty of trees turning bright by mid-September. The peak season in the park usually lasts from late September to early October. However, at lower elevations, you can see picturesque fall colors as late as mid-November.
Best places to see fall colors in Zion National Park
To get the big picture of the fall in Zion, take the easy one-mile Canyon Overlook Trail, east of the Zion-Mt. Carmel Tunnel. The views of Zion Canyon from far above will take your breath away. A one-hour trail is perfect for families and those who are not ready for long strenuous hikes. The Virgin River is another excellent location to spot fall foliage. Hikers can start on the 2.2 mi (3.5 km) Riverside Walk, which is paved and comfortable. From there you can take the scenic Emerald Pools Trail, which is especially rich with deciduous trees. A more challenging option is to walk on the river bed from the Temple of Sinawava shuttle station in an opposite direction for several miles. This way you can reach Zion Narrows, a beautiful slot canyon, which looks even better with colorful trees. If you are ready to challenge yourself even more, take the 5.4 mi (8.7 km) Angels Landing hike, which offers views down into the canyon from a staggering height of 1,500 ft (457 m).
A scenic drive
To fully appreciate the beauty of Southern Utah, take a drive on the 5 mi (8 km) Kolob Finger Scenic Byway that goes to Kolob Finger canyons. In the fall, the road is surrounded by red and orange trees. Don't forget to stop at Timber Creek Overlook to take a picture.
Another advantage of visiting Zion in the fall is the most vivid wildlife. You can see bighorn sheep, rock squirrels, mule deer, ringtail cats, and wild turkeys. Overall, the park is home to 68 species of mammal, most of which are especially active during fall.
Find hotels and airbnbs near Fall Colors (Map)