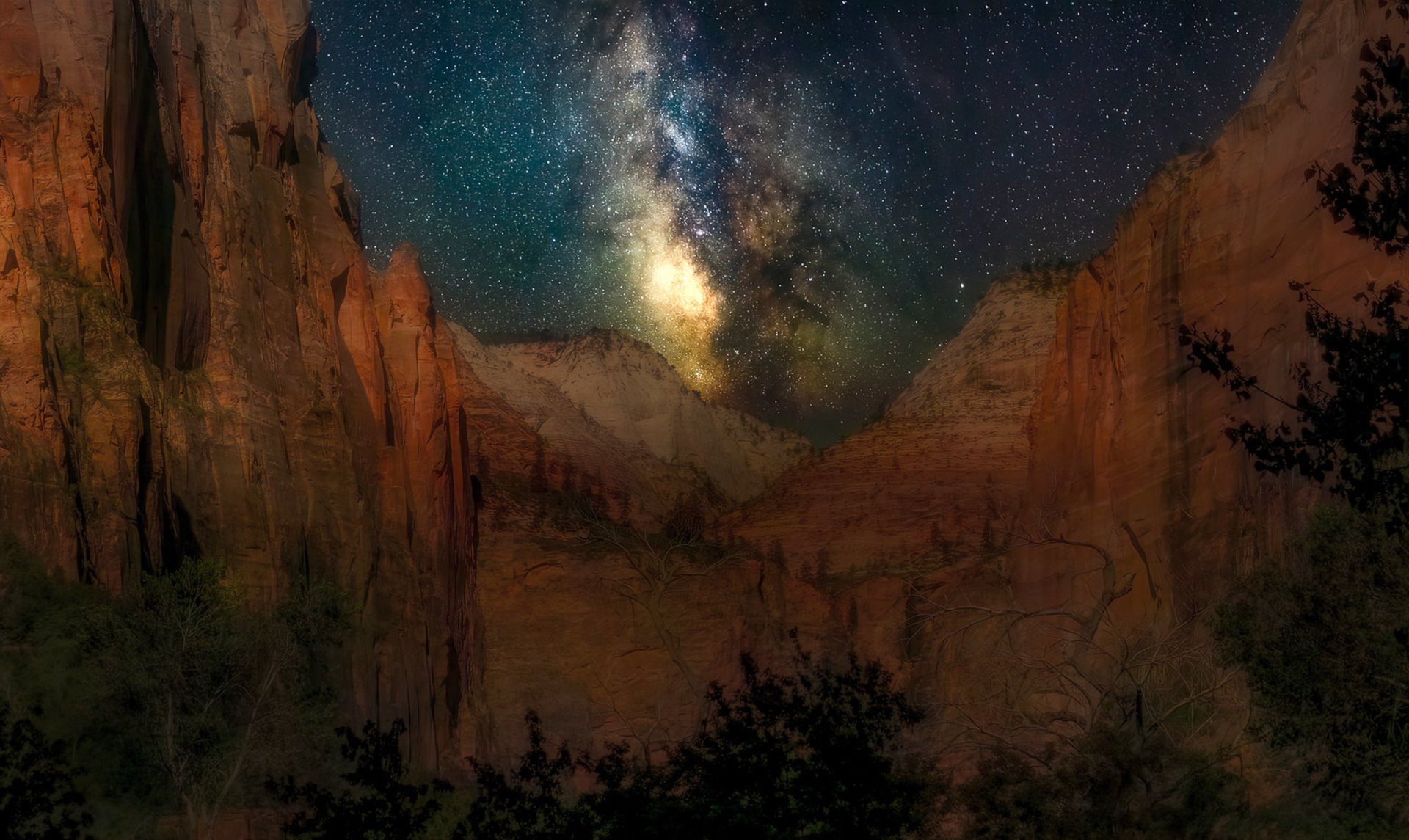 Famous for being one of the top places for stargazing in the USA, Zion National Park is a nature preserve in Utah. It has installed night-friendly units at the Zion Canyon Visitor Center, Zion Lodge, Zion Human History Museum, and campgrounds that direct their lights downward instead of pointing into the sky, preserving the night sky from light pollution.
In 2021, the International Dark-Sky Association granted Zion National Park a certification and called it an International Dark Sky Park. This certificate means that the park does everything to provide the exceptional quality of the park's night skies.
The best time to visit Zion National Park for stargazing is during autumn and spring. In fact, you can easily watch the Milky Way and plenty of other constellations. The park is open 24/7, making it easy for everyone to drive into its certain parts at any point during the night.
If you want to learn more about the constellations and their history, you can head to Zion Ponderosa Ranch Resort. It sits at 6,500 ft (1,981 m) in elevation on a forested plateau over Zion National Park, which makes it a completely light-free zone. During the summer months, it's open from 9:30 pm to 10:30 pm. The admission fee is $15, including hot chocolate and a 10-minute walk to the isolated stargazing location with knowledgeable guides.
Find hotels and airbnbs near Stargazing (Map)