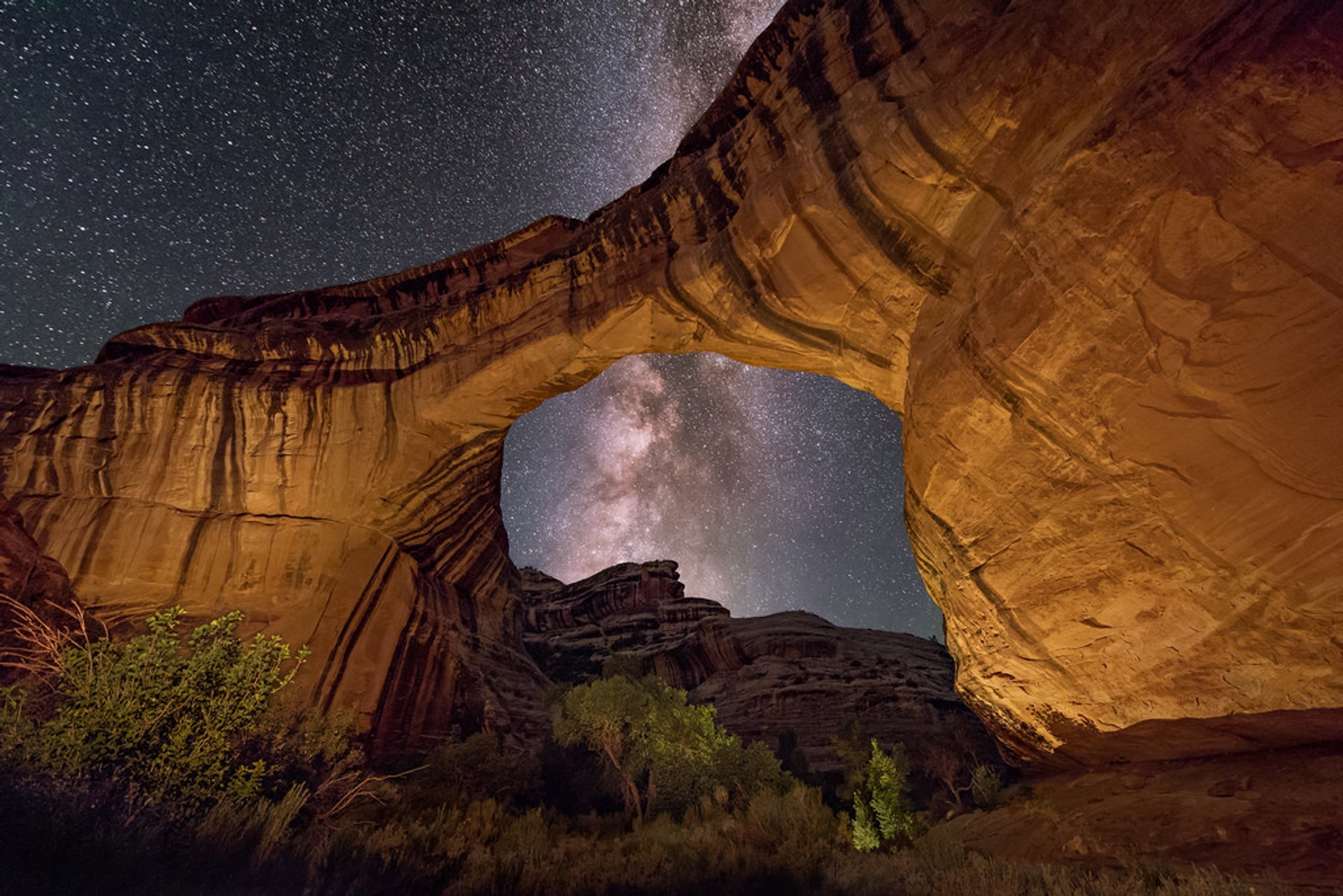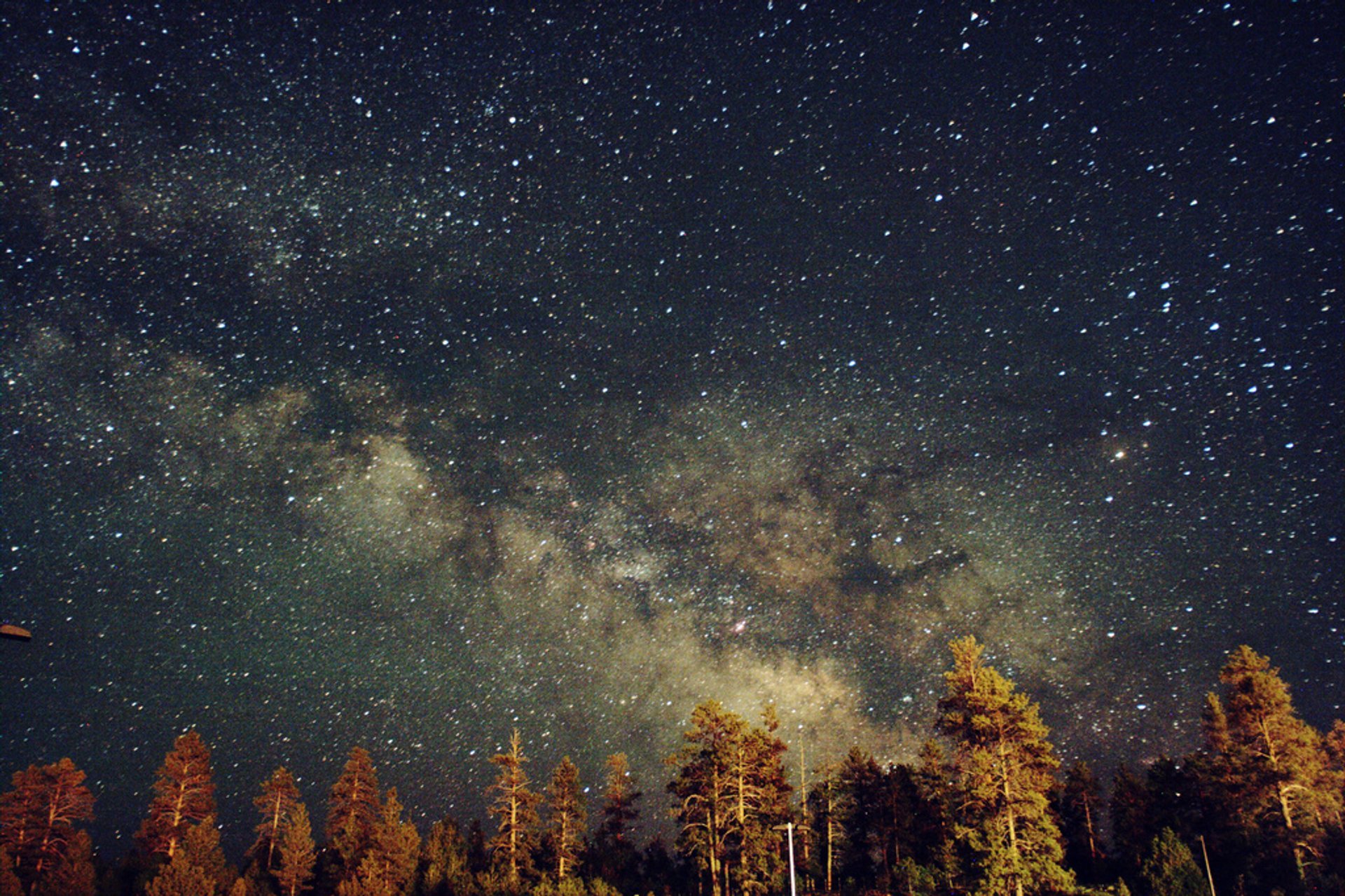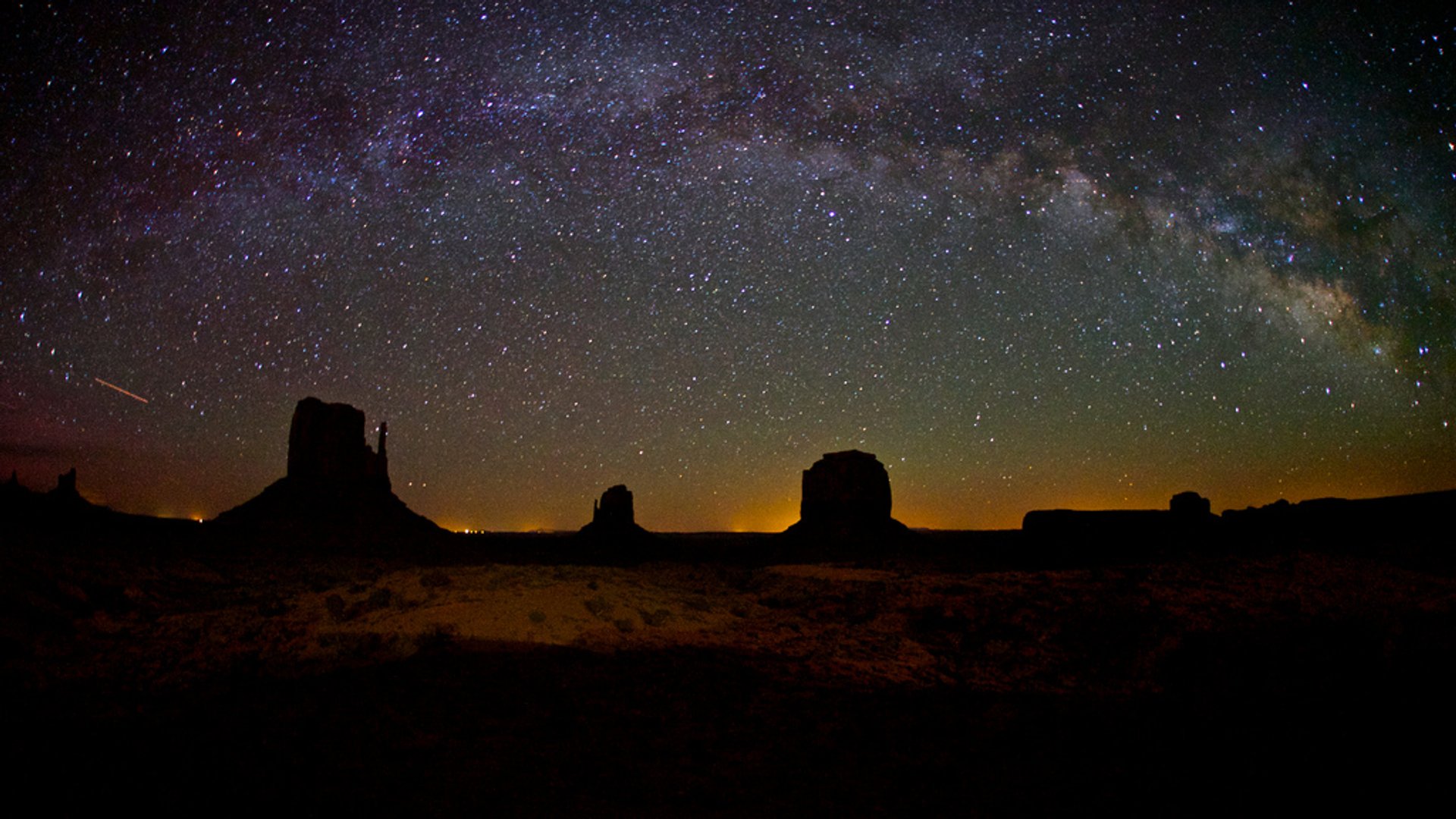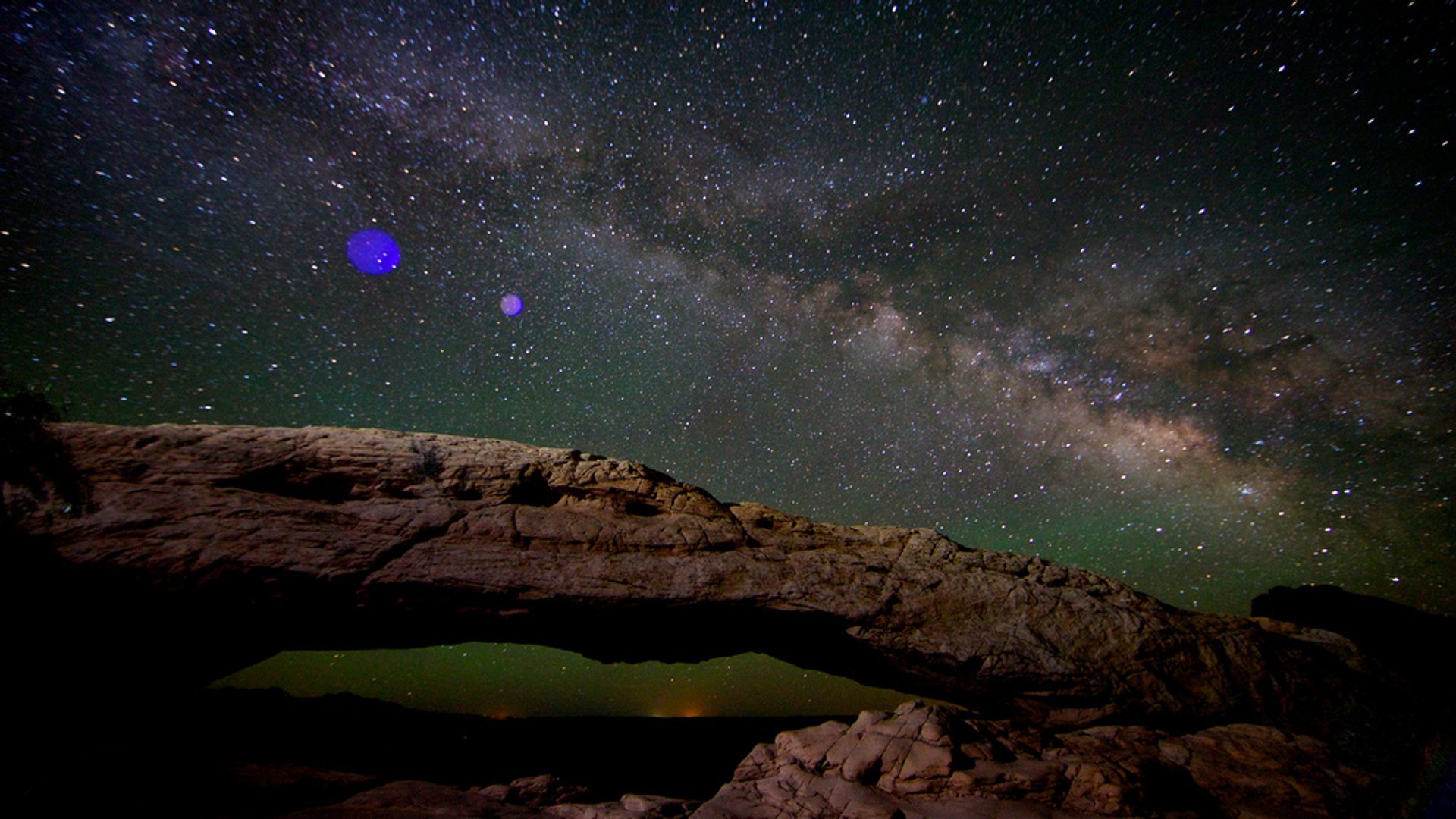 The night sky has been captivating people's minds for thousands of years. Some parts of the world offer unique opportunities for stargazing due to their location and open area. Utah also has such spots, and the location of the state, in general, has been ranked as one of the top 10 stargazing places in the world.
One of the best places is Natural Bridges National Monument, certified as a Dark Sky Park in 2007. The park features six times darker sky than in any other location. The most amazing natural bridge was created by the river changing course and cutting through solid rock. It creates a large window into a dark sky filled with thousands of bright stars. The Milky Way looks like a huge rainbow stretching along from horizon to horizon.
The park organizes night sky programs with multimedia shows and stargazing through telescopes. These shows usually last during the spring and summer period, from April till September. In April you can join the program on Sundays, from May till September there are additional showings on Tuesdays, Thursdays, and Saturdays.
In Bryce Canyon, you can visit the annual Astronomy Festival, usually held at the end of June. There are other star parties hosted by the Ogden Astronomical Society in the Antelope Island State Park. You can also enjoy the glittering stars from the Stansbury Park Observatory Complex, which features a collection of large and powerful telescopes. Other famous stargazing spots in Utah include Arches National Park, Canyonlands National Park, Cedar Breaks National Monument, and scenic Monument Valley.
Though you can enjoy a starry night at any time of year, the most pleasant time is spring and autumn. Winters could be uncomfortably cold but clear, while summer has its benefit as well—it's the period of star parties held in dark-sky parks of Utah.
Find hotels and airbnbs near Stargazing (Map)