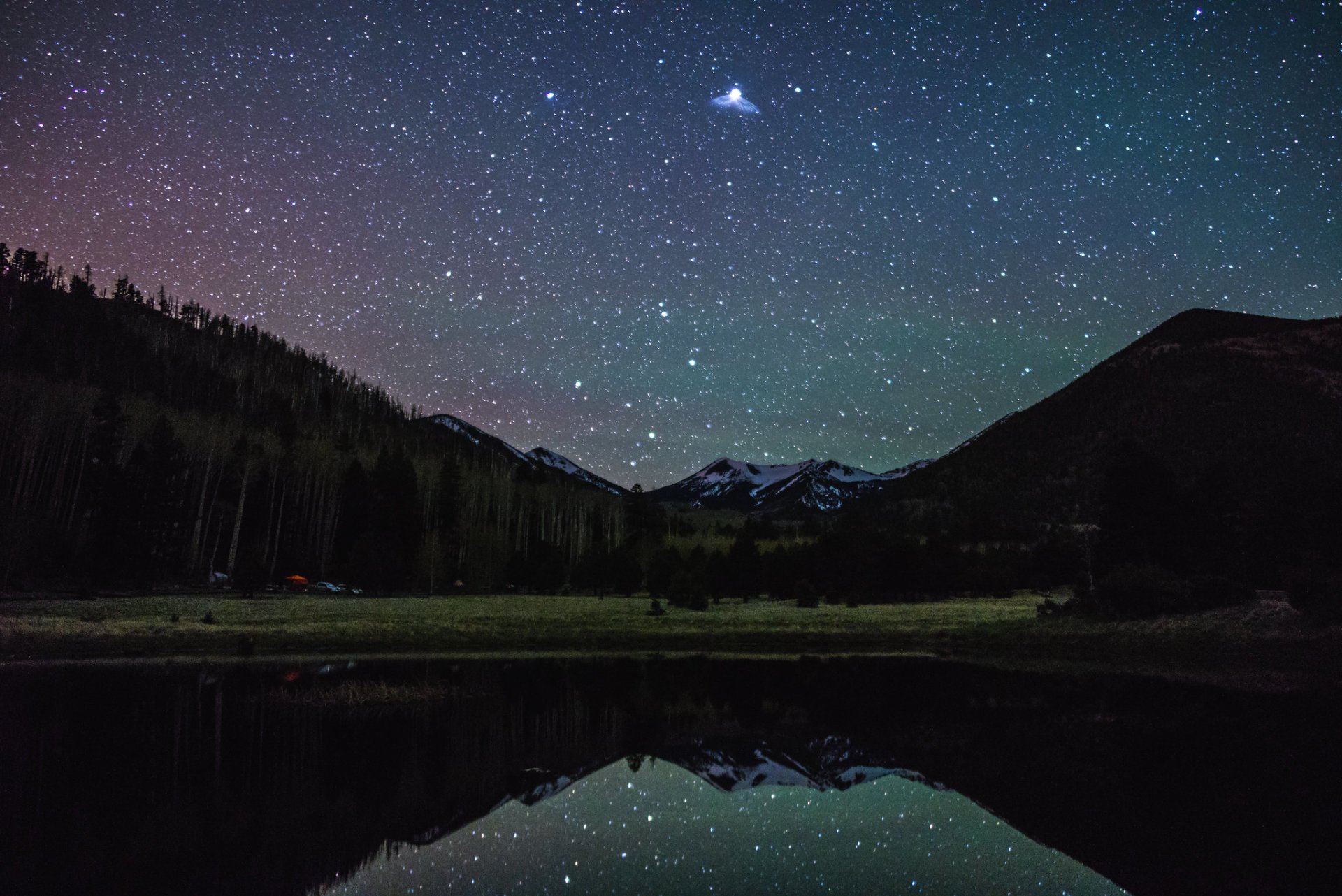 Sedona, AZ is one of the top spots for stargazing. This desert city offers plenty of red rocks and is one of only 20 certified Dark Sky Communities in the world (the International Dark-Sky Association is a non-profit organization that has shown "exceptional dedication" to preserving the night sky). Sedona works hard to reduce light pollution: its citizens use low-lumen lighting and properly directed light fixtures to make their city an even more incredible place to enjoy stargazing.
The best time to go stargazing in Sedona
In fact, you can go stargazing in Sedona all year round. The only period when it's difficult to see the clear night sky is from early July to late August. That's because Arizona gets hit by the "monsoon season" every year during this time and has plenty of storms. Also, it's much more comfortable to stargaze when it's warm. So, we recommend going stargazing from May to late June.
The best places to go stargazing in Sedona
Firstly, to go stargazing in Sedona, you'll need a car. Depending on where you head, you may need a Red Rocks Pass to park in certain areas. But most importantly, no matter where you go, give yourself time to arrive at your stargazing spot, turn off the engine, and let your eyes adjust. That's when the true magic begins.
Two Trees Observing Area
This area is located off State Highway 89A near the intersection of Forest Road 761B and Forest Road 525A. There is a vast field, so you can bring a blanket, lie down, and let your eyes get used to the darkness that hides the beauty of the night sky.
Aerie Trail
Aerie Trail is located near Doe Mountain. During the day, this loop trail is one of the best mountain biking spots in town. But when the sun goes down, the parking lot at the beginning of Aerie Trail transforms into a fantastic stargazing spot.
Dry Creek Road
Dry Creek Road is far away from the city lights and has a lot of parking lots along the way. You can park your car there and sit on the hood. Be ready to enjoy the clearest night sky you've ever seen.
Fay Canyon
The Fay Canyon Trailhead is located on Boynton Pass Road. Just park your car in the lot and take a night walk on a 2.2 mi (3.5 km) out-and-back trail. However, if you have no desire to hike, just walk a few feet onto the trail and stop wherever you feel would be the best place to stargaze. The Fay Canyon Trailhead offers amazing views from any spot along its way.
Thunder Mountain Trailhead
Thunder Mountain Trailhead is a 3 mi (4.8 km) trail, offering a 360-degree view of the wonderful night sky at its beginning. If you take a walk inward, you can also enjoy the views of Amitabha Stupa and Peace Park.
Find hotels and airbnbs near Stargazing (Map)