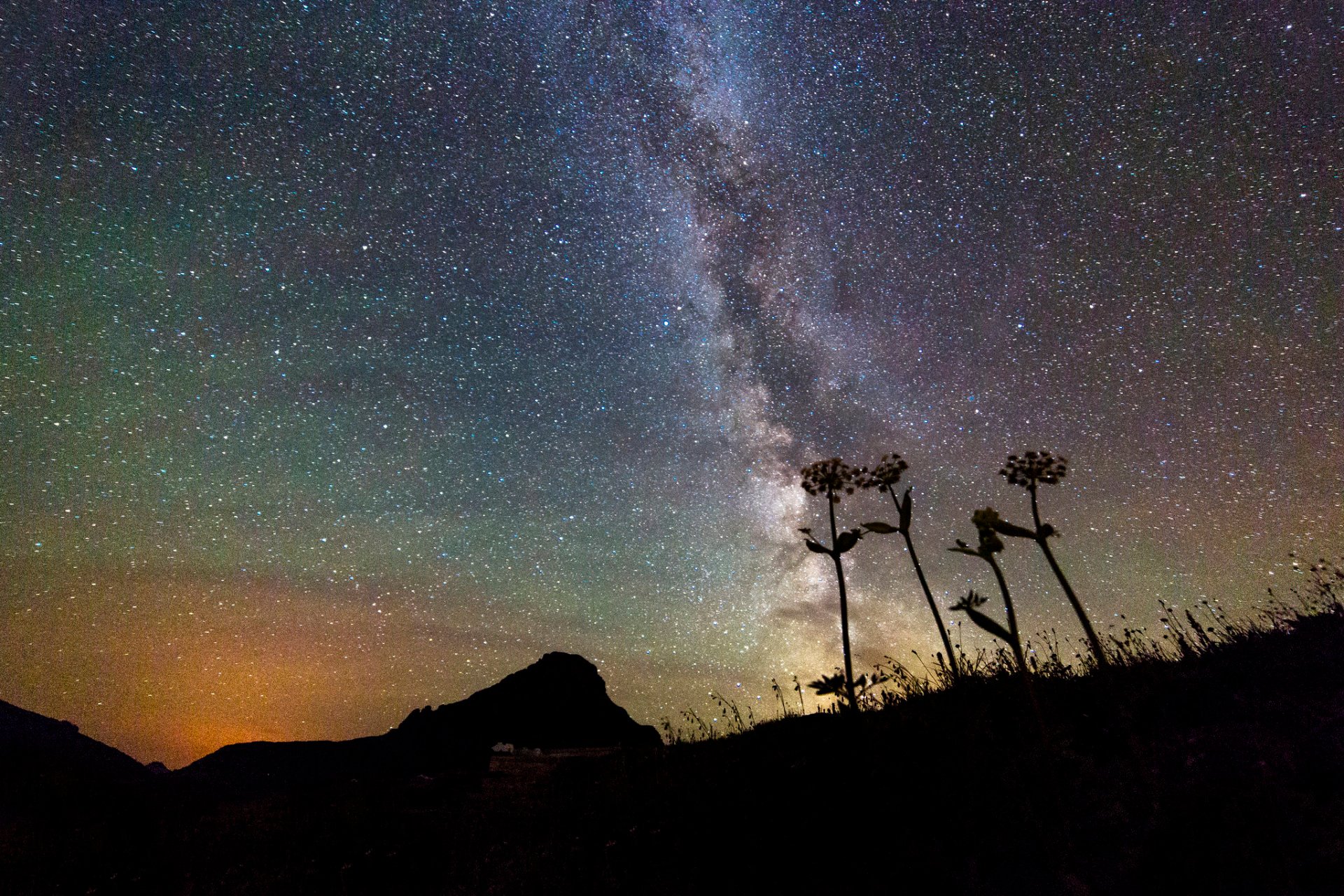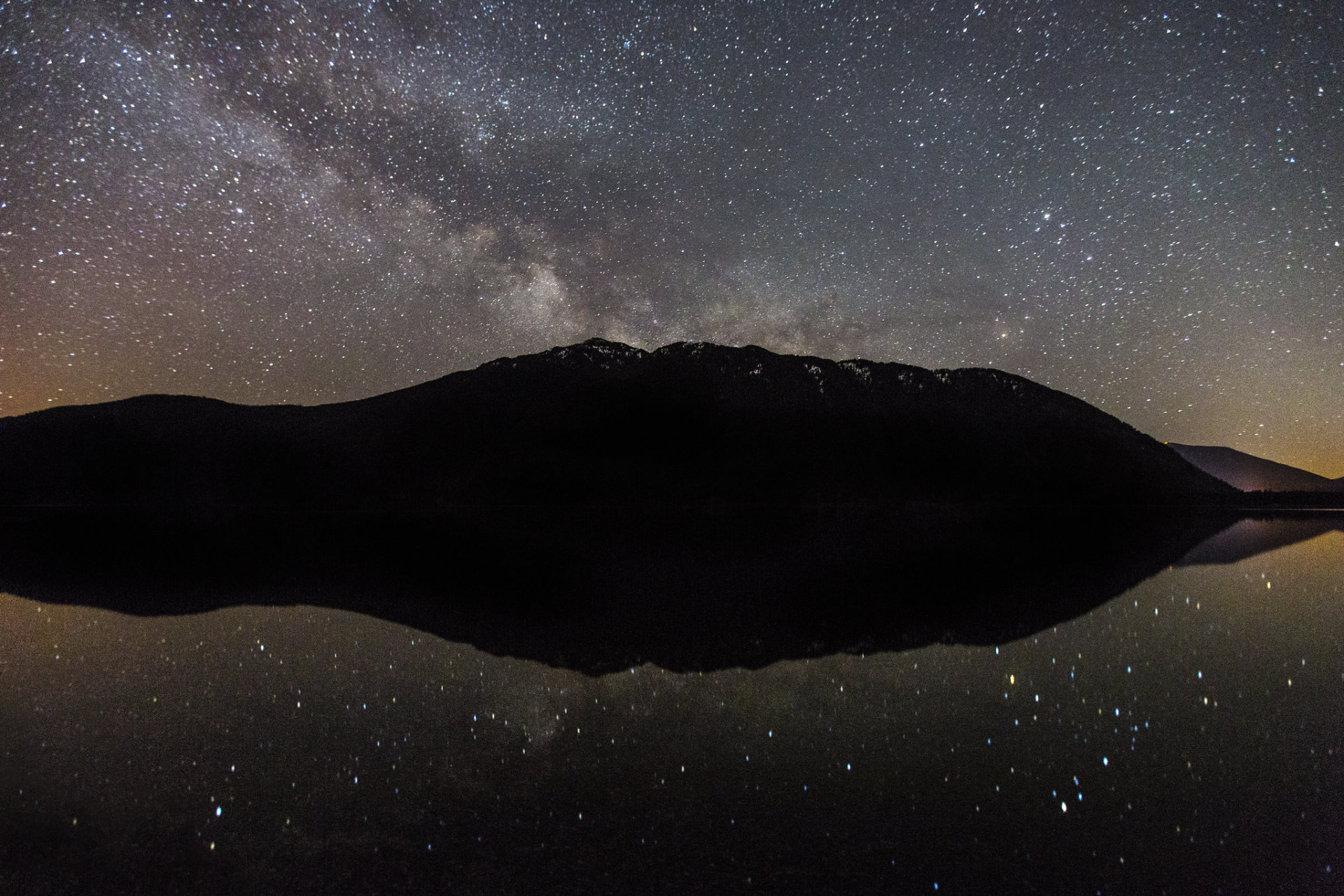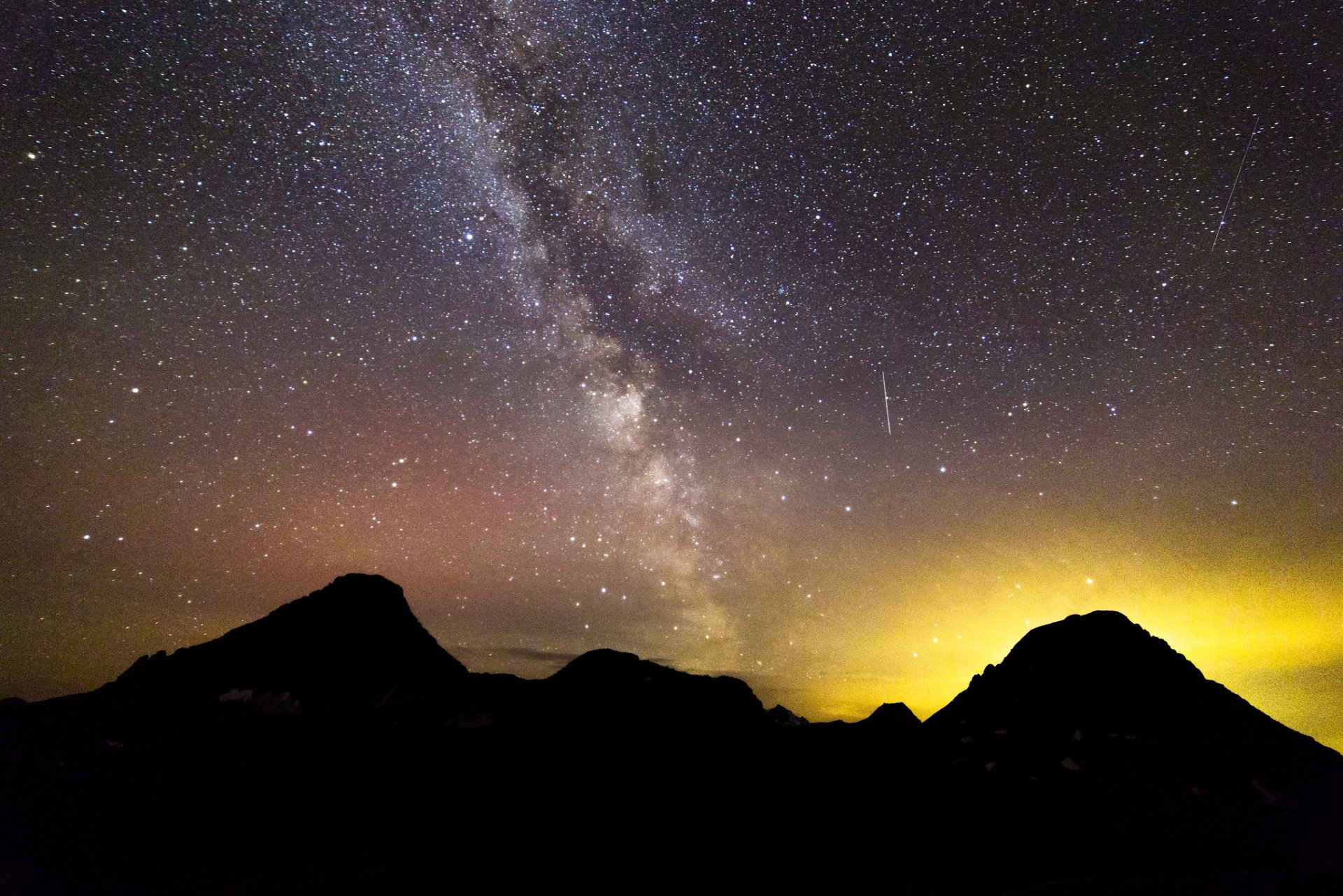 GlacierNPS / Jacob W. Frank
Constellation hunters will not be disappointed by Glacier National Park. Big skies and minimum light pollution create jaw-dropping landscapes not only during the days but also during clear nights.
Certified as an International Dark Sky Park by the International Dark Sky Association (IDA), Glacier National Park boasts many locations for watching the stars. Its numerous hiking trails and camping sites allow spending the whole night outdoors under the big sky of Montana.
During the summer season from June through September, the park hosts a series of stargazing events. However, the best season for stargazing at Glacier National Park is actually winter. At this time, the skies are darker, and visitors have a higher chance of spotting the northern lights.
East Glacier
Start your stargazing excursion to Glacier National Park at St. Mary Visitor Center. St. Mary Observatory (Dusty Star Dome) is one of the best locations to watch the stars in Montana, as it is equipped with a large 20-inch telescope, providing high-resolution views. St. Mary Visitor Center is open daily from late May through early October. It features the NPS Night Sky Program and the Big Sky Astronomy Club, which provides guests with an opportunity to observe the night sky in all its glory.
From St. Mary, take a drive on Going-to-the-Sun Road, and you will find plenty of scenic locations for nighttime photography. Logan Pass, the highest point on the Going-to-the-Sun Road, located within 18 mi (29 km) from St. Mary, is famous for its starry views. The high elevation and no light pollution make it a great stop to enjoy the Milky Way.
West Glacier
Continue along Going-to-the-Sun Road to explore the best stargazing spots at Glacier Country. Heavens Peak attracts many photographers and night sky enthusiasts due to its amazing views. Lake McDonald and Avalanche Lake provide mesmerizing reflections. Apgar, located in the southwest corner of the park, is another attraction. The Apgar village, which is equipped with telescopes, hosts night sky viewing events over the summer.
More of Montana's big sky views over the rugged peaks are available on the northwestern side, where Upper Waterton Lake at Waterton-Glacier International Peace Park offers some of the best stargazing in North America.
Find hotels and airbnbs near Stargazing (Map)