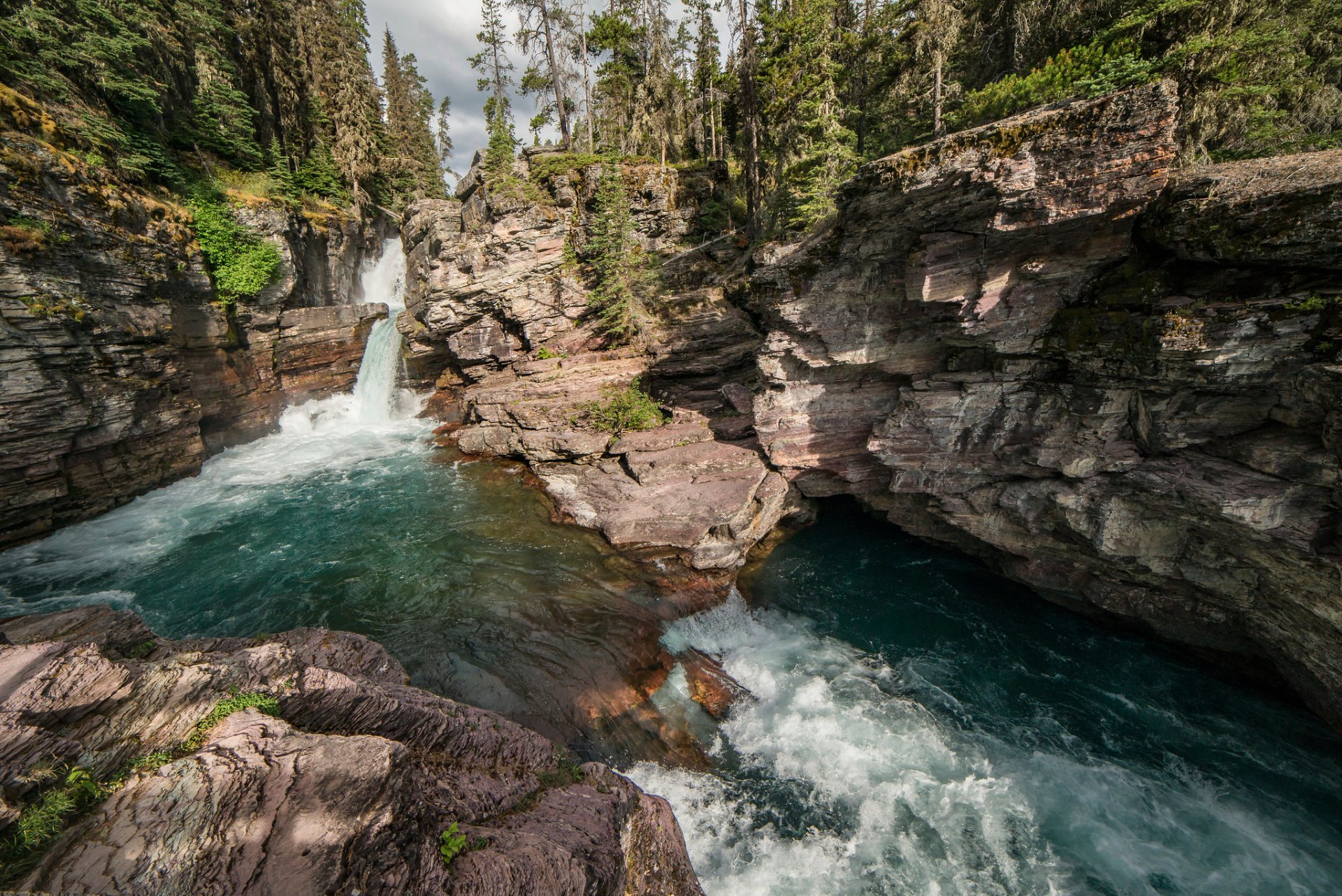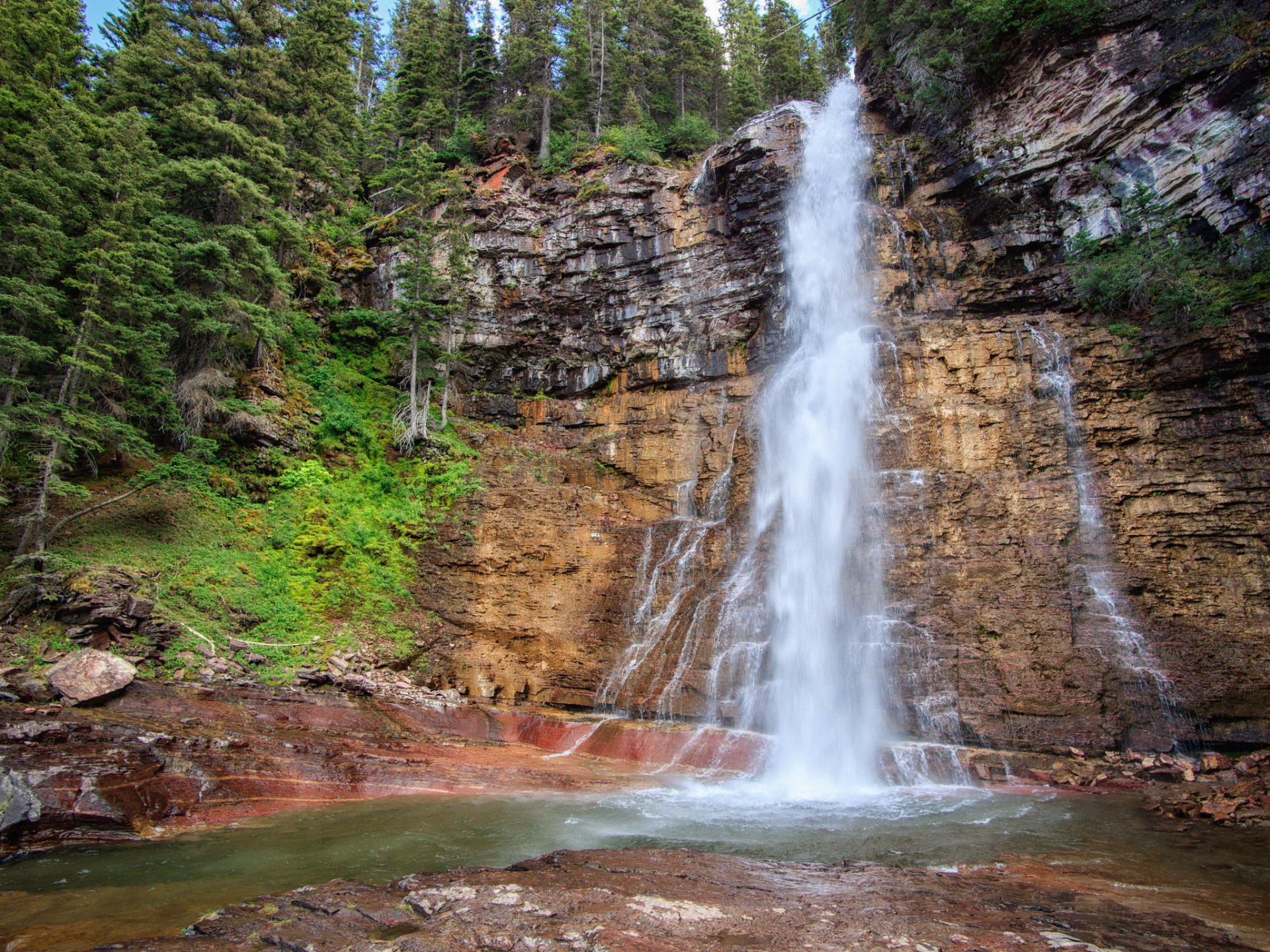 St. Mary Falls and Virginia Falls
Featured in
St. Mary Falls and Virginia Falls are among the most beautiful waterfalls of Glacier National Park, which are located close to each other and are easily accessible from the Going-To-The-Sun Road. This trail is one of the first to be cleared of snow so the best time to complete it is from February through early September.
St. Mary Falls
St. Mary Falls is about 35 feet (11 m) in height and consists of two tiers. The plunge, fed by the glacier, boasts a visibly blue color due to the minerals in the water. That unusual color makes the waterfall one of the most photographed spots in the park.
Virginia Falls
Multi-tiered Virginia Falls is larger, reaching about 50 ft (15 m). Its water is not colored, but the waterfall is still worthy of an Instagram post thanks to the picturesque trees and mossy rocks, surrounding the falls.
Both waterfalls can be reached by an easy 3-mi trail (4.7-km), which begins from the St. Mary Falls Shuttle Stop on the Going-To-The-Sun Road. Hikers can enjoy beautiful views of the surrounding peaks: Dusty Star Mountain, Almost-a-Dog Mountain, Little Chief Mountain, and Reynolds Mountain. After crossing the bridge over St. Mary River, you can hear the sounds of cascading water and soon encounter the beautiful St. Mary Falls. After St. Mary, the trail goes further up to Virginia Creek with several smaller falls along the way. Virginia Falls is your final destination on the trail. Make sure to explore both upper and lower sections of this waterfall.
Find hotels and airbnbs near St. Mary Falls and Virginia Falls (Map)
St. Mary Falls and Virginia Falls
Featured in